Your future in focus with us.
We understand the commitment of postgraduate study. Many of our properties suit postgrad living – whether you need a quiet study space or a ready-made community. In a select number of properties, we offer an enhanced Postgraduate Plus package – providing serviced living accommodation that creates an environment tailored to helping you focus on success – while we take care of the rest.
Read on to discover more about our exclusive Postgraduate Plus package.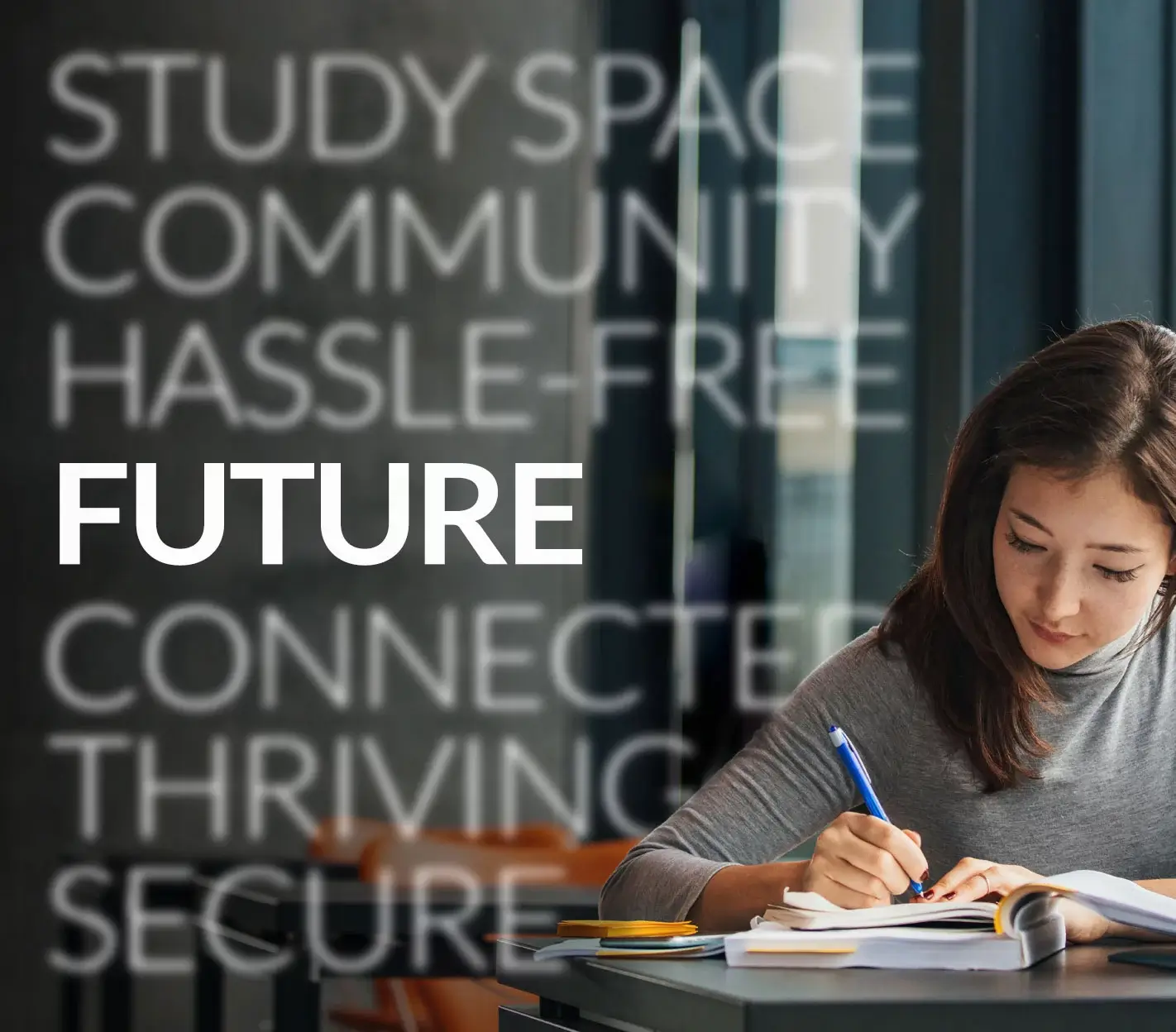 Postgraduate Plus
Enhance your postgraduate experience with tailored extras from Unite Students. Our concierge-style community living is abundant with benefits and amenities to help remove the day-to-day stresses, so you can focus on your studies and much-needed downtime.
Enjoy all the perks of Postgraduate Plus:
Grab-and-go breakfast
To keep you fuelled for a busy day ahead, available weekdays
Coffee and tea station
A selection of teas and coffee on tap, available every day*
Parcel delivery
Never miss a delivery with your parcels delivered to your door
Social community
Residents Committee on-site to organise social events
Generous storage
Keep your belongings safe with in-room and luggage storage
Keep clean
Access to paid laundry services and regular cleaning*
Postgraduate Plus Properties
All Postgraduate Plus properties also come with all our features as standard:
Bills included
Electricity, heating, water and Wi-Fi included for hassle-free living
High-speed Wi-Fi
Ideal for streaming, studying, online lectures and keeping in touch
Safe and secure
24/7 online multilingual staff, call centre and CCTV security
Ideal locations
Stay within walking distance to campus in student-only properties
Study space
Dedicated quiet rooms and areas to work in
Get connected
Sociable common areas to connect and relax in
Wellness support
We'll help you through postgrad life and if you need to self-isolate
Group bookings
Option to book and stay in a shared flat with a group of friends
Network with others
Meet and chat with your flatmates before you arrive via the MyUnite app
Find your new postgrad home in one of 25 cities