'It's all relevant!': Curator Susanna on building your CV
How do you turn your passion into a job? If there's one person who can tell us, it's Susanna Cordner. As the Senior Research Fellow: Archives at London College of Fashion, she's turned a love for vintage and historical clothes into a successful and rewarding career.
I spoke to Susanna about her journey so far, how she got experience while she studied, and where she thinks her career might go next.
‖
I've been very lucky in that the realities of my work have largely matched up to my expectations.
Here's what she had to say.
I've been very lucky in that the realities of my work have largely matched up to my expectations. Both my BA and my MA exposed me to the realities of curatorial work. I meet young people and students now who are interested in becoming curators but who think it will all be hugely glamorous - creating blockbuster exhibitions and meeting interesting people.
During my studies I was taught that the word 'curator' comes from the Latin for 'to care', so I learned that before you get to research something and create an exhibition or a publication, you have to take care of it. That involves the less glamorous but essential aspects of collection care, like object packing and cataloguing. If you go into this sector you need to be able to handle that combination: creativity, collaborations, conversations… and cataloguing!
‖
I've been very lucky in that the realities of my work have largely matched up to my expectations.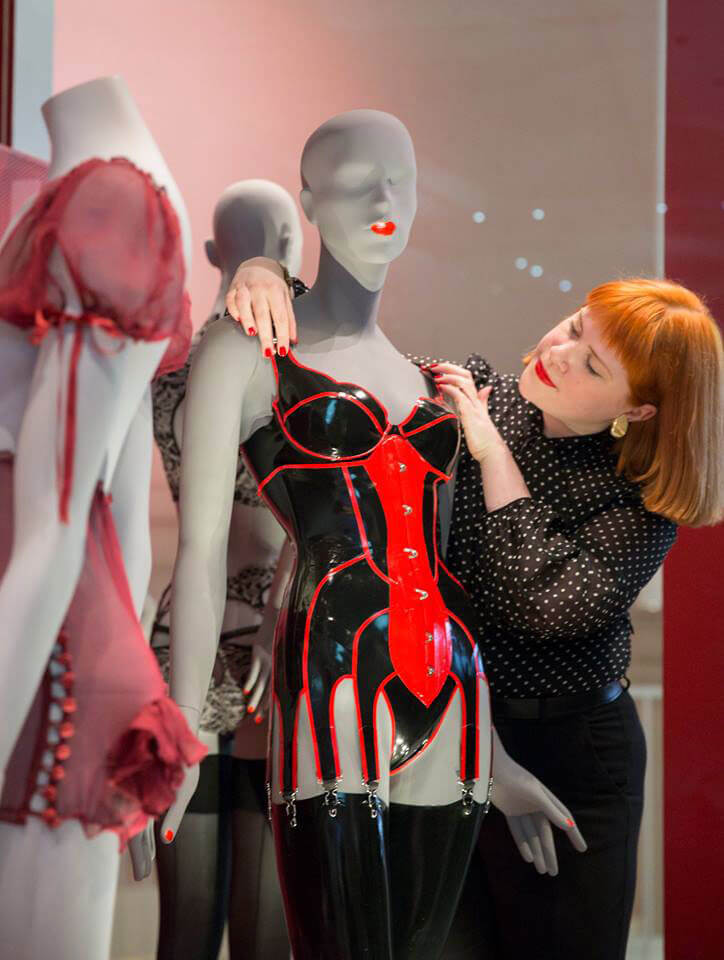 While you were a student, you worked in fashion retail and sold clothes online. What was it like juggling work with study?
While I was at university I set up my own little vintage venture, Fable Vintage Clothing, through which I sold vintage clothing and homewares online and at fairs. It was a way to make money and curb my own vintage-buying habit, but it was also a way to channel my passion for vintage and historical fashion and the stories those pieces could tell.
Some friends joke that I have never been as busy as I was during my MA, balancing full time study, work, an internship and a long distance relationship! I had to hone my organisational skills and I also learned that I like roles that pair different kinds of work and pressure points, which isn't the case for everyone and you don't know until you try.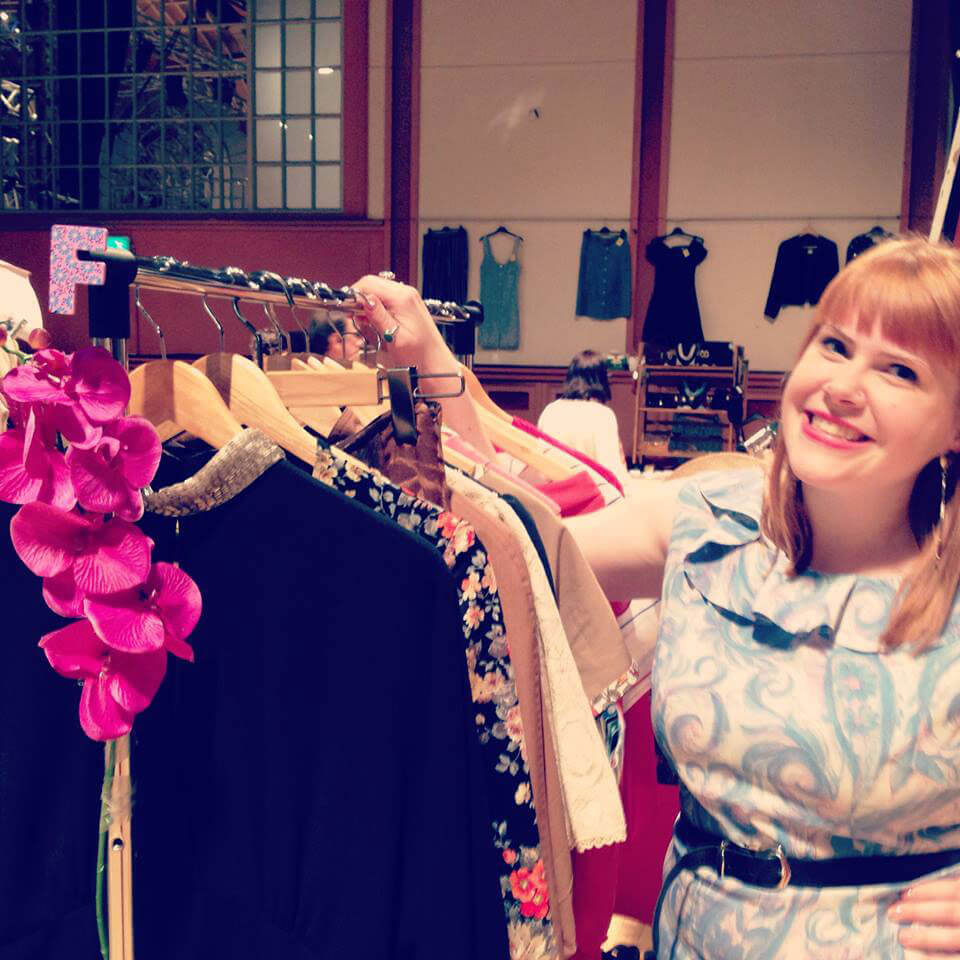 Do you think this passion and experience helped you get started in your career?
I interview a lot of interesting people in my work and their advice to students has always been that if something is your passion, you'll already be doing it. If you want to be a writer, you will write every day regardless of whether anyone out there is reading your work yet. So, I suppose the same thing was happening with my interest in fashion objects and history.
For example, I wrote a parcel tag tale for each piece I sold, which explained where the piece had come from or what it represented about its period. I spoke about doing that in my first interviews and an early and inspiring boss said, 'Well, you were practising writing catalogue records and exhibition labels!' So it's all relevant!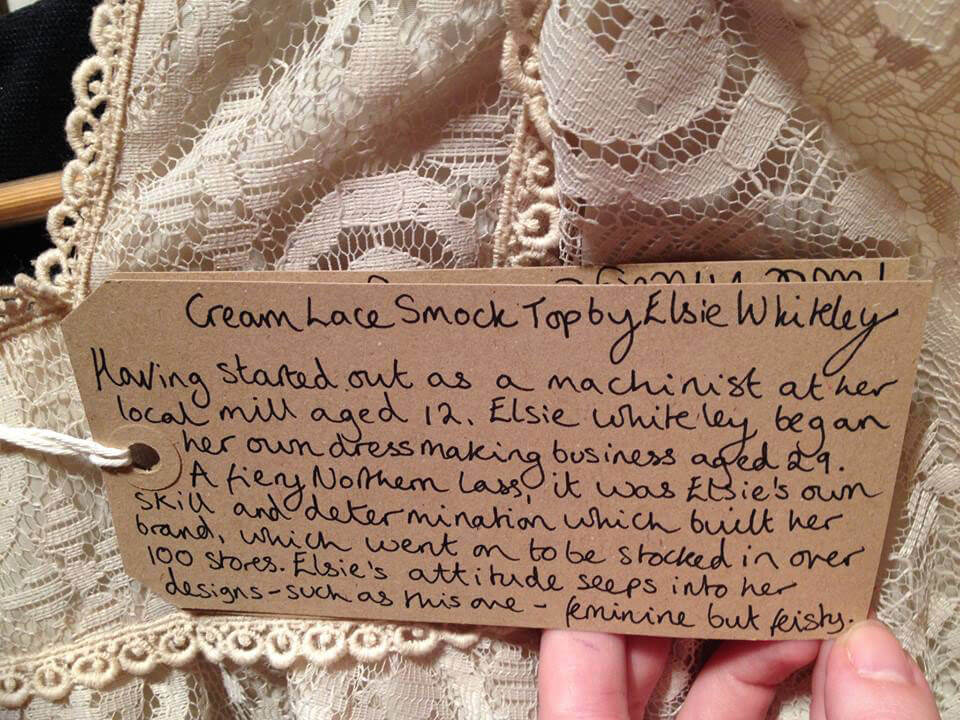 What is a day in the life of a curator like?
I've worked as a curator in museums and at a university, and the role differs greatly depending on where you are and how the collection you're working with is used. But the fundamentals stay the same.
I manage and care for collections, which involves repacking pieces, answering public enquiries or cataloguing and completing admin. I also interpret and plot out ways to communicate and provide access to what those collections hold, whether that's running research appointments, giving talks, conducting research, or planning events and exhibitions.
My favourite days involve interviewing leading figures in the field, or showing objects to new audiences like outreach groups or at live events. Lots of objects, lots of talking - minimum time left over for my inbox!
What do you love about your job?
I am really passionate about my subject and the opportunity it provides to start conversations. I have definitely experienced some eye-rolls at the idea of fashion history, but for me using dress to talk about society, psychology and history strikes me as a great equaliser.
People can be intimidated by art or other forms of design - they don't recognise its relationship to them. But we all make decisions and assumptions about the way we (and other people) dress every day. For instance, I have never given a talk for an audience who didn't have an opinion on, say, Princess Diana's wedding dress. And that means I can talk to different rooms, whether it's in a care home or a seminar setting, and use my subject to open up different kinds of conversations.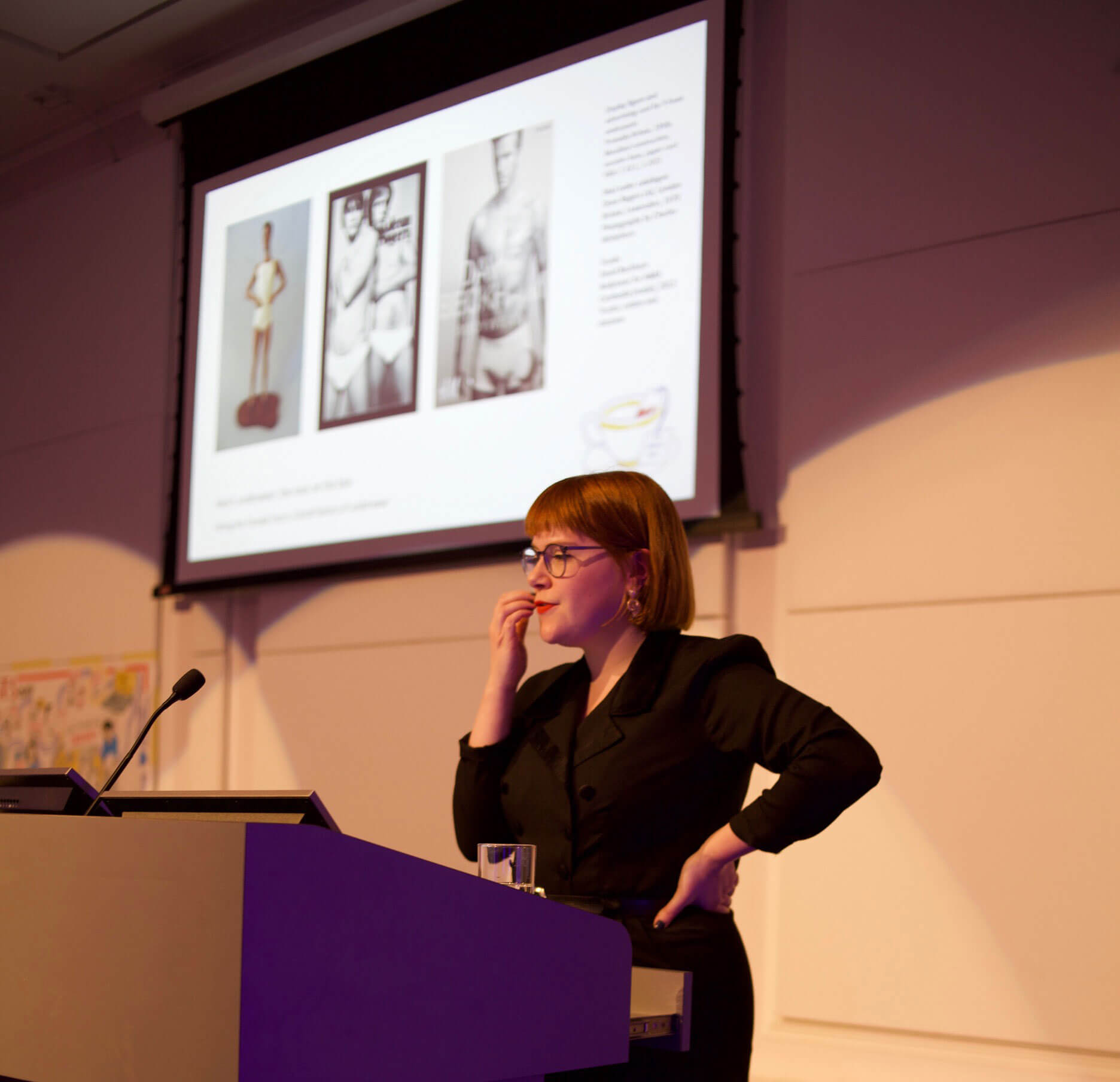 It's very satisfying to start off with a group who seem nervous and then see that click take place where they recognise the relevance of the subject to them. You give me a dress and I can talk to you about gender, beauty, sexual ideals, but also art, design, biography, biology, trade, industry, technology, nature - the list goes on.
I also like using fashion history to challenge our assumptions and stereotypes, particularly around women's history and the experiences of women in the past.
Sartorial Stories started as an 'in conversation' live event that took place once a term, and I've since expanded the series to also come out as a podcast on the last Friday of each month. I invite someone who works in or with fashion to bring in an item from their work or their wardrobe, and we use that as the basis of the conversation.
The series was inspired by my interest in using objects to tell stories and in how someone's work, beliefs, and interests might shape the way they think and feel about clothes. It's fascinating to hear the contrasts in perspective between, say, a designer or an editor, but also that whatever angle they're coming from they tend to associate their clothes with their own biographies and experiences.
It's exciting to have increasing interest in the series and to have professionals I respect now approach me to ask to take part. I enjoy hearing people's object pitches!
Finally, what do you think your next career move might be?
I have a couple of projects including a small exhibition in the pipeline. I'm really interested in public programming and am increasingly working on engaging communities and building interest in what LCF does in east London ahead of our move to Stratford.
One of these days, I hope to do a PhD, but I keep getting distracted by project opportunities. Regardless, I hope to keep progressing and to take on new challenges that involve using dress and design to tell social stories.
Enjoyed this article? Give it a like