'Show off with it': Alicja on finding work as a creative
What do you do when the subject you're studying has no obvious career path? You do what Alicja Walendziak does, which is 'get stuck in'. Alicja's a creative writing student who blogs, performs at open-mic nights, and freelances as a copywriter - all to hone her creative skills.
I asked Alicja about her interests, building her CV while she studies, and how she plans to start her career after graduation.
Here's what she had to say.
Alicja, you're studying for an MA in Creative Writing. How did you get there?
I got into it through my bachelor's degree, which was a joint honours in English Language and Creative Writing at De Montfort in Leicester. That meant that I had an even split between the two subjects and got to decide which one to follow through my career.
I honestly wasn't sure what to do until the last year of the course when, after doing some initial research for my linguistics dissertation, I realised it wasn't my thing. I swapped my modules and completed a long creative writing portfolio instead.
What can I say? I got good marks on my degree, great feedback on my poetry pamphlet, and enjoyed every minute of making it. So I decided to go for it and apply for the MA.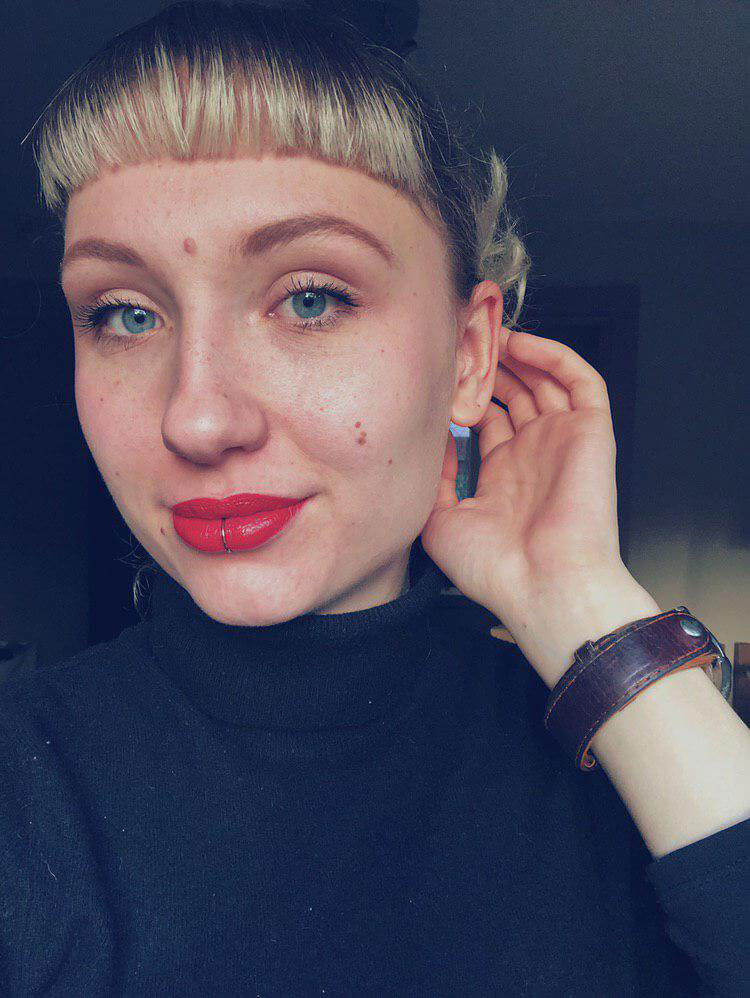 Where do you think your love for writing comes from?
I hated reading and writing as a child, I thought it was boring. I struggled a lot with spelling – Polish is a bit of a crazy language. My love for writing came from my vivid imagination. I used to make up crazy worlds in my head and play as my made-up characters with other kids. I even remember a magic system I made up when I was about eight years old.
The love of writing came about later, after I moved to Britain. I learnt a new language that I felt a lot more comfortable using. I was also encouraged to get creative at school and, after realising I had no musical or artistic talent whatsoever, I decided to share my imaginary worlds through writing.
You self-published a collection of poetry as part of your course. What did you find difficult and enjoyable about that?
Yes, I published a small poetry pamphlet called Herbata, which is Polish for tea. The most difficult part was definitely deciding what I wanted to publish and thinking of a consistent brand identity and aesthetic for it. Then it was all about time management. Having enough time to complete the book, from editing through typesetting, to having enough time to receive a proof and then order some copies.
The most enjoyable part was just being able to hold my own book in my hands. I was surprised at how many people were interested in my book and wanted to buy a copy. I thought to myself at that point, 'You know, you can make money from this writing thing.'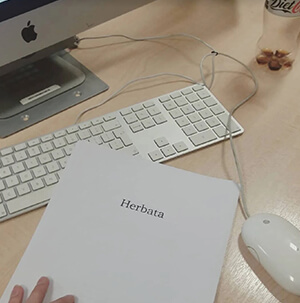 Your writing focuses on issues that are important to you - identity and immigration for example. Is it important to find work you can be equally passionate about?
It's very important for me to be able to work for myself or for a company in a way that allows me to practice my values. This is why I've been looking into teaching and work in the charity sector, where I could use my skills for good.
You've written before about the lack of an obvious career path with a creative writing degree. How have you been building up your skills and CV during your studies?
I have recently published an article about how to gain work experience as a writer. To sum it up: get stuck in. Do everything you can at uni, you can never get involved in too much. I started doing just that in the second year of my degree. I began my own blog and got involved with local artists and publishers. I started going to local open-mic nights.
I was very lucky because all this work paid off and I managed to get myself a freelance contract as a copywriter for a large retailer. So yes, it's possible to gain skills for your CV that will make you employable. Communication is key and that's essentially what a degree in Creative Writing teaches, so exploit that fact and show off with it.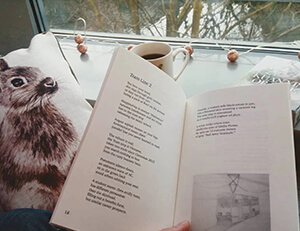 Finally, what do you picture yourself doing after you graduate?
I'm not very good with decision. I'd love to follow a few paths at once, which is obviously not possible. At present, I'm looking at continuing my career as a copywriter.
However, I would love to get into teaching. I think the profession gets a lot of stick at the moment but, to me, it is one of the most respectable jobs you can do. You have the opportunity to shape young minds and inspire. Once I get plenty of experience in the world of work, I would love to go and teach.
Enjoyed this article? Give it a like