5 Student-friendly but fairly fancy London restaurants
Oh yes! You read it right. The five restaurants on this list are student-friendly, as well as being a bit fancy and in the heart of London.
Need another excuse to go? They are all vegetarian-friendly and you can eat for less than £15.
Studying in London? Check out these places ASAP.
Stick'n'Sushi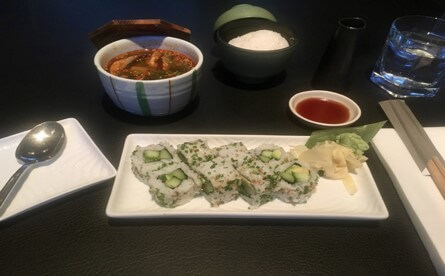 As their tagline says, this is 'a sushi restaurant even for those who don't like fish.' Their sushi is traditionally made with sticky rice and the fillings are of avocado, crispy green chilli, and coriander. You can complement it with some spicy green miso and a bowl of rice, if you like, to have a tummy-filling meal.
Dishoom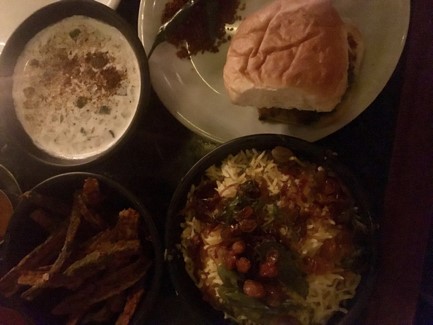 Aah! The most satisfying meal ever. A combination of vada pav and jackfruit biryani with raita and some special chutneys, accompanied by some tasty crispy okra fries, is something everyone needs in their life. A peaceful sleep after this meal is guaranteed. This Indian combination will literally add flavour to your life.
The Kati Roll Company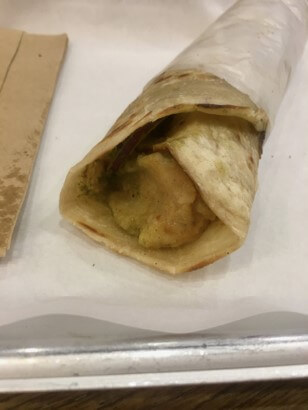 Slightly different to a wrap, this roll with potato stuffing, onion dressing, and coriander-mint chutney is a mood-lightening meal. Enjoy with some homemade mango juice. A statutory warning: one roll won't be enough.
Wok to Walk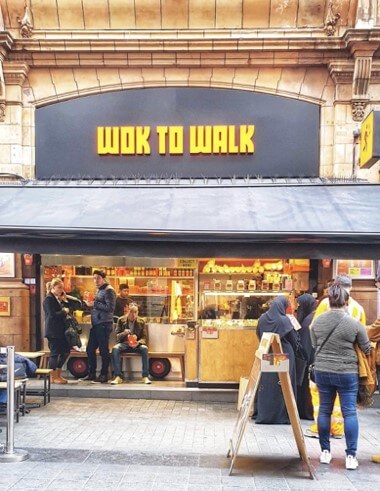 The eatery is specially designed for students. You get various options for noodles and rice, vegetables, sauces, and toppings. It is the perfect place for a chinese-food lover, and it fits nicely within your budget.
MOD Pizza
Pizza lover? Tired of eating from the same pizzeria? I have found the perfect place for you. You can customise the size and toppings (choose from 30 options) of your pizza, and it's freshly baked in their wood fired oven. It costs less than £10, and with their loyalty card, you get your 10th pizza free. Wohoooooo!
So tie your shoe laces and go try out these delicious foods!
Enjoyed this article? Give it a like
I am a bubbly person with an unlimited bunch of smiles and giggles. I love to read Shakespeare, pen down the unspoken words, paint my emotions and lastly, cook at oddly hours. On gloomy days I prefer loud music and a cup of coffee and on weekends I enjoy cozy lights and sweat-pants. My ideal philosophy of life is 'Keep it Simple'. at King's College London