Our pledge to you
We understand this is an uncertain time. We also know that for us to truly understand what you're thinking and feeling, we have to listen. So that's exactly what we did.
We recently polled students from the UK and here's what you told us:
89% of you are keen to get on campus when it's safe to do so
79% of you said that you're worried about the disruption to the social side of university
91% of you were concerned about the impact on your studies
94% of you have been asked to learn remotely, but just 14% of you prefer this to being on campus
We know you want to have the full university experience without putting your health and safety at risk, and we're determined to make it possible. This is our pledge to you.
We'll continue to be flexible
Flexibility is vital in times like these. We were the first student accommodation provider to let students leave their contracts early in response to coronavirus. Now, we're offering you the same level of support.
Your questions, answered:
See how we'll keep you safe and secure when you live with us.
We'll be prepared
We know being on campus and enjoying all aspects of student life is important to you. So, we're making sure it's safe for you to do exactly that.
All common areas and high-touch points will be cleaned regularly and thoroughly
We'll provide hand sanitiser stations in all of our properties
Social distancing safeguards will be in place in all of our buildings
Student rooms will go through a six-stage cleaning and inspection process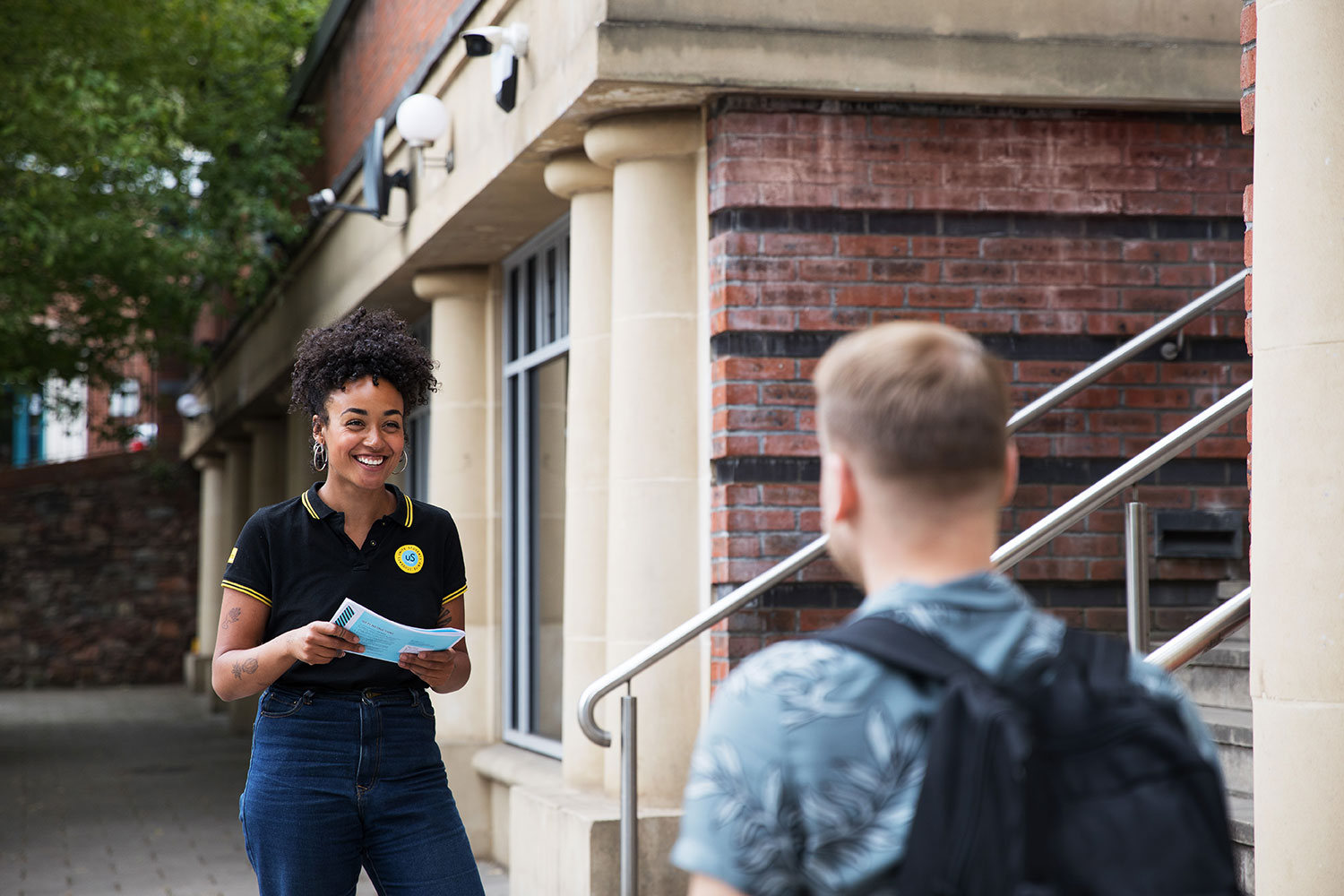 We'll continue to lead the way
We're the first UK student accommodation provider to be issued a British Safety Council assurance statement. This means our policies, procedures and protocols relating to the control of coronavirus have been assessed by the British Safety Council and meet the current UK government guidelines on best practice. We're monitoring and reviewing these on a continual basis.
We'll help keep you safe
Security
On-site security in our properties
CCTV
All our buildings have CCTV and use secure access cards
PPE
Staff will have PPE and will be trained on Covid-19 secure controls
Social distancing
Protective screens, PPE and one-way systems will aid social distancing
We'll use technology to aid social distancing
We know that social distancing is important. That's why we're using technology to help you avoid unnecessary contact with others. Here's how:
Use the MyUnite app to check into your accommodation at the start of term
Book a maintenance request through the app, rather than visiting reception
Avoid queues for laundry by checking when machines are available in the MyUnite app
Term dates changing? We'll update your check-in dates to match them
We'll be there when you need us
24/7 support
Access 24/7 support through our Emergency Contact Centre
Welfare leads
Get help when you need it from one of our dedicated welfare leads in your city
Self-isolation support
Learn how to protect yourself and others with advice on self-isolation, cleaning and hygiene
Nightline
Talk openly about wellbeing with other students through our partnership with Nightline
Parents told us that dedicated student accommodation is the safest place for students to live outside of the family home when studying at university
We're the only student accommodation provider to be awarded five stars by the British Safety Council
We'll help you stay connected
Being part of a community can bring happiness and comfort, which is why we're making sure you have the tools you need to stay connected.
All our rooms have high speed broadband, perfect for online lectures and video calls
Get to know your future flatmates through the MyUnite app
Feel part of a family with spacious shared kitchens and living areas
We'll use our experience
Thanks to 29 years of experience and expertise, we help thousands of young people thrive at university every year. Now it's our time to help you.
We were the UK's first dedicated student accommodation company
We provide 74,000 students with a safe and secure home
We have 177 properties across 27 towns and cities
As the only student accommodation provider to hold the highest 5* rating from the British Safety Council, we are aware of our responsibilities to do the right thing.
In response to the pandemic we have reviewed our ways of operating across our entire business, investigating and implementing new ways of operating.
Richard Smith, CEO, Unite Students