ARE  YOU
WITH  US?
Don't delay, book today…
Stay with us next year and get all the best benefits when you book early.
With properties in 25 UK cities and a huge selection of en-suite, studio and accessible rooms we've got a place for you to call home.
Book with your friends.
Got a great group of people?
Save the hassle and book together with our Group Booking tool.
Book your room.
Fancy a place to call home on your own? We've got so many options in great locations in 25 UK cities.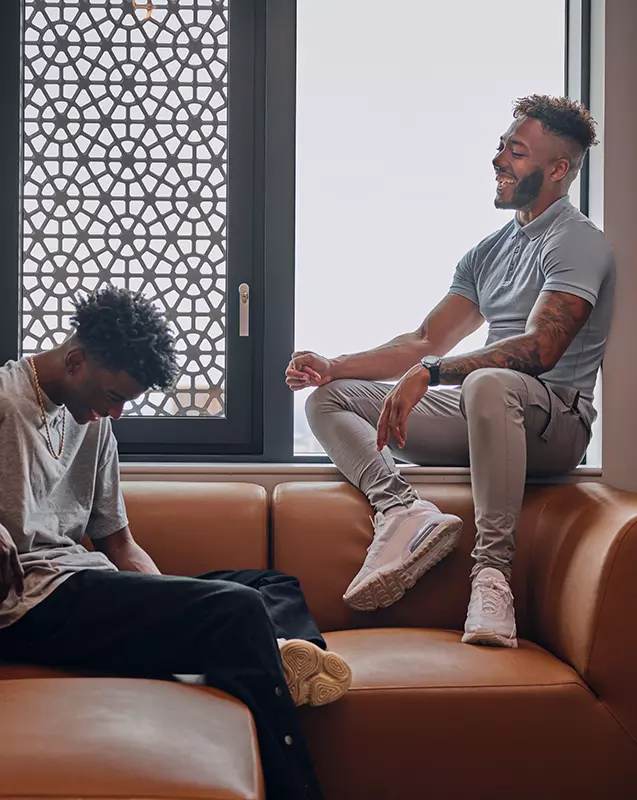 This year, next year, every year.
Less looking, more living!
Enjoy more time to do the things you love when next year's accommodation is sorted.
Our homes are specifically designed to suit the evolving needs of your 2nd, 3rd and 4th year, providing all the great benefits that come as standard
High-quality, secure living
Central locations that make travel a breeze
Sociable areas and quiet study spaces
Hassle-free living with all bills included
Whether you're after group living, studio space or postgrad independence, our carefully selected accommodation has something to suit everyone, every year.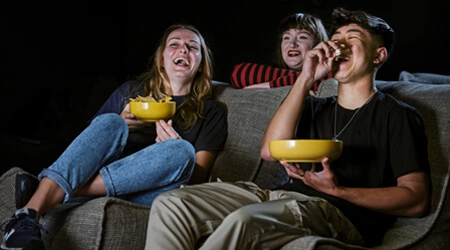 Feeling nervous about leaving fresher life behind? Don't be.
Living with us takes the hassle out of house sharing. We take care of your bills within your rent - so there's no need to worry about rising utility bills and you can focus on what matters most.
Utility bills, including electricity and heating
High-speed WiFi
Water charges
Contents insurance
With everything included in one simple payment, it's a breeze to budget and gives you all the time you need to enjoy university life.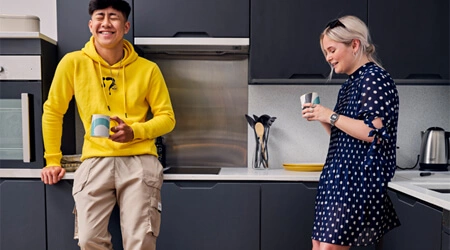 Let us provide a place you can feel at home, day and night.
Daily living is worry-free when you have safe accommodation with a trusted organisation - you can be assured Unite Students will take good care of you with:
CCTV security, call centre and 24/7 online support
Supportive and approachable Resident Ambassadors onsite
A ready-made community with our MyUnite App and social events
All this leaves you the room to study, socialise and build lifelong friendships with the people around you. A place to belong, and to be you.