Clearing 2020
Missed out on the results you needed to get onto your chosen course? Don't panic. Clearing offers an opportunity to find an alternative path.
Clearing can be a stressful process, especially after a nerve-wracking day waiting for your results, but it's important to remain calm and keep a level head. Being prepared and knowing how to proceed gives you a great head start and a good chance of securing a great offer from another course.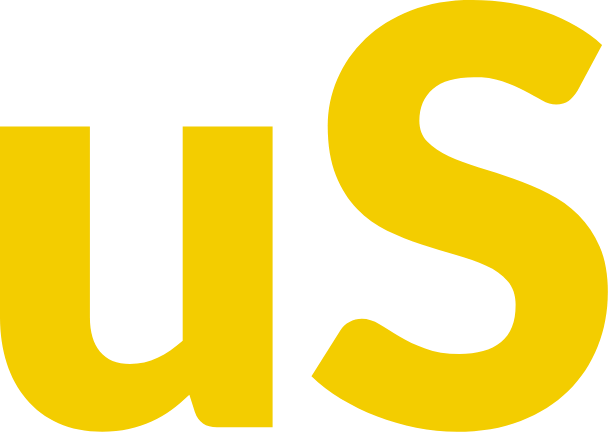 Student Advice on Clearing
How and When to Apply
How and When to Apply You can apply for a course between 5 July and 22 October. Typically, Clearing swings into action on results day – 5 July for International Baccalaureate students and 15 August for A-levels.
To apply for you must first be registered. Once you're registered you'll be given a Clearing number and access to UCAS Track. Take note of your number, you'll need to reference it when you're talking to universities and colleges.
If your results don't match the requirements of any conditional offers you may have you can commence your search on the afternoon of results day. It's a good idea to get cracking while there are still plenty of unfilled places up for grabs.
When the time comes, log in to Track and check your status. It should say 'You are in Clearing' or 'Clearing has started'. If neither of these statuses are displayed it's likely your results are still being updated. If the situation persists, get in touch with the relevant universities or colleges to clarify your status, your application may still be under consideration.
As soon as it's been established that you have no existing offers you can commence Clearing.
The UCAS Clearing search tool allows you to search for courses that interest you. It's then down to you to phone up and find out about their entry requirements and make sure they still have vacancies.
How to Prepare for Clearing
Good preparation is all about ensuring you have a backup plan in place, but it's also a good opportunity to have a think about your choices, research alternative possibilities and make sure you're happy with your plan.
Bear in mind that the best part of a year has passed since you settled on your course choices - and a lot can change in that time. Clearing offers an opportunity to reassess those choices and pursue a different path if you've had a change of heart.
Tips to Prepare for Clearing
Make use of resources like The Complete University Guide to research the universities that offer your chosen course. This will give you an insight into factors, like student satisfaction and career prospects, that might inform your decision.
Try to get an idea of each course's entry requirements. If you're looking for courses to target it makes sense to focus on those with realistic entry requirements.
If you have time, why not follow up your research with a visit to any universities or colleges that interest you. Check their websites to find out if they have any open days coming up, or see if you can pay a visit on your own – most universities will be accommodating if you ring up to arrange a visit.
How to Find Vacancies
There a several online tools and apps you can use to search for vacancies but the official UCAS search tool is the only official vacancy list.
If you've already earmarked the courses you're hoping to apply for in Clearing you can use the UCAS search tool to check if they have any vacancies. Don't despair if your favoured courses don't appear to have any places left, Universities update their vacancy lists regularly, so it's worth checking back later before writing any courses off.
Making the call
When you've shortlisted the courses that interest you it's time to give them a call. It probably goes without saying but it's important that you do this yourself, universities want to speak to you and not your parents.
Before you pick up the phone it's a good idea to equip yourself with all the information that's likely to be required, so have the following to hand when you make the call:
Your Clearing number (which you can find by logging in to your Track account) Your GCSE and A-level grades (along with their UCAS points value)
The University's UCAS number and Clearing code
Your personal statement
When you make the call, the first person you'll speak to is likely to be a member of the Clearing helpline team.
Once they've established that you meet the requirements you'll be passed on to a course administrator. This is the moment to try and make a good impression.
As with any interview, try to project positivity and confidence, speak enthusiastically about the course and the subject.
Touch on specific aspects of the course that interest you. Going into a bit of detail will help you stand out as a genuinely engaged candidate who's read the course description and wants to make the most of this academic opportunity.
Ask questions – it never hurts to come across as engaged and thoughtful. Again, preparation will stand you in good stead here – come up with a few questions before you make the call and note them down so you don't forget them.
If you didn't get the grades you were predicted to achieve, try to offer some insight into why you think this happened. Showing that you've reflected on your performance and thought about how you can improve is bound to make a good impression.
If all goes well you may get a verbal offer. Typically, you'll be given 24 hours to accept, so stay calm and don't bite their hand off straightaway – you may as well take your time and see if you get any more offers.
When you're ready to accept an offer
If you've got an offer you're happy with and you're ready to seal the deal the next step is to add it to UCAS Track.
Log in to Track, select 'Add Clearing Choice' then fill in the course details.
By adding the course you're effectively accepting the offer, so only take this step when you're absolutely sure.
Remember, this is how you'll be spending the next 3 or 4 years of your life, so try not to make a rash decision!
It's then just a matter of waiting for the course to confirm, at which point it will show up as an acceptance in Track. You can only add one choice at a time but don't worry, if your offer isn't confirmed by the university for some reason you'll be able to add another choice.
Clearing and Student Finance
If you've already applied
If you've already applied for student finance, you'll need to update your details to account for the fact that you're now planning to attend a different course. You can do this quickly and easily by logging in to your account at https://www.gov.uk/student-finance-register-login.
Once you've updated your details, Student Finance England will reassess your application and let you know if there are any changes to your proposed student finance arrangement.
If you haven't applied yet
It's a good idea to apply for student finance as soon as possible. It takes up to six weeks for an application to be processed, so if you're starting your application in mid-August you may not get all the money you're due in time for the start of your course.
Head over to www.gov.uk/studentfinance to start your application.
Adjustment
Got better grades than expected? Then look no further… 
Adjustment is similar to clearing, except you can use it if you got better grades than expected and you want to look at courses which you didn't think you'd meet the requirements for previously. It's a chance for you to reconsider your options, and switch to a new course or university. Find out more about adjustment on the UCAS Adjustment web page. You can register for Adjustment in Track. Make sure to get in there quickly, as you don't have long to complete the process!
Key dates to note
Clearing typically commences in July and closes in October but the specific dates vary from year to year. The following dates are for Clearing 2019.
5 July 2019: Applications open
5 July 2019: International Baccalaureate results day
5 August 2019: Adjustment opens
6 August 2019: A-level results day in Scotland
15 August 2019: A-level results day in England and Wales
20 September 2019: Final deadline for applications
22 October 2019: Applications close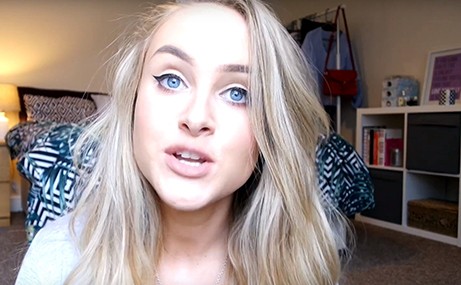 Student advice on clearing
Lucy applied to uni through Clearing a couple of years ago and hasn't looked back since. We asked her for her advice on how to get through the process with as little stress as possible and snap up a place on a great course. Thanks Lucy!