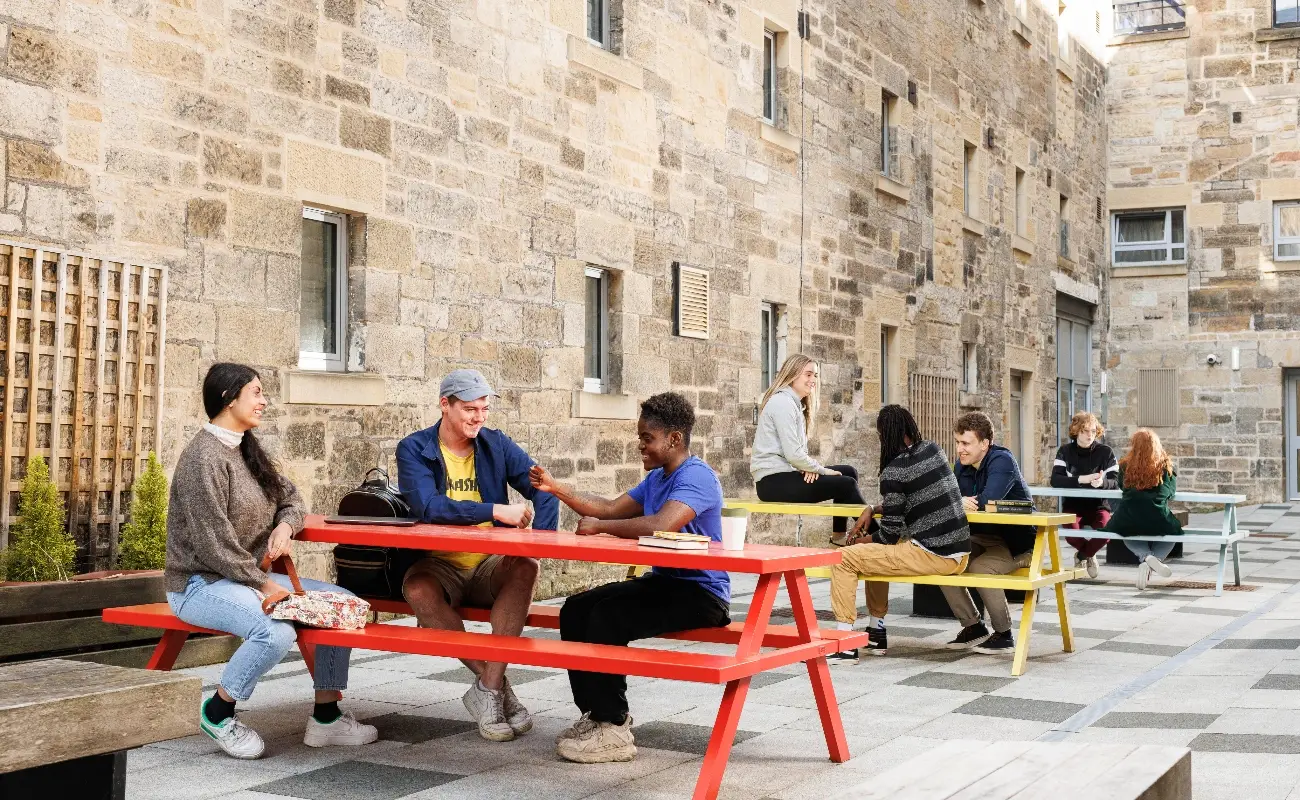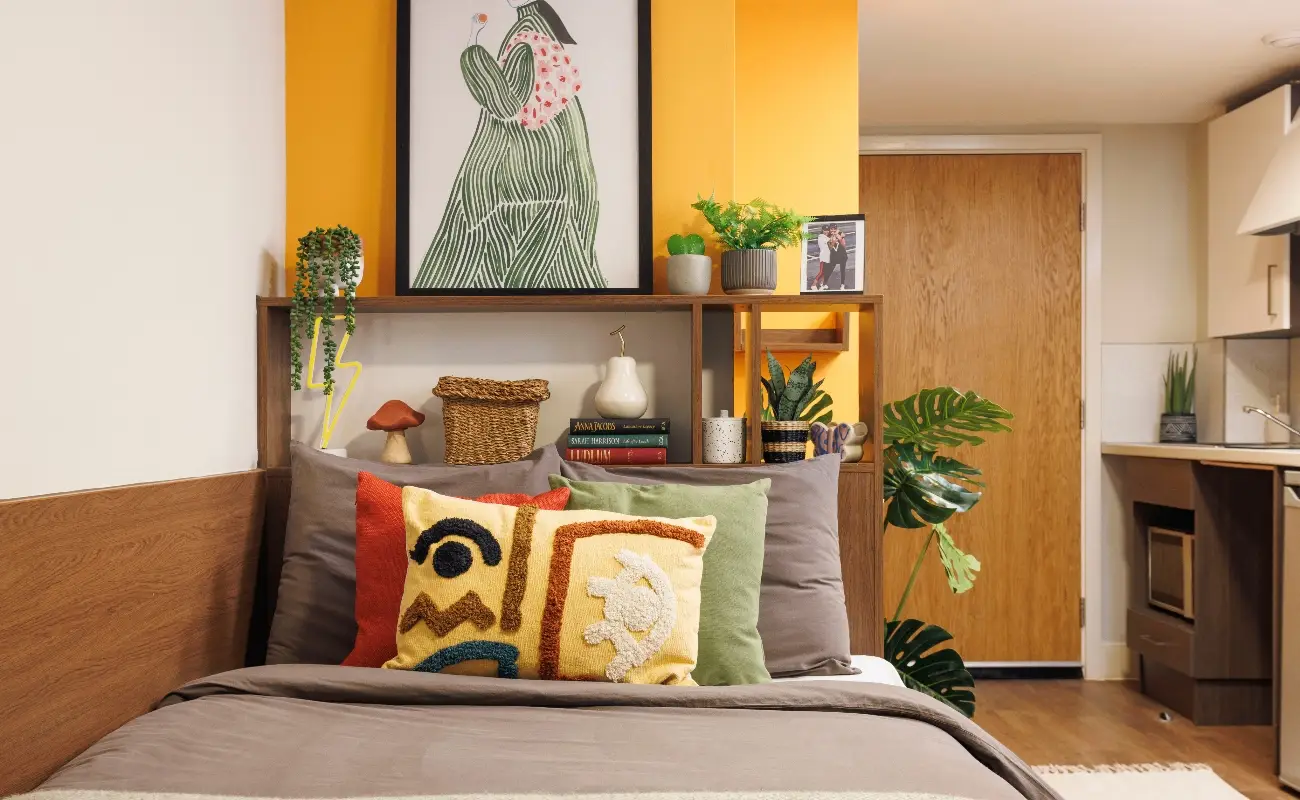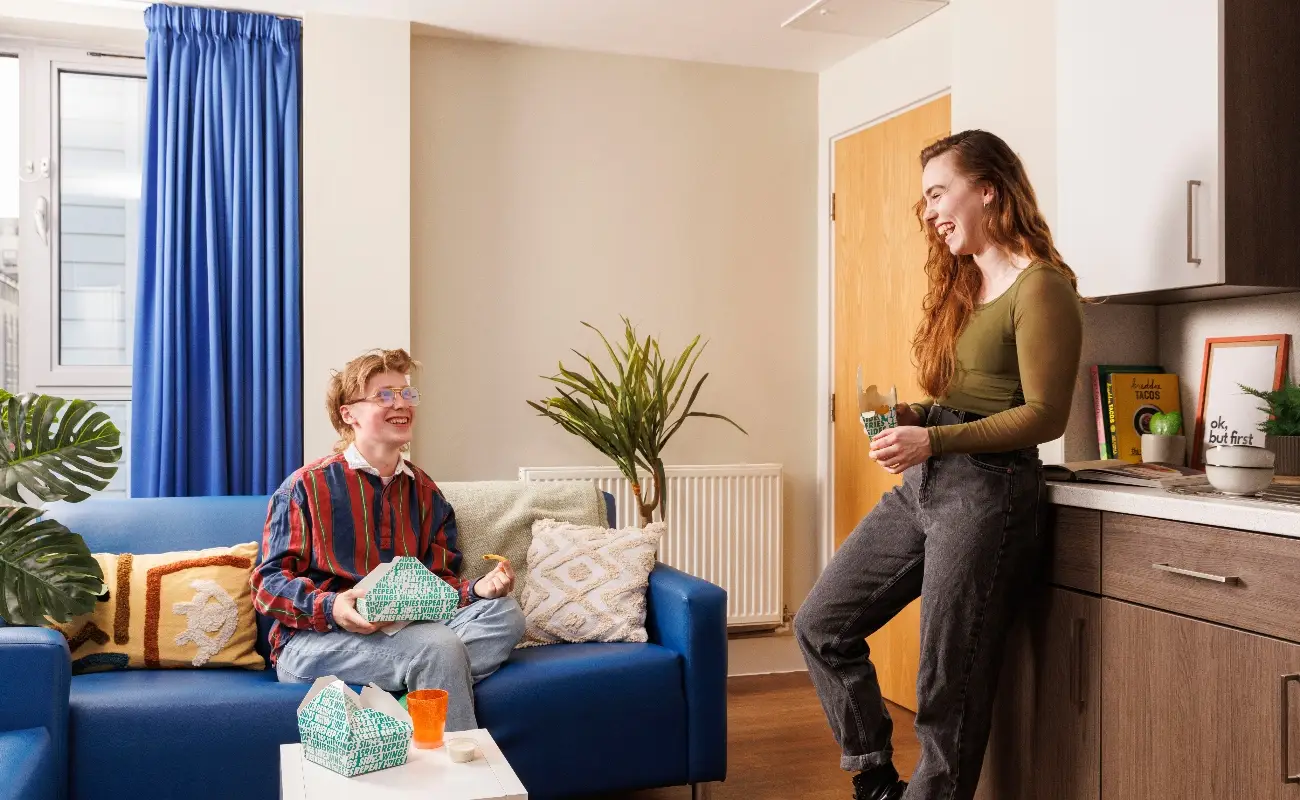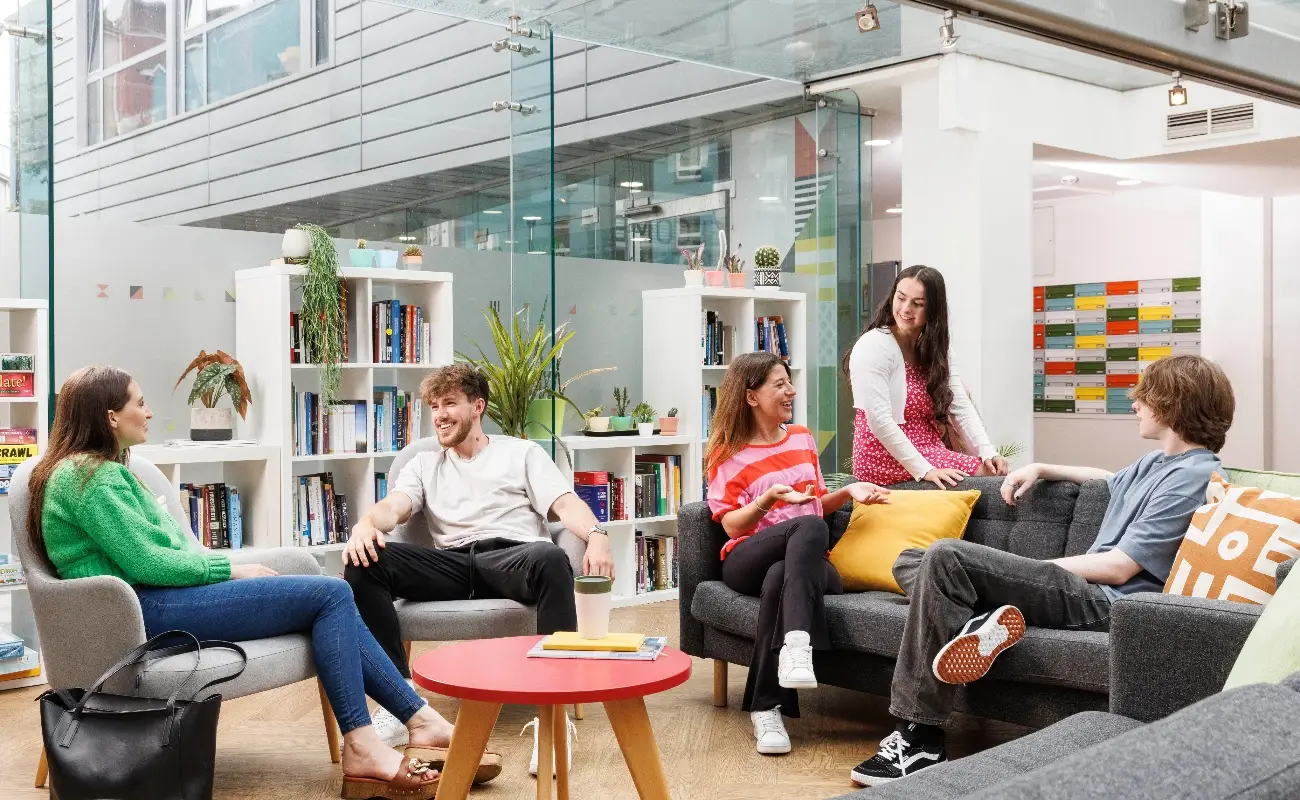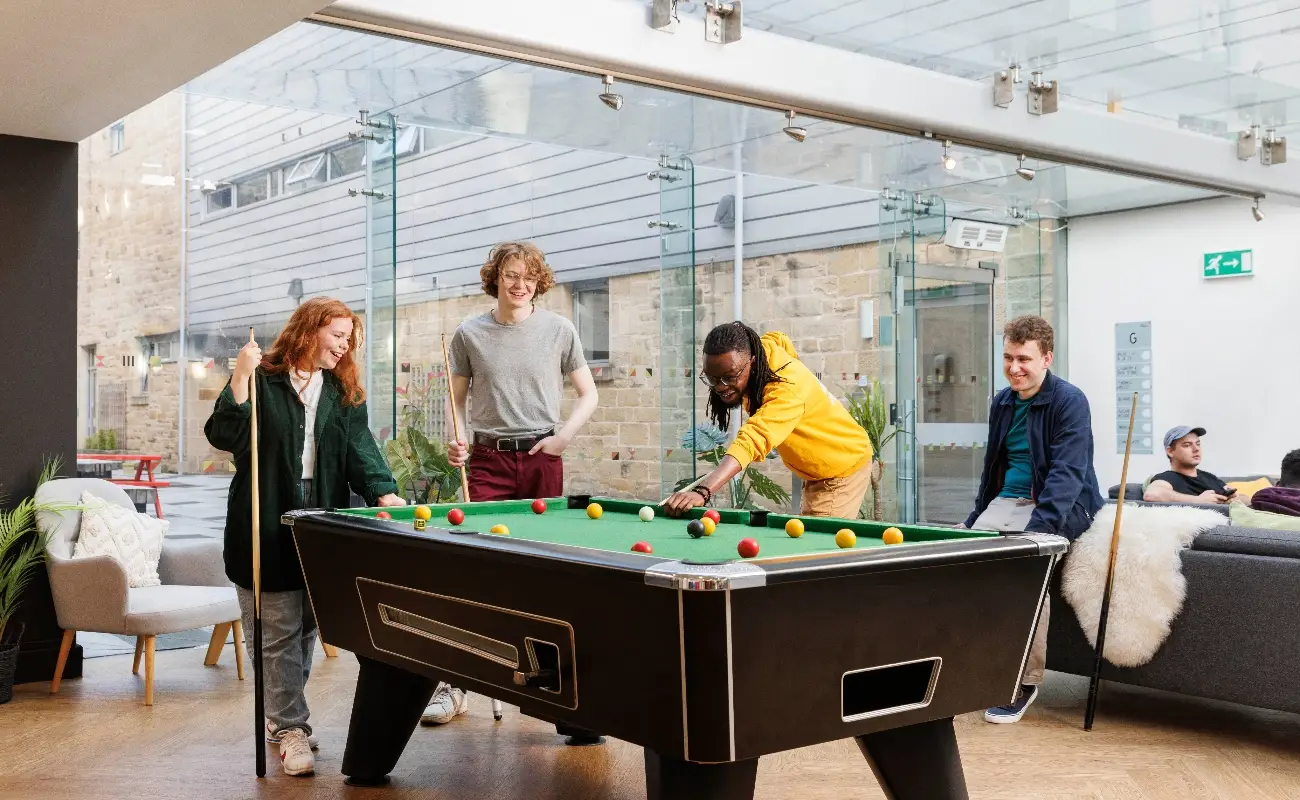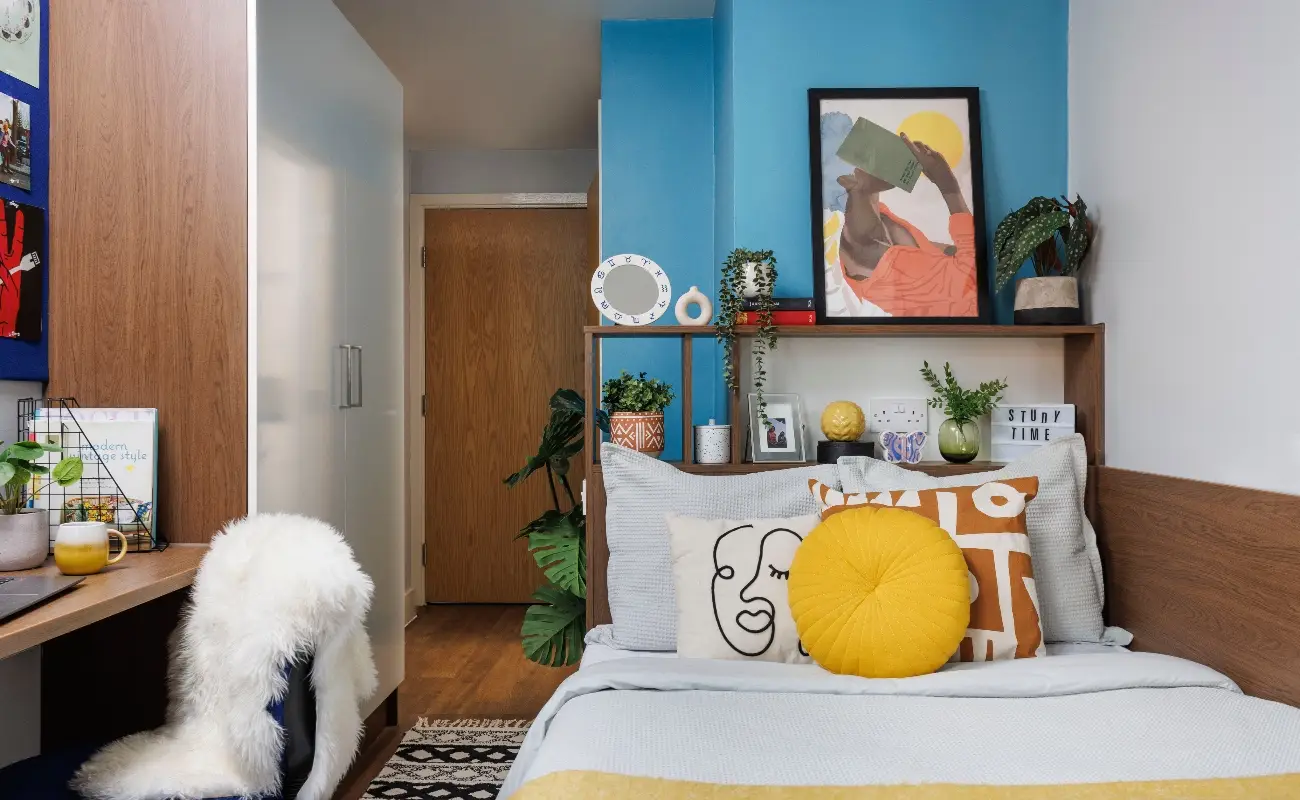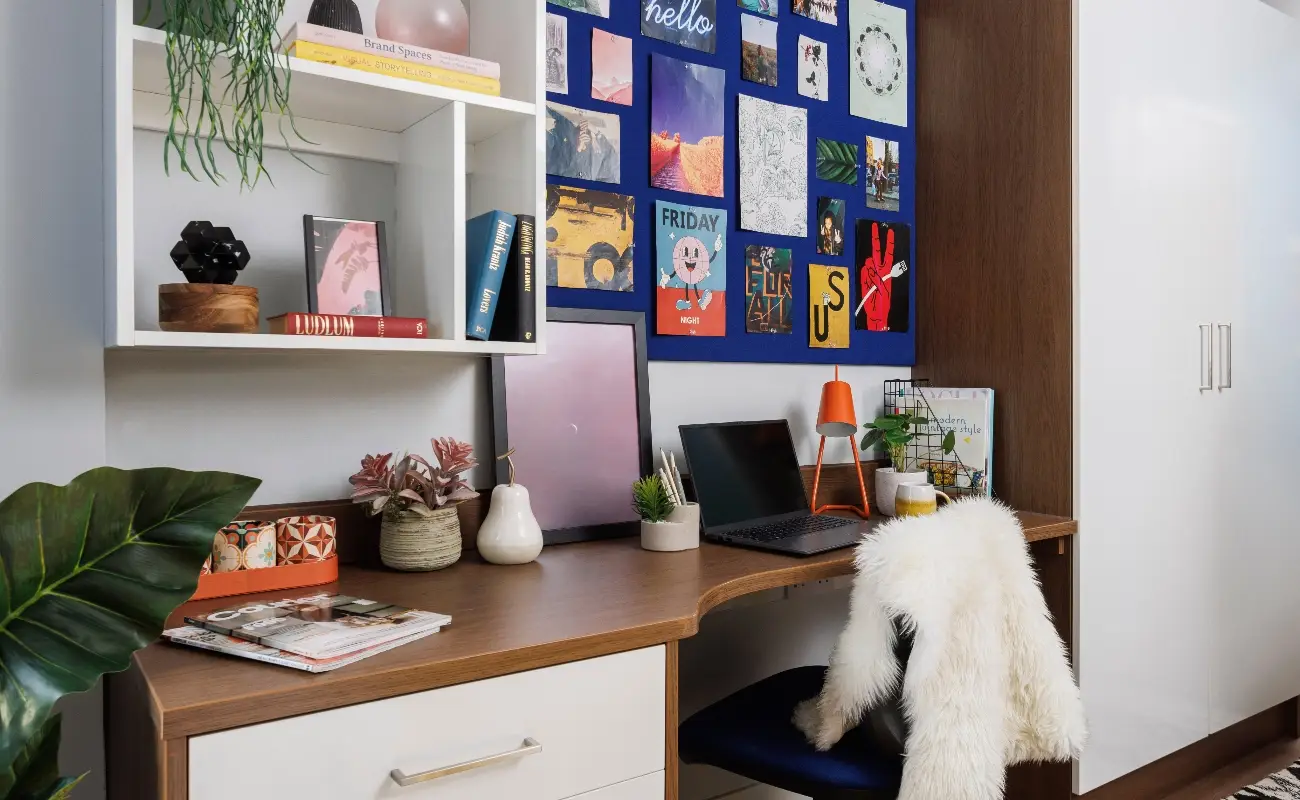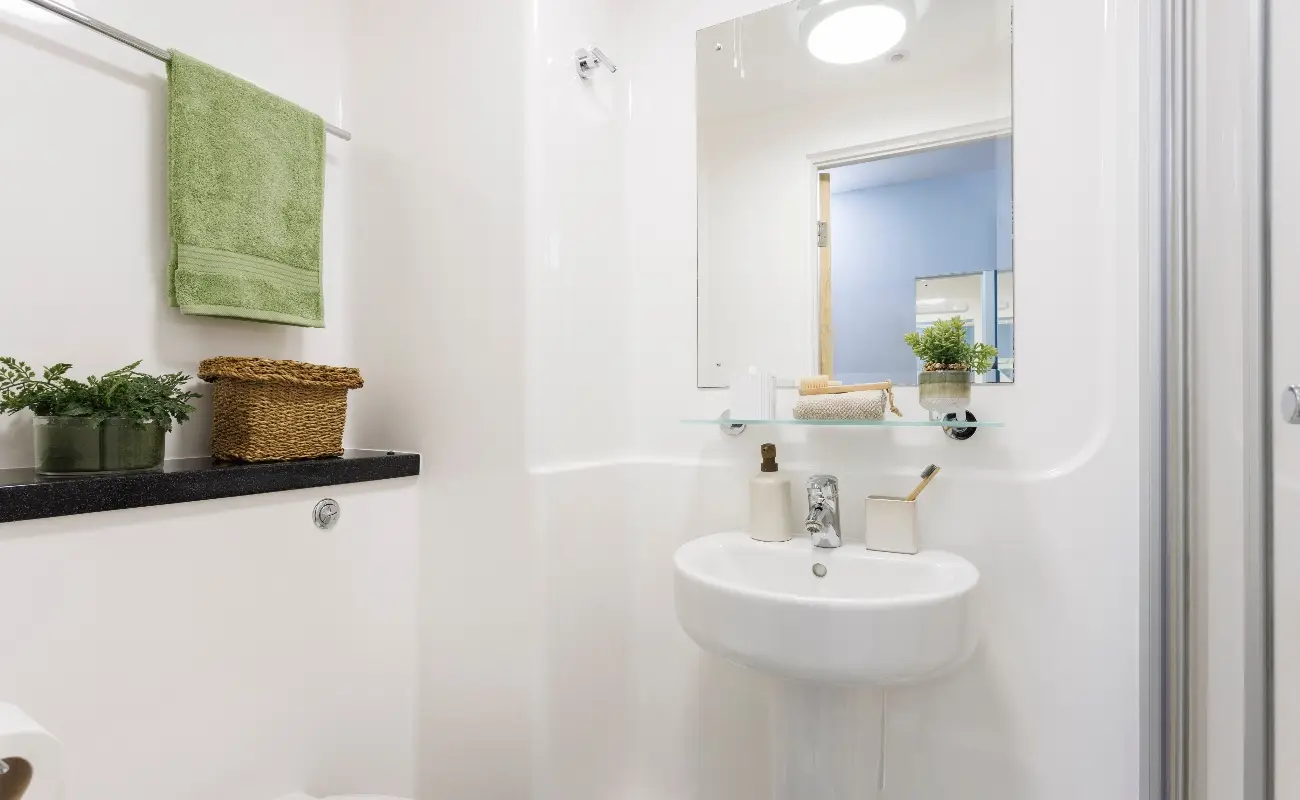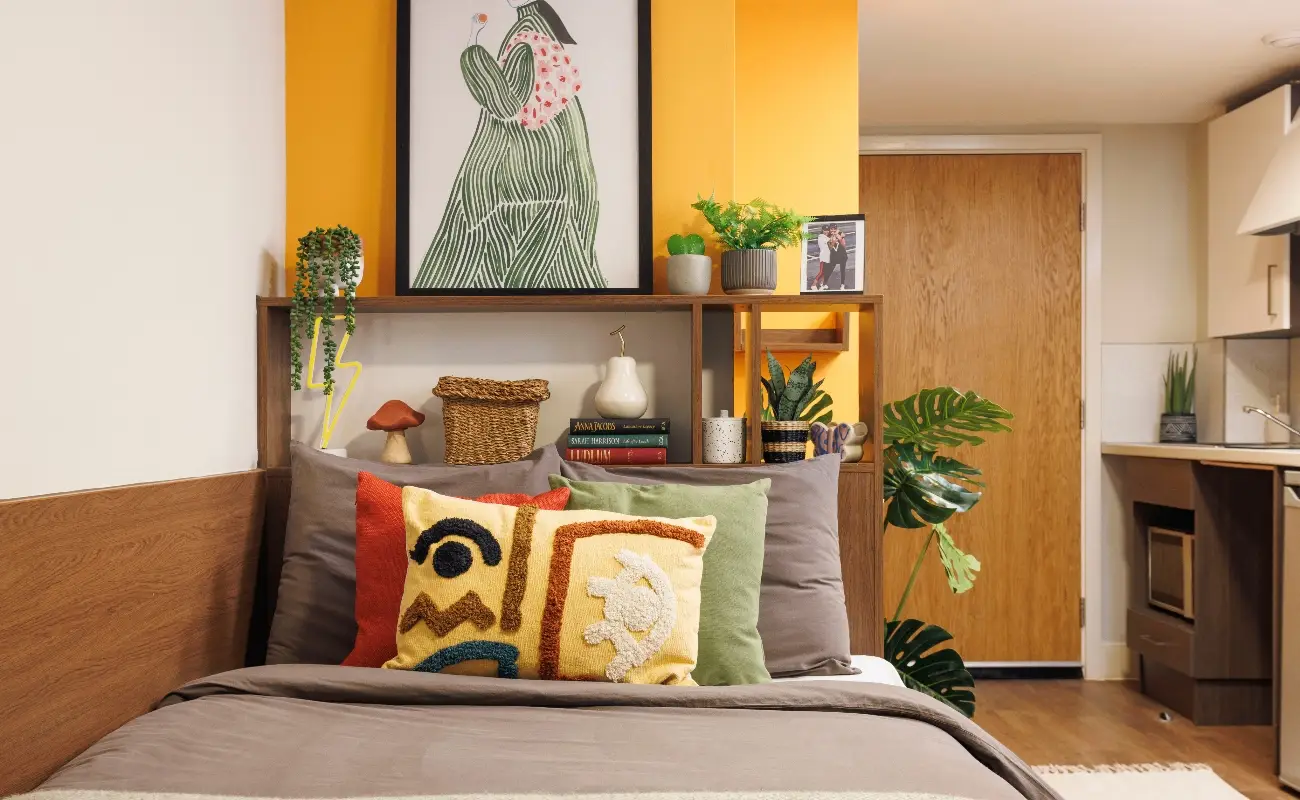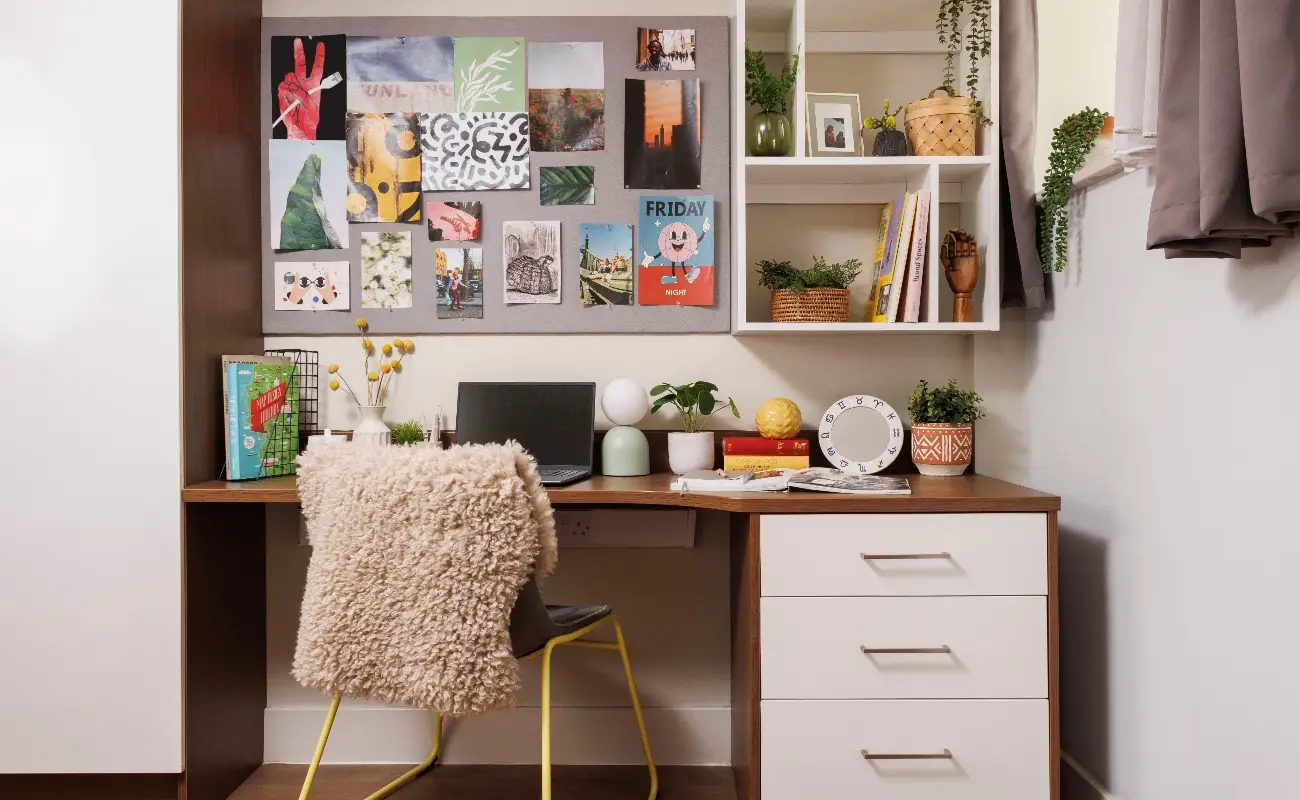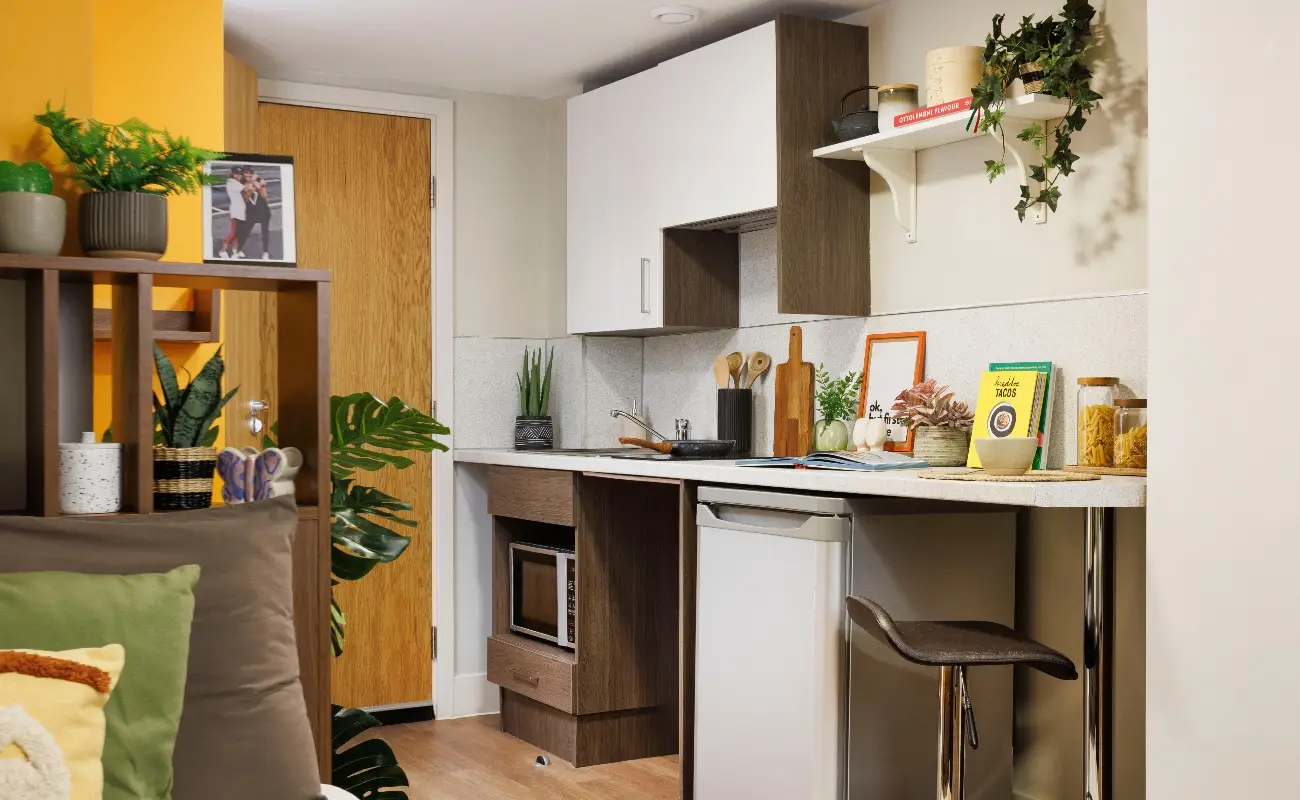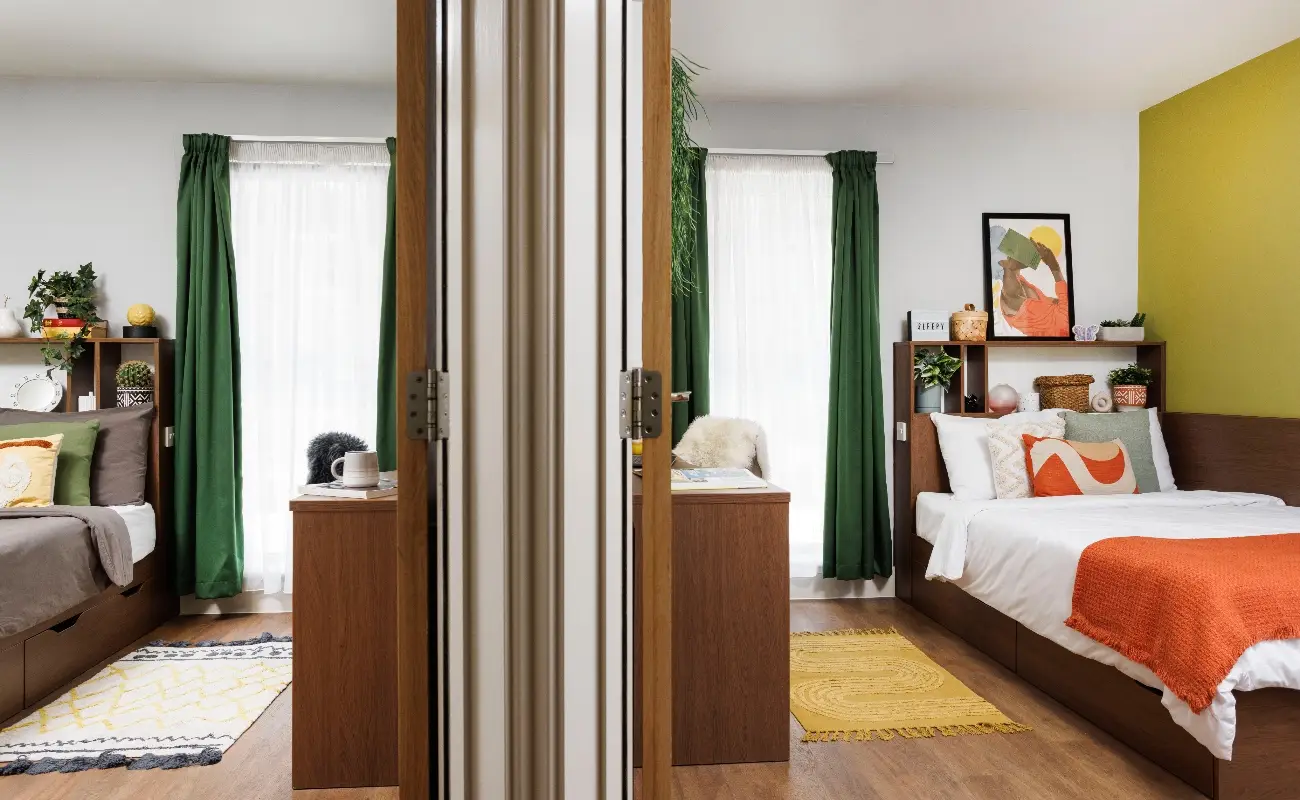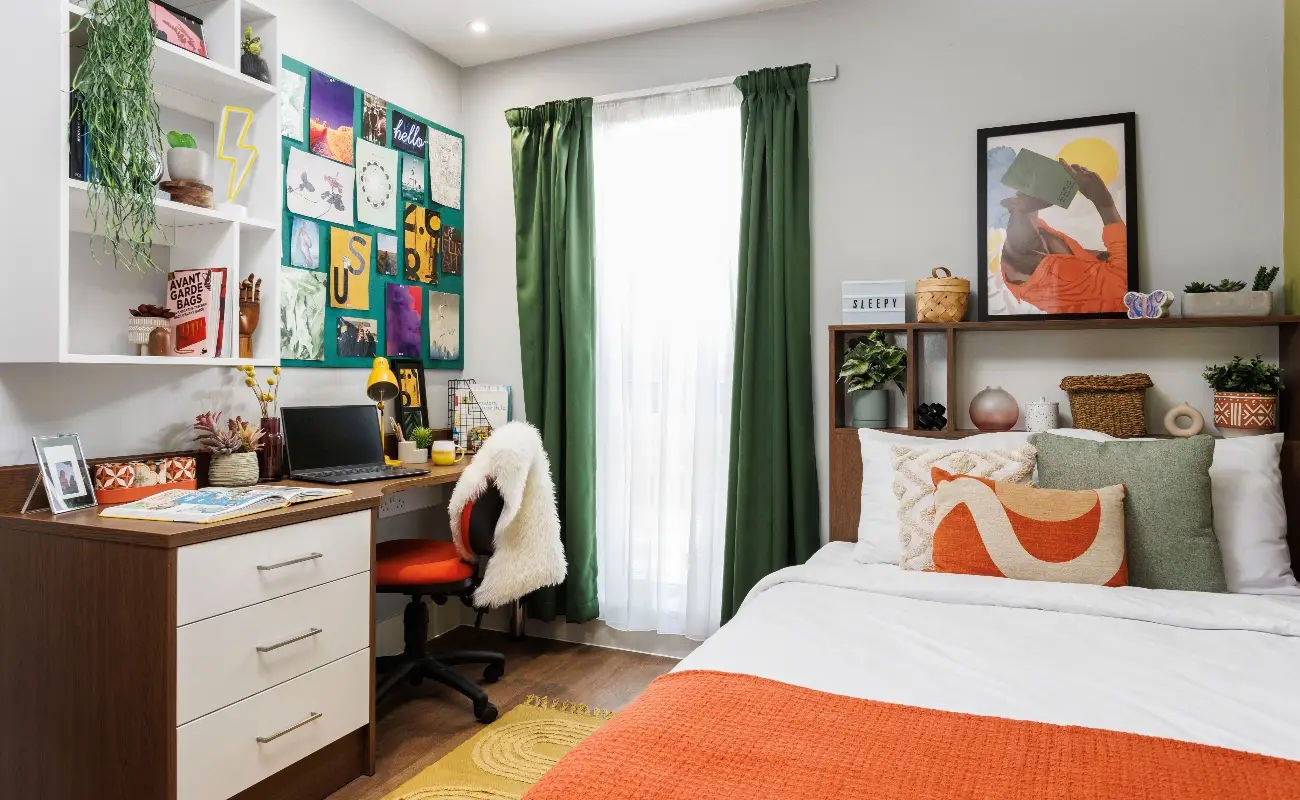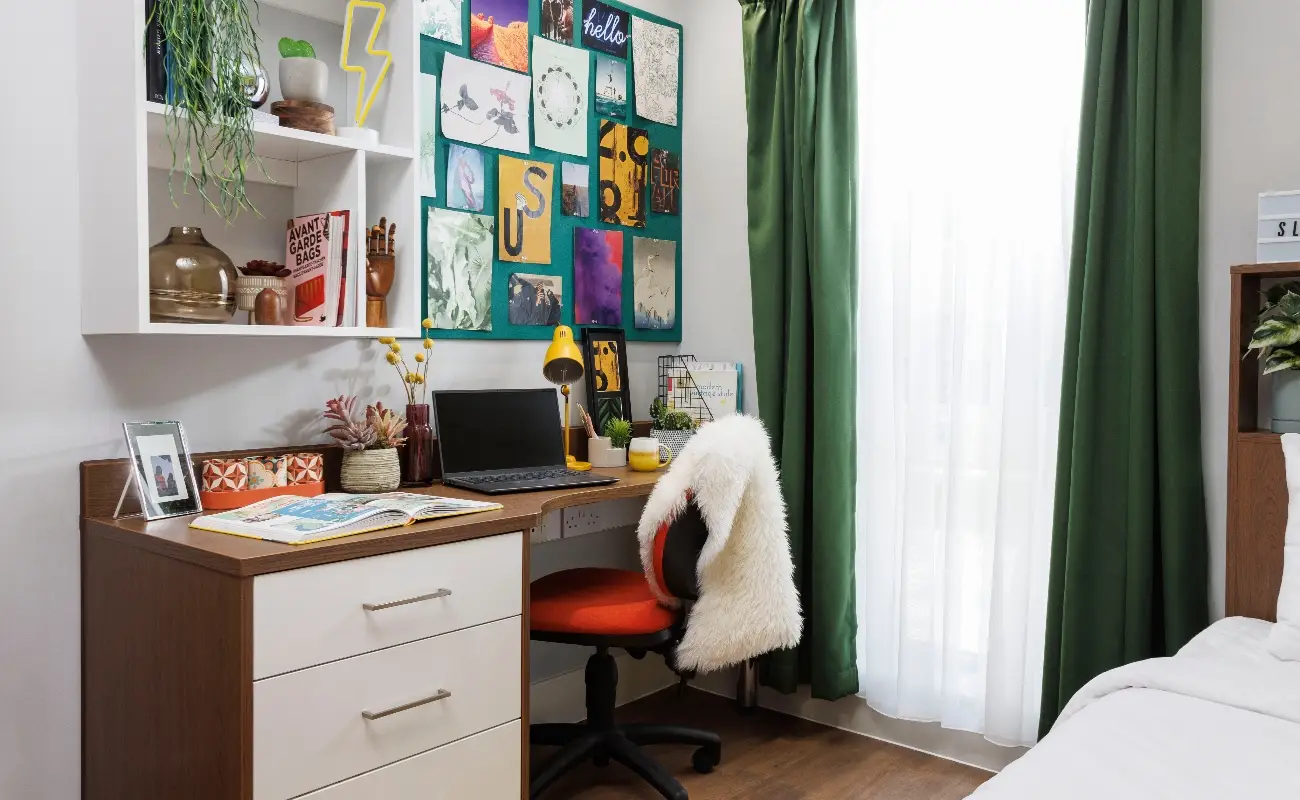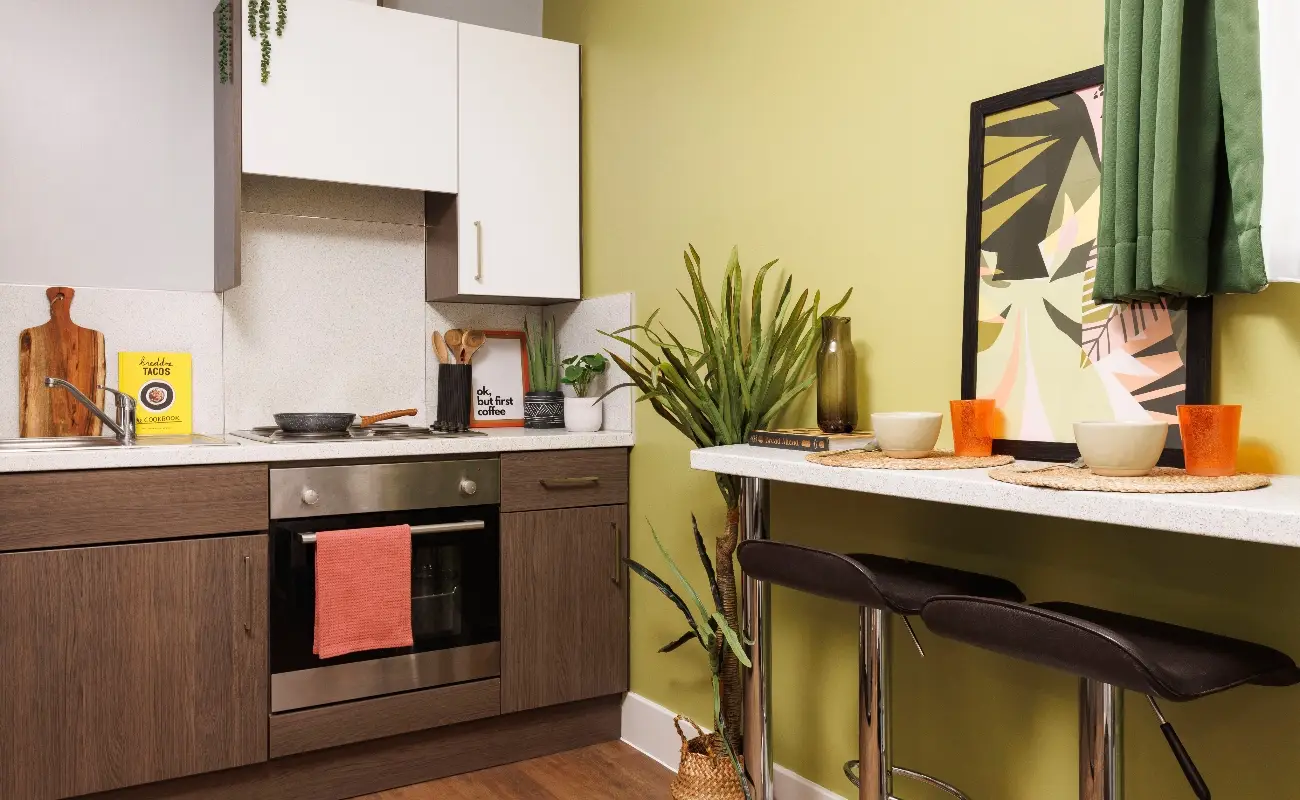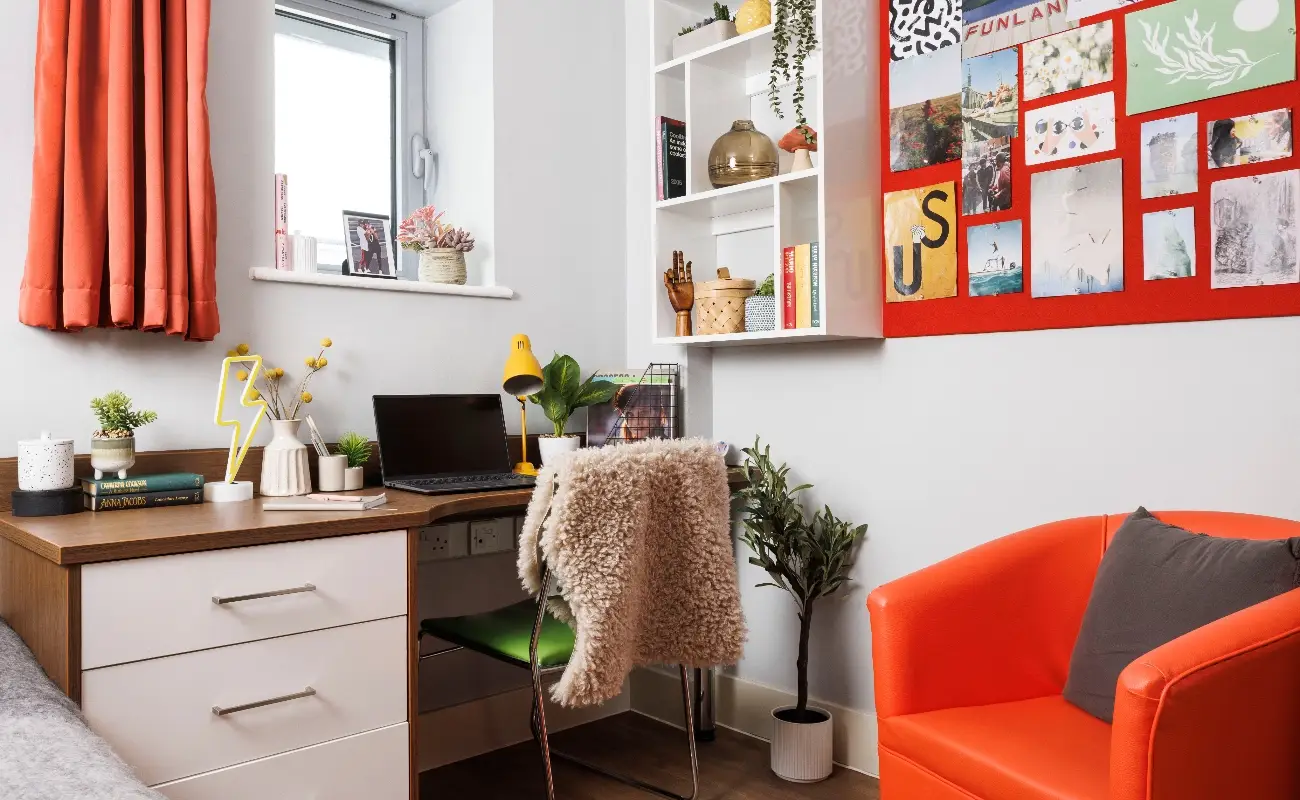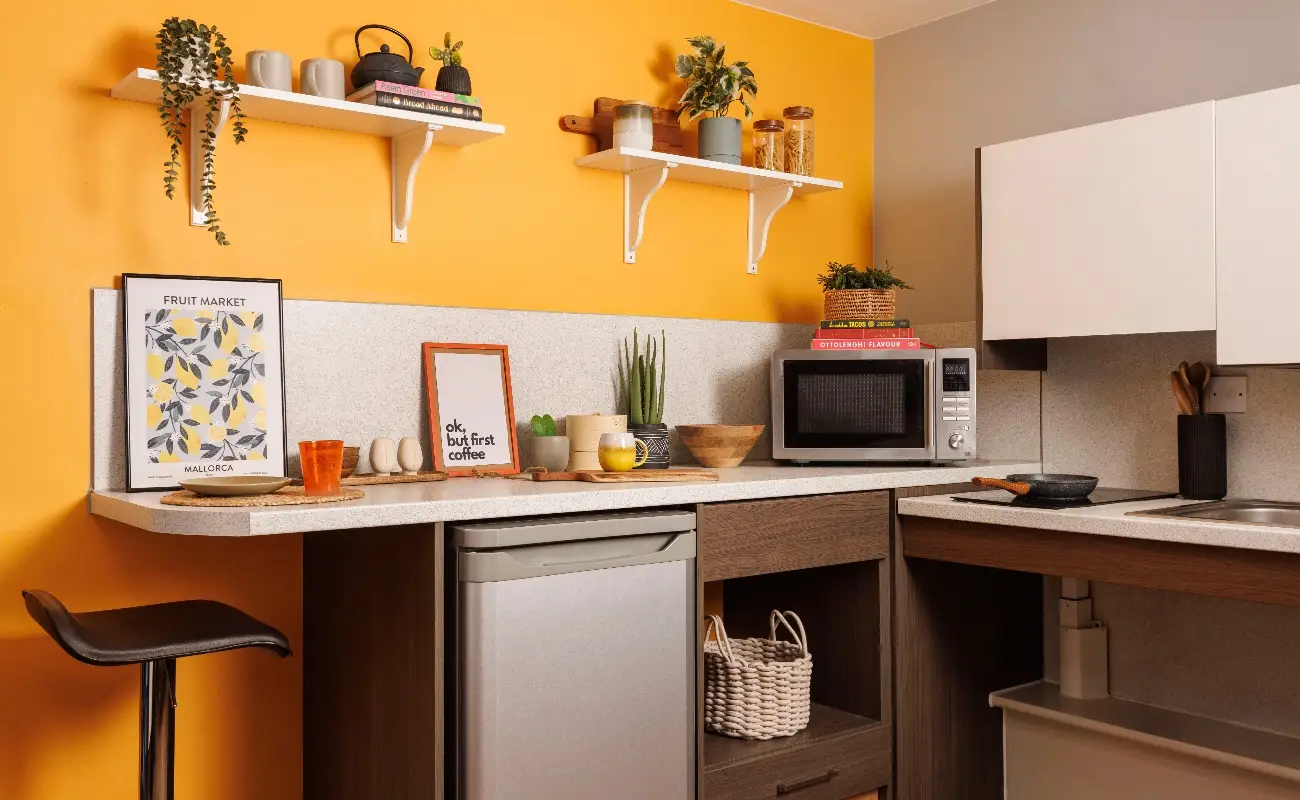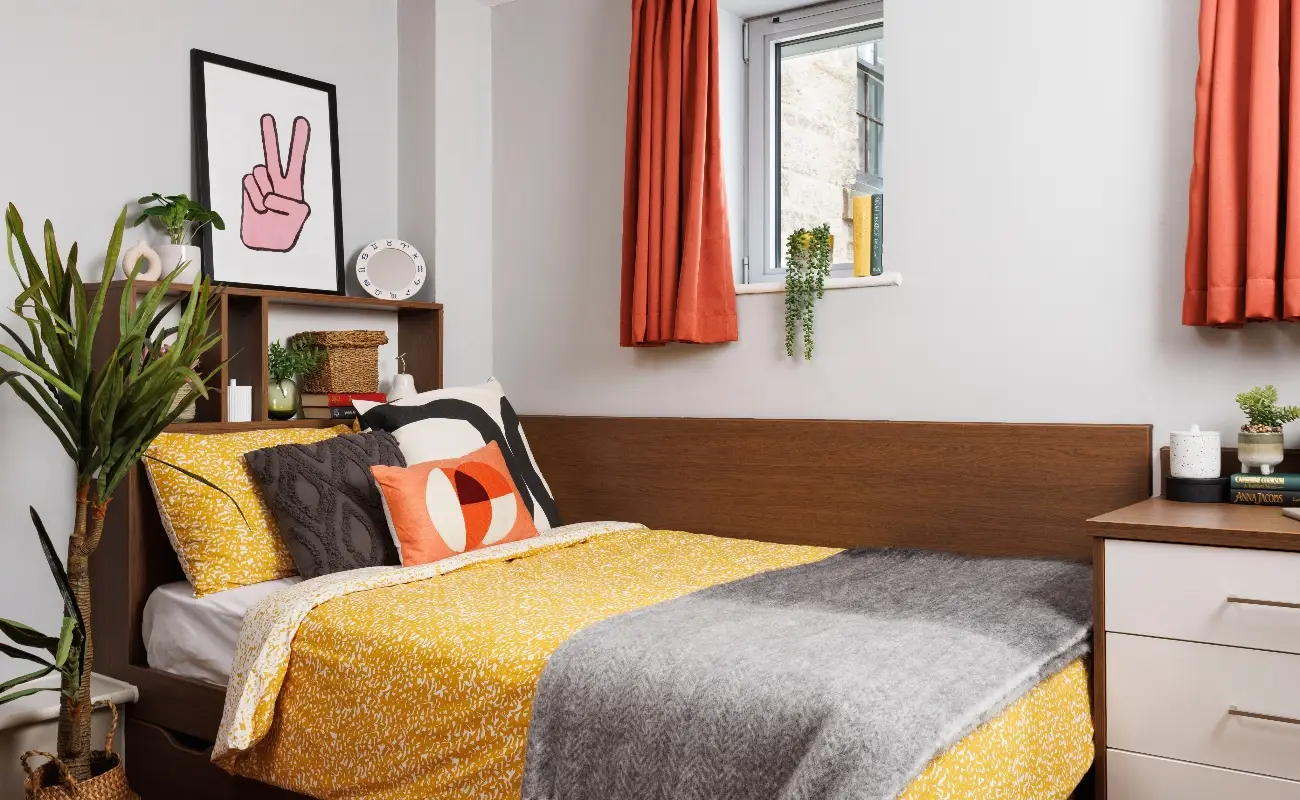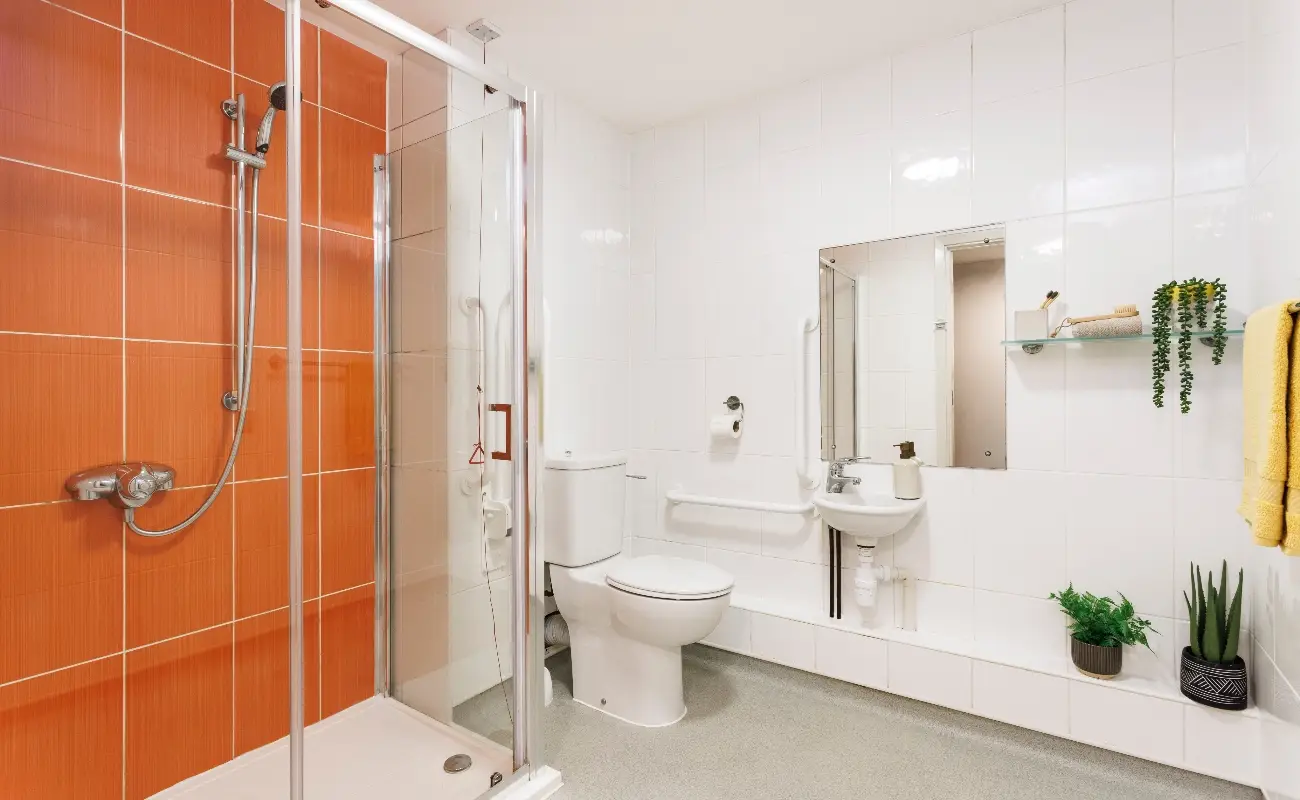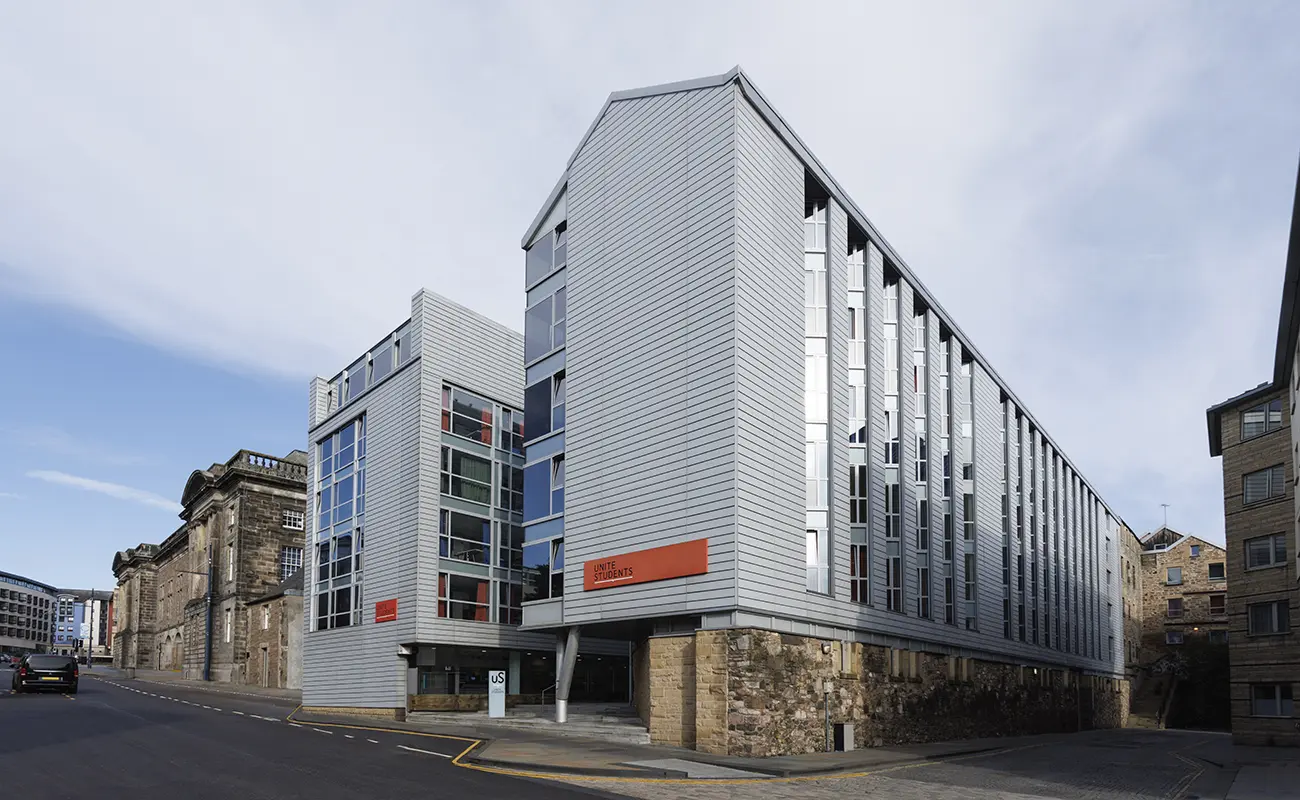 Welcome to
Sugarhouse Close
Edinburgh
In Edinburgh's Old Town with views of Arthur's Seat, Sugarhouse Close is a restored brewery close to the University of Edinburgh. Our common room is a unique space, with glass walls and ceilings.
41 Holyrood Road, EH8 8FF
Available rooms
Studio
Ensuite
Accessible
t
Book with confidence
H
Book with confidence
We're the UK's largest student accommodation provider and 70,000 students choose to live with us every year.
FREE Cancellation
We know your plans may change, so all bookings come with a seven day cooling off period. Also, if you don't get a visa or expected grades after that date, you can cancel your booking for free. T&Cs apply.
Safe and secure
Your safety and security is our priority – with staff on-site ready to assist, CCTV, a 24 hour call centre, and support via our MyUnite app.
All bills included
High-speed Wi-Fi, contents insurance, electricity, heating & water – all in your rent payment. And with a fixed rent for your whole stay, you don't have to worry about rising energy costs or changing your budget.
Search filters
Filters

H

Type of room

H

Length of stay

H

all filters

H
Clear

0

filters
Sort:
Price - low to high
H
Sorry there seems to be an issue showing available rooms at the moment. Please try again in a few moments
Explore this property in 360
Take a look around this property's layout, rooms and features by checking out the interactive 360 tour.
Property features
Set in the heart of historic Old Town, with spectacular views of Arthur's Seat, Sugarhouse Close is a beautifully-restored 19th century brewery that's just 15 minutes from the University of Edinburgh.
There are 300 modern rooms here at Sugarhouse Close, some of which offer an incredible view of Salisbury Crags and Holyrood Park. Choose an en-suite if you'd like to share a kitchen and lounge with others, or opt for a studio if you'd rather live independently.
The common room has been designed to make the most of these beautiful buildings, with glass walls and ceilings that allow you to fully appreciate your surroundings. So whether you're having a game of pool or ping pong, or just watching the TV, you can gaze out at this slice of Edinburgh history you call home. And if natural beauty is more your thing, take a seat in the courtyard for an uninterrupted view of Arthur's Seat.
Living in this city centre location means the best of this wonderful city is within walking distance. You're right next to Holyrood Abbey and the Scottish Parliament Building, and there are heaps of other cultural-historical landmarks nearby. Oh, and there's a Tesco Express next door. What more could you ask for?