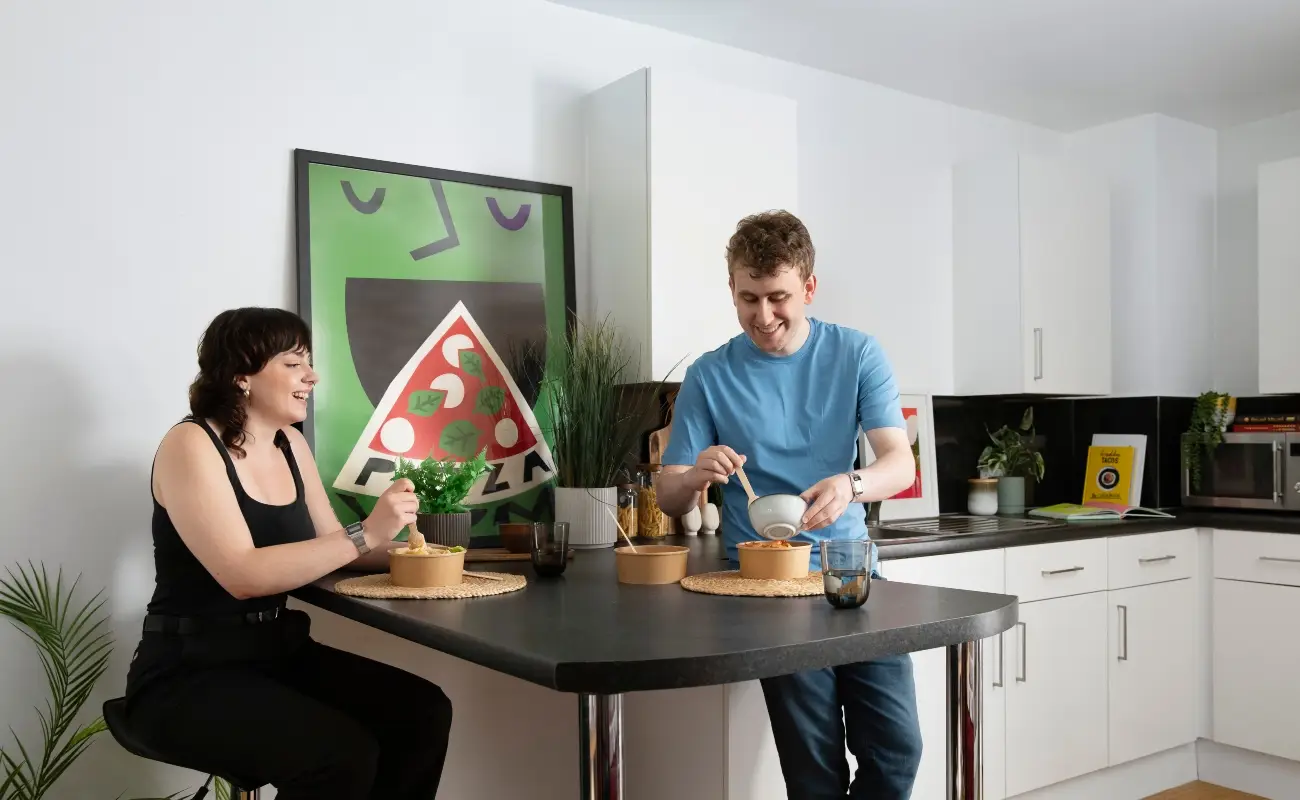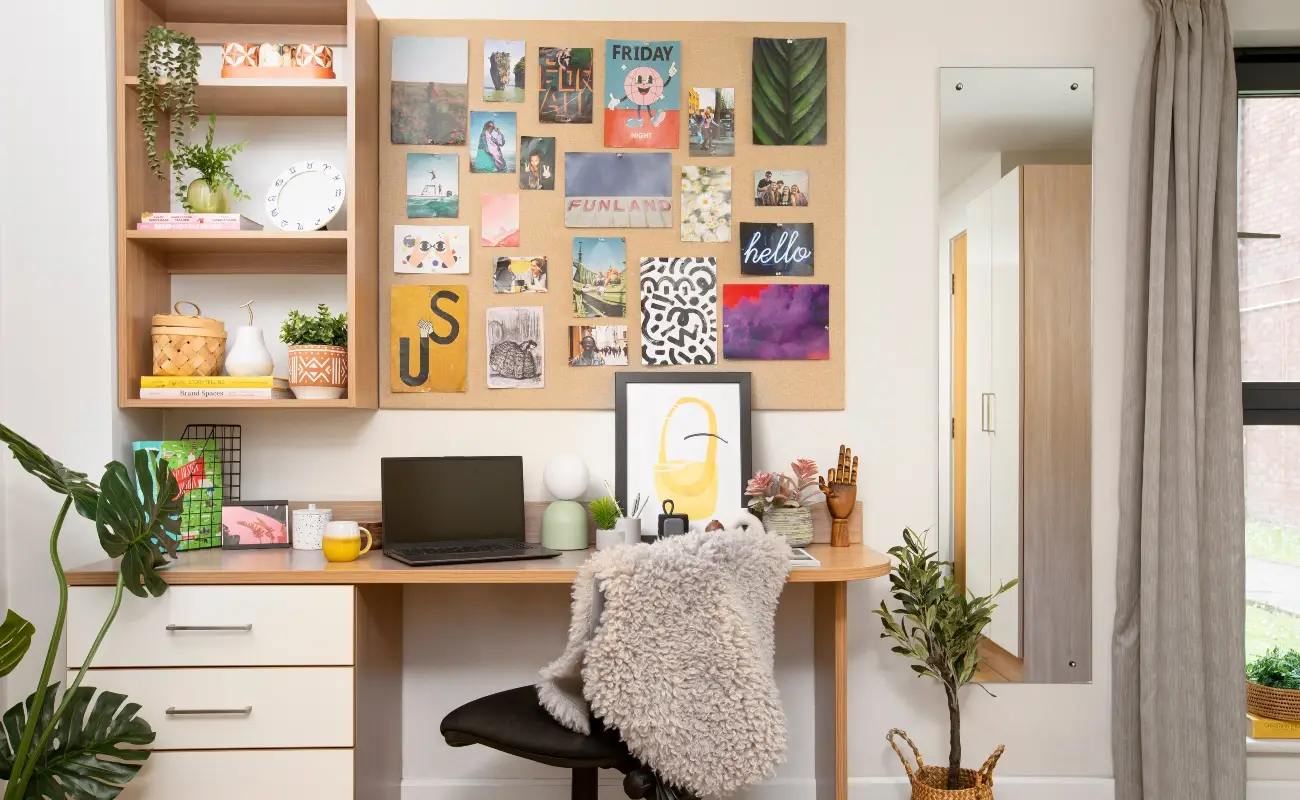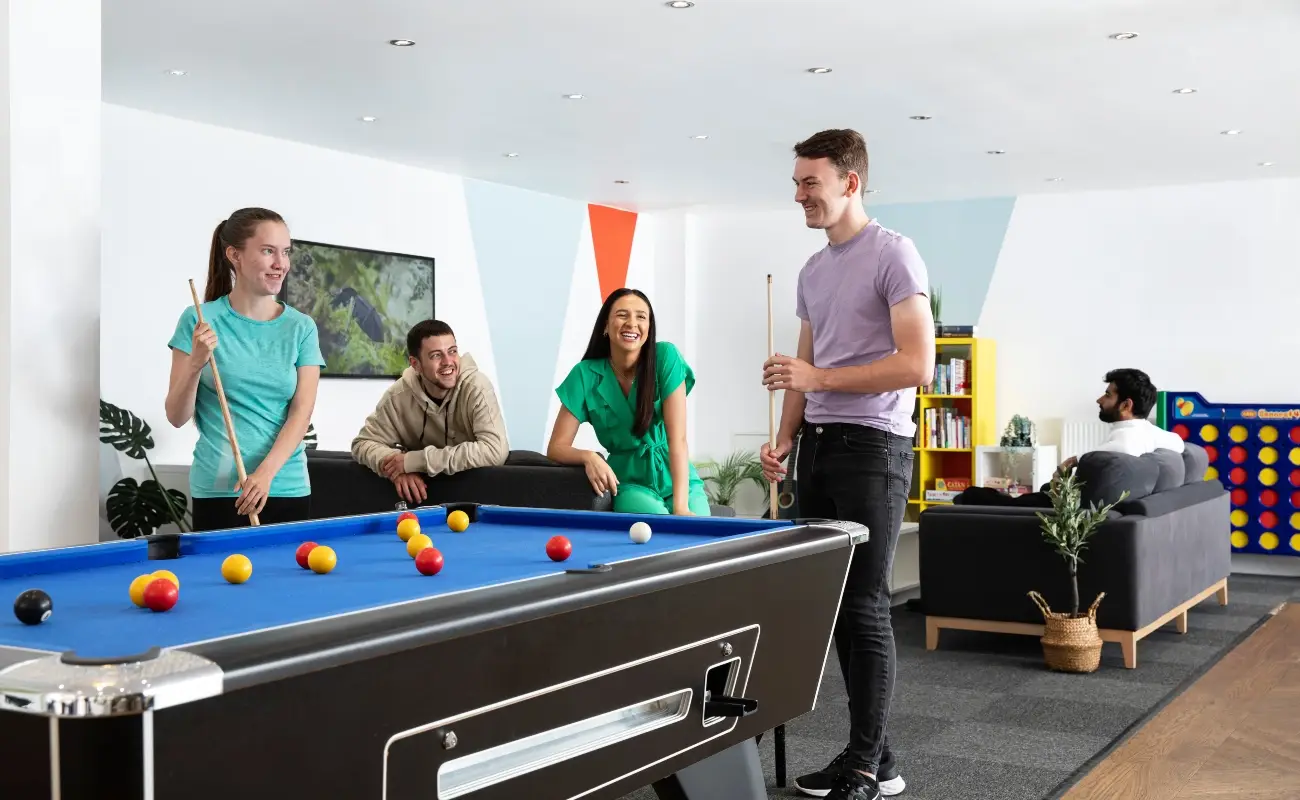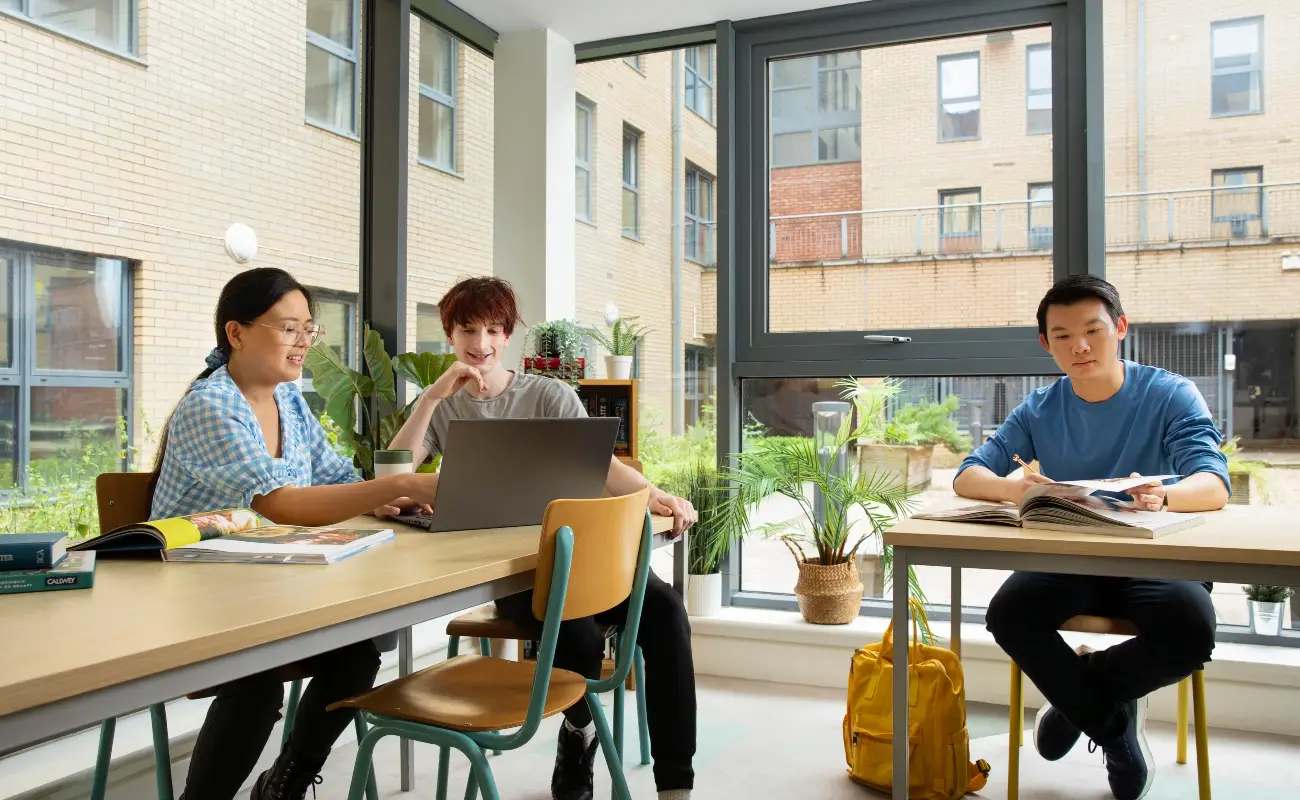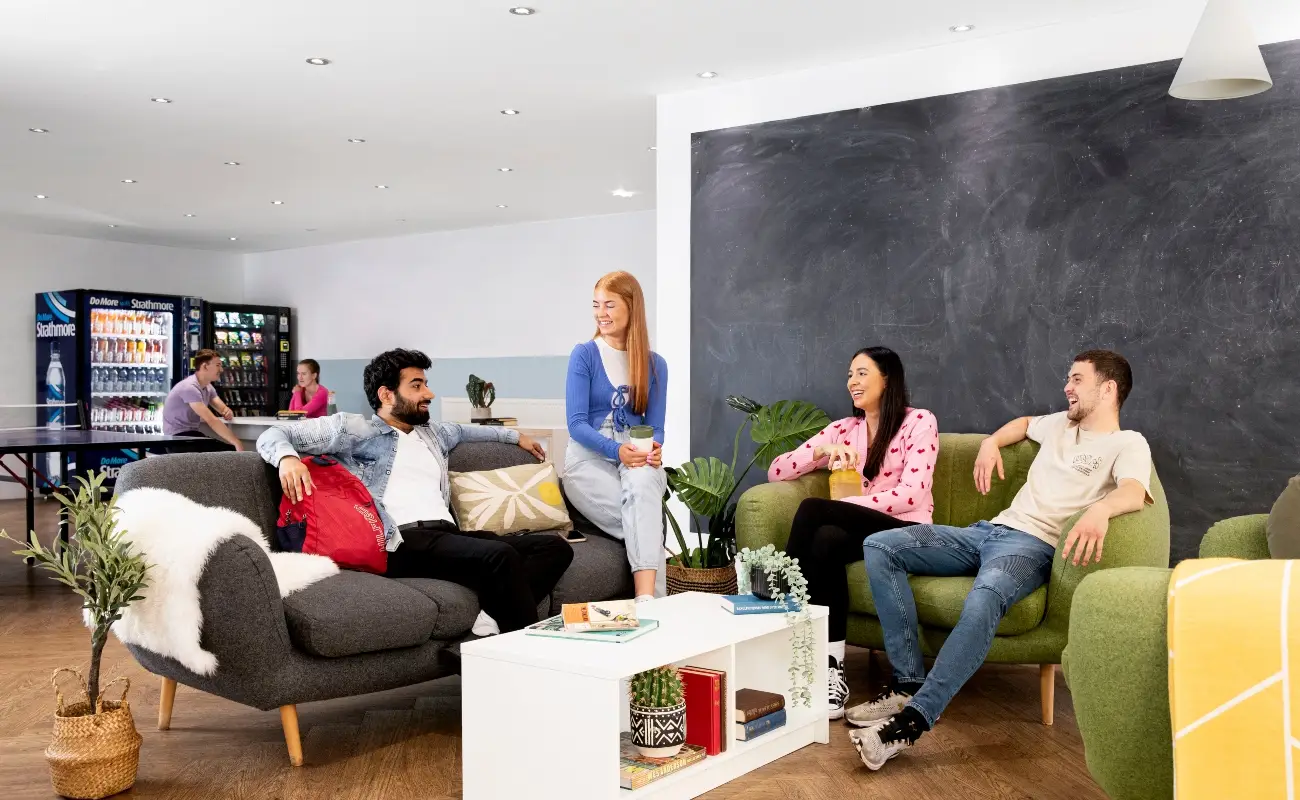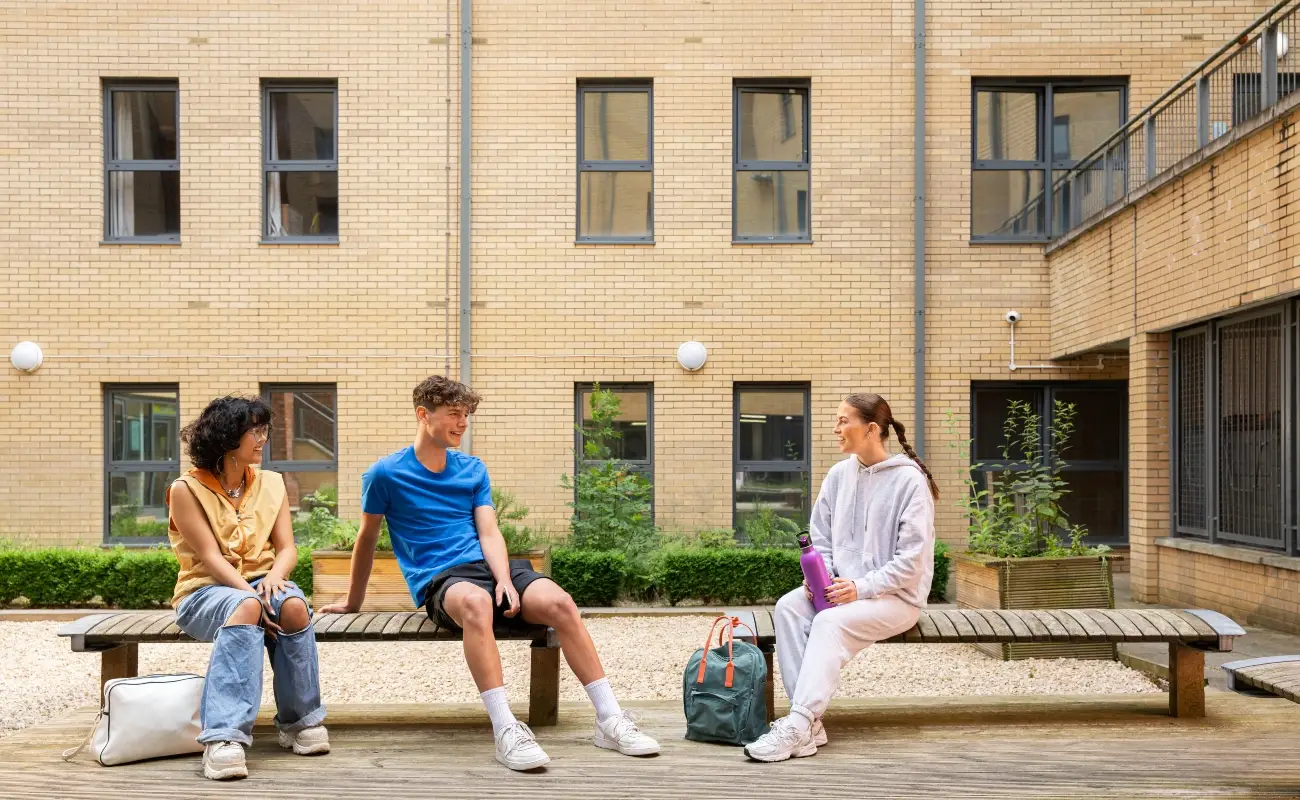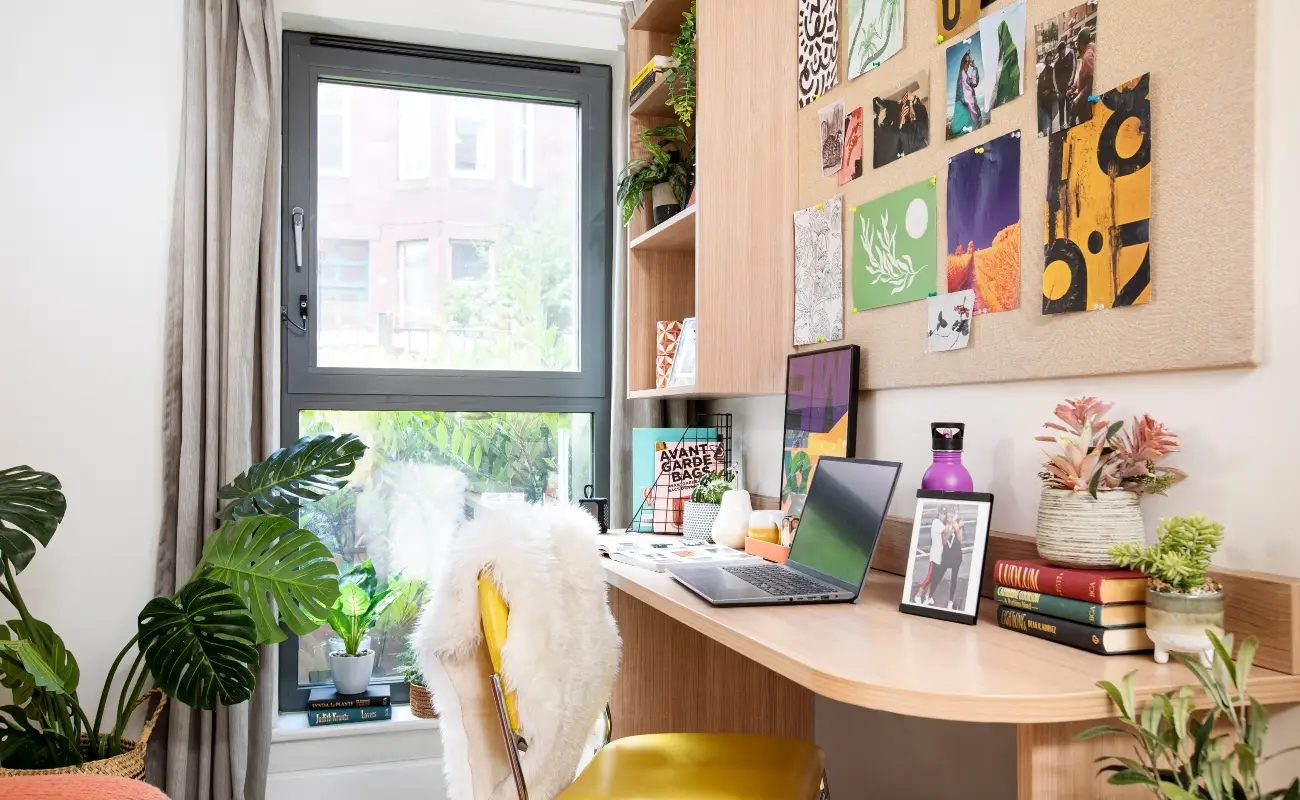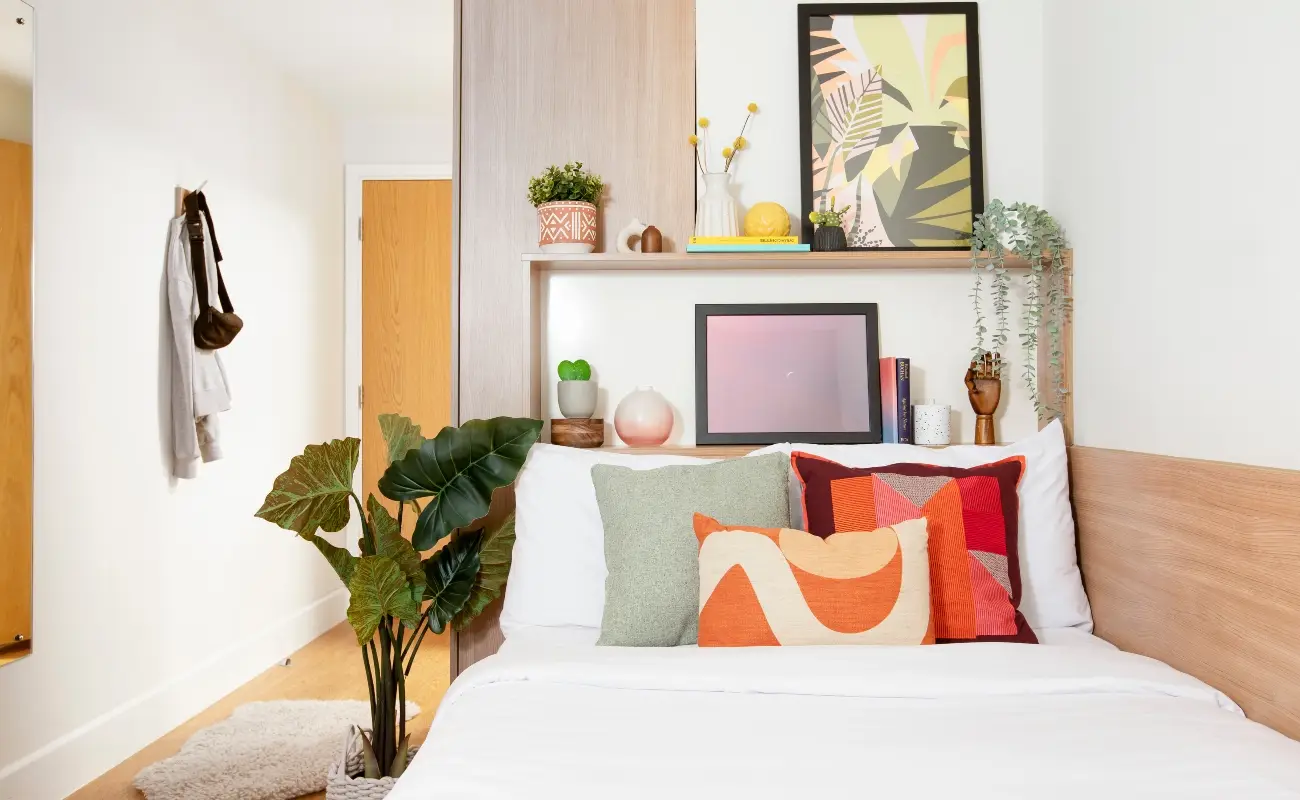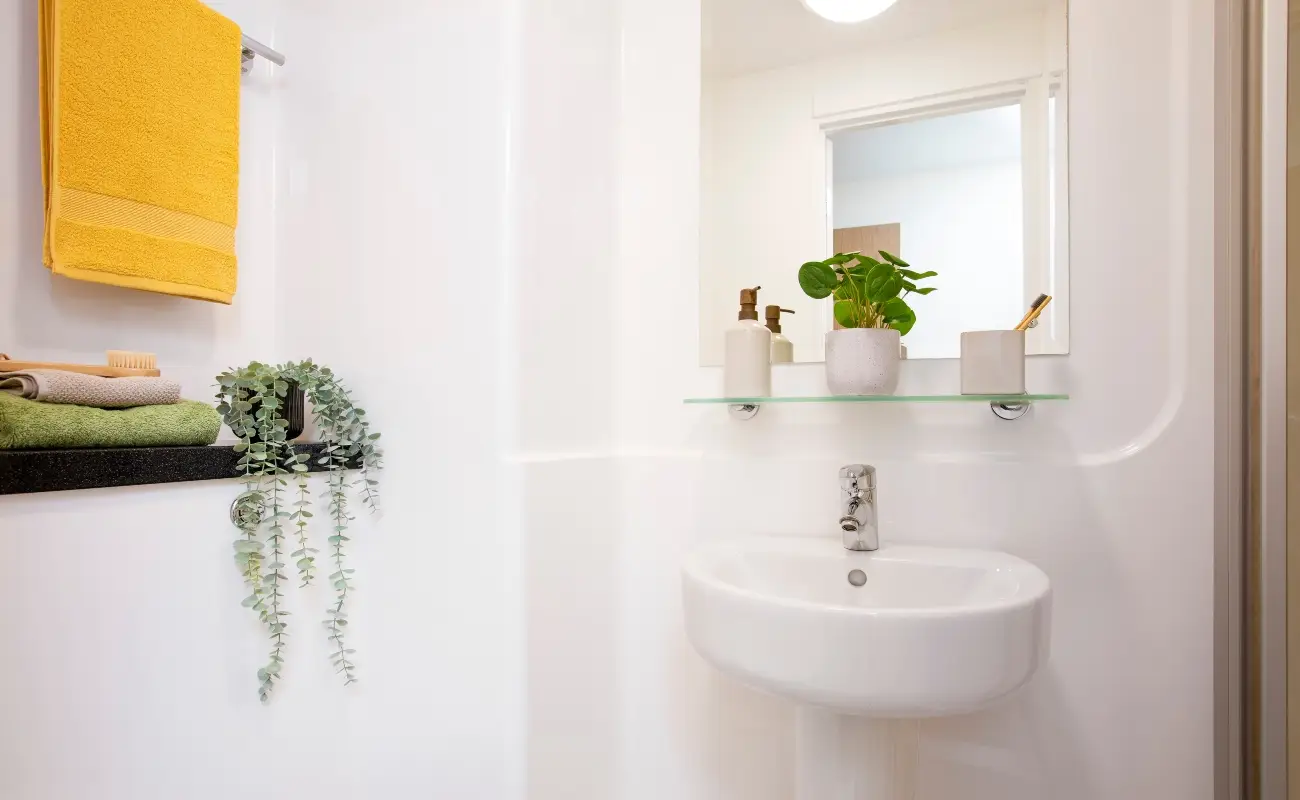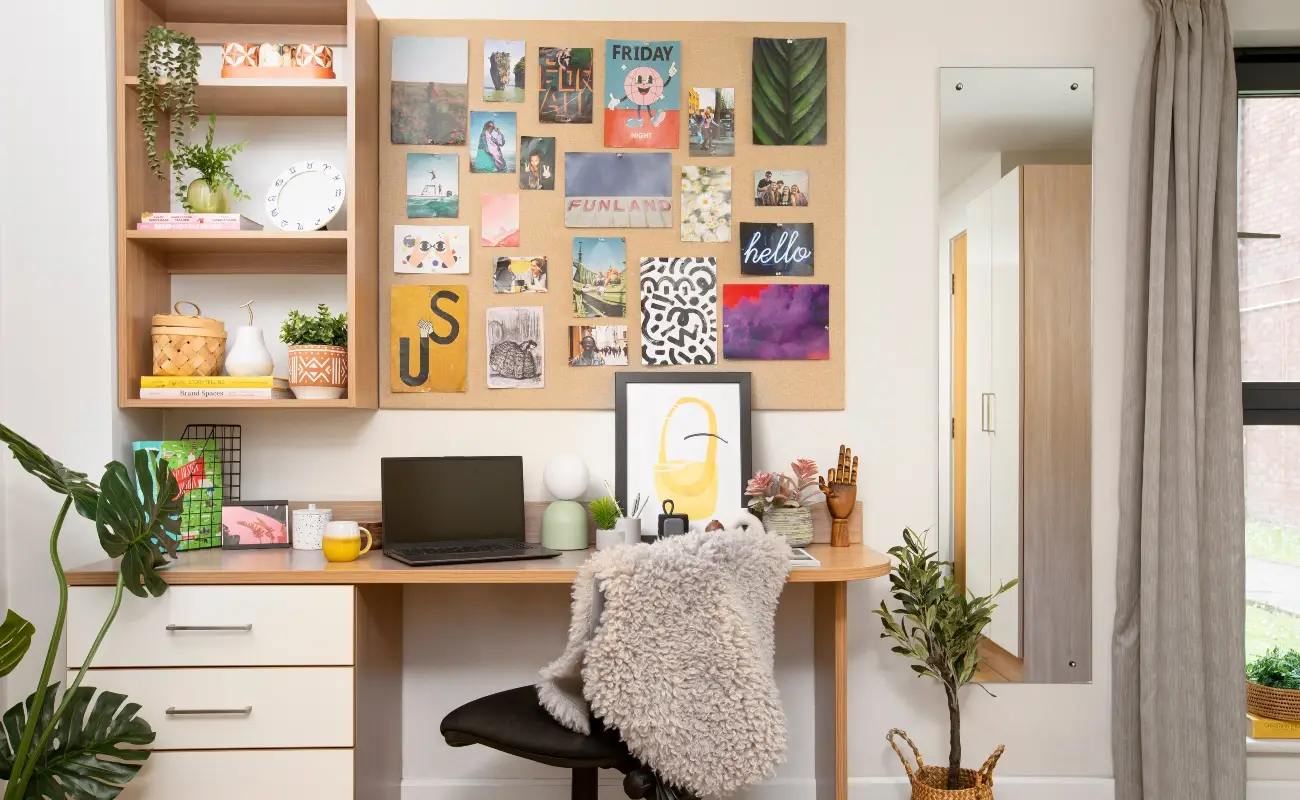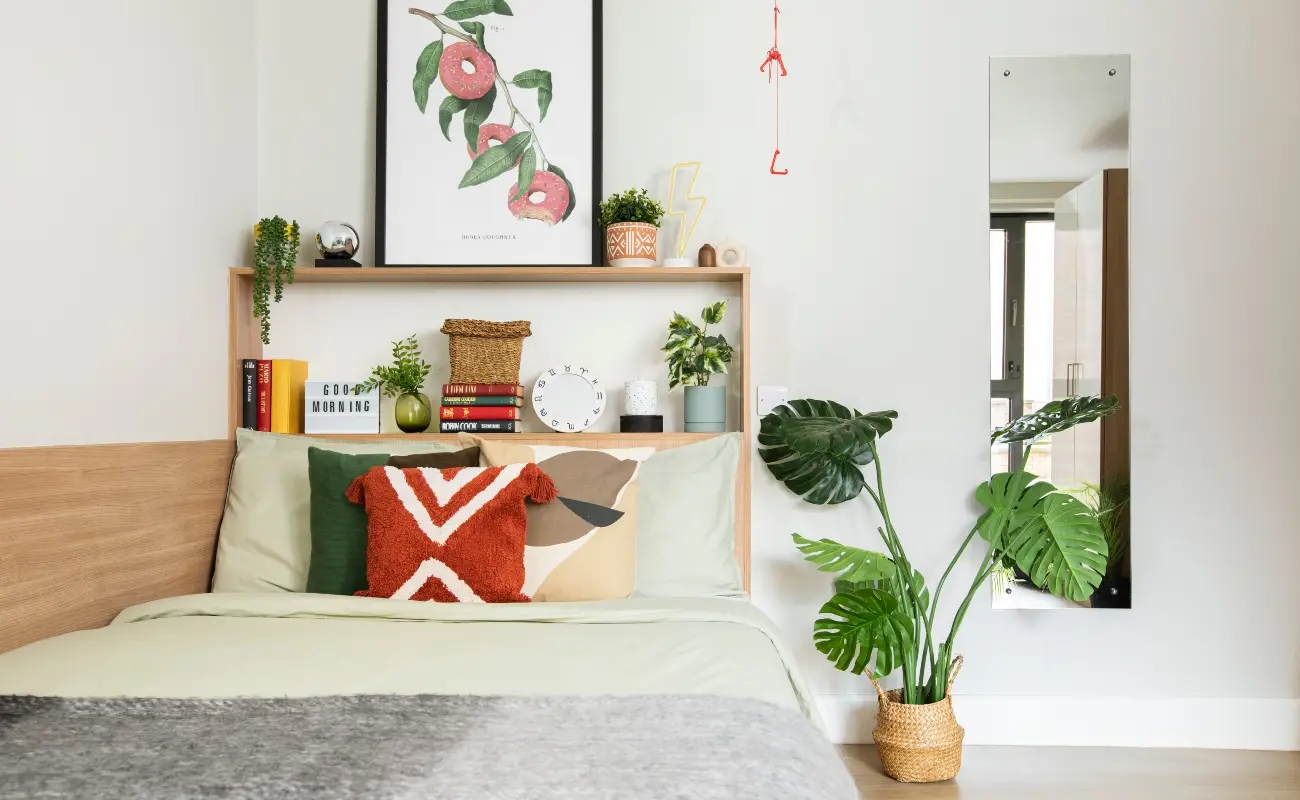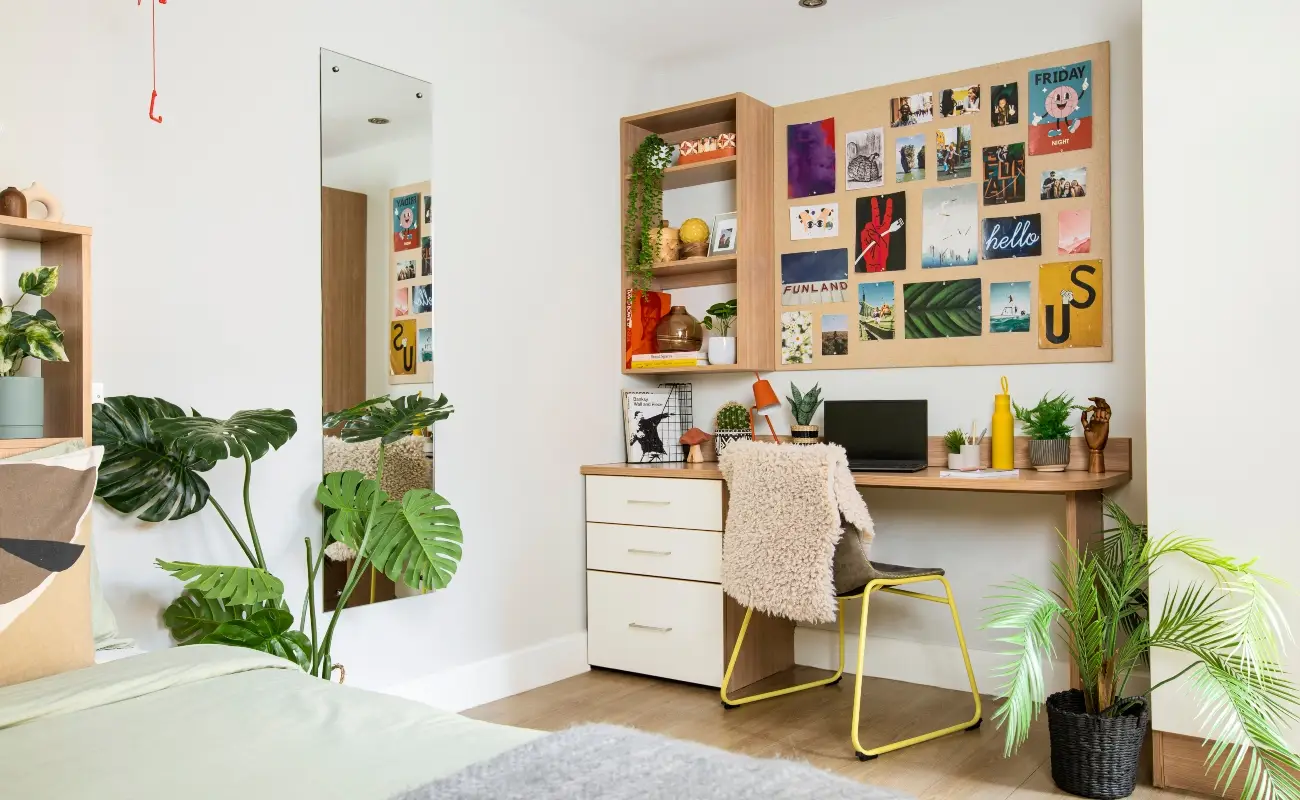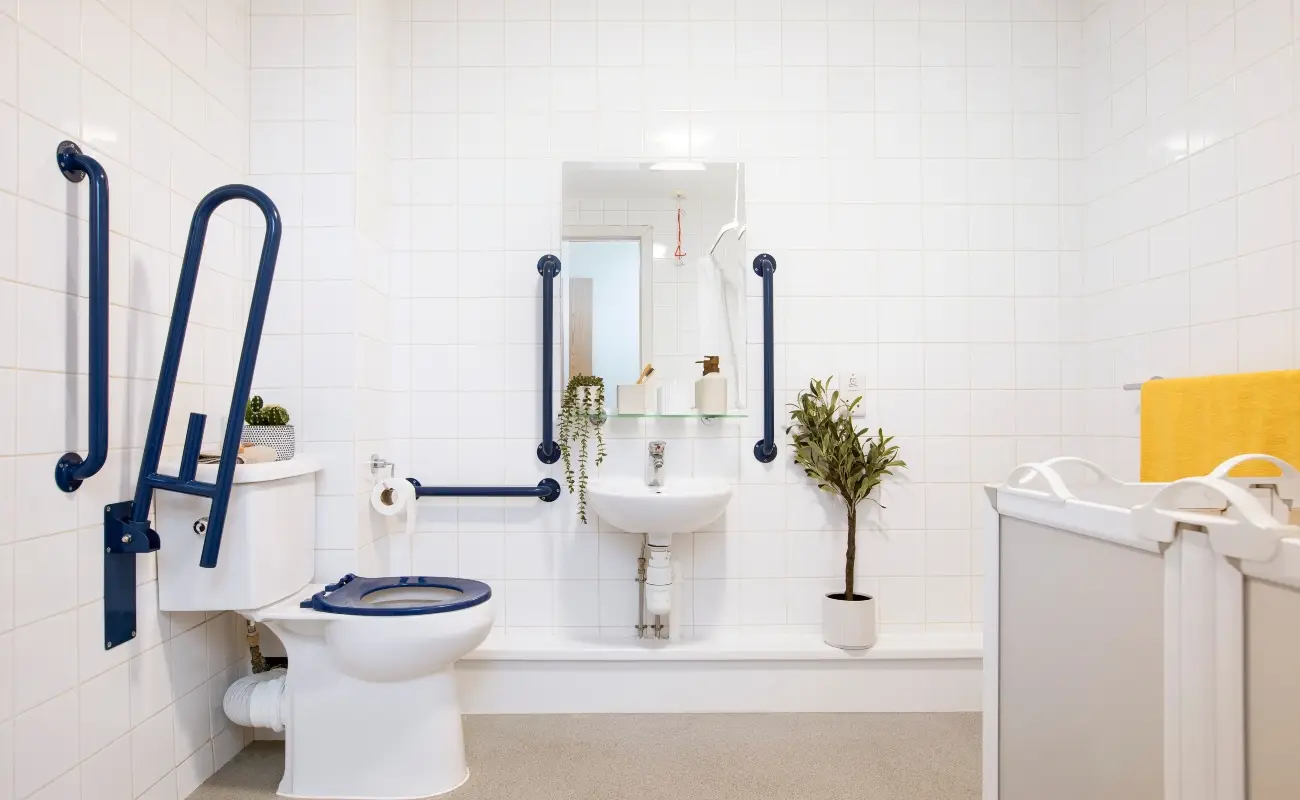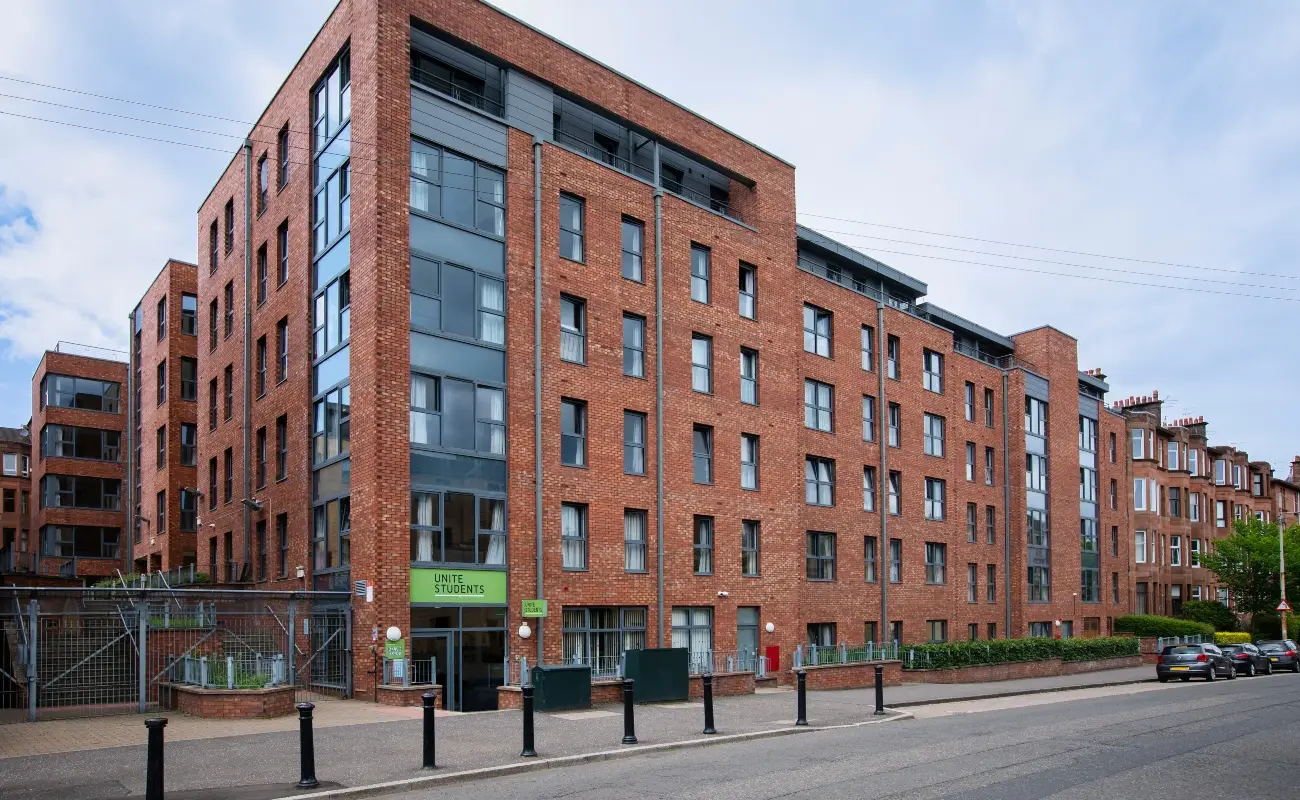 Welcome to
Kelvin Court
Glasgow
The University of Glasgow is a 15-minute walk via Kelvingrove Park, and we're minutes from buzzing Byres Road. We run events in our courtyard, plus there's ping pong table and common room inside.
30 Yorkhill Street, G3 8RY
Available rooms
Ensuite
Studio
Accessible
t
Book with confidence
H
Book with confidence
We're the UK's largest student accommodation provider and 70,000 students choose to live with us every year.
FREE Cancellation
We know your plans may change, so all bookings come with a seven day cooling off period. Also, if you don't get a visa or expected grades after that date, you can cancel your booking for free. T&Cs apply.
Safe and secure
Your safety and security is our priority – with staff on-site ready to assist, CCTV, a 24 hour call centre, and support via our MyUnite app.
All bills included
High-speed Wi-Fi, contents insurance, electricity, heating & water – all in your rent payment. And with a fixed rent for your whole stay, you don't have to worry about rising energy costs or changing your budget.
Search filters
Filters

H

Type of room

H

Length of stay

H

all filters

H
Clear

0

filters
Sort:
Price - low to high
H
Sorry there seems to be an issue showing available rooms at the moment. Please try again in a few moments
Explore this property in 360
Take a look around this property's layout, rooms and features by checking out the interactive 360 tour.
Looking for a short stay at Kelvin Court ?
Short stays are available at any of our properties if you're a student. Search dates to book a short stay. Available dates and rooms may vary based on your selection.
Property features
Looking for a sociable home in a great West End location? Kelvin Court is minutes from buzzing Byres Road and Argyle Street, and the University of Glasgow is a 15-minute walk around Kelvingrove Park.
Kelvin Court is made up of seven accommodation blocks, all arranged around a courtyard garden. More than 470 students live here each year. Choose an en-suite room if you'd like to share your kitchen and lounge with some of them, or a studio if you'd rather live alone.
You'll often find events happening in the courtyard, when the weather's nice. But the sofas and ping pong table in your common room are a great excuse for spending some time with others even if it's raining. There's also a separate study area here when you need to focus on uni work.
The West End is famous for its cool bakeries, cafes, independent shops, and eateries. But there's a lot of culture, history, and green space here too - with some truly world-class museums, galleries, and parks on your doorstep.