4 One-pot meals that will keep you going through the colder months
If washing-up isn't your thing and you're not that big on cooking, try making these easy one-pot meals to keep your belly happy and your time free.
The perfect answer to a hearty winter meal, one-pot dinners are not only delicious, but ideal for those days when you're stacked with revision and need to throw something together (that isn't just a pre-packed sandwich from Tesco's). And you can even batch-cook them, cutting down on that pesky washing-up for days at a time. Win-win, right?
1) Tomato and cheese pasta bake
If you've never had a pasta bake before, now is the time to try it. Probably one of the easiest (and tastiest) to make on this list, you'll need just four ingredients to get started.
Don't be scared to mix this up and add your own twist, though. It's hard to go wrong. For example, why not swap the jar of pasta sauce out for a tin of chopped tomatoes, some oregano and salt and pepper?
Ingredients
250g pasta
100g cheese (cheddar or mozzarella are best for melting)
1 jar of pasta sauce
Herbs
Method
Preheat the oven to 200C (180C for fan-assisted ovens).
Pour the pasta into an ovenproof dish and cover with pasta sauce.*
Grate cheese and sprinkle it over the top of the pasta until fully-covered. Top with herbs.
Bake for 30 minutes until the cheese is golden brown.
Remove from the oven and serve.
*Be wary that the pasta can remain quite dry and chewy if not fully-covered with sauce. To avoid this, boil the pasta before putting into the oven-proof dish.
2) Mushroom risotto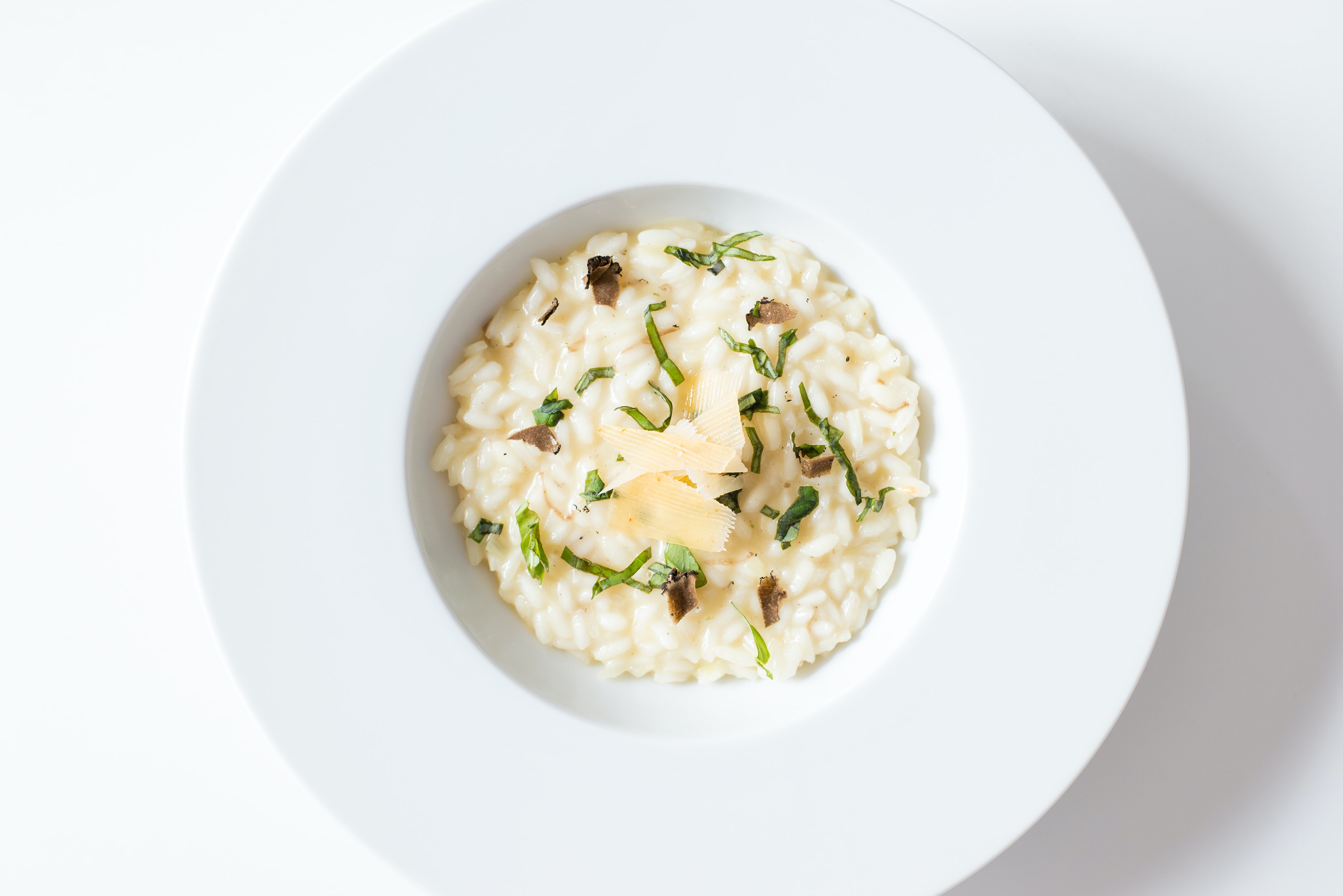 If you've got time to do some prepping, this creamy mushroom risotto is simple but tasty, and even yummier when eaten cold the next day.
Ingredients
50g butter
1 white onion
250g mushrooms
300g risotto rice
1 vegetable stock cube
50g parmesan cheese
Parsley
Method
Start by chopping the onion and mushrooms.
Melt the butter in a pan and lightly fry the onion until soft. Add the chopped mushrooms and cook for three minutes.
As the mix softens, add the risotto rice.
Boil 1 litre of water and mix in the stock cube. Add a small amount to the pan, then continue to add as the rice absorbs the mix.
Once all of the water is absorbed and the rice is nearly cooked, throw in some parsley for flavour.
Cook for three more minutes, then pour into a bowl. Top with grated parmesan and serve.
3) Mexican chilli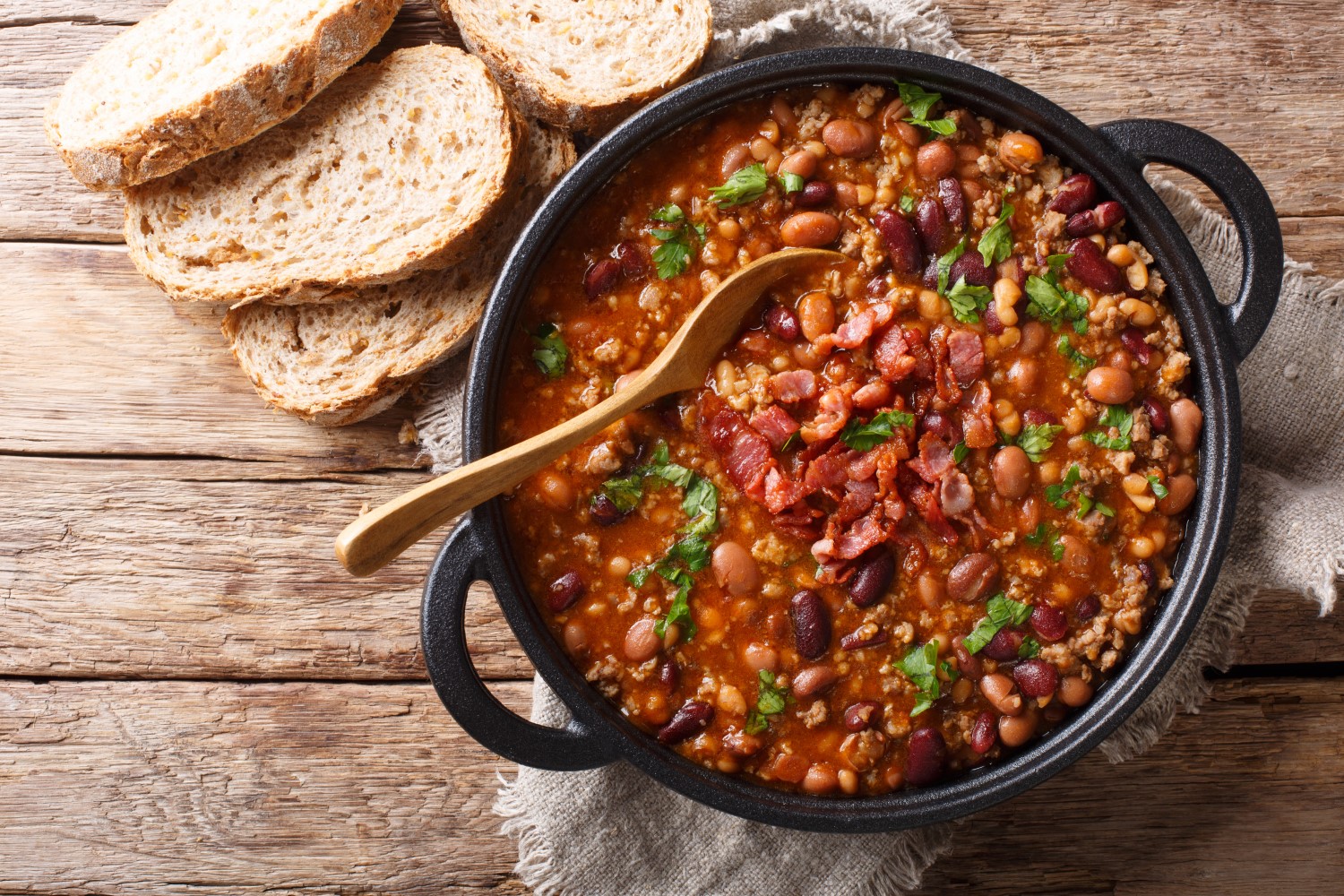 Mexican chilli is incredibly versatile, because, once made, you can have it with almost anything. From adding it to rice and pasta to rolling it up in a wrap or using it as a tasty nacho topping, make yourself a big pot that will keep you going all week. Add minced beef if you don't need it to be vegetarian-friendly.
Ingredients
400g chopped tomatoes
235g mixed beans (drained)
1 onion
3 tbsp tomato paste
1 tsp chipotle paste (or add according to heat preference)
1 vegetable stock cube
1sp crushed garlic
1 tsp chilli flakes
1 lime
50g yogurt
Method
Chop the onion and lightly fry in a large pan. Once softened, add the garlic and chilli flakes and cook for two minutes.
Add tomato paste and chipotle paste and cook for a further minute.
Pour in chopped tomatoes and mixed beans. Mix stock cube with 150ml boiled water and pour into the pan. Leave to simmer for 15 minutes.
Cut the lime in half, squeeze the juice into the yogurt and mix well.
Take the pan off the hob, place the chilli in a bowl and top with the lime yogurt. Serve.
4) Cheesy chicken bake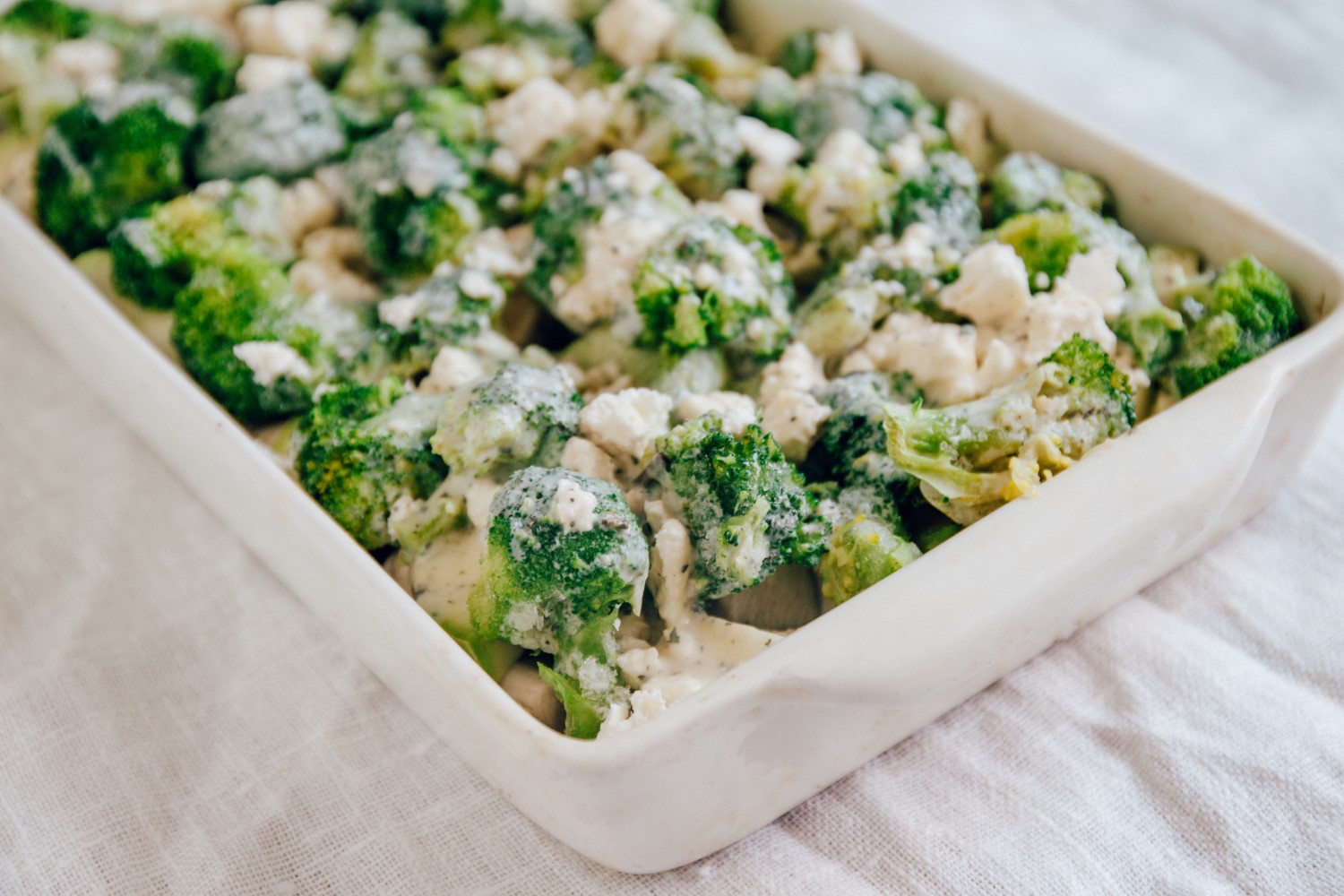 If you're all about creamy chicken, this recipe could be exactly what you're looking for. It's even got those healthy greens, so you don't even need to feel guilty about it.
Ingredients
450g chicken breasts
240ml double cream
400g broccoli
100g cheese
1½ chopped onion
2 tsp crushed garlic
1 stock cube
4 tbsp breadcrumbs
1 tbsp vegetable oil
Method
Heat oil in a large ovenproof pan over a medium-high heat, then fry the chopped onion until softened.
Add the garlic and cook for a further minute. Dice the chicken and add to the pan. Cook for six minutes.
Mix the stock cube with 400ml of boiling water. Pour half into the pan with the double cream and bring to simmer for 15 minutes.
Chop the broccoli and add to the pan. Top with cheese and cook until the broccoli is tender (8-10 minutes).
Take the pan off the hob and top it with bread crumbs. Place it under a pre-heated grill (around 200C) and bake until golden and crispy.
Carefully remove from the oven and serve.
Enjoyed this article? Give it a like
When not stringing words together, can usually be found on the local beach with her cocker spaniel pup, Huey.