5 Easy veggie recipes to make this National Vegetarian Week
There's (still) a common misconception that vegetarians survive only on greens. But, as a lifelong vegetarian, I can tell you this is just not true.
Believe it or not, I have endless meal options, many of them cheap and easy to make, and I don't ever get tired of being a non-carnivore.
So here are my favourite meals to start you on your veggie journey during National Vegetarian Week.
How to make your base tomato-onion sauce
To begin with, always have some tomato-onion sauce ready. It is very easy to make. The measurements are half an onion to one salad tomato. All you need to do is heat three tbsp of oil in a pan, add cumin seeds, and sauté half a sliced onion and one chopped salad tomato. Add salt to your taste and mix well. Add a little water and cook until slightly thickened.
This sauce goes best with spaghetti, rajma-chawal, chole-rice, and masala rice.
Monday: Quick and easy spaghetti
For the first day of our vegetarian week, let's prepare some delicious spaghetti. Because come on, on a long and tiring Monday, everybody needs a tasty but easy meal.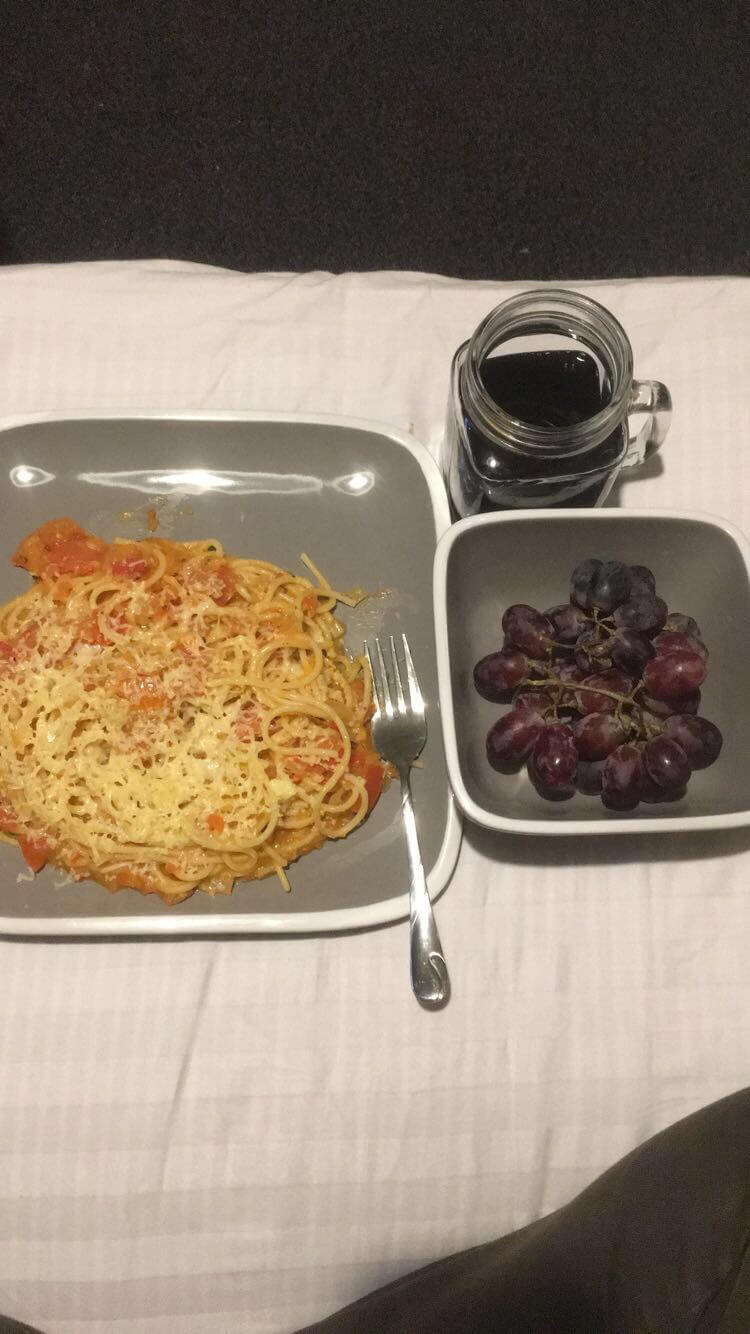 Add a little salt, and a few drops of oil to a pan of boiling water, and cook your spaghetti. In a separate pan, heat 2/3 tbsp of olive oil, then add mixed herbs and 3/4 of your onion-tomato sauce. Let it simmer. Add 3 tbsp of red chilli sauce. Add approximately one whole tbsp of cheese and let it melt into the sauce. Once the sauce is ready, add your spaghetti and toss it at medium heat. Add some spinach leaves. Plate up, and grate some cheese over the top.
My favourite drink is some chilled coca-cola to go with it and some seedless grapes.
Tuesday: Masala bread (and a strawberry milkshake)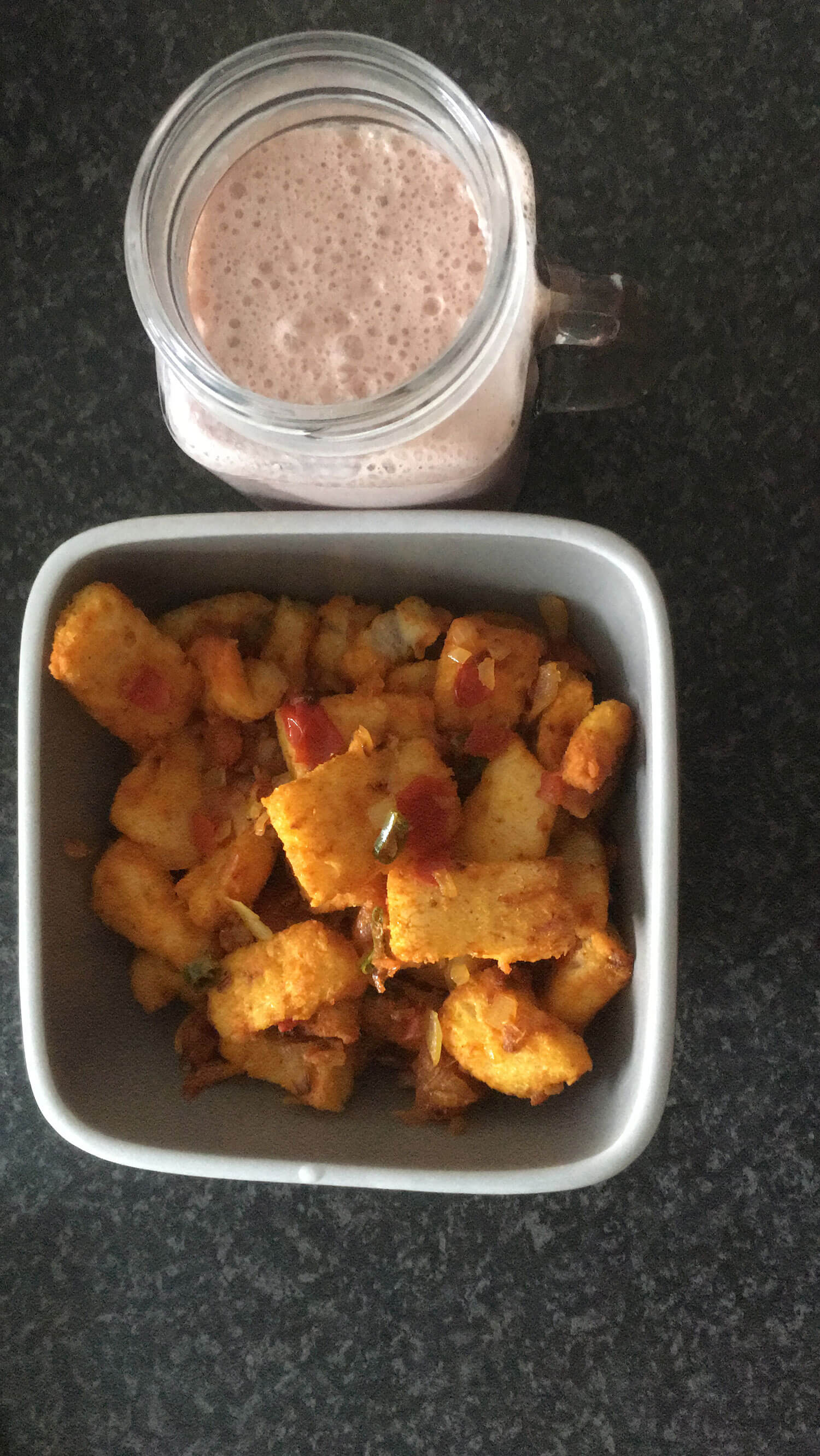 Take six to seven slices of medium white bread. Cut the edges off and cut each slice into six small squares. Roughly chop an onion, a tomato, and a green chilli. In a pan, heat 2-3 tbsp of vegetable oil, add the chilli, the onion, and the tomato, and sauté. Add one teaspoon each of ginger garlic paste, red chilli powder, turmeric powder, and ketchup. Mix everything well. Add salt to your taste and add the chopped bread. Stir well and you are ready to serve. You can also grate some cheese on the hot spicy bread. Fancy some mushrooms? Saute them with the onion at the start.
The strawberry-chocolate milkshake is very easy to make as well. In your blender, add roughly chopped strawberries and your favourite chocolate, four teaspoons of sugar, and half a cup of whole milk. Blend until smooth and you are ready to go!
Wednesday: Aloo paratha with yoghurt
And you have already survived without meat. So this calls for a little bit of heavy and energising meal. It's ALOO PARATHA! Why go to an Indian restaurant and spend £5 on just one paratha when you can cook them yourself?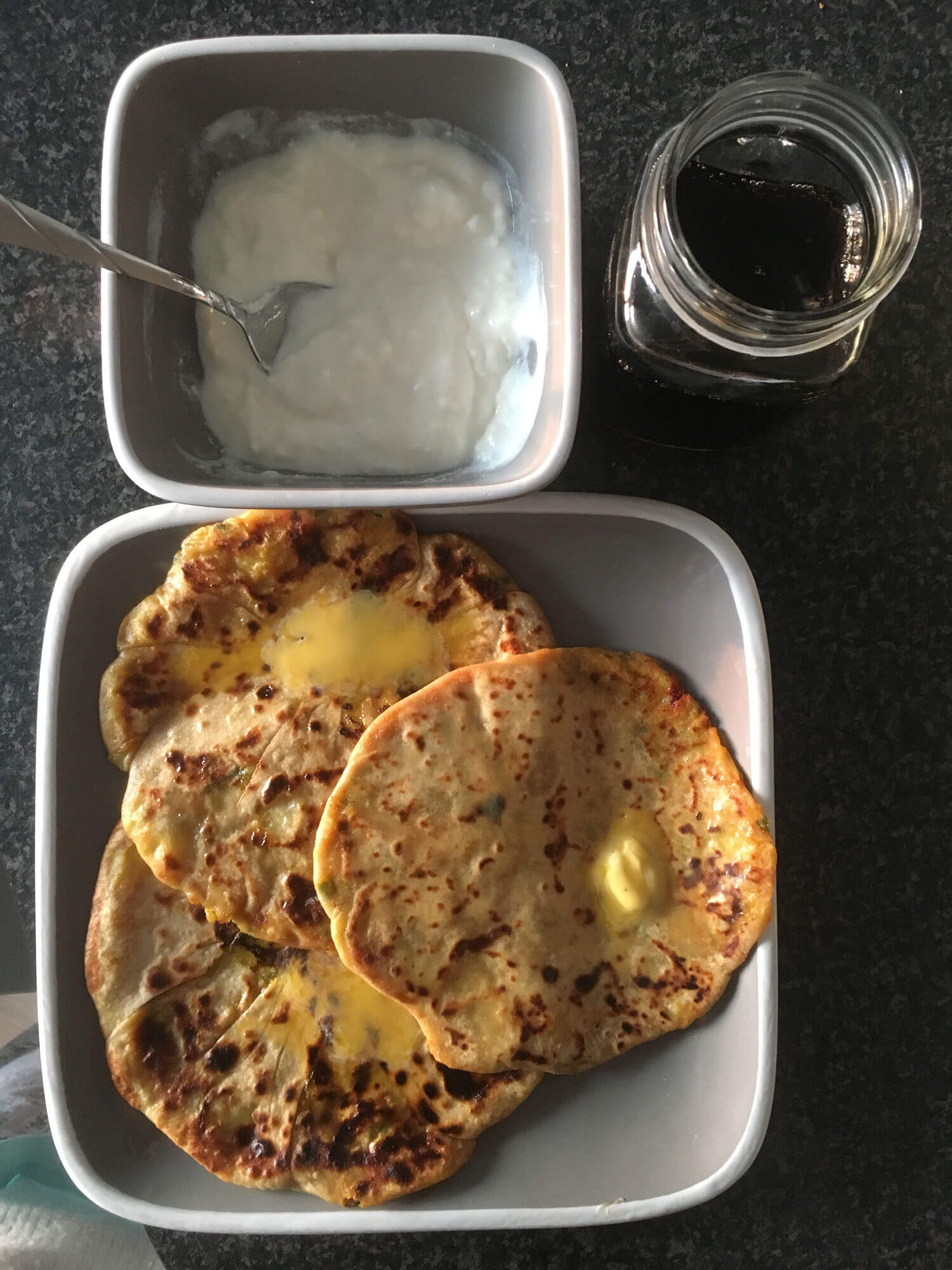 Boil 6/7 baby potatoes. While the potatoes are cooking, prepare the dough. Take two to three cups of wheat flour. Add one teaspoon of salt and one teaspoon of vegetable oil, and mix well. Use half a glass of water and knead until soft. Mixing might feel a little gross, but it will be worth it - trust me! Once the dough is kneaded, rub a little oil on it and keep it to one side.
Drain the cooked potatoes. Put them in cold water so you can peel the skin off. Mash the peeled potatoes, then add chopped green chillies, red chilli powder, turmeric powder, coriander powder, salt, and a pinch of garam masala. Mix everything with a spatula.
Next step is to start making the parathas. Take the dough in your hand and roll it well. Take one portion of the dough, and make it round and flat. Add one portion of the stuffing to it and close it up like a dim-sum. Roll it in wheat flour. Roll the paratha so it's flat and fry in a pan until brown. Add butter on the hot parathas and serve with some plain yogurt.
Trust me, you are going to get such a sound sleep after this meal.
Thursday: Chickpeas and rice (with homemade lemonade)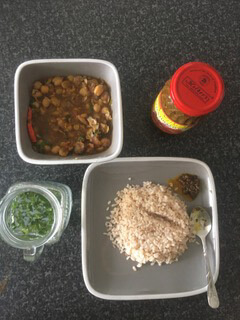 Heat a tin of chickpeas in a pan over a medium heat. While the chickpeas are cooking, wash half a cup of brown rice thoroughly and soak it in warm water for a few minutes. Then bring a pan of water to the boil and cook your rice. Once the chickpeas are cooked, put them in a bowl and keep them to one side.
While the rice is cooking, add 2/3 tbsp of oil, cumin seeds, and three whole red chillies to a separate pan. Once the chillies start cracking, add some of your onion-tomato sauce. Mix well. Add salt, red chilli powder, turmeric powder, coriander powder, and mix again. Add the drained chickpeas and stir. Lastly, add half a cup of boiled water, close the lid and let it cook for a few minutes.
Fancy some fresh lemonade? Let me give you my secret recipe. Squeeze the juice of half a lemon into a glass, add a pinch of salt and 2/3 tbsp of sugar. Mix it really well and add chilled water.
Once everything is ready, serve yourself, eat healthy, and sleep peacefully.
Friday: It's Rajma Chawal day!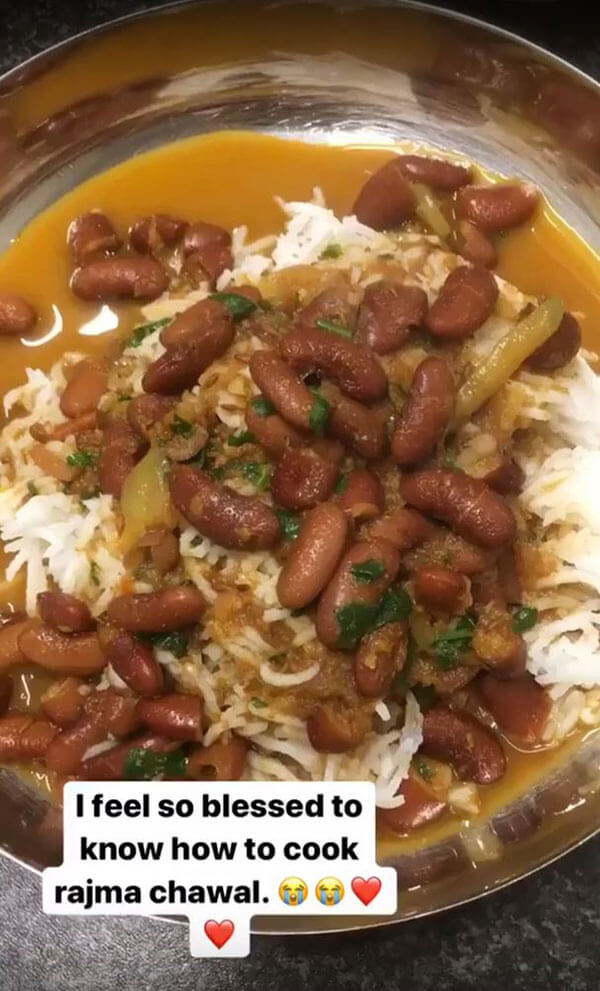 ‖
Remove text to hide quote
The recipe is very simple. Bring a tin of kidney beans to the boil. Add some of your tomato-onion sauce, some red chilli powder and coriander powder. Put a lid on the pan and let it cook for another three to four minutes. Boil some basmati rice and, when that's ready, you're ready to eat.
And you are officially a vegetarian now.
‖
Remove text to hide quote
Enjoyed this article? Give it a like
I am a bubbly person with an unlimited bunch of smiles and giggles. I love to read Shakespeare, pen down the unspoken words, paint my emotions and lastly, cook at oddly hours. On gloomy days I prefer loud music and a cup of coffee and on weekends I enjoy cozy lights and sweat-pants. My ideal philosophy of life is 'Keep it Simple'.