6 Delicious meals that are perfect for sharing with others
Cooking and eating with friends saves you money, time and stress. Better yet, it also brings you all together and gives you the chance to hang out over food.
To help you enjoy more of these special moments, we've pulled together a list of six delicious recipes (including vegan options) that are great for sharing with your friends and flatmates.
Pizza. Surely this is the ultimate student meal? It's great for lunch, dinner, or even for breakfast the next day, and it's such a good choice to share with your friends. While ordering a pizza from Deliveroo is nice and easy, why not try making your own? It's not too hard and is great fun to do as a group.
Have a couple of people on dough-making duties and then choose your toppings. Share slices around to see who's made the best combination of flavours, or you could even go half and half with someone and have different toppings on each side.
Click here for the full list of ingredients and instructions.
Vegetable Thai green curry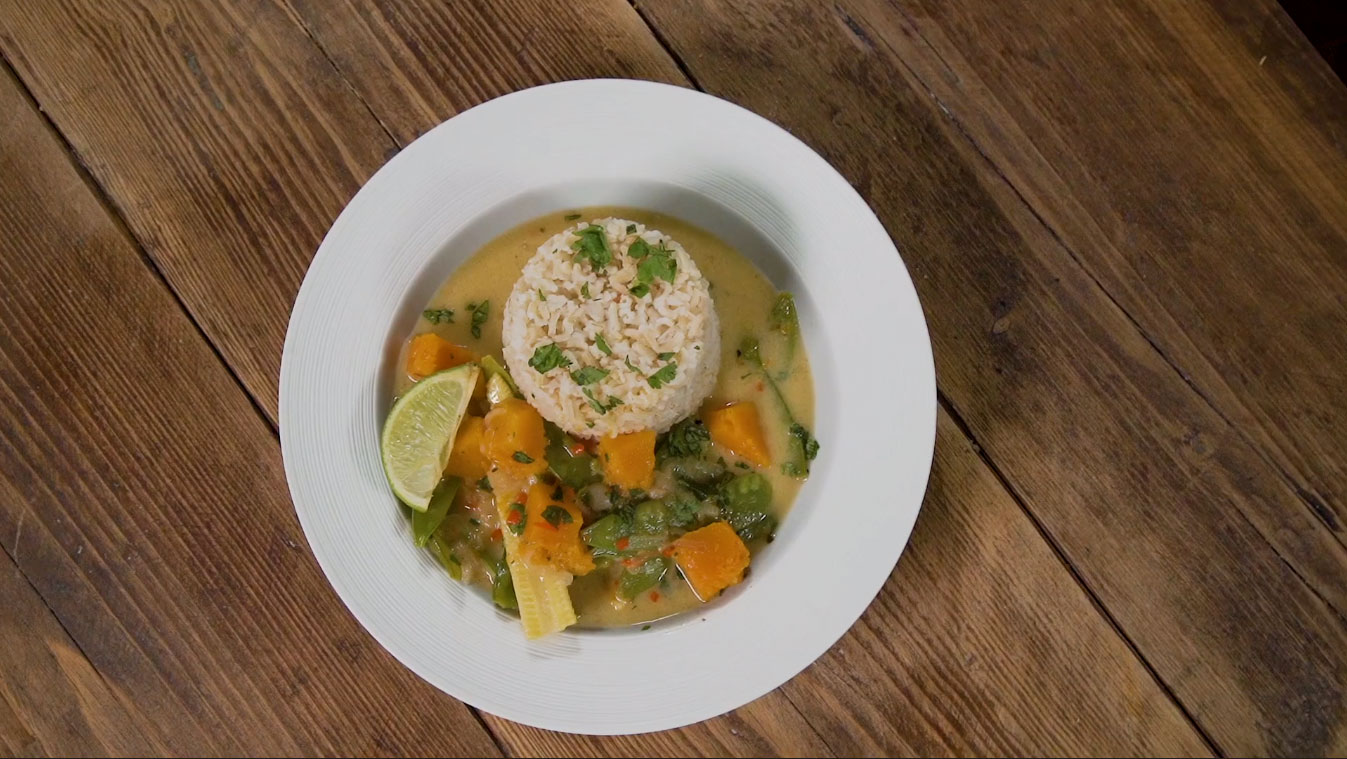 Thai food is amazing. It's fragrant, filling and delicious, and you can make your own feast in no time at all. This particular recipe is packed full of veg, can be cooked entirely in one pan and is sure to be a crowd pleaser. 
Make a big batch, share it with your friends and then freeze the rest for another day. Serve it with brown rice for extra healthy bonus points, or add a side of prawn crackers if you're a fan of them.
Click here for the full list of ingredients and instructions
Chicken fajitas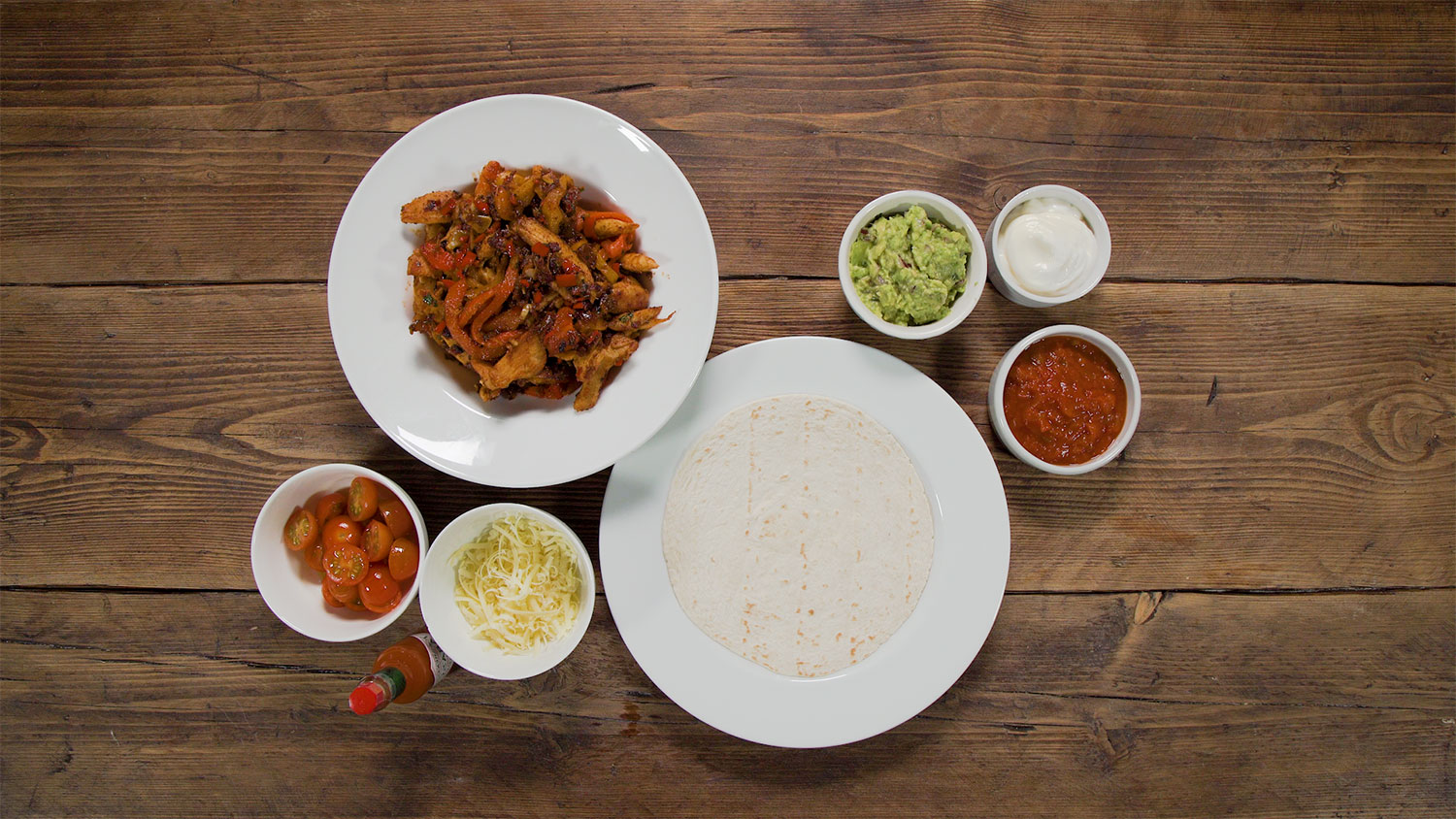 Add a splash of Mexico to your week with these super tasty fajitas. They're packed with flavour and don't require a huge amount of effort or equipment to make.
They're great for sharing because you can all build your own fajitas from the pan of chicken and veg, adding any extras you want. We like to have guacamole, sour cream, cheese and salsa on the side. They can be messy, but oh boy are they tasty.
Click here for the full list of ingredients and instructions.
Spinach, pumpkin/sweet potato and lentil dahl (vegan)
Healthy food doesn't have to taste bland. Take this vegan dahl, for example. It's bursting with flavour, is packed full of healthy ingredients and you don't have to be an expert to make it. And the good news is that it's a one-pot recipe, which means you won't have to do loads of washing up afterwards.
Ask your friends to bring or make other Indian dishes and turn the night into a banquet.
Click here for the full list of ingredients and instructions.
'Cheeze' pasta with broccoli and peas (vegan)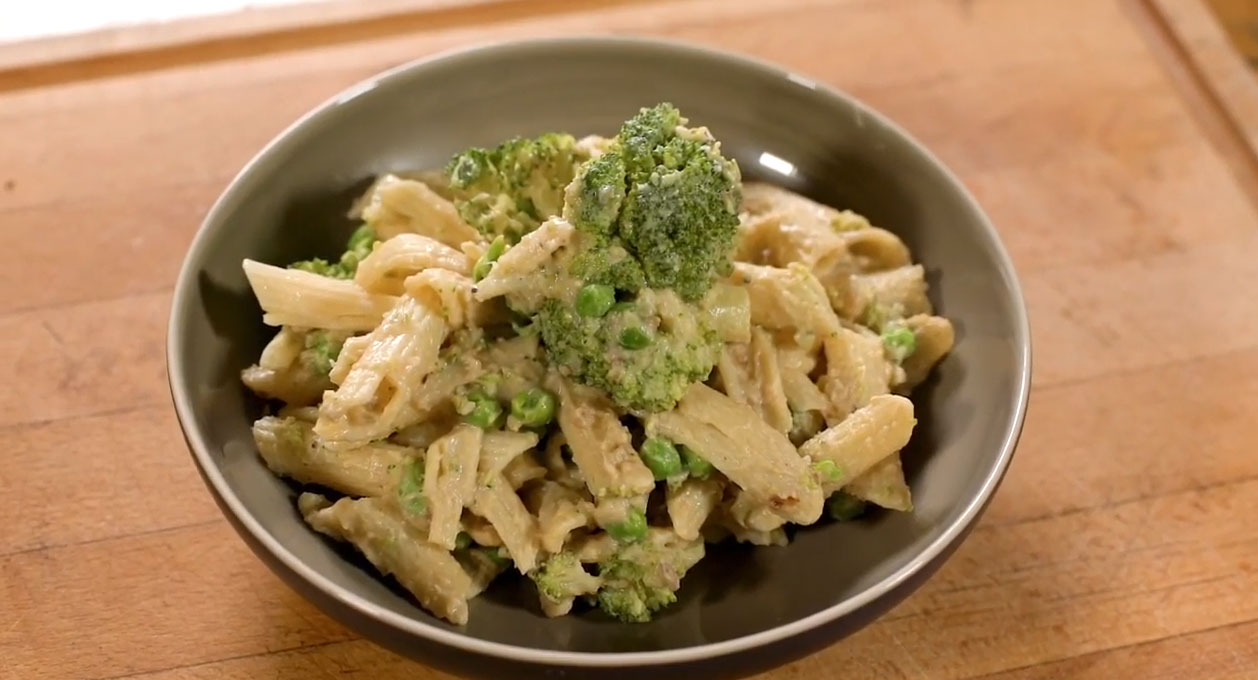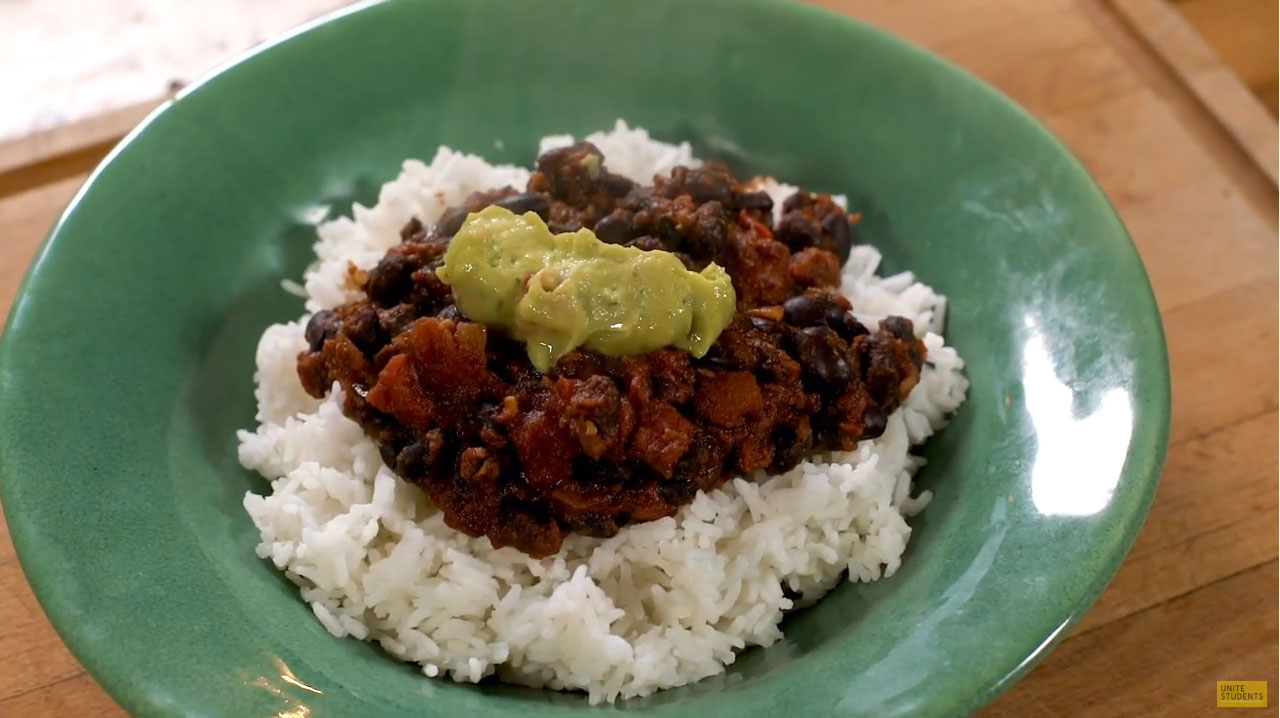 A good chilli is perfect for sharing. It's fairly straightforward to cook and you can easily double or triple the amount of ingredients to make a bigger portion that will cater for multiple people. Better yet, it's cheap to make and keeps well in the fridge of freezer, which makes it well suited to batch cooking.
Serve it to your friends with rice, nachos or wraps, add any extras you want, such as vegan cheese or guacamole, and enjoy the silence as everyone tucks in.
Click here and view the 'Budget Vegan' Instagram story for the full list of ingredients and instructions.
Enjoyed this article? Give it a like