How I eat well at uni for just £50 a month
Student loans are great when they first come in, but sooner or later that pot of gold starts to disappear and you need to be savvy with your money. Recently, I had to tighten my metaphorical belt somewhat and reduce my budget for each month.
There are plenty of guides out there on how to save money by minimising your food budget, but I've found the majority don't cater to vegetarian diets. So, with a little research and practise, I have reduced my essential food budget to just £50 a month. Yep, you heard that right - £50 a month!
There are many ways to reduce your food budget: avoiding brand names, bulk buying and freezing, to name a few.
I reduced my budget by bulk buying and making enough food to feed four people every time I cook. I then freeze the excess portions for a later date. Now, I'm going to take you through how I plan and get through the month with £50 for food.
Meal planning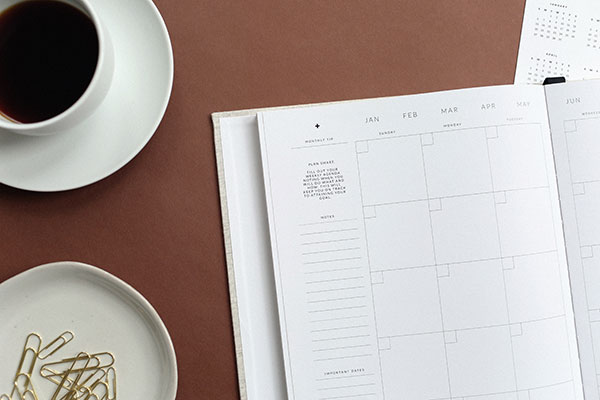 To manage on a small budget each month I have to plan my meals in advance. This means I can buy only what I need and don't get drawn into any impulse purchases. Here is a typical meal plan for me:
Monday: Apple and orange juice | Sandwich*, crisps and cucumber sticks | Ratatouille
Tuesday: Apple and orange juice | Sandwich*, crisps and cucumber sticks | Homemade soup**
Wednesday: Apple and orange juice | Sandwich*, crisps and cucumber sticks | Bean burger**
Thursday: Apple and orange juice | Sandwich*, crisps and cucumber sticks | Vegetarian chilli
Friday: Apple and orange juice | Sandwich*, crisps and cucumber sticks | Vegetarian stew
Saturday: Eggs and orange juice | Sandwich*, crisps and cucumber sticks | Bubble and squeak**
Sunday: Eggs and orange juice | Sandwich*, crisps, apple and cucumber sticks | Pizza/pasta/etc
*I usually have cheese sandwiches for lunch (with or without pickle, depending on what I feel like), but this can be exchanged for any type of sandwich.
**Soup and bubble and squeak can be made out of pretty much any kind of vegetables. I'll share my favourite combinations with you below.
Vegetarian soup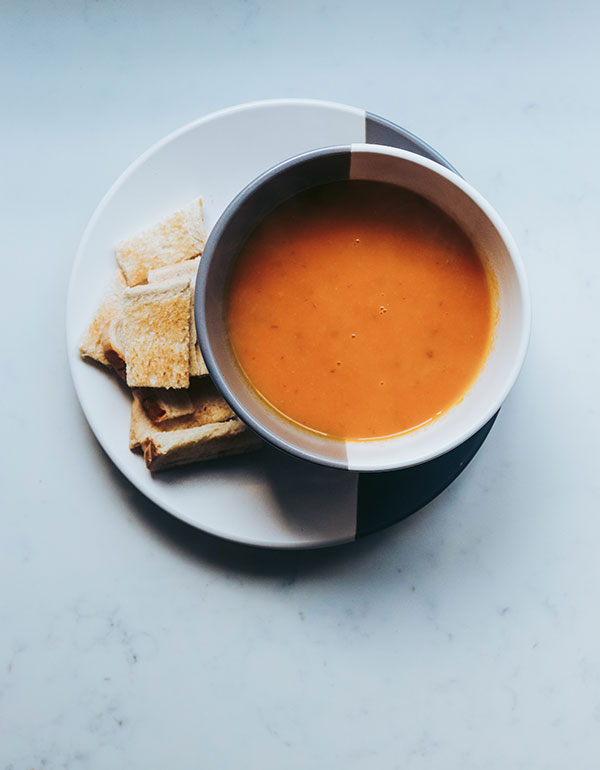 Ingredients:
3 carrots
1 tin of chickpeas
1 onion
4 garlic cloves
1 vegetable stock cube
1 tsp cumin
Method:
Wash and slice carrots. Place the carrots and chickpeas in a pot and cover with 1l of water. Bring to the boil and then crumble in the stock cube. Let boil for 15-20 minutes.
Slice onions and garlic and fry in a pan in a little oil, until the onion goes translucent and they begin to soften.
Drain the carrots and chickpeas (keep the stock water, do not throw it out).
Mix all the ingredients together and heat through for a few minutes.
Remove mixture from the heat and allow to cool.
Tip the mixture into a food processor or blender and pulse for around 10 seconds.
Separate into 4 portions and freeze.
When you want to eat a portion, simply allow it to thaw in the fridge for 24 hours and then heat through on a low heat for 5-10 minutes. You could also try adding a potato to the mix to make it more substantial. Simply dice and boil that with the carrots.
Bubble and squeak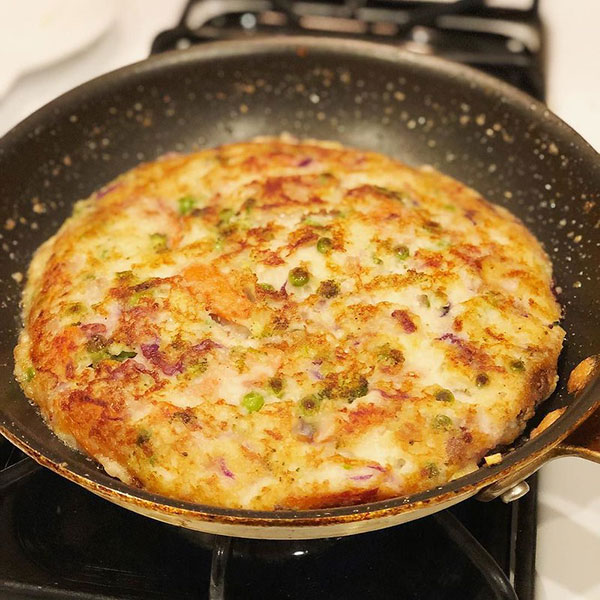 Ingredients
2 large potatoes
1 carrot
1 parsnip
1 onion
200g of peas
1 egg
1 tbsp flour
Method
Wash and dice the potato, carrot and parsnip. Cover with water and bring to the boil. Let them simmer for around 10 minutes, then add the peas and cook for another 5 minutes.
Thinly slice the onion and fry until soft.
Combine the potato, carrot, parsnip, peas and onion and mash together.
Beat the egg and stir through. Then add the flour (this step is optional, it just helps bind the mixture together).
Chill in the fridge for at least an hour.
Shape the mixture into patties, then freeze.
When you want to eat them, thaw in the fridge for 24 hours. Fry each patty for a few minutes on each side until golden brown.
I normally don't stick so rigidly to the plan on Sundays and allow myself to eat something not entirely homemade – such as oven pizza, pasta, etc. If I've saved enough money in the week, I'll treat myself to a takeaway sometimes too.
Every day on this plan includes all of my five-a-day (except for Sundays, but Mondays include seven, so it balances out).
What I buy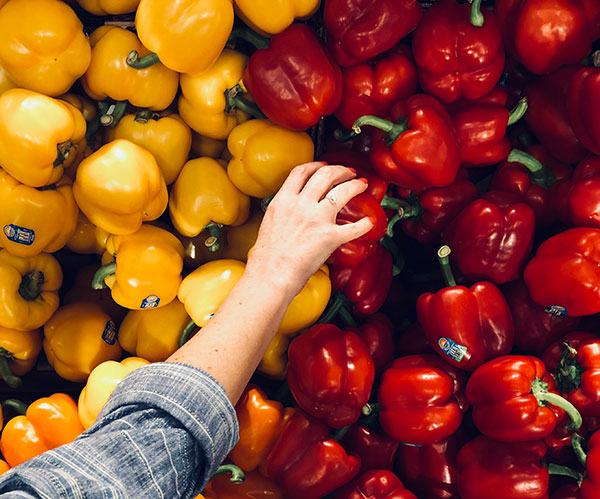 Here is a breakdown of everything I buy in a four-week period. All prices are based off of Tesco's prices at the time this article was written, and are subject to change.
Monthly: This is what I make dinners out of
1 parsnip - £0.15
1 peas - £0.30
Plain chocolate - £0.30
1 tin of butter beans - £0.55
1 chickpeas - £0.55
4 tins of chopped tomatoes - £2.00
1 tin of baked beans - £0.32
2 tins of kidney beans - £0.55
1 aubergine - £0.70
2 courgette - £0.80
6 carrots - £0.29
2 garlic - £0.32
7 onions - £0.70
2 peppers - £1.10
2 potatoes - £0.32
That works out at £8.95 per month, excluding any spices (although these are normally around £0.85 each) and carbohydrates, such as pasta and rice (bulk buying these is very cheap).
Weekly
6 apples - £2.10
1l of orange juice - £0.55
6 eggs - £0.84
400g of bread - £0.50 (as part of an 800g pack that should last at least two weeks if you freeze some of it)
2 pints of milk - £0.80
1 cucumber - £0.65
460g of cheddar - £2.30
1 pizza - £1.50
6 pack of crisps - £0.77
That works out at £10.01 per week. Times that by four, add £8.95 to it and you'll reach a grand total of £48.99 to last four weeks. That's approximately £12.25 a week! Of course, this budget is just basic and only covers your standard daily meals, but with all the money saved you can buy any extras or treats that you want.
If you're on the hunt for tasty, healthy recipes that are also cheap and affordable then I would recommend checking out Jack Monroe's website. She has loads of recipes online and in cookbooks, as well as tips and tricks for saving money on food.
Enjoyed this article? Give it a like