Cooking as a student: Where to find recipes, and two quick go-to meals
My interest in cooking started long before university. I cooked for my family regularly, tried different recipes, and experimented with altering ingredients. Starting uni, however, was somewhat more challenging.
Not only did I have to plan everything myself, but I also had to start cooking for just one person. Staying healthy within a tight budget was a challenge, which led me to the strategies of prepping sauces, buying frozen and canned vegetables, and always having go-to recipes that are quick, delicious and filling.
Let me share with you where I get my recipes from and which ones I love most right now.
Cookbooks: A great way to learn the basics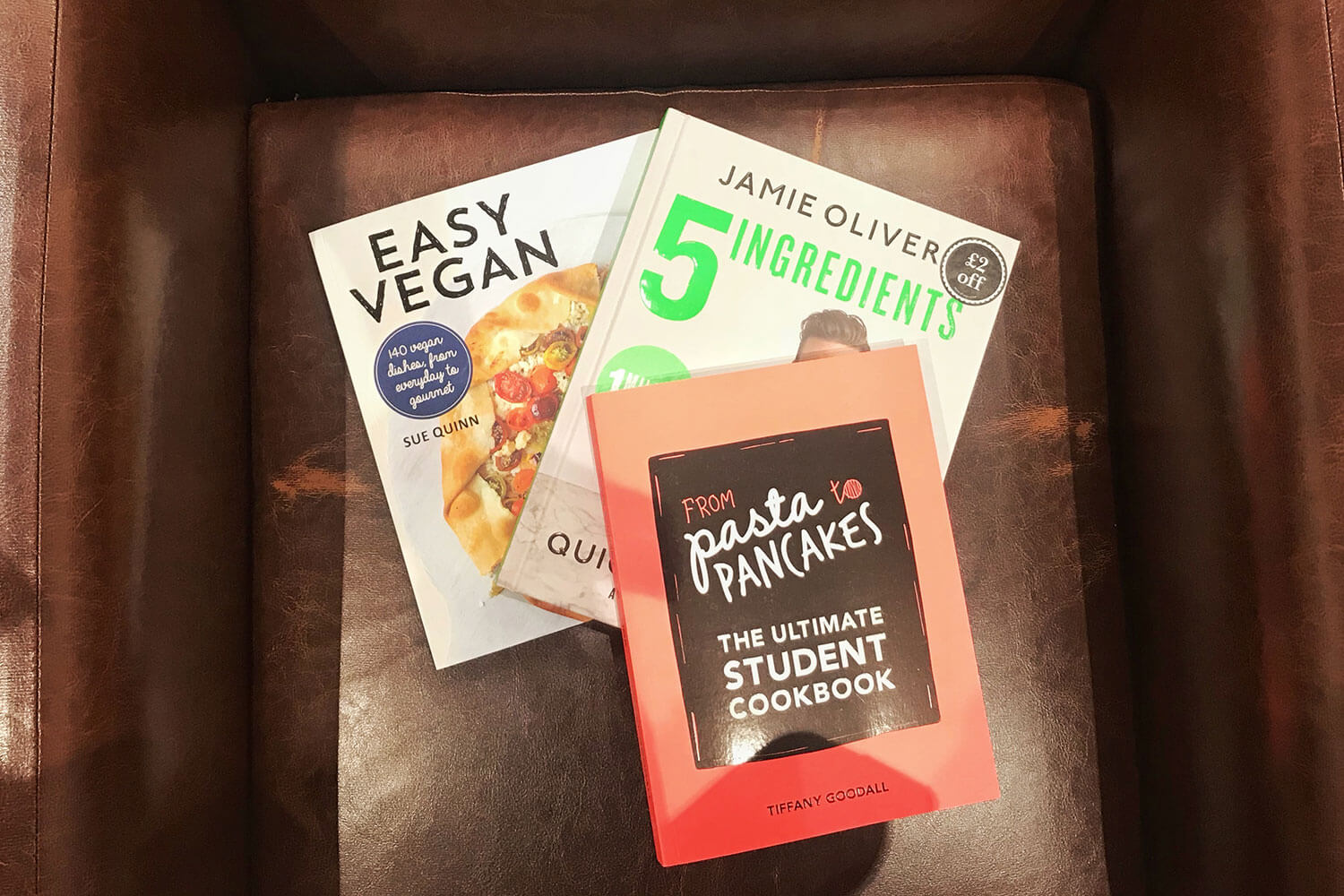 With the help of cookbooks, I started exploring recipes I hadn't tried yet and gathered ideas I could spice up from time to time. Each friend's flat I go to seems to have at least one recipe book created especially for students and, at first, I stepped away from those because I like to experiment quite a lot. But most of the ideas are quick, easy and affordable, while giving many different ideas for having fun when cooking with friends.
As I am passionate about cooking, a lot of my recipes I also gathered from other cookbooks, again with a lot of variety. But as these aren't always written for a student's budget, I alter them as I please, often switching ingredients for those I already have at home.
Pinterest and blogs: Great for gathering ideas
Another extremely handy source of recipes is the internet. Ideas are everywhere, from grocery store websites to YouTube and Instagram. But my personal favourite is Pinterest. Simply type in what you would like to cook and it gives so many varied and creative ideas.
Especially when having friends over where everybody has different demands, this can be a helpful tool to quickly find something that suits everyone. Throughout the years, I also found some blogs and websites that provide a great choice of recipes that fit my vegetarian diet perfectly, and even give me a chance to explore veganism. Whatever your preferences are, with the right tools and knowledge it is so easy to find nutritious, cheap, and delicious recipes online.
Go-to recipes: Experiment and find your own taste
When time is short, I love to go back to quick fixes that are either easy to make or can be frozen.
Besides quick pasta with tomato sauce or an omelette, my favourite meal to make when either having friends over or to have two portions for two days is risotto.
Spinach, courgette, and cheese risotto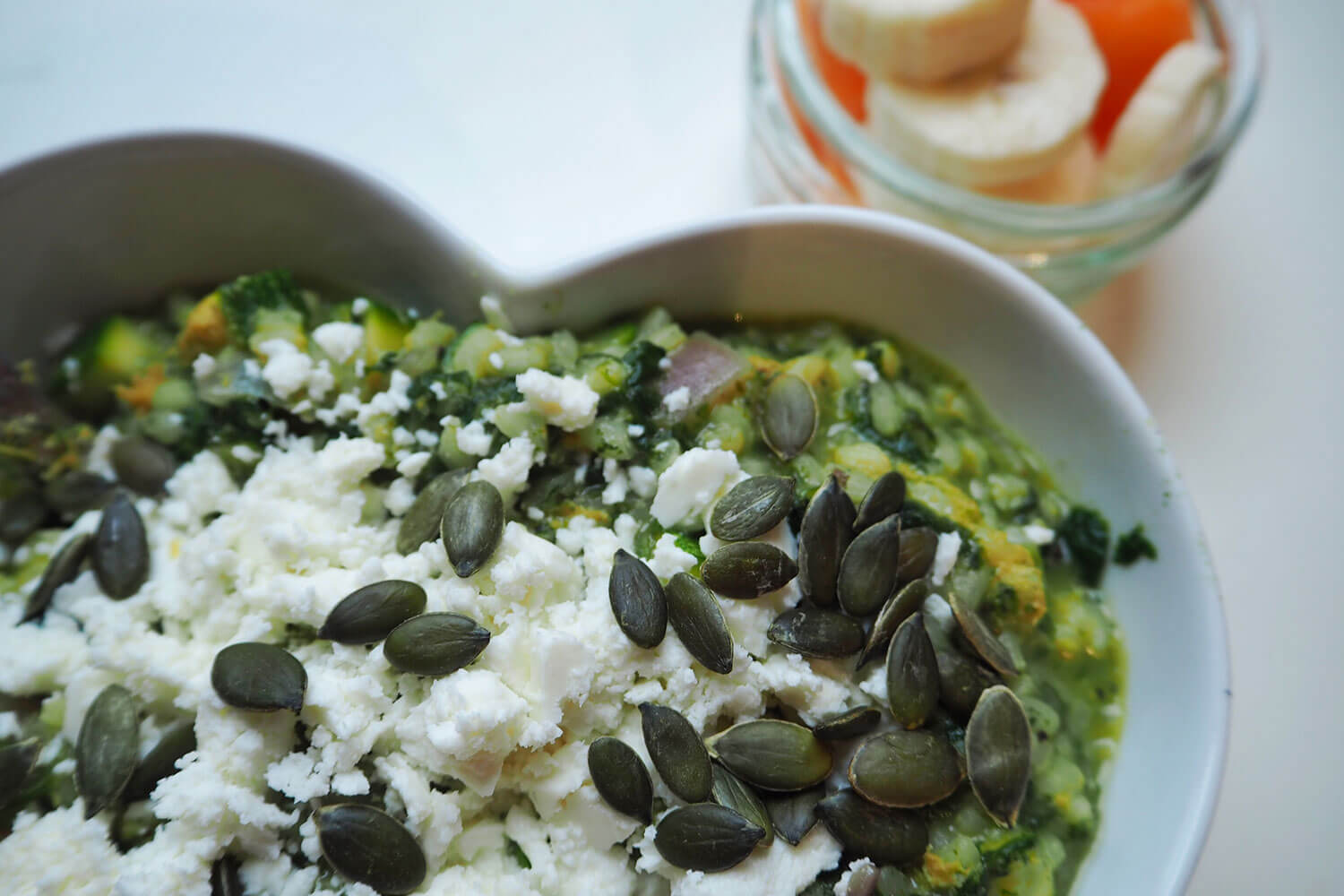 Easy to make, filling, and everything can go in there. Leftovers, your favourite veggies, chicken or cheese - you can have your risotto however you like it.
For two portions, you'll need:
1 tbsp oil
1 medium onion (red or white)
2-3 cloves of garlic
1 cup risotto rice
1 tsp vegetable bouillon dissolved in some water
hot water
What to do:
Heat the oil in a large pan, over medium to low heat
Add the onion and soften, then add the garlic
Add the rice and fry for about one minute
Add the water and vegetable bouillon a ladle-full at a time, while everything softens
Stir regularly to prevent from sticking
Once the rice is soft and creamy, a variation of ingredients can be added. For this one, I went for spinach, courgette, and cheese.
Thai-inspired sauce with peanut butter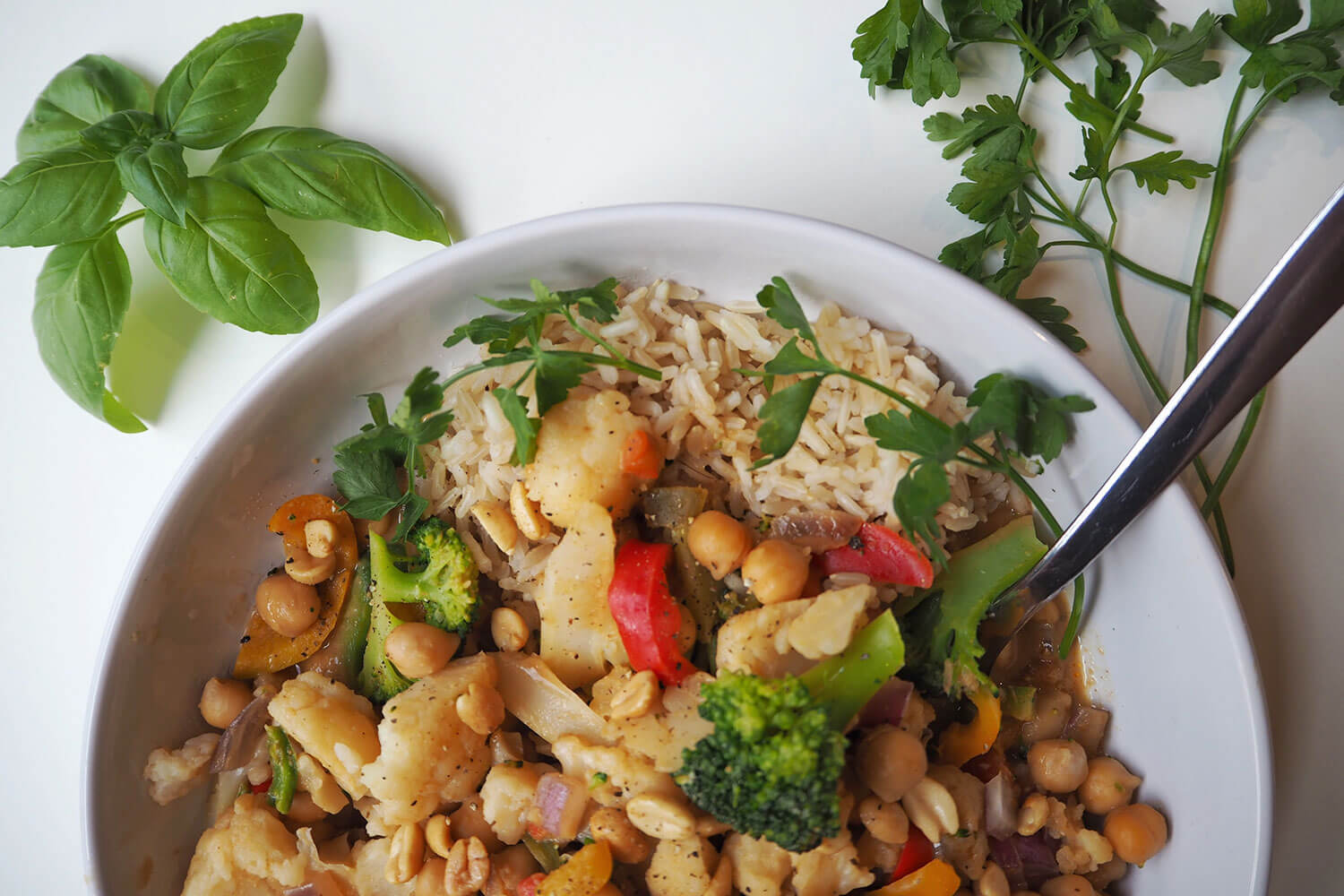 The second thing I like to prep is sauces. They can be used with pasta, rice or simply vegetables. They're easy to make and can be stored in the freezer for use whenever needed. My recent favourite sauce is fresh, nutty and intense.
For 4-5 portions, you'll need:
1 can coconut milk
4 tbsp nut butter (I used peanut)
1 tbsp soy sauce
4-6 cloves of garlic
a thumb-sized piece of ginger
juice of one lime
spicy paprika powder
cayenne pepper (optional)
What to do:
Peel and dice the ginger and garlic
Put all the ingredients into a mixer and blend until everything is smooth
In the picture, I had my sauce with cauliflower, broccoli, chickpeas, pepper, and rice on the side.
So, no matter what preferences you have, there are always great options to find recipes that are suitable, delicious, stick to a budget, and are nutritious at the same time.
What I've figured out so far during my time as a student is that freezing prepped meals for times where I simply cannot be bothered to cook is key. Don't be scared to experiment with different ingredients, to have different variations throughout the week, and to always pick up ideas no matter where you go.
Enjoyed this article? Give it a like
Hello, I am Vanessa, a 25-year old postgrad from Germany. My passion for writing evolved through my linguistic studies and the many books I read. In my free time I love to explore the world, may it be through fashion, travelling and cooking and I am always open for new experiences with my friends and family.