Giselle's Edinburgh food tour - from bubble tea to tapas
Edinburgh has what it takes to make all students feel welcomed and I am proud to say that we have a variety of food ranging from Japanese, Korean and Indian to Spanish and western cuisine.
Let me take you around Edinburgh and give you a taste of these delicious foods.
1) Café Andamiro (Buccleuch Street)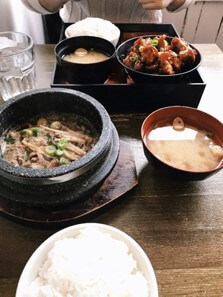 Andamiro has a mixture of Japanese and Korean food for you to choose from. Recently, they have extended their shop to accommodate more customers and added more ramen dishes. They make beautiful and yummy matcha cakes, and you can pre-order them for birthdays too!
2) Maki & Ramen (multiple locations)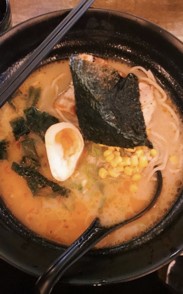 Maki & Ramen is decorated like a Japanese ramen bar. Interestingly, customers are allowed to leave their thoughts on sticky notes that can be posted on their wall. They have a Hell Ramen Challenge, which I recommend having a go at if you are a spicy food lover. They make tasty Tonkotsu Ramen and this is a must-try!
3) Tebi Island (South Clerk Street)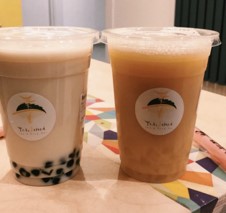 This is my hideout for authentic bubble tea. The owners are really friendly and always happy to have a chat with the customers. Besides, you can grab a Korean roll from the café which has seats (unusual for a bubble tea shop) - so it is often filled with students who enjoy bubble tea while studying.
4) Dishoom (St Andrew Square)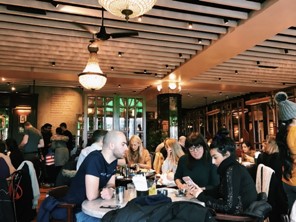 Dishoom offers the opportunity for foodies to try out a variety of Indian food. It ranges from non-spicy to spicy food and they all taste really yummy! If you plan to come with a group of friends, you would need a reservation during peak hours.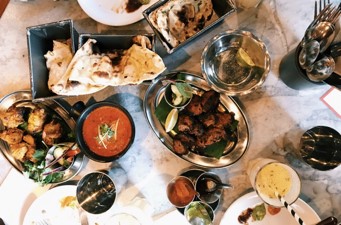 My friends and I have been there a few times. The friendly staff in Dishoom always guide us through the menu and explain the flavour of the dish. This saves us lots of time to decide, especially when we are hungry.
5) El Quijote (Brougham Street)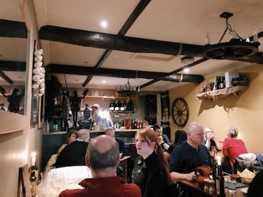 On days when you feel like treating yourself to a good meal, I would recommend going to this place for authentic Spanish tapas. It is small and cosy, and it is best to go with a reservation as they are usually busy.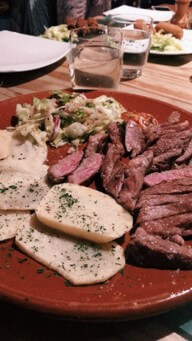 I tried their presa iberica (see below) and it's delicious. The meat is well-cooked and juicy! They serve tasty desserts too, which are definitely worth trying.
6) Dine (Cambridge Street)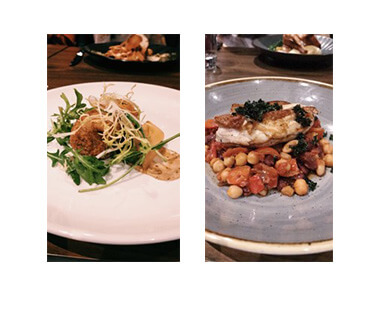 Dine is an elegant restaurant for western food. They provide two different styles of ordering: you can order a wide range of dishes, or select their two- or three-course menu.
I visited once and had a two-course meal. I had the roast breast of chicken for the main. I liked the way the chicken was presented on the plate and the texture of the meat - it was not dry at all (as chicken often is).
This is just a short list of food you could try out when you're in Edinburgh. There is an endless list of food places to try but eating is what we need before everything else, don't you agree?
Enjoyed this article? Give it a like
I'm from Singapore and I'm a final year student in Infectious Diseases at University of Edinburgh, this is my second year in Edinburgh as I entered university via direct entry to third year. It was definitely a big leap, but I have managed it! Water sports are my favourite and occasionally I go on hikes with my best pals here!