How to up your game this Pancake Day
Pancake Day is one of my favourite days of the year, and I'm determined to make this the best one yet.
After all, if Covid-19 has taught us anything, it's that we must make the most of the happy times when we can.
And if Instagram's flood of lockdown banana breads is anything to go by, we're all master bakers now, which means getting the humble pancake right should be a walk in the park this year.
I'll help you get started, though.
Getting the batter right
Before you even think about topping ideas, you need to get your batter right. I mean, a bad batter equals a bad pancake, and no one wants that on their conscience.
Over the years, I've spent a lot of time perfecting the ultimate pancake recipe, but the key for me is in making sure the batter isn't too runny. That way, it holds its shape better in the pan. Below, I've outlined the ingredients you'll need to get started. While it's good to try and follow specific amounts, don't be scared to put a little less milk in for a thicker batter.
Ingredients (serves 4):
225g plain flour
1 tsp golden caster sugar
2 tsp melted butter (plus extra for frying)
2 teaspoons baking powder
240ml milk
2 large eggs, beaten
½ tsp vanilla essence (optional)*
1 pinch of salt
*I love to add a touch of vanilla to my pancakes, especially if I'm going for a blueberries and maple syrup combo. If it's not your thing, leave it out.
Method
Start by sifting your flour into a bowl to remove any lumps, then mix with baking powder, sugar and a pinch of salt. Next, create a well in the centre of the bowl. Add the beaten eggs, melted butter, vanilla essence and milk, then whisk together with the dry ingredients.
Key tip: To start with, try adding the milk little by little so you can get a good sense of how thick the batter will be.
Once the batter is a good consistency, heat some butter in a frying pan and pour in your first pancake. Fry for one to two minutes, until the top starts to bubble, then flip. For perfect flipping, test your pancake by using a spatula to gently lift the sides. As soon as it stops sticking to the bottom, flip it.
Taking it to the next level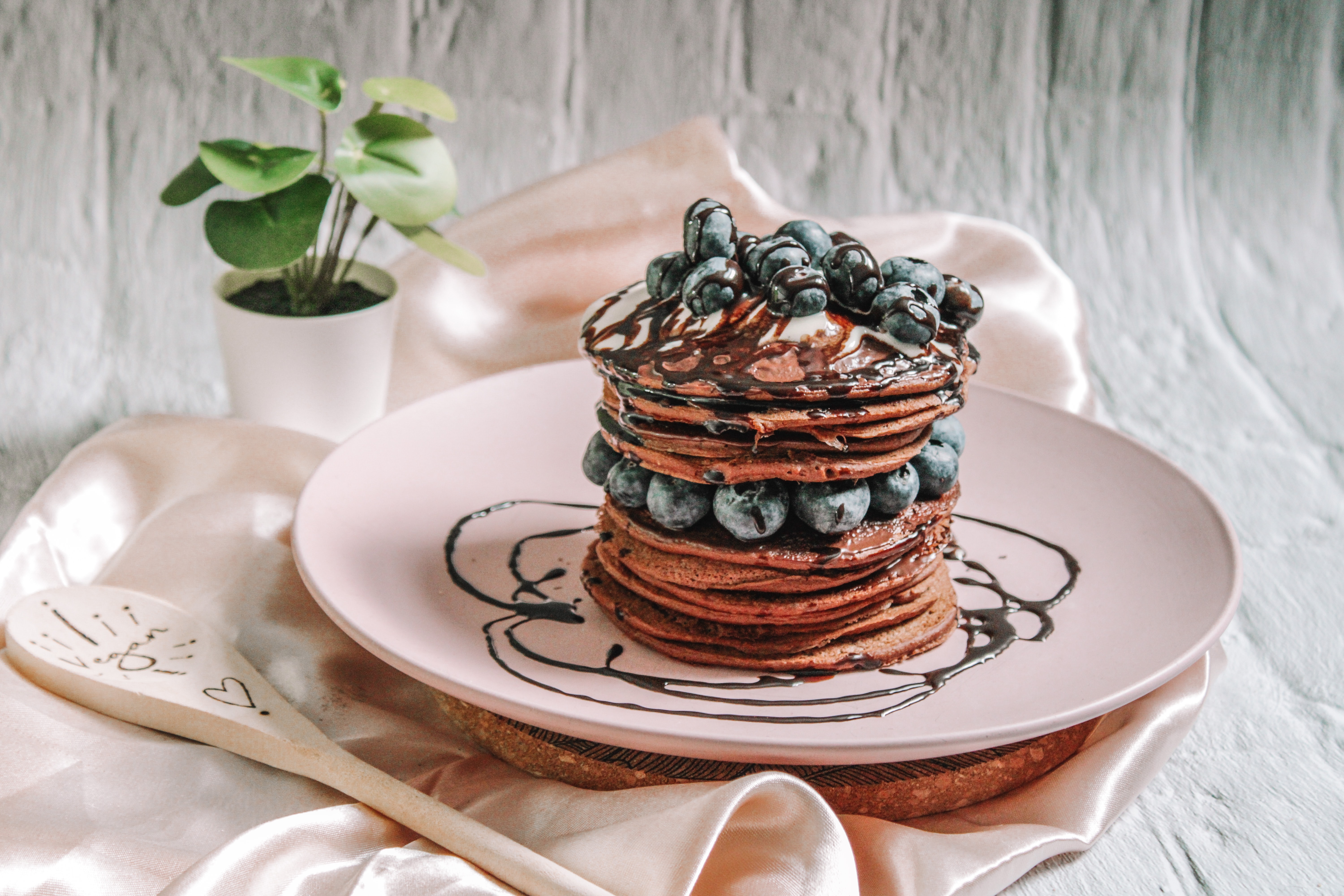 So, you've mastered the beautiful American-style pancake, but why not take it one step further? Whether you're enjoying this special day with family, flatmates or alone, I've got just three words for you: Pancake. Charcuterie. Board.
If you haven't seen this trending on Instagram yet, then you're in for a real treat. It's a simple concept, really, where you just try to display your spread in the most impressive way possible. All you need is a bunch of pancakes, delicious toppings and a knack for creating those insta-foodie-style masterpieces. Here's a good example.
And if you're stuck for topping inspiration, don't forget to check out our nine simple (but tasty) ideas.
Enjoying Pancake Day with a great group of friends? Why not make sure you can enjoy it together again by booking a flat for you and your mates for next year with Unite Students? Just head over to our group booking tool to secure a flat for you and your friends in a few simple clicks.
Enjoyed this article? Give it a like
When not stringing words together, can usually be found on the local beach with her cocker spaniel pup, Huey.