Meals that are perfect for people that have never cooked before
Listen. There's nothing to be ashamed of. So you've not actually done any proper cooking since moving to uni… that's okay. It took me around six months to venture away from the frozen aisle.
But you can't live on pizza for the rest of your life! And you'll feel better for cooking from scratch, both mentally and physically. After one or two culinary catastrophes, I came to the realisation that cooking wasn't as hard as I had thought.
So, with the help of one of our student writers, Krishna, I've pulled together a few recipes that are perfect for people that've never cooked before.
Bangers and mash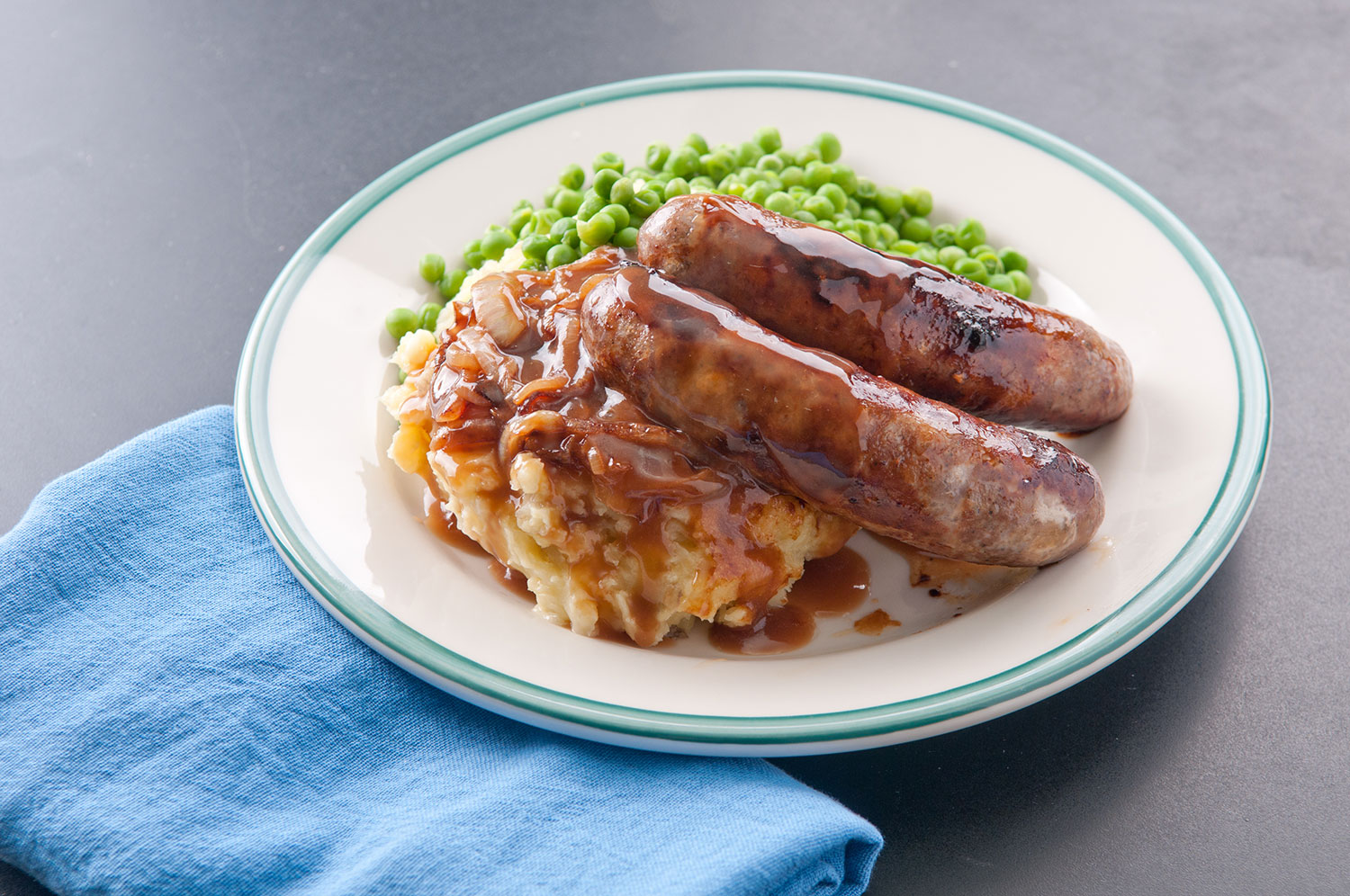 What an absolute classic. Can you get any more British than bangers and mash? It's tasty, filling, super easy to make and, as a bonus, it's cheap too. Plus, you can double or triple the portion size without any extra effort and you'll have leftovers for the next couple of days.
Ingredients (serves 1)
4 tsp gravy granules
2 sausages (pork, chicken or veggie, you decide)
1 large potato (or sweet potato)
80g frozen peas (or any green veg you fancy)
Butter
Salt and pepper
Method:
Pop the sausages into a preheated oven (check the back of the packet for info on the temperature and cooking time). Peel your potato, cut it up into around six chunks and pop them into a saucepan. Then, bring to the boil and simmer for around 15 minutes (or until you can easily stick a knife in and out of the potatoes).
If you're dining on veggie sausages, you'll want to pop them in at the same time as the potatoes start boiling. Bear in mind that you'll need five minutes for mashing.
When the potatoes are cooked, turn the hob off and drain them. Put the peas in boiling water on the hob and simmer for five minutes. While they're cooking, mash the potatoes with a potato masher (or a fork if you don't have one), adding a couple of knobs of butter as you go.
Once you have a smooth consistency add salt and pepper to taste and then serve onto a plate. Drain the peas, get the sausages out and pop everything onto your plate. With a jug or mug, quickly mix the gravy granules with water according to the packet instructions. And voila - you're good to go.
Masala rice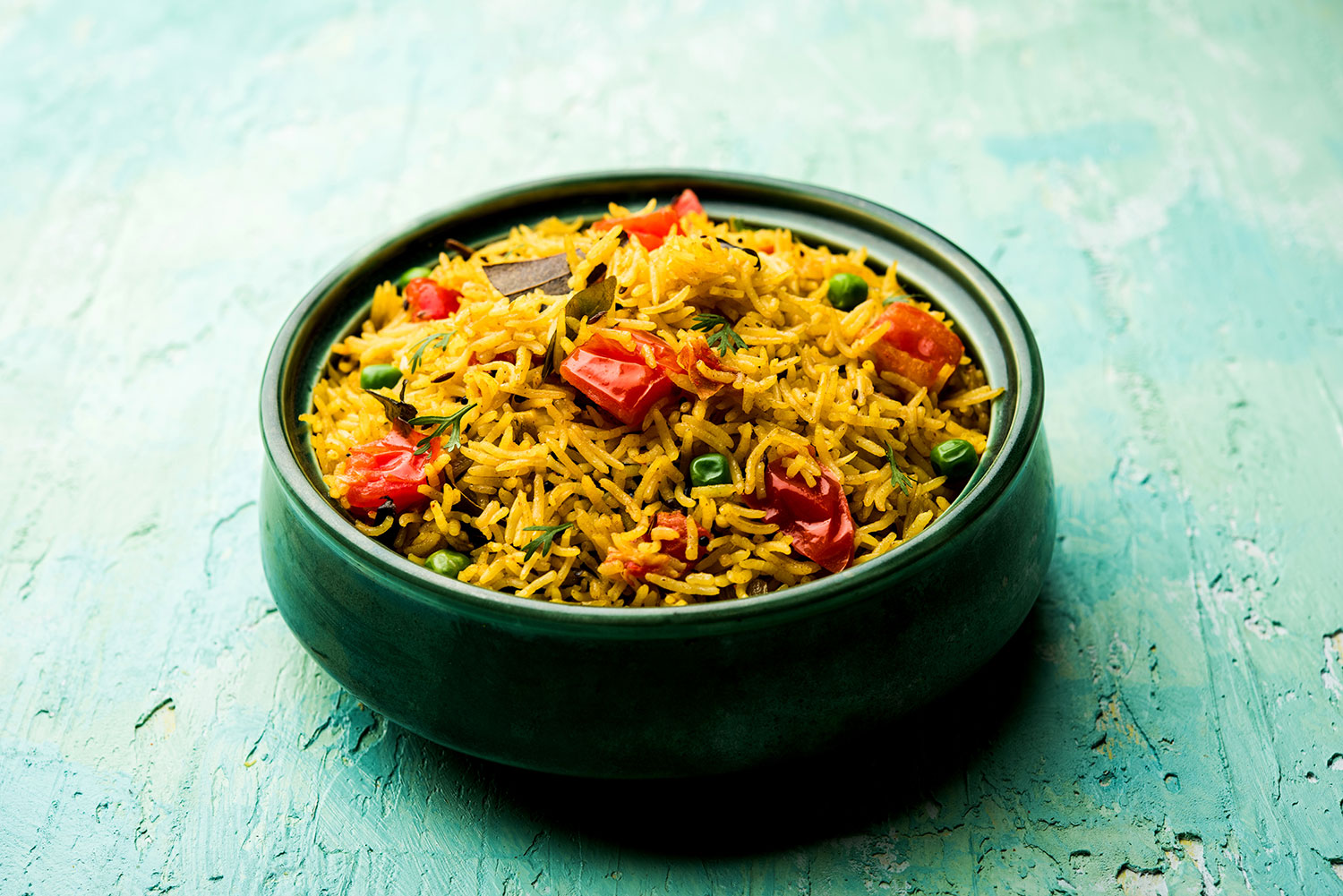 The great thing about rice-based dishes is that they don't cost a lot and they are incredibly filling, which is exactly what you need to get you through the week. This recipe is from King's College London student Krishna, who has devised a simple and cheap option for weeknight dinners.
Ingredients (serves 1)
1 tbsp vegetable oil
1/2 tsp table salt
1 tsp red chilli powder
1 tsp turmeric powder
1 tsp ginger paste
1 tsp chopped garlic
1 thinly sliced onion
1 diced tomato
1 cup rice
Method:
Warm the oil in a pan. Add ginger paste and garlic, followed by onions. Sauté them well until they are lightly browned and then add the tomatoes and spices. Pour a dribble of water into the mixture so that it turns into a paste. Then add rice to it with one and a half glasses of water. Lastly, add salt. And let it cook for the length of time recommended on the packet of rice.
Spaghetti Bolognese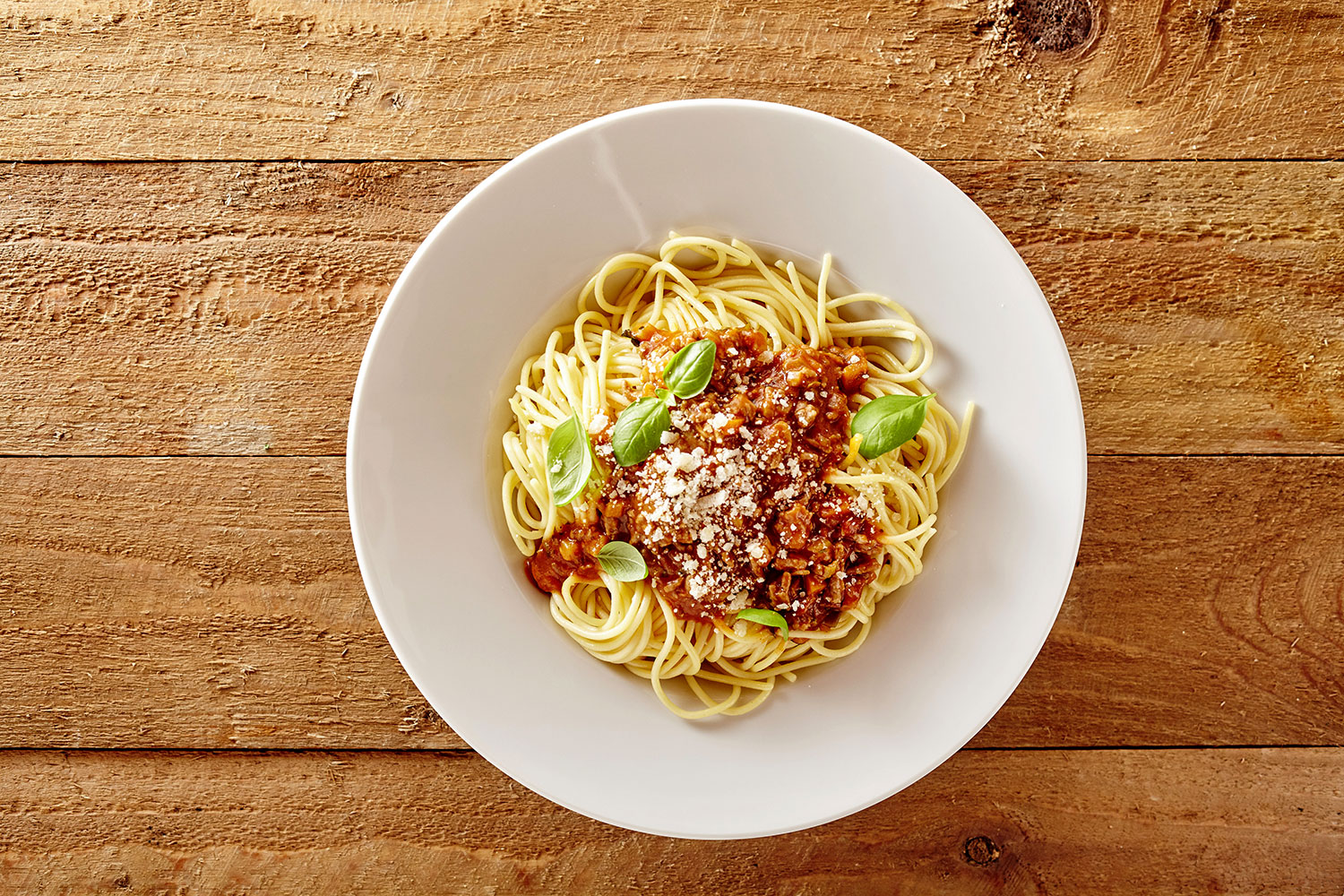 This became one of my go-to meals throughout my last year of uni and I've relied on it ever since. The sauce is lovely and rich, making it a fantastic comfort meal after a hard day. It only takes around 30 minutes to cook, too, so you won't need to slave over the stove for ages.
Ingredients (serves 4)
1 tbsp olive oil (for frying)
3 cloves of garlic
1 large red onion
1 large carrot
1 tsp oregano or mixed herbs
1 tsp paprika
2 tbsp tomato puree
Dollop of brown sauce
Worcestershire sauce
Salt and pepper to taste
400g tin of chopped tomatoes
200g wholewheat spaghetti
Beef stock cube (or veg stock cube)
500g beef mince (or 500g Quorn mince)
Grated cheese to sprinkle on top
Method:
Dice the onion, carrot and garlic. Heat the oil in a pan and then add the carrot. Fry this on a medium heat for five minutes and then add the onion, garlic, paprika and oregano for another few minutes. Once the onion and carrot starts to soften, add the minced beef and break it up as it cooks. Continue doing this until all of the beef is brown (Quorn mince will just need five minutes of heating through).
When the beef is brown, carefully soak up some of the excess liquid with kitchen towel and pop it in the bin. Meanwhile, boil a kettle. Add the chopped tomatoes, tomato puree and a generous shake of Worcestershire sauce to the pan and stir it in. Then crush the stock cube in a jug, add 250ml of boiling water and stir well. Add this to the pan and mix it all together. Bring it to the boil and then reduce to a simmer.
You'll then need to add your spaghetti to a pan of boiling water and let it simmer for approximately 12 minutes. While this is cooking, keep an eye on your Bolognese sauce, stirring it occasionally. Add salt and pepper to taste. I normally add a little bit of brown sauce to add a hint of sweetness to the meal, too.
The spaghetti is ready when it's soft. Drain and rinse it with boiling water and then top it with the bolognese. Finally, add as much grated cheese as your heart desires and tuck in.
Mushroom risotto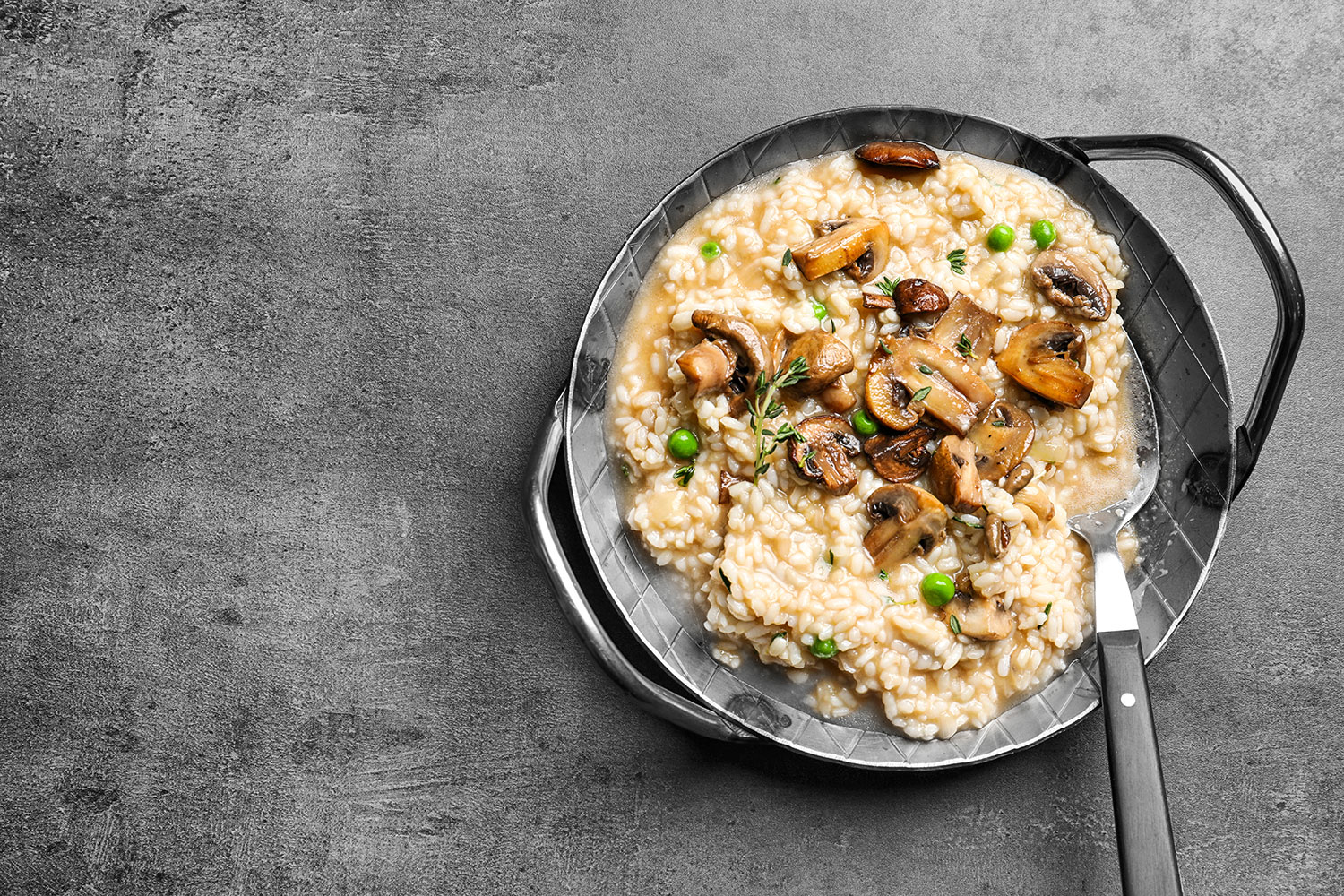 A simple mushroom risotto is the sort of meal that can quickly become a weekly staple. Student cooking is all about easy-to-follow recipes that don't require a long list of ingredients, don't cost a lot and can be eaten several days in a row.
Thankfully, risotto really hits the mark on all of these fronts and Krishna has shared her go-to recipe so you can enjoy it too. Aside from an onion, risotto rice, mushrooms and parmesan cheese, everything else you'll probably have in your cupboard. So this really is a cheap option.
Enjoyed this article? Give it a like