Quick and easy vegan meals to help you through veganuary
I've always loved to cook, and since I'm vegan, I've been making my own food at home for a few years, even before moving away. But it wasn't until I came to university that it started to feel like a chore. The last thing I want to do after a long day of lectures is cook for myself.
The recipes that I'm sharing in this article have become staples for me. They're easy to make and perfect for when you don't want to spend ages cooking. They're also really easy to adapt to whatever you have at home. I hope you enjoy them.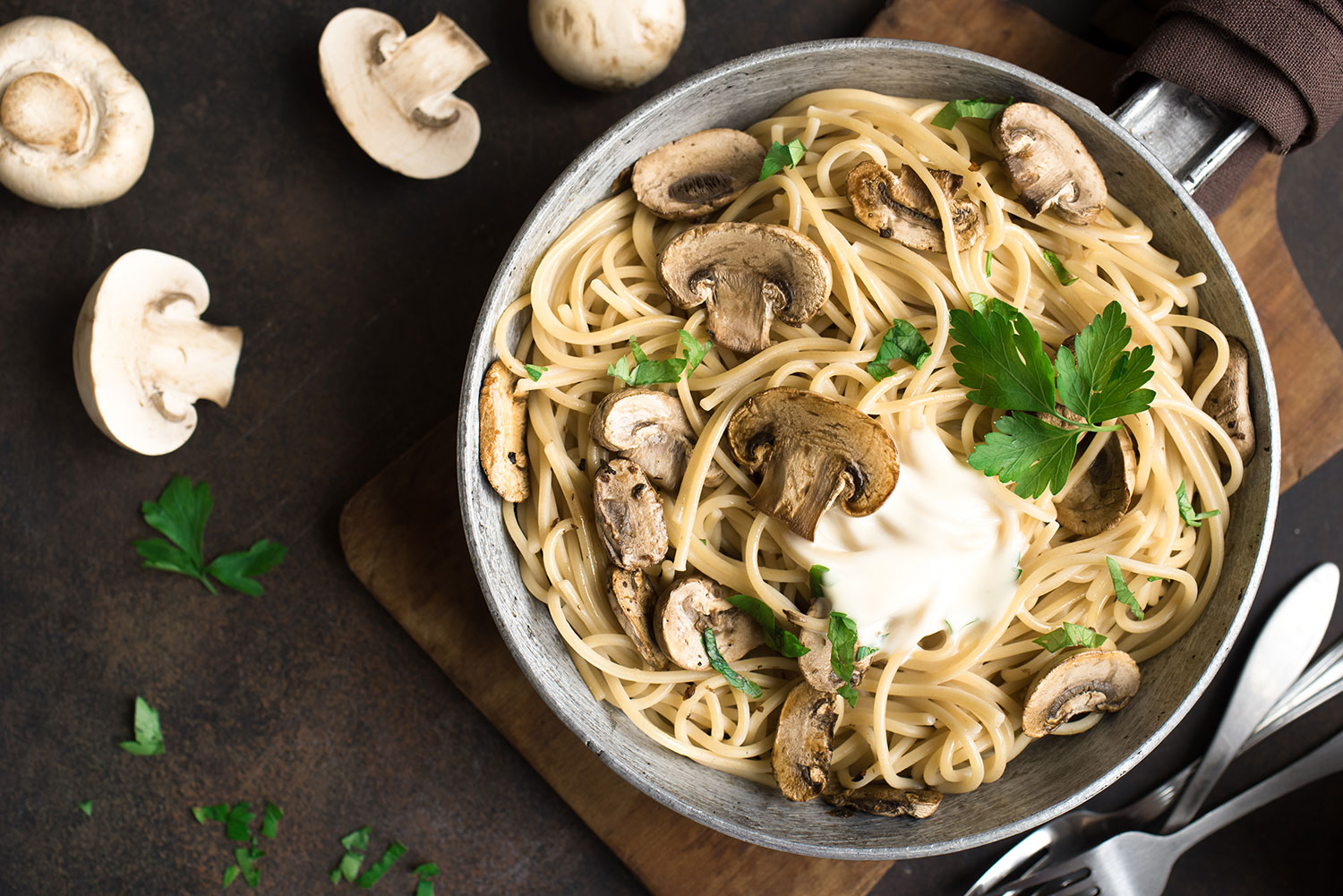 Ingredients (serves 2-4):
240g pasta (I like to use spaghetti for this)
2 tbsp vegetable oil
1 onion (chopped)
3 garlic cloves (chopped or crushed)
150g mushrooms (chopped)
250ml non-dairy cream
1-2 tbsp balsamic vinegar
½ mug of vegetable stock
1 tsp dried basil
1 tsp dried oregano
Salt and pepper (to taste)
Method
Boil the pasta according to the instructions on the packaging. While it's cooking, fry the onion and garlic with the oil in a pan until the onion softens. Add the dried herbs and mushrooms and let them cook until they start releasing water. Then pour in the cream, balsamic vinegar, vegetable stock and salt and pepper. Let it boil for a couple of minutes. When the pasta has started to soften, drain and add it to the mushroom mixture and let it cook in the sauce. You might need to add a little water if it becomes too dry. When the pasta is fully cooked simply serve and enjoy.
Quick vegetable ramen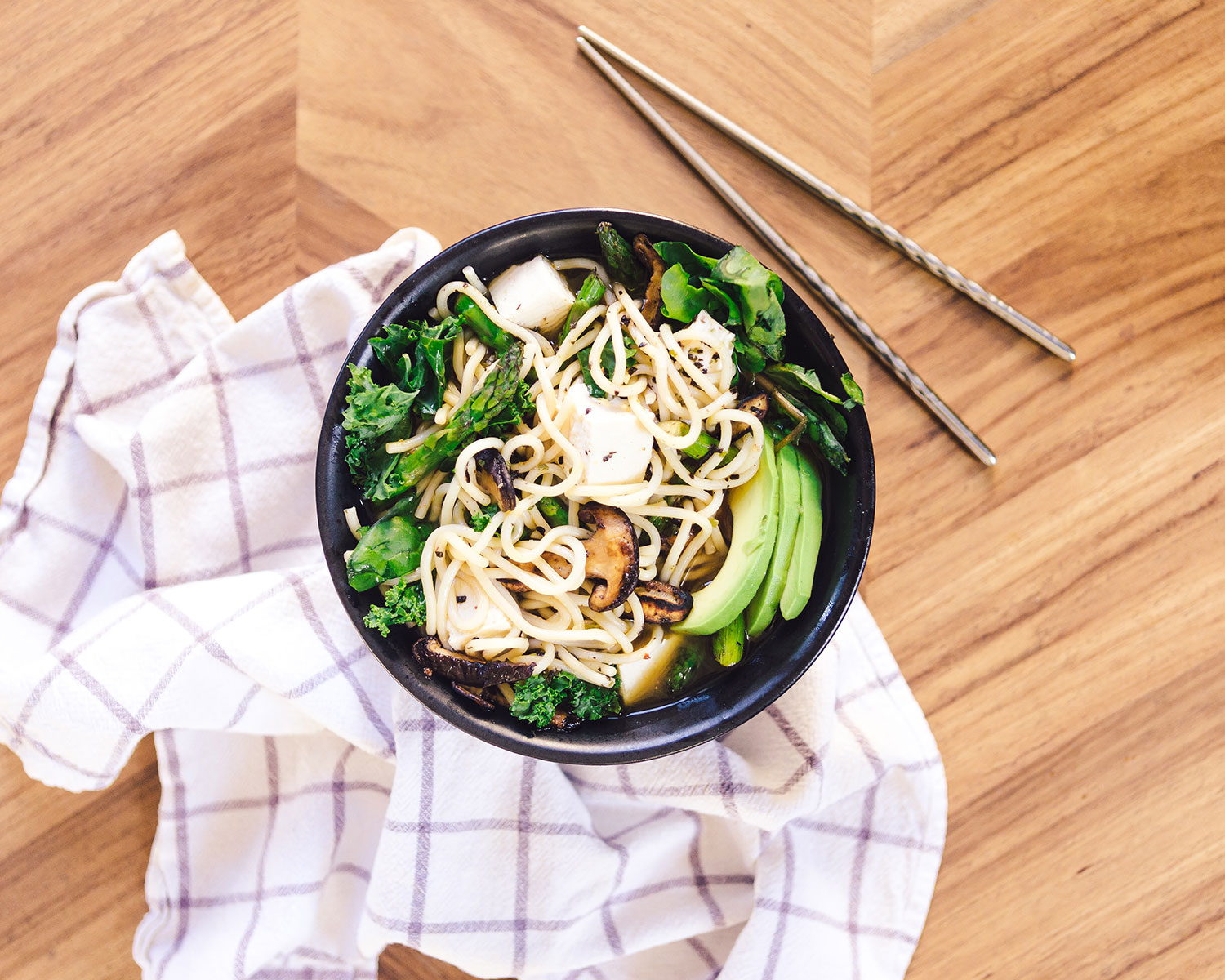 Ingredients (serves 1):
500ml water
1 packet of instant ramen (I like the spicy flavour)
A handful of frozen vegetables
1 pak choi (sliced)
1-2 tbsp coconut milk (I prefer canned – it makes it creamier)
1 tsp ground ginger
1 tsp turmeric
Method
Pour 500ml of water into a saucepan. Add the frozen vegetables and pak choi to the pan and wait for the water to start boiling. Then pop in the noodles and cook as per the instructions on the packet. When it's done, remove from the heat. Add the flavouring from the ramen pack, followed by the ginger, turmeric and coconut milk. Stir until combined before pouring everything into a bowl.
Microwave nachos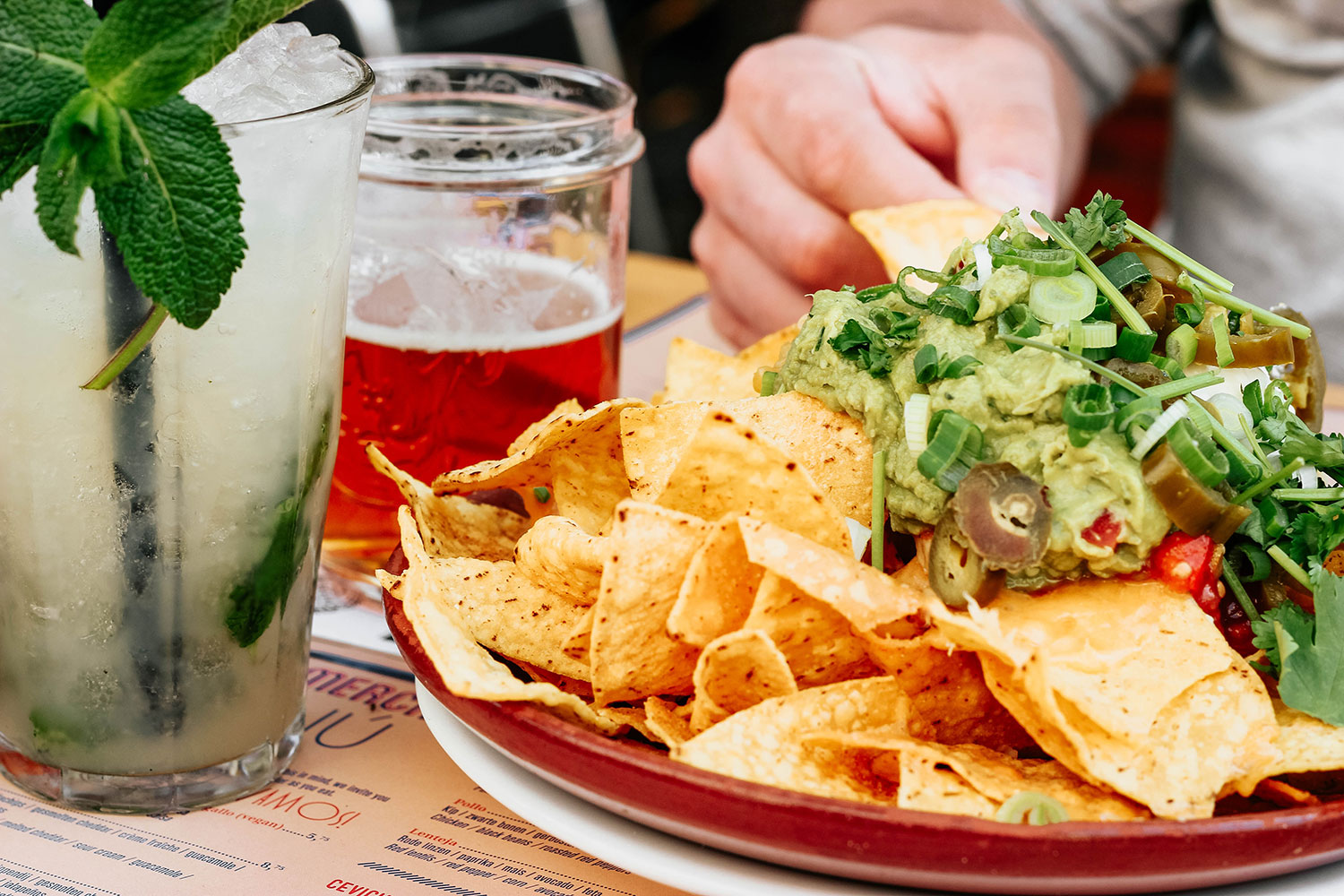 Ingredients (serves 1):
Tortilla chips
Grated non-dairy cheese
Salsa
Guacamole (optional)
Vegetables of your choice. I like to use:

corn
black beans (cooked)
tomatoes
cucumber
peppers
red onion
Method
Place the tortilla chips on a plate. Add whatever veg you want and top with cheese. Then, heat it through in the microwave for a few minutes, until the veg is hot, the cheese is melted and the tortilla chips are crispy. Take it out and then add the salsa, salad or guacamole as desired.
Mushroom and tomato pasta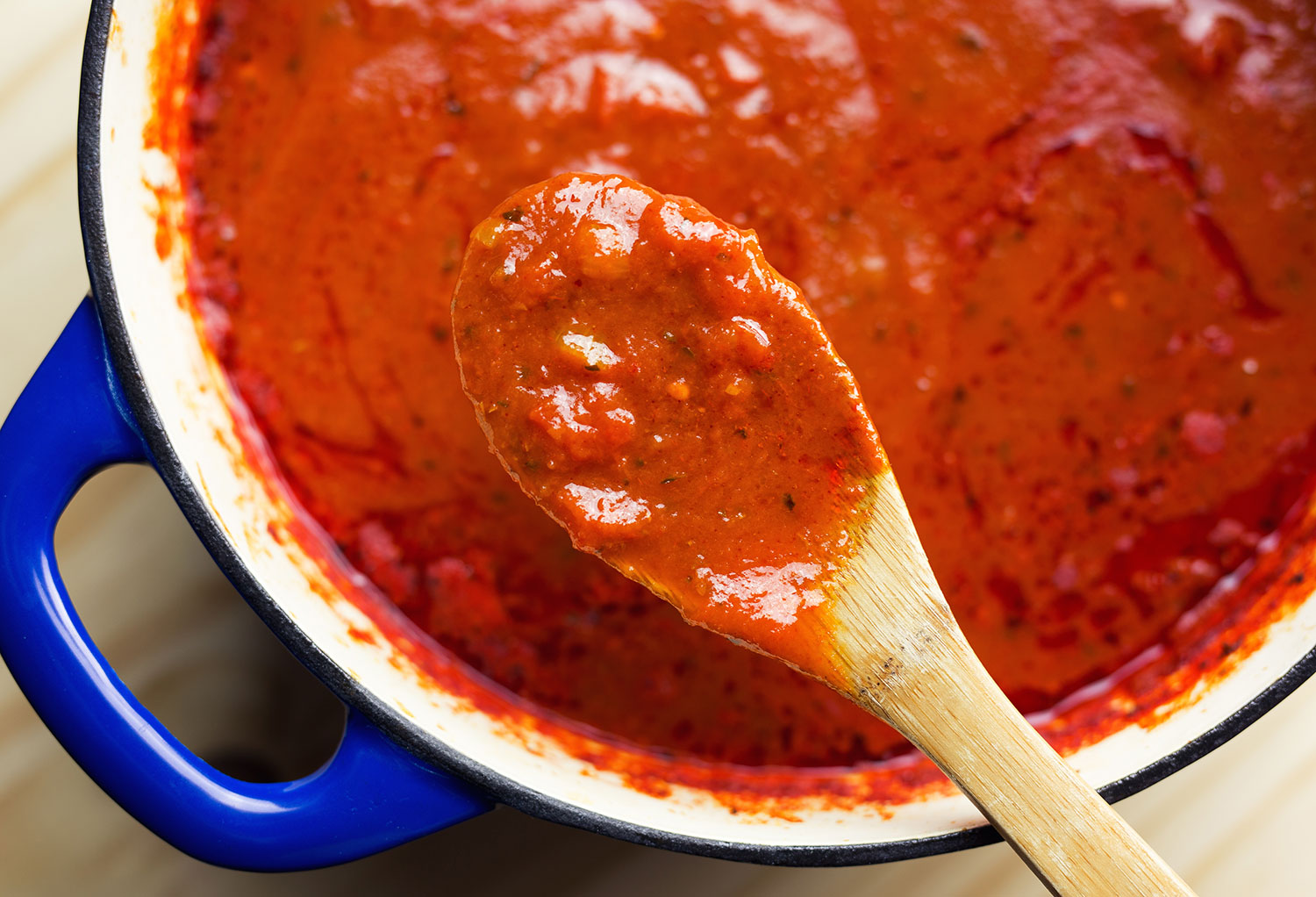 Ingredients (serves 4):
1 onion (chopped)
2-3 garlic cloves (crushed)
150g mushrooms (sliced)
300g pasta
1 can tinned tomatoes
1 tbsp tomato puree
1 tsp dried thyme
1 tsp dried basil
1 tsp dried oregano
1 tsp chilli flakes
½ tsp cumin
1 tbsp balsamic vinegar
salt and pepper
Method
Boil the pasta according to the packet instructions. Meanwhile, fry the onion and garlic in a pan with some oil until the onion starts to soften. Add the mushrooms and dried herbs and cook until the mushrooms have released some water. Add the tomato puree and stir well. Then, add the canned tomatoes, balsamic vinegar and the rest of the spices. Stir before letting it simmer for a few more minutes. Serve with pasta.
Enjoyed this article? Give it a like
I'm a second year student at Liverpool John Moores University, where I'm studying English Literature and Creative Writing.