Student food vlog: 3 Ways with Aubergine
In the first of our '3 Ways with' series, student vlogger Amanda makes three simple and delicious meals using everyone's favourite emoji vegetable - the aubergine.
Watch the video above for all the cooking action and keep reading for the recipes.
Tomato and cheese-stuffed aubergines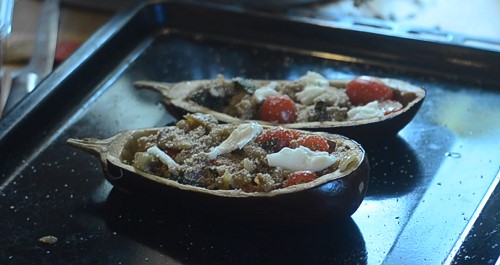 Transport yourself to the gorgeous island of Sicily with this molto easy, molto tasty dish. Hollowed out aubergines serve as an edible bowl for fried (then baked) tender aubergine, sweet cherry tomato, tangy green olives, fresh basil, and gooey melted mozzarella.
Find the recipe at the BBC Good Food website
Cheese, tomato, and aubergine grill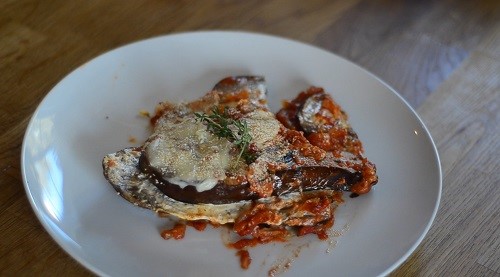 Like sandwiches? You'll love this. Instead of bread, you've got hot, tender aubergine. Instead of butter, you've got creamy, garlicky cheese. Coat your sarnies in sweet tomatoes, sprinkle over some breadcrumbs, and grill to perfection.
Find the recipe at the BBC Good Food website
Moroccan aubergine, chickpea, and tomato salad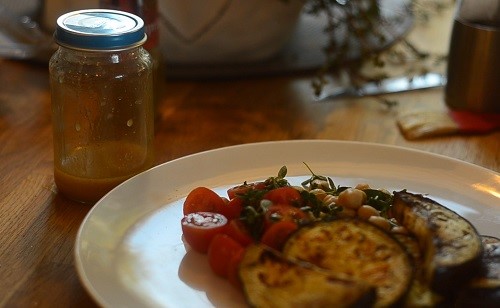 Anybody can slice an aubergine and turn on the grill. And that's all the cooking involved with this dish. But, plate up your grilled aubergine with a refreshing salad of tomatoes, onion, and chickpeas - then you'll be the best chef this side of Casablanca.
Enjoyed this article? Give it a like