7 Essential apps that will help you stay healthy at university
Ever used Google to self-diagnose a health condition you thought you had? Of course you have, who hasn't?
Smartphones have put an endless world of information at the end of our fingertips, so it's always tempting to jump onto Google to solve any questions or worries we might have.
The only problem is, Google really isn't the most reliable resource.
The good news, however, is that your phone does give you access to some really useful apps that will help you live a happy, healthy life at university. Here are a few of our favourites.
The Student Health App
This is an essential app for students. Created by medical experts and supported by the NHS, it's a great resource that puts a huge range of health information and advice at your fingertips.
Here are just a few of the topics covered by the app:
How to manage your mental health
What to do in a medical emergency
What a healthy relationship should look like
How drugs and alcohol can impact your life
What you need to know about contraception and sexually transmitted infections
How to stay healthy and well at uni
You'll also be able to search through common illnesses, read about what your symptoms might mean and learn when to self-treat and when to see a doctor. Find out more or download the app here.
The NHS COVID-19 app
The Government is encouraging everyone in England and Wales to download the NHS COVID-19 app to help fight the spread of Covid-19. The app can be downloaded on Android or Apple smartphones and has the following features:
It tells you if you've been near to someone who has the virus and when you should self-isolate
You can use it to check in at pubs, restaurants or other establishments
It will let you know if there's been an outbreak at anywhere you've recently visited
You can use it to check and report your symptoms
It can be used to order a Covid-19 test and receive the results
You can check what restrictions are in place in your area
Download the app now and you'll have the most up-to-date information on Covid-19 at your fingertips.
Calm - Meditation and Sleep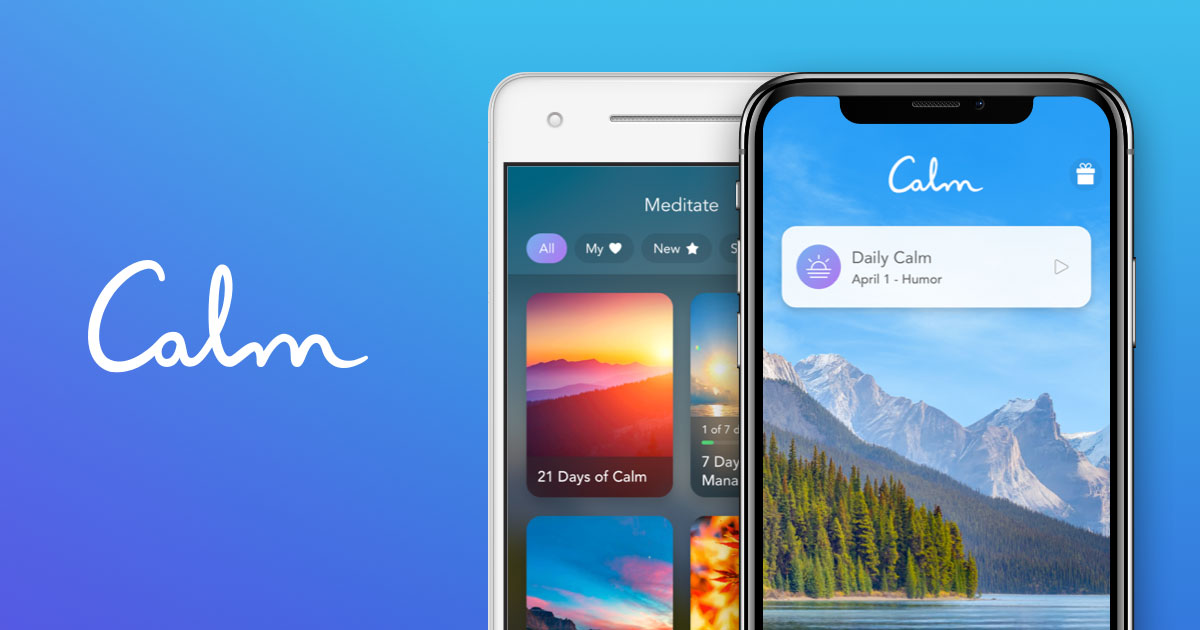 Here's one to take note of. Calm has won a lot of awards over the past few years. But why should you use it?
Well, life is stressful, but Calm is here to help you feel better, relax more and get a better night's sleep. Open it up and you can learn how to meditate, listen to sleep-friendly music and plug into specially designed 'Sleep Stories' to help you drift off.
On that last point, you should know that some of the stories are even read by people such as Stephen Fry, Leona Lewis and Matthew McConaughey. What's not to love? Download it and try it out here.
The Protect Scotland app
The NHS and Scottish Government are urging everyone in Scotland to download this app as soon as possible. 
It's been designed to help reduce the spread of Covid-19 in the country, by alerting you if you've been in prolonged close contact with someone who has tested positive for Covid-19. You will then be given information on what you should do next.
You don't have to enter any personal details to download or install the app and it is completely confidential, so no personal data will be shared with others.
Download it now on Apple or Android.
Jamie's Recipes
If you can forgive him for getting Turkey Twizzlers banned from schools, this app by Jamie Oliver is actually a really great resource. Sure, there are some very extravagant recipes in the app, but you'll also find a lot of simple ones that aren't scary at all. And they're a much better option than a frozen meal from Tesco or Asda.
New recipes are uploaded every week and a lot of them have their own video, making it easier to follow along with the instructions (even if you do take five times as long!). You can download it here.
The MyUnite app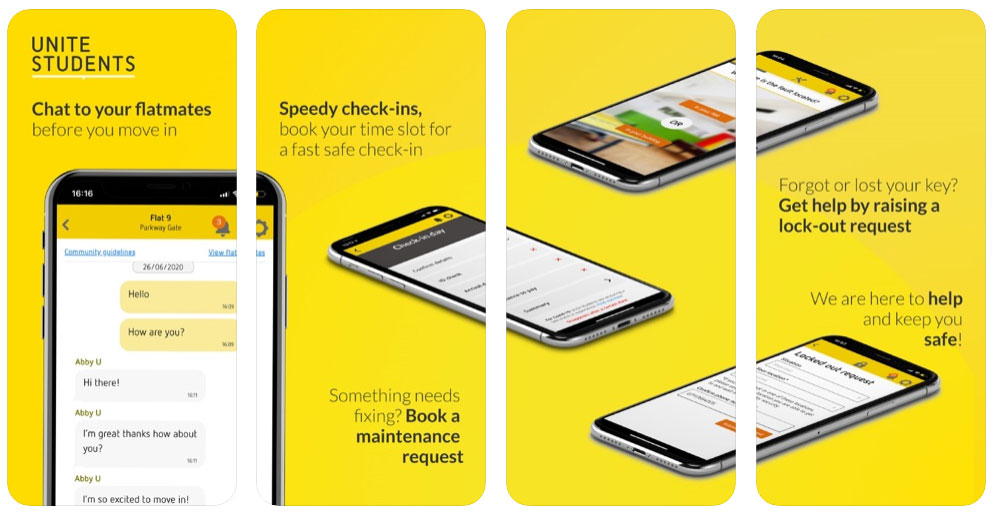 Hopefully you're familiar with this one! The MyUnite app is Unite Students' official app and is the perfect companion for anyone living with us. You can use it to speak to your flatmates, do laundry (in most properties), report noise issues, raise maintenance requests and ask for help if you're locked out.
But we've also added a new feature. One that should help us help you through the Covid-19 pandemic. The 'Register as self-isolating' feature allows you to tell us if you're self-isolating. 
This could be because you've tested positive, are showing symptoms, or live with someone that is also self-isolating. This is important because it means we can support you as best we can.
Student Space
I know what you're going to say. This isn't an app. Well, strictly speaking, no it's not. But I'd really recommend saving this website in your bookmarks.
Run by the good people at Student Minds, Student Space is a service that offers support via phone, text and email to students suffering as a result of the Covid-19 pandemic.
Head to the website and you'll also find lots of helpful resources, including guidance on what help you can get at university and how you can access it.
Enjoyed this article? Give it a like