How I connect with nature in my uni room
This week is Mental Health Awareness Week (10-16 May), which is hosted by the Mental Health Foundation.
This year's theme is around growing awareness of the role nature can play in preventing distress and creating good mental health for all. So, how can you connect with nature if you're stuck in your uni room? Ellie M. explains.
After more than a year of being told to stay at home and not to travel, it's no longer news to many of us that connecting with nature is a positive and healing exercise. But of course, with some social restrictions still in place, as well as the Great British weather, it's not always easy to get outdoors.
So, as the next best thing, here are some of my tips on how you can bring nature indoors to you.
Plants
Let's start with the obvious one, plants!
Even NASA says plants can do wonderous things for your home, from boosting your mood to cleaning the air. I have been on the houseplant bandwagon for a few years now and have grown quite a collection. They're great for brightening up your space, and making it feel like you're surrounded by greenery.
Even if you don't want to worry about watering them or have a shadier room, there's still a plant for everyone. Succulents and cacti are easy to look after because they don't need much watering (so also be careful not to overwater them – RIP Mr Prickles…) and parlour palms and snake plants survive well in low light. Trailing plants like ivy can really add to the jungle/forest atmosphere, while a swiss cheese plant is great for adding greenery to that empty corner.
If plants are just too daunting, and like me, you barely remember to give yourself enough water, fake plants work great too. Adding them on top of a wardrobe or in the corner of a bookshelf can add that bit of green without drawing too much attention to themselves, and they even work great among a collection of real plants to achieve that overall leafy look.
Materials
Full disclosure: I am not an interior designer. But I make good use of the inspiration on Pinterest and Instagram. Materials, textures and colour are all huge elements when it comes to creating an earthy atmosphere.
Natural, unpainted wood is a good place to start. Whether that's a piece of furniture, or something smaller like the frame around your mirror or a wooden coaster. Wood equals trees and trees equal nature. It's a subtle, yet effective material to have in a space and certainly radiates a natural feel.
But really, any kind of more rustic material works. I have a picture frame with pressed flowers in it, plus all kinds of cotton or linen fabrics that add to the natural feel. And not forgetting plant pots - I tend to opt for terracotta because of its rough, sandy texture.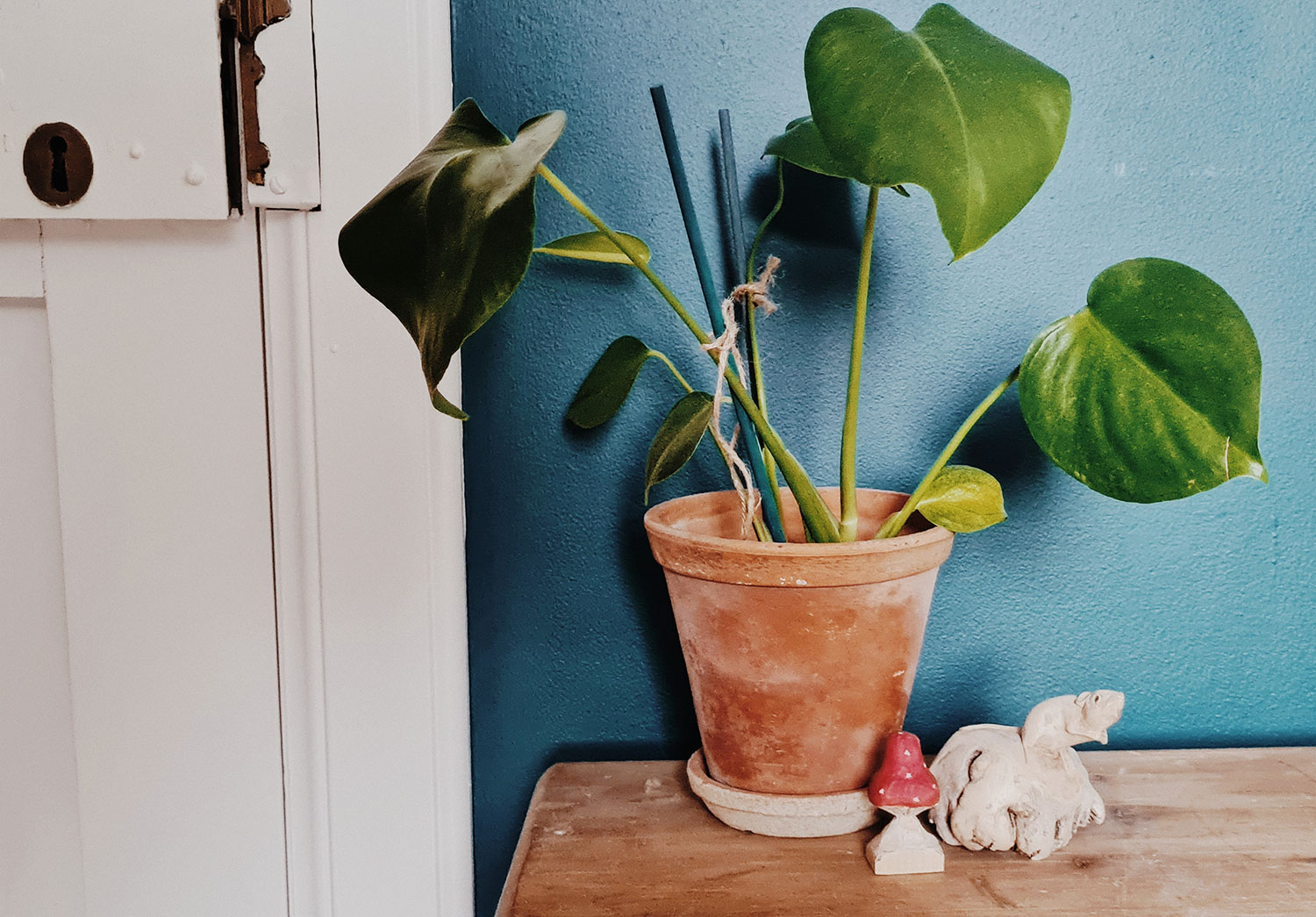 Colour
Earthy tones don't have to mean dull browns and greys – you can go for a more tropical palette with bright yellows, reds, oranges, and greens, or a more forest-y focus with muted blues, yellows, greens, and whites (search 'nature colour pallet' on Pinterest for ideas). It's good to try and stick to one colour pallet and display it through picture frames, posters and plant pots.
If you have a lot of books, the variety of cover colours can look quite busy, so you could try putting them in colour order or turning around the ones you have read. Posters can also be tricky – if your favourite film, game, or band doesn't fit your colour pallet, try searching for a 'retro' or 'nostalgic' version on Etsy – posters in this style tend to use earthier, muted colours. Plus, you'd be supporting Etsy sellers at the same time!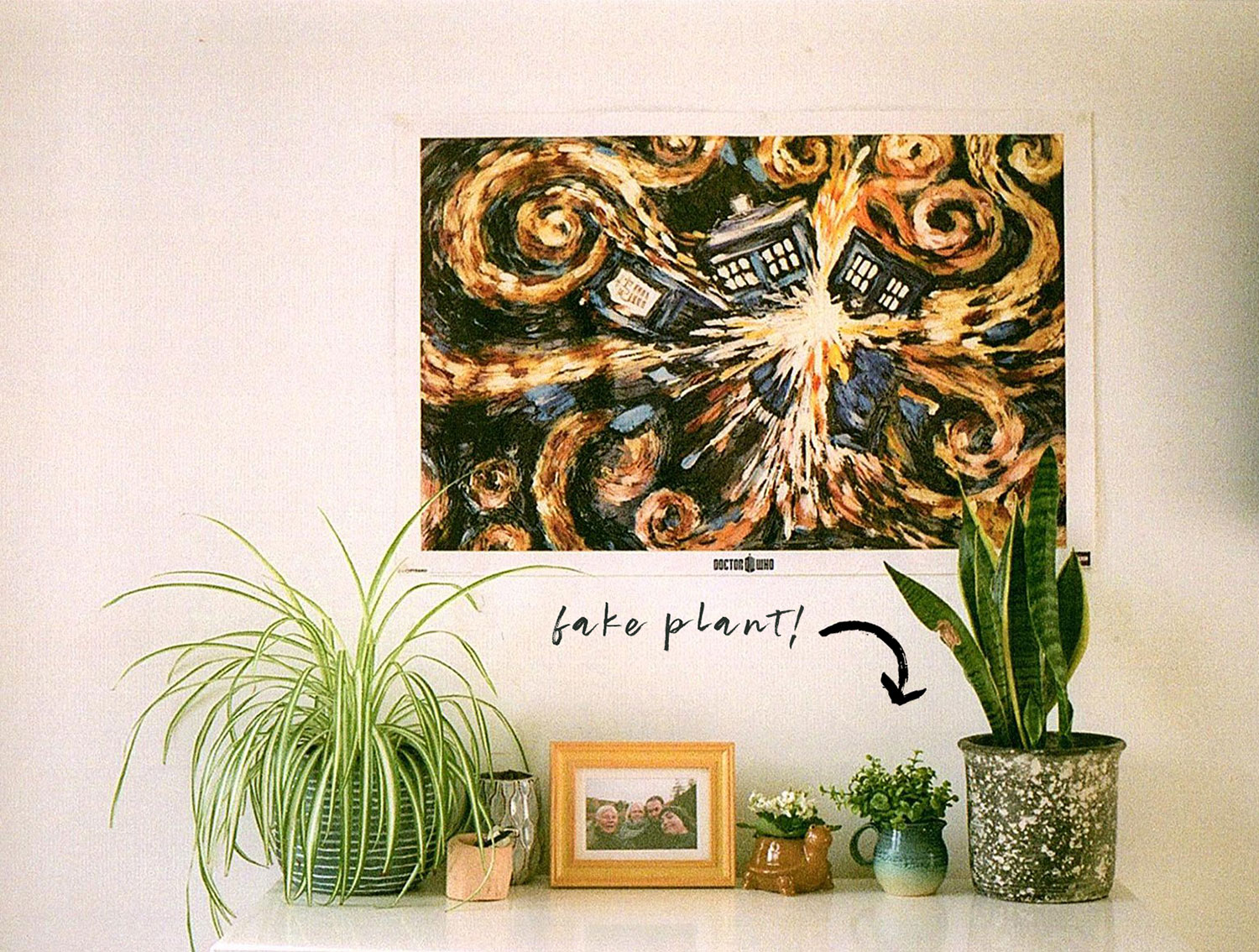 Sound
If you're in your room studying or gaming, why not bring in sounds of nature? YouTube has thousands of 'nature ambiance' tracks that range from rain falling, to birds singing, to campfires crackling. Or if you prefer more of a tune, I find the Lord of the Rings, Legend of Zelda, or Skyrim soundtracks feel somewhat outdoors-y.
Finally…
It would be dismissive to talk all about enjoying nature without mentioning how we should look after it. Remember, everything we do, buy, and produce has an impact on our environment. So, try to use and adapt what you already have, and look for something second hand before buying new.
I love to upcycle as it's a great way to release some creative energy, and best of all, you can make something exactly the way you want it!
Enjoyed this article? Give it a like
Crafter, casual gamer, and future forest ranger. I'm Ellie and I graduated from the University of Glasgow in 2021 with a degree in Film Studies and Theatre. I grew up in rural Aberdeenshire and am still trying to figure this 'adult' thing out.