How to look after your wellbeing during the coronavirus outbreak
It's okay to feel worried, anxious or scared. People all over the world will be feeling the same during this period of uncertainty caused by the coronavirus (Covid-19) outbreak.
Because of this, it's important to look after your mental health, as well as your physical health, as best as you can.
The rules for our physical health are simple enough. Wash our hands regularly, for at least 20 seconds, avoid unnecessary travel or gatherings and self-isolate for seven days if we develop a new, continuous cough or fever.
You can find more up-to-date advice about coronavirus here, but how can we look after our mental health too? Particularly, if we're self-isolating? 
Limit how much news you consume
There's no escaping the current coronavirus situation. The media are talking about it 24/7, it's always the topic of conversation, and it's plastered across social media. The majority of the coverage is negative, while many news outlets are sharing a range of information and opinions.
The result is that it's easy to feel hemmed in by negativity, so why not limit how much news you actually see? It's important to stay up-to-date with the latest advice, but you can get this from the NHS website.
Instead of constantly checking the news, try visiting the NHS website and the BBC News homepage once or twice a day. That way, you'll be able to act in line with the latest advice, but you hopefully won't feel so overwhelmed by the non-stop coverage.
Having said that, there is good news out there, and it can be really refreshing to read about it. So if you want to read something that'll bring a smile to your face, check out Positive News and the Huffington Post's 'Good News' section. You won't regret it.
Read more: Anxiety: How I understand and manage my feelings
Avoid speculation and don't make assumptions
Social media is a hotbed for speculation. Millions of people are talking about coronavirus on a daily basis, but the problem is that there are a lot of rumours and opinions flying around.
Try to avoid these if you can, as they can cause unnecessary panic and spread false information. Curate your social media feeds so that you limit your exposure to these sorts of rumours.
Similarly, it's important not to make assumptions. There's a lot of uncertainty at the moment, but try not to make guesses about what may or may not happen. Listen to the advice from experts and focus on the near future, rather than getting overwhelmed by the whole situation.
Read more: Decluttering my mind: How I learned to stop overthinking
Stay connected with friends and family
Whether you're self-isolating, your uni has stopped all face-to-face sessions or you're avoiding physical interactions with people, chances are you're going to be spending more time on your own.
If this is the case, it's only natural to start feeling a little cut off. So, try staying in touch with friends and family in other ways. Make regular phone calls to family members, catch up with friends on Facebook Messenger or WhatsApp, or why not organise regular group video calls?
It won't necessarily replace face-to-face contact, but it will go a long way to helping you feel like you're not alone. Planning daily calls in advance will also ensure people don't forget, and it gives you something to look forward to.
Plan your days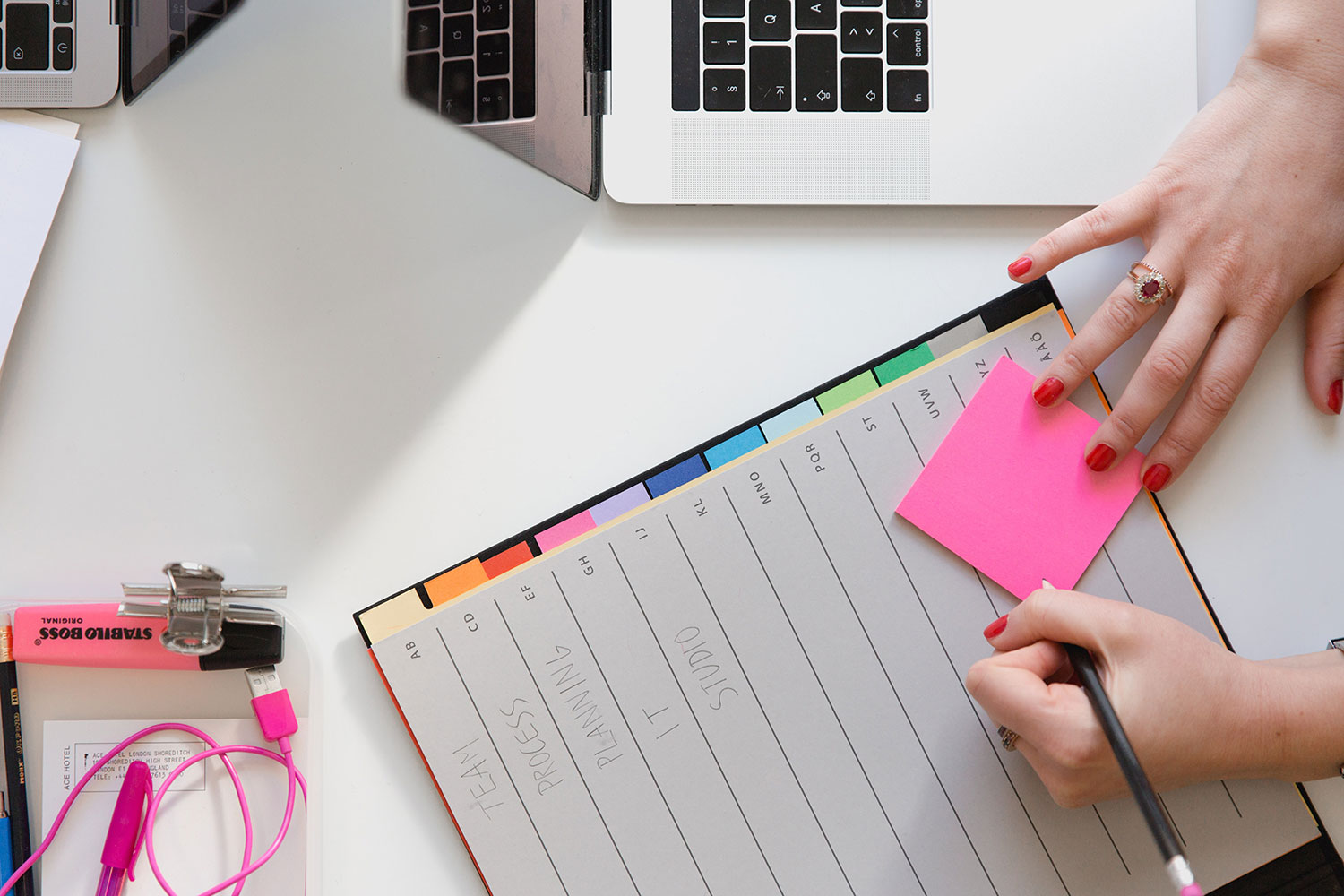 It might seem strange to plan your day if you're not really going out, but coming up with a schedule and creating a to-do list can be really helpful. You could set aside a couple of hours for studying, an hour for doing something productive, a couple of hours for binge watching Netflix, or even an hour of yoga (here's a few of our favourite channels).
Planning your days out like this will mean that, although you need to stay indoors a lot, you can still be productive and have fun. Plus, it should mean the days will drag less. Here's an example:
8am: Wake up and read for an hour.
9am: Have breakfast, shower and get dressed.
9.30am: Do some uni work.
12pm: Have lunch and catch up on some TV.
1pm: Spend an hour learning Spanish with Duolingo.
2pm: Study some more.
4pm: Catch up with friends or family over FaceTime or Skype.
5pm: Do some exercise, yoga or meditation.
6pm: Cook a healthy meal.
7pm: Chat with friends and binge watch a series on Netflix.
Use the time positively
As the coronavirus situation develops, less people are going out socialising and instead spending more time behind closed doors, leaving us all with more time left to our own devices. So why not put this time to good use?
That book that you've been meaning to read? Pick it up. That new language you've been meaning to get to grips with? Keep at it. That new skill you wanted to learn? Now's the time. Of course, sometimes it's just as fulfilling to binge watch a series on Netflix, and that's okay. If you need more inspiration, here are 45 easy ways to relax in your room.
Keep active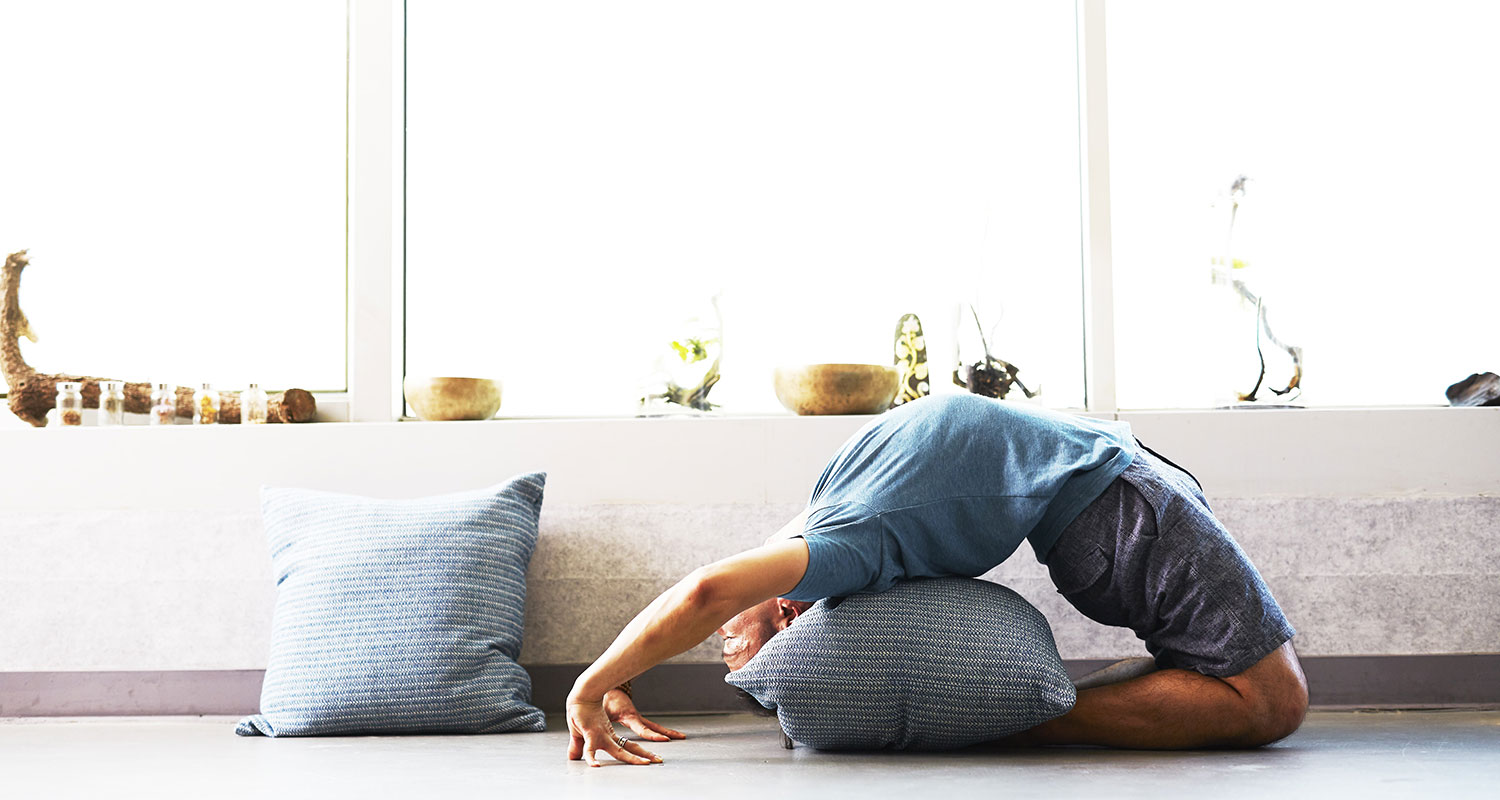 When you're studying from home and can't really get out to socialise, you naturally become less active. That's why it's so important to dedicate some time to exercise. Not only will it benefit your physical health, but it will also help with your mental health, as various studies have found exercise releases feel-good endorphins into your body.
Although the government is advising against all but essential travel, you're still able to go for a walk or run, as long as you can steer clear of other people. This not only gets you active, but you'll also benefit from a much-appreciated dose of vitamin D.
Don't feel comfortable going outside? You could give yoga a try, or why not make use of some of the home workout apps we've researched in this article?
Further help and advice
If you have any specific non-medical concerns and you're not self-isolating, your team at reception can help. Your university will also have a range of wellbeing services that you can use should you need it.
Whether you want more guidance or a friendly person to speak to, you can also find advice and support through the organisations below.
Enjoyed this article? Give it a like