How to stay fit from the comfort of your own home
One of my favourite parts of being a student was having access to a huge range of affordable exercise at my fingertips, from the gym to the huge range of clubs you can join.
But seeing as though the coronavirus outbreak has us all self-isolating (see the latest advice on that here), staying active isn't quite as easy as it used to be.
As outlined by the government, we're allowed to escape the house for one exercise session per day, such as a run, walk or cycle, but we have to do it alone or with someone that we already live with.
But what else can we do? Well, luckily, there's already a host of resources online to help you stay fit, and in light of the current situation, more and more health experts are doing their bit to help you out.
With all that said, here's a list of ideas to help you stay fit at home...
Follow live workouts on Instagram
Yep, in light of gyms being told to shut down across the country, a lot of studios and other fitness institutions are now streaming live workout sessions online. Following along with (sometimes too) charismatic instructors is great for motivation, ensuring you don't fall off the pace that you might otherwise do if you're working out on your own.
Popular London-based studio 1Rebel is bringing several live sessions to Instagram every day. They're focused on strength and conditioning, so you can rest assured that you'll be working up a sweat. Barry's UK and Digme Fitness are also offering regular live workouts over Instagram.
Head over to YouTube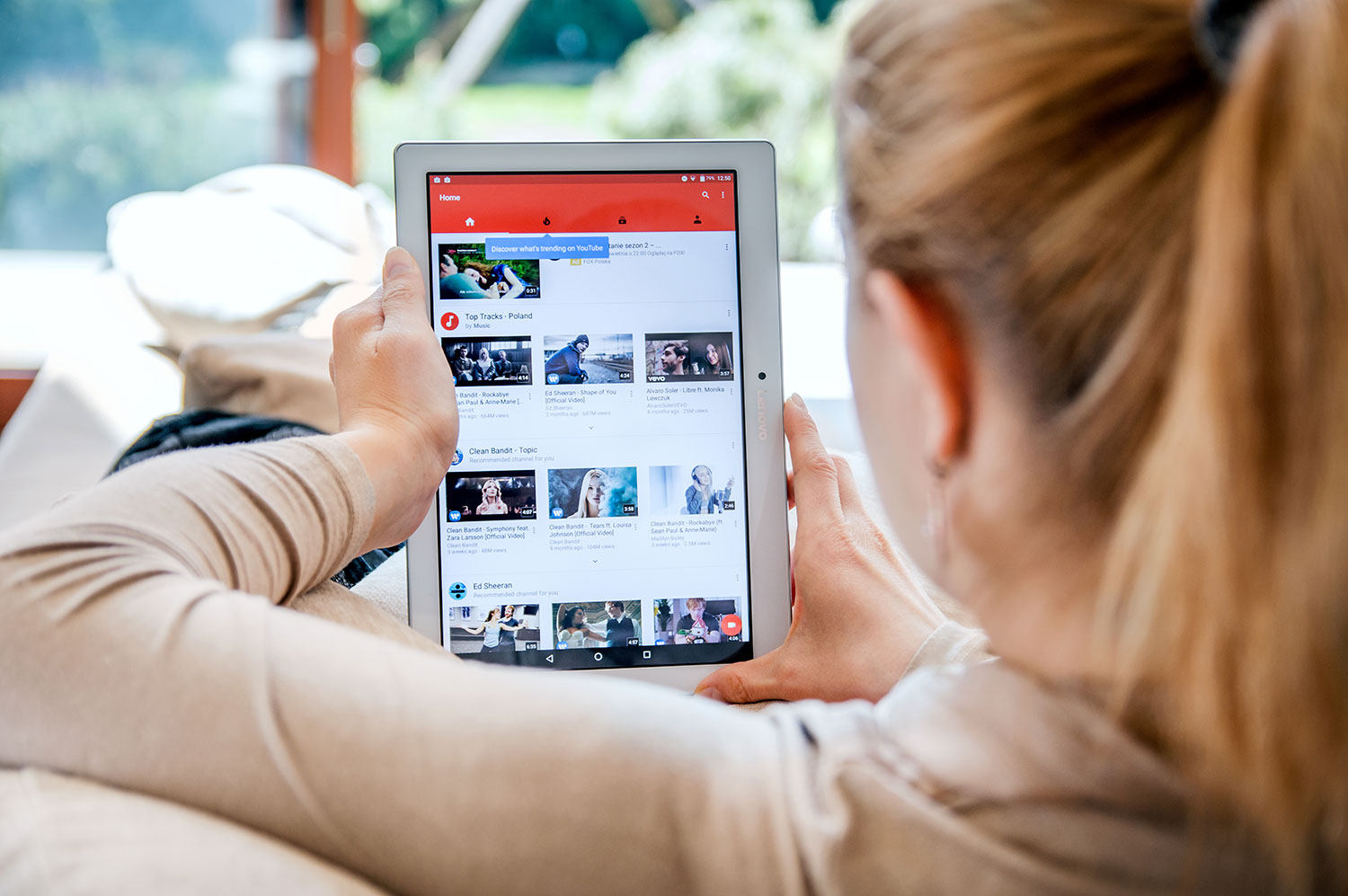 Photo: Daniel Krason / Shutterstock
Don't want to commit to following a live workout at a specific time on Instagram? Luckily, there are thousands of workout channels on YouTube, too, meaning you can dip in and out whenever you want to.
One of the most popular channels is The Body Coach TV, which is run by Joe Wicks. Ever since becoming a household name a few years ago, Joe has been offering accessible ways for the British public to get fit and stay healthy. He now has hundreds of videos that you can choose from, and is currently doing a daily PE session to help people through the coronavirus outbreak.
Pilates more your sort of thing? Cassey Ho's Blogilates channel has almost five million subscribers and offers workouts for both beginners and enthusiasts. You'll also find popular workout videos from channels such as FitnessBlender and HASfit, which have millions of subscribers between them.
Take on a 30-day challenge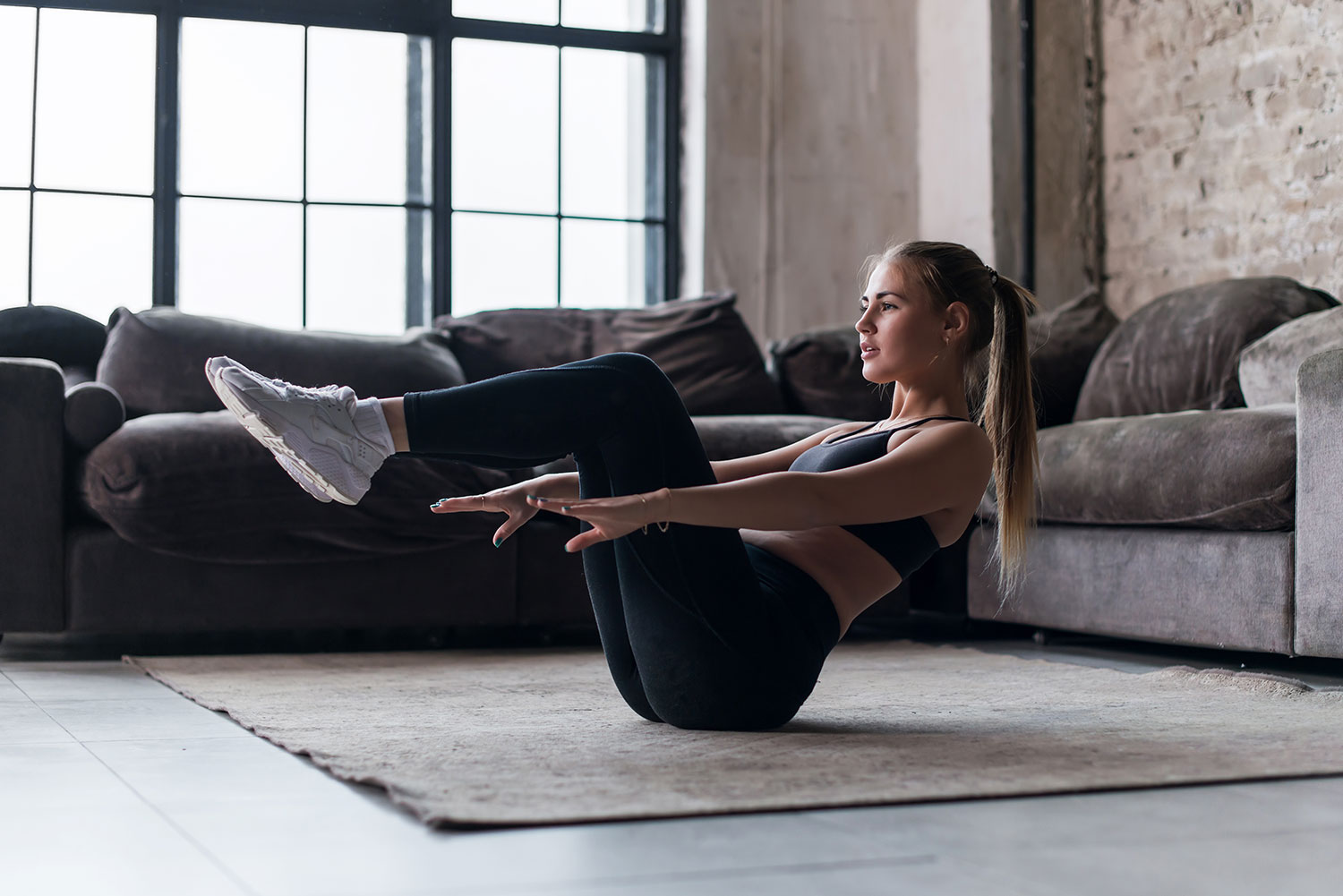 Type '30-day challenge' into Google and you'll be served with thousands of results, each offering you a seemingly simple workout that will deliver 'incredible results' by the end of it. This may or may not be the case, but if you see one that takes your fancy, give it a go.
Alternatively, if you're new to home exercise and don't know what a goblet squat is, you can make it simpler yet. Why not try a 30-day challenge with just one exercise? Whether that's 50 press ups a day or 100 jumping jacks a day, the important thing is that you start somewhere.
Once you've successfully made it a daily habit, you can then start adding other exercises into your workouts. Before long, you'll be a pro at working out at home. Just make sure to watch a few videos to help you get the right form, and don't forget, your exercises don't necessarily have to be done in one go - spread them out across the day.
Try out one of these apps
There are also a huge range of apps out there that'll help you stay in shape at home. Many of them provide workouts you can follow, but some also allow you to get custom workouts based on your goals and experience level.
Invest in a few pieces of kit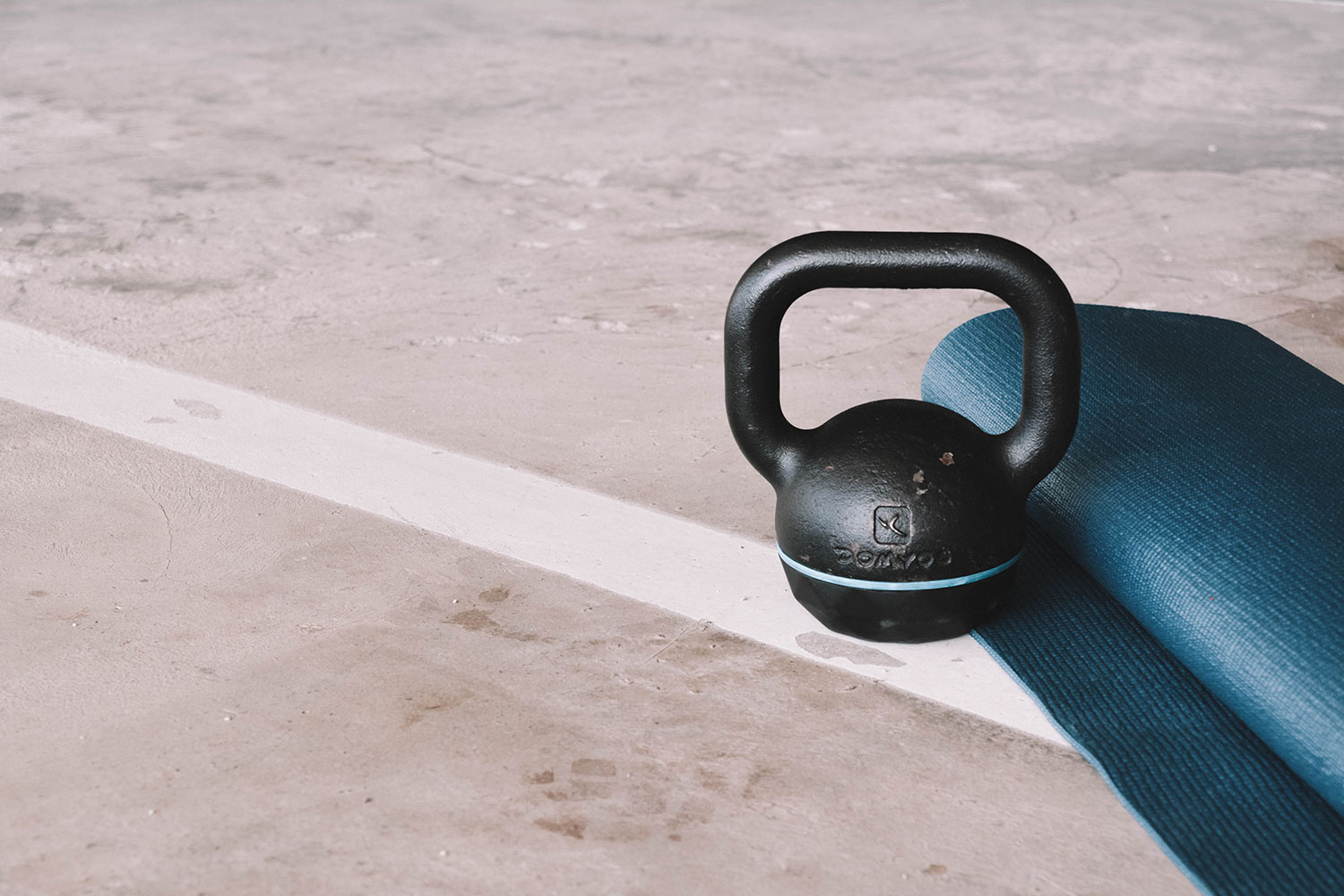 While you can easily work out at home using just your own bodyweight, if you want to take it to the next level you may want to order a couple of pieces of kit. For example, an exercise ball can open up a lot of exercises you just can't do with your own bodyweight, and helps improve things like posture and stability.
Resistance bands are also great for home workouts, as they don't take up much space, but allow you to improve your strength and conditioning. Beyond that, you may want to order a kettlebell or some weights to add into your workouts.
Make the most of what you have at home
While the kit that I mentioned above is great if you can get it, a lot of online shops are running low on stock as the country tries to stay in shape at home. If that's the case, there's a lot of general household items you can use instead.
For example, you could use a chair for dips and crunches or the stairs for step ups. It's really up to you how inventive you want to get. Why not try packing a bag full of water bottles and using it instead of a kettlebell?
While it's important to take care of your physical health, don't forget to look after your wellbeing more generally. And remember, there's nothing to stop you from doing this with friends (digitally, of course). Here's a few tips to help you out.
Enjoyed this article? Give it a like