'I felt llamas': How Ella deals with uni deadline stress
Uni deadlines are, for want of a better word, pants. We know we have to meet them in order to get the degree and we can't just enjoy the lie-ins and the student discounts, but they can be a bit much to cope with when they start piling up.
At the beginning of my final year, I had a breakdown. I realised I had got myself worked up before I had barely even started the semester and I knew something wasn't right. I saw my sister cope with anxiety and depression growing up and always got so frustrated when she just wouldn't ask for help. So, I knew I needed to do something.
‖
Start early. Do not leave it until the week before.
I looked into what my uni offered and got in touch with the wellbeing team. I got set up with a counsellor within the week and had a chat. I realised I wasn't managing my stress right and it was making me ill. So, we made a plan for me to deal with the problem effectively. And what do you do when you feel like you have a million and one deadlines? You plan and you felt llamas. True story.
‖
Start early. Do not leave it until the week before.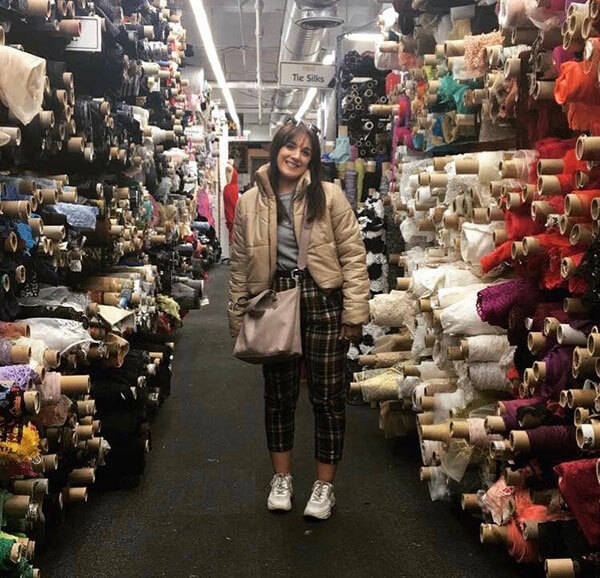 I found that splitting my tasks up really helped me manage them. The 13,000-word dissertation doesn't sound so bad when it's split into five sections. This makes the projects easier to cope with, as having lots of small hills to climb is more manageable than one giant mountain.
Also, start early. Do not leave it until the week before. I did that in first year and was mega stressed out, but my grades have improved a lot through planning. Trust me, you feel a lot better being on track and not worrying or snapping at your mates. Even if your brain is saying 'not today', try to write or create for five more minutes. Then you've done more than you thought you would, and you feel a little better.
If today is just not the day, it's not the day.
If nothing is making sense or going right, switch it up. Don't hang around it, getting frustrated and emotional that you just can't deal with it. Move on, do something else, and make it a productive day.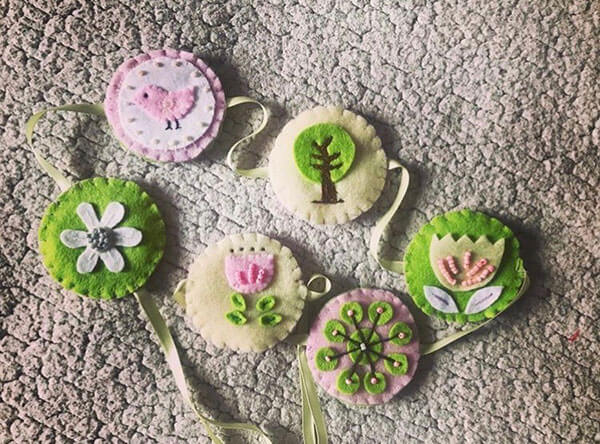 I found I got insomnia a lot when I first went onto antidepressants. So, I made the most of it. I would sit for hours in the early hours of the morning writing my dissertation and, man, it felt great if I ended up sleeping in because I had been productive.
My uni also recognised I wasn't in a great state and being so open with them really sped-up the process of getting help. I got a support summary, which basically gives me extensions on deadlines. I didn't want to use them, but they were my safety net. I knew that if I did get stressed and wasn't coping and got ill, I could take a few days to get better and crack on. Having this really helped. In the end, I didn't use any extensions. Instead, I planned my time, found a way to work around the thoughts in my head, and learnt how to cope.
Exam stress and coursework stress are both real. And they both suck. But learning how to use them in a positive way, to motivate rather than tear you down, is super-important for a happy time at uni.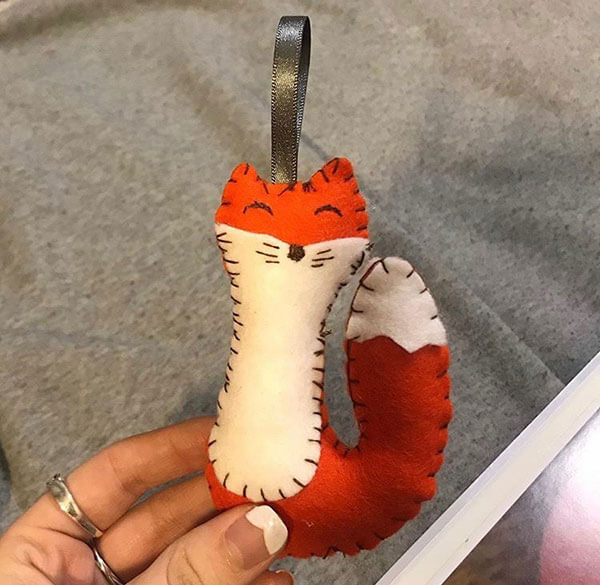 Now why did I talk about llamas? I found that having a hobby for my spare time, one that was simple and would take my mind off uni work, really helped. It's not good to be working on projects all day and night and I've always struggled with getting the balance right. I worked nine-to-five (cue Dolly Parton) every day and then I crafted.
I found sewing and needle felting were great. It's a cheap hobby, especially if you have a market nearby. Doing something with my hands would stop me from typing more and not stopping. Plus, it's really nice to give people things you've made. For example, my felted llamas. I gave these to my best mates, and they have since requested matching scarves for them, but you get the picture.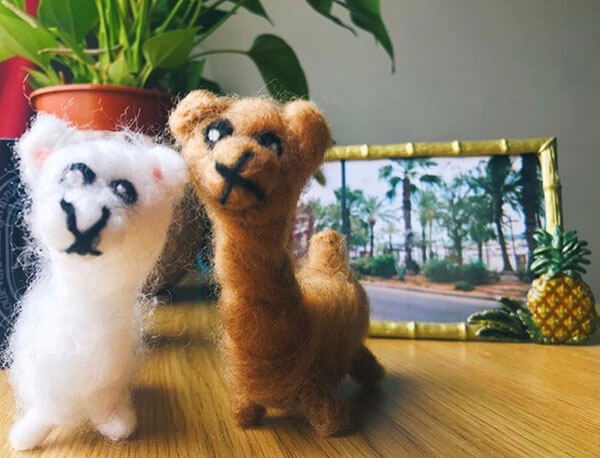 Enjoyed this article? Give it a like
I'm Ella, I'm 21 and in my third year at Birmingham City University. I'm currently studying Media and Communications specialising in Radio however I do study photography modules too.