'I was thrown off a horse': Handling the unexpected at uni
Have you ever broken a bone? Until my first year of university, I was one of those people who had never broken anything in their life. But that all changed when I was bucked off a horse during a riding session and fractured three vertebrae in my back.
Hours from home and with no idea that something like this would happen, I definitely wasn't prepared. Life doesn't always go to plan and injuries, especially, can't always be anticipated. But knowing who can support you if something goes wrong can make the situation less scary.
‖
If you aren't with anybody, call somebody you trust.
Here's what being thrown off a horse taught me about dealing with the unexpected.
Having someone with you really helps
I was lucky to be surrounded by people when I fell. My friend stayed with me and brought me water while we tried to work out what to do. I didn't go to hospital immediately. But, after a few days of getting worse rather than better, another friend went with me in a taxi to the nearest A&E where I was finally diagnosed.
She paid for the trip (I had already spent my week's money just getting back from the stables) and having her there made it much more bearable. It was even fun at times, catching up while we waited to be seen.
If you aren't with anybody, call somebody you trust. If you've suffered an injury, flag down a member of the public or call 111 (999 if it's an emergency). Otherwise, let your flatmates or university friends help you work out what to do and look after you in the meantime.
‖
If you aren't with anybody, call somebody you trust.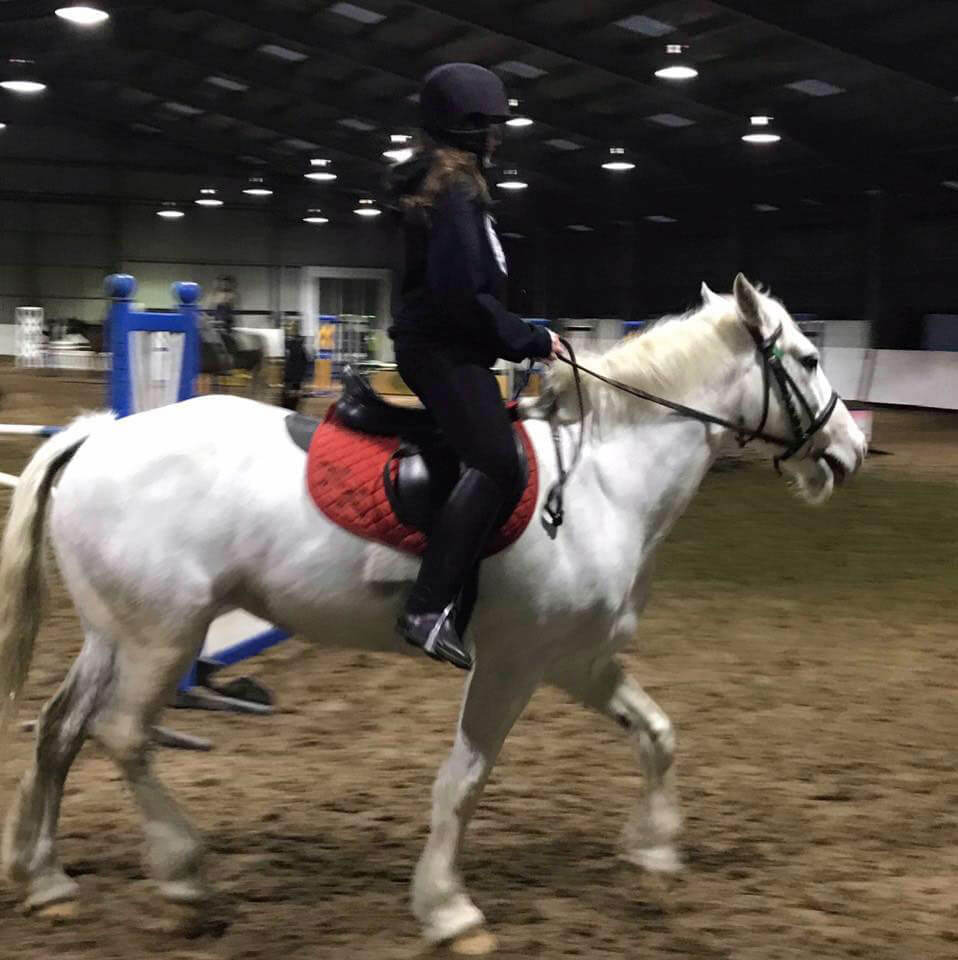 ‖
Remove text to hide quote
Taking time to recuperate is important
I ended up taking almost two weeks off from university. My family came to Portsmouth, stayed with me for a few days to prepare for the journey, then drove me home. I worried constantly at first about how I was going to catch up and whether I could still get the same grades I would have without getting hurt.
Despite my fears, taking time out ended up being the best choice I could have made. Being with my mum and sister was comforting, even if my cats constantly tried to sit on me which was surprisingly painful! I also got to spend Valentine's day with my boyfriend, which wouldn't have happened otherwise due to our university schedules.
This quality time with people I was close to helped me relax and think clearly about the situation, which then allowed me to get some coursework and revision done. By the time I returned to Portsmouth, I was ready to get straight back into it.
Day-to-day support at university is available
I missed a few lectures here and there, at first, when it was too much. My friends sent me recordings and notes and, when I did attend lectures, carried my bag when I couldn't because of the pain and pressure on my back. They would also look out for me to ensure I was doing alright during the day.
The Unite Students staff got me my own hard-backed chair for the kitchen, and my flatmates have excused me from changing the bins until I can lift and carry heavier objects.
Nothing is more important than your physical and mental health (not even grades!), so having a few people looking out for me was really uplifting in those daunting first weeks. Even when you feel ready to move on and get back into university, it's important to look after yourself and make sure you only do as much as is good for you.
It's natural to worry but speaking opens up options
There were times when I felt as if I was taking too much on at once, as if my injury was too much to handle. I even wondered if I should drop out and start again in September. It was a frustrating time and sometimes scary. I spoke to my family about my fears and realised that, in spite of my worries, I had options.
I told my personal tutor what was going on and was advised to fill out a blanket extenuating circumstances form. This form, if approved by your university, allows you an extra 20 days to hand in any coursework, as well as postponing any exams if need be. I haven't needed to use this yet, but it gives me peace of mind knowing I won't be disadvantaged if I need more time.
Speaking to lecturers also allowed me to access one-on-one sessions to understand concepts I had missed. Doing palaeontology, this really helped with the maths-based modules that I struggle with at the best of times. I also referred myself for physiotherapy to regain my health, which in turn should help with my studies.
Do what's best for you but try to let people help
Whatever might happen while you're studying, it's important to do what's best for you. If you need help, ask for it - you might be surprised by how many people are willing to lend a hand. It might even help you make new friends and connections.
There is all manner of support waiting for you. After all, your university is there not only to help you get the best possible grades, but also to care for your wellbeing and help you thrive.
‖
Remove text to hide quote
Enjoyed this article? Give it a like
Hi, I'm Ebony! I'm a first year studying Palaeontology at the University of Portsmouth. My interests include rock and metal music, scientific illustration and, of course, reading and writing. I'm passionate about bringing science and art together and believe research and creativity go hand in hand. I also love giving advice - I hope you find my articles helpful!