Quit the gym? These 9 free apps will keep you fit
Wasting money each month on a gym you never go to? Maybe it's just not for you.
Thankfully, these lovely apps will get you fit for free and you won't have to step foot in a gym.
1) Map My Walk
Best for remembering that walking is exercise too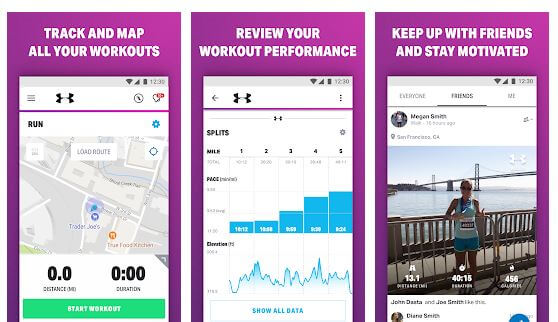 Brought to you by sportswear giant Under Armour, MapMyWalk is a does-what-it-says-on-the-tin app.
Use it to GPS-track your walks and find out how far you've gone, for how long, at what pace and incline, and how many calories you've burned.
It's compatible with your fancy wearables, and you can even share your progress straight to social if you're that way inclined.
2) Nike Training Club
Best for getting reassurance that you're doing it right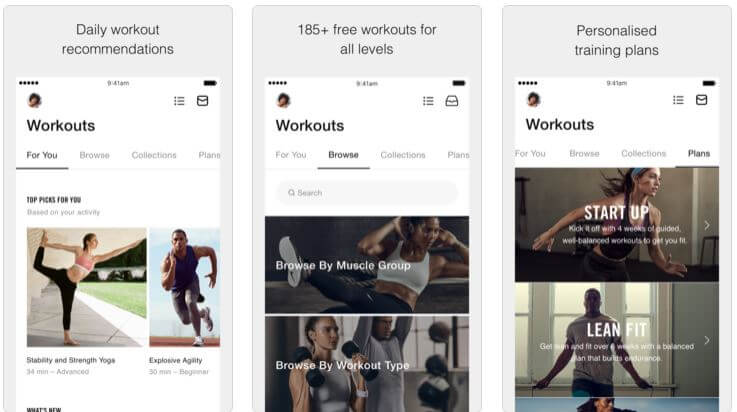 Nike Training Club is a beautifully-designed app that's loaded with 160 free workouts. Create your own personalised plan, and browse exercises by muscle group or activity.
Every activity is demonstrated by a Nike pro trainer or athlete – so you know you're doing it right.
Want Cristiano Ronaldo to work your abs for 15 minutes? The app does that.
3) Bike Computer GPS Cycling Tracker
Best for cyclists who want to keep track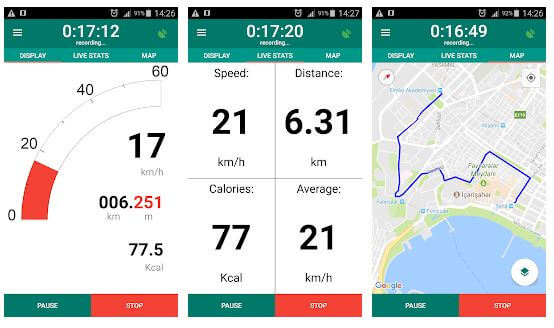 "Please don't change anything *****." Nigel Wa, 13 December 2017.
If you spend lots of time reading app store reviews, you'll know that comments like Nigel's are a rare thing.
Contrary to its rather clunky name, Bike Computer GPS Cycling Tracker provides a smooth way to keep track of your rides. Speed, power, altitude, duration, distance, route, calories.
It does the few things you want it to do, and it does them well.
4) Home Workout – No Equipment
Best for getting fit at home for free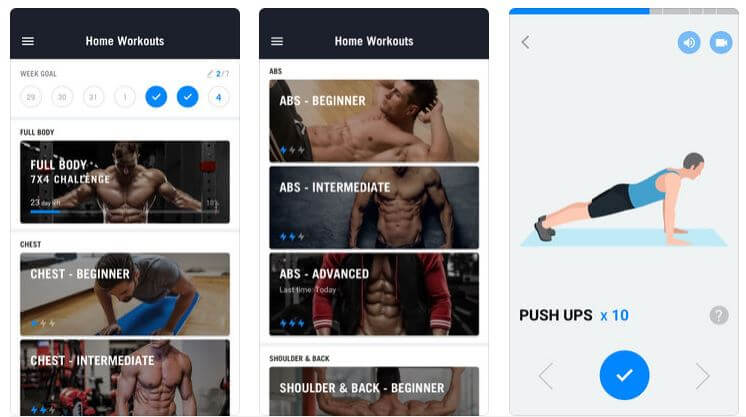 Human history teaches us that lots of people can all be wrong about the same thing. But the fitness experts behind Home Workout – No Equipment must be doing something right. They've got a 4.8 star rating from 110,000 reviews.
This free app contains a number of full-body workouts, as well as beginner, intermediate and advanced exercises for specific muscle groups. Set goals and track your progress.
5) Charity Miles
Best for giving back while you're getting fit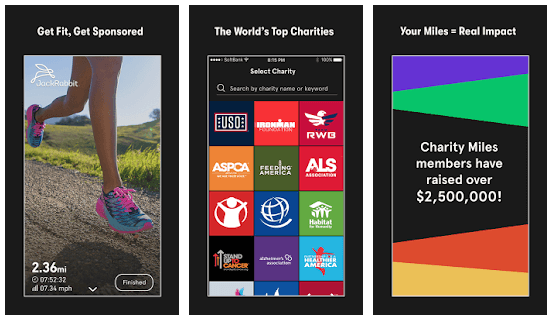 If you have a tendency to procrastinate, you should have the Forest app. And if you need extra motivation to move, get Charity Miles – the app that turns your daily movements into money for good causes.

Just get the app, choose a charity and start moving – no fundraising required.

The charities are currently all US-based, but those guys deserve help too right?

Android | Apple
6) RunKeeper
Best for runners and their competitive mates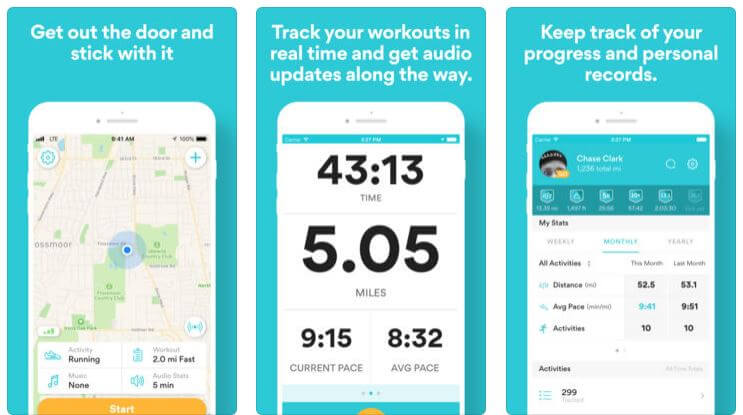 LifeHacker named this their top running app… way back in 2012. Some long-term fans fell out of love with it after the free training programmes were removed, but RunKeeper remains a great way to track your running for free.
It records and monitors all the variables you'd expect from a GPS training app – and it syncs with other apps and wearables.
Plus – invite your friends to join and you can share and compete against each other's progress.
7) 0-100 Push-ups Challenge
Best for progressively building strength and tone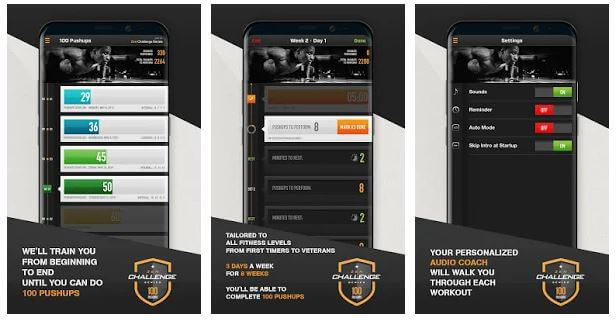 Done properly, push-ups are an almost-total body workout. But surely it's beyond any mortal to complete 100 in a row? Not according to the folks behind the Zen 0-100 Push-ups Challenge.
This app uses voice commands to guide you through a progressive 8-week programme from 0-100.
Fans of recognition will enjoy the badges they get for completing each workout.
8) MySwimPro
Best (of a bad bunch) for swimming enthusiasts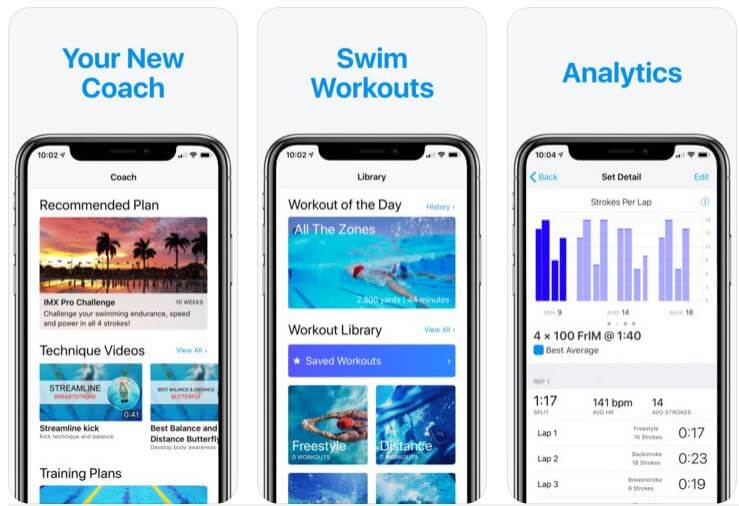 Studying computer science with hopes of developing the next billion-pound app? The lack of good app options for the pool is an opportunity waiting to be seized.
MySwimPro is the current best bet for owners of the Apple Watch 2 or an android wearable.
Access a library of workouts, track your swims and get detailed analytics on your mobile.
9) Johnson & Johnson 7-Minute Workout
Best for high-intensity aerobic and resistance training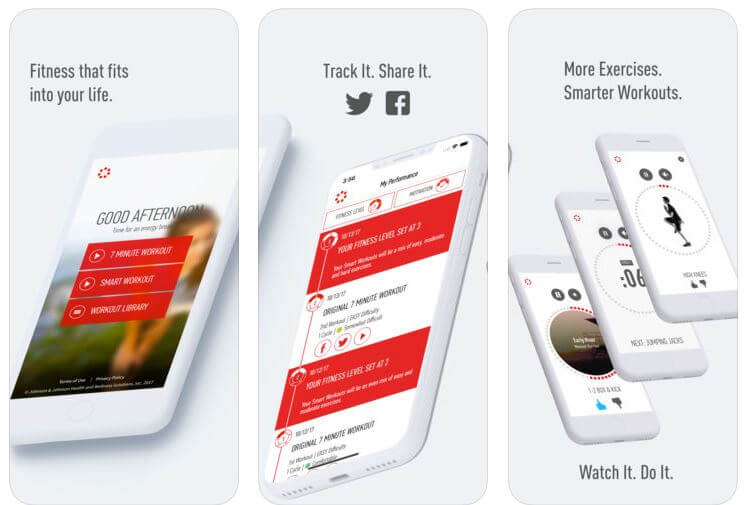 "It's the workout you've been hearing about."
It probably isn't. But Johnson & Johnson's 7 Minute Workout is one of the swankier 7-minute apps on the market.
With 72 exercises and 22 guided workouts from designer Chris Jordan, this is the only no-equipment, high-intensity circuit training app you'll need.
Follow my lead
I recently quit the gym. Because I hate the gym. But also because they sent me an 'end of year statement' that showed I was there for just one hour in the last three months.
That was an expensive 8-minute row, followed by 20 minute cycle, interspersed with 32 minutes of fiddling with Spotify.
If this is you too, join me in ditching the gym and keeping fit with these free apps instead.
Enjoyed this article? Give it a like