Supporting a friend: How to be there for someone
University is an incredible experience, but it can be full of challenges. Many students talk to their peers when they're having a tough time at university. But it can be hard to know what to say when a friend or a flatmate is struggling.
‖
It can be hard to know what to say when a friend or a flatmate is struggling.
So, how can you have a supportive conversation if a flatmate or friend opens up to you about their mental health difficulties?
Giving them space is a great start
Don't worry about not understanding everything or knowing the right thing to say – simply by giving them the space to talk, you're showing them that you're there for them.
Try your best not to act shocked or surprised, as that could make them feel uncomfortable. And consider your body language too – keep your body language open and approachable.
Here are some other points to consider:
Respect privacy
They might not be ready for other people to know just yet, or they might not be ready to talk fully – just keep the door open for when they are.
Respect boundaries
Try not to put too much pressure on yourself.
Focus on thoughts and feelings rather than behaviours
This will help you see your housemate's bigger life-picture, rather than getting caught up in the ins and outs of specific behaviours.
Don't try to fix the problem
Avoid giving advice, telling them what they need to do and how to do it, and trying to come up with a solution.
Encourage them to seek support when they're ready
Find out about the support available for different mental health issues at the Student Minds website
I spoke to a student who experienced mental health difficulties at university about the support of his friends. He told me:
"Believe me, the support of others in what is such an overwhelmingly lonely time for a sufferer, is incredible".
Providing someone with the space to talk is empowering and can make a huge difference.
Remember to look after yourself
Sometimes these conversations can be difficult to have, so don't forget to look after yourself too.
Try to keep in mind:
It's okay if there are some things you aren't comfortable talking about
If something comes up that you aren't comfortable talking about, you might suggest that they talk about the specific issue with someone better placed to support them – their GP or a student services counsellor.
Don't put too much pressure on yourself
Need to take a step back? You may feel guilty for putting yourself first, or you might worry that something bad will happen to your housemate. These are reasonable and legitimate concerns but you can't be there for them 24/7 – nobody can.
Maintain boundaries
You're not supposed to help with everything. Encouraging your friend or housemate to try and solve their day-to-day problems can really help them find greater confidence in their ability to cope without having to rely exclusively on the support of friends.
Make sure you're getting support
It can be difficult to support a friend or to hear a housemate is struggling, so make sure you look after yourself too.
Another student I spoke to reflected on the support his friends gave him:
"I only now appreciate the difficult situation I put my own friends through and the stress it must have put on them... I sincerely hope my friends put themselves first. There is a limit to what friends can do to help and compromising their own needs does not help anyone."
Tell a professional if you're worried for their safety
If you become concerned about your friend's immediate safety, or the safety of others, call the police/ambulance service by dialling 999 and alert a Unite Students team member.
‖
It can be hard to know what to say when a friend or a flatmate is struggling.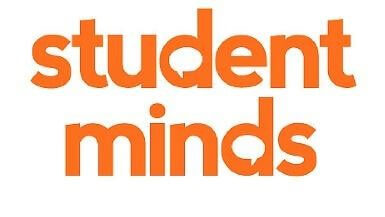 Student Minds is the UK's student mental health charity. They empower students and members of the university community to look after their own mental health, support others and create change. Find out more at the Student Minds website.
Enjoyed this article? Give it a like