The simple swaps I made to live a healthier, more fulfilling life
I'm one of those people who really dislikes having a daily schedule of what I have to do.
One of my favourite things about uni is that it includes a lot of individual study time, allowing me to have a more flexible schedule, which I love.
The problem with this is that it can be quite easy to slip into less healthy eating and living habits. I learned a lot about this in my first year, when I did most of my weekly homework in the middle of the night and slept for way too long. 

For my second year, I told myself that I had to be better and try to adopt healthier habits. The good news is that they worked. So, I've decided to share a few of my top life-changing habits so that you can try them yourself.
Getting my five-a-day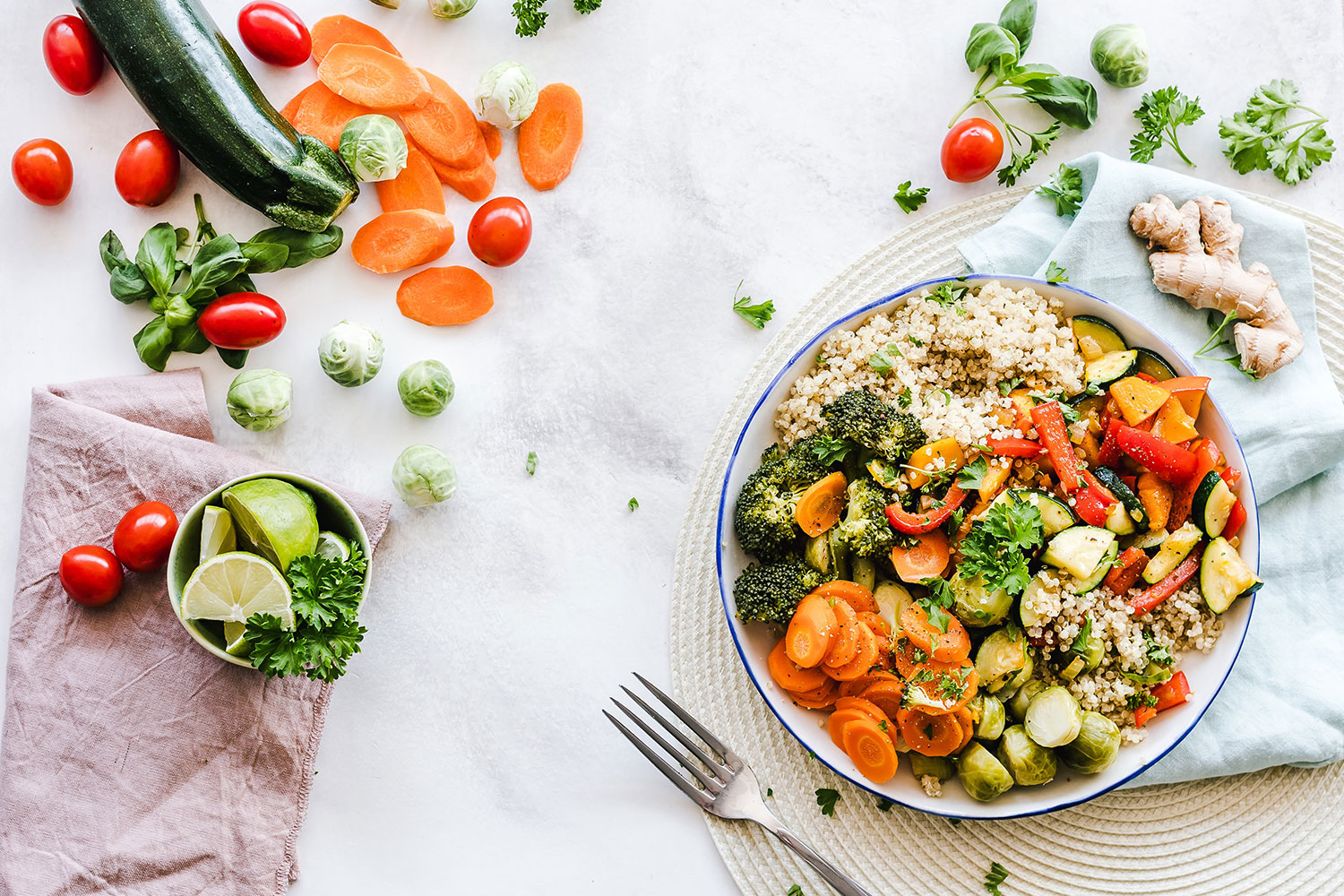 As a vegan, my diet mostly consists of vegetables anyway. But those who think that being vegan automatically means that you're healthy are wrong. During my first year at uni, I mostly just ate ready meals. And not the healthiest kind of ready meals.
This year, I've tried to make up for that by eating better and regularly getting my five-a-day. Since I've made the changes, I've found that my health has really improved. If you're unsure of what counts as part of your five-a-day, check out this advice from the NHS.
Cooking more
This is tied to the first point, but another way I've been trying to improve my eating habits is to cook more from scratch. It's so easy to just chuck some frozen, processed food in the oven, but it can leave you feeling groggy.
Instead, I've started to meal prep week by week, which has saved me both time and money. Need some inspiration? Check out some of our favourite batch cooking recipes. Or why not try to cook your favourite take-out meals at home?
Not sleeping away my days off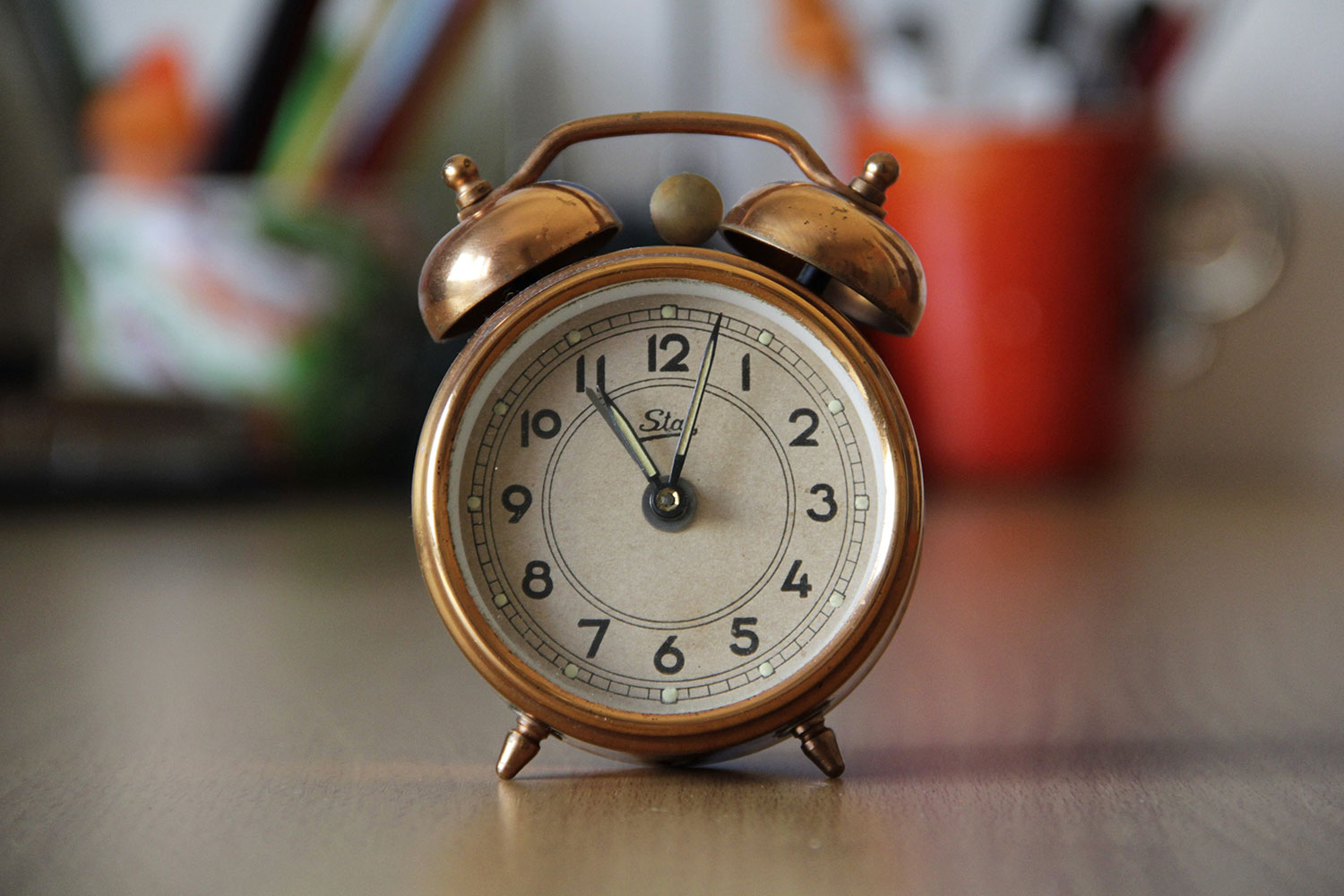 This is probably the hardest thing I've been trying to do. I'm one of those people who never feels as if they've had enough sleep. If I could choose, I'd spend most days asleep. But by trying to wake up earlier than I'd like, I get more things done during the day that I'd otherwise stress and lose sleep thinking about.
Even if I don't have any work to do, I'll still wake up so that I can make the most of the day, reading a book, watching films with friends or exploring my uni city. Time is precious, so it's important to seize the day once you've got your all-important eight hours.
Having five-minute dance parties
This may sound like a joke, but one of my friends told me to try to have a five minute dance party every day. Five minutes where I put my headphones on and literally dance like no one's watching. If you don't feel comfortable doing this, lock yourself in your bedroom and close the curtains so no one can see you.
Like most students, I spend most days in a lecture hall or studying by a desk, so my five-minute dance party may be the only type of exercise I have the time and/or energy to do that day. It's also a great thing to do when you really need a break from studying.
Doing something for me every day
This may sound a bit cheesy, but it's important. When I finished school, I got burned out. I had been at full speed for so long that, when everything was done, my body forced itself to slow down. It's been two and a half years since then, and I'm still trying to fully recover from it.
Although it was hard to go through, it taught me to slow down and start doing more things just because I want to do them. Since then, I've been trying to do at least one thing a day that I want to do, but don't necessarily have to do.
This could be anything from practicing French on Duolingo (because I'm a language nerd) to watching a new film on Netflix that I haven't had the time to watch yet (here are a few ideas). Just try to do something every day that forces you to calm down and relax a bit. You'll thank yourself in the long run.
These may all seem like quite small changes, but by sticking to them, they've made my life less stressful, which I think most of us need.
Enjoyed this article? Give it a like
I'm a second year student at Liverpool John Moores University, where I'm studying English Literature and Creative Writing.