Walk this way: Kathryn on the simple joys of a daily stroll in Newcastle
If you're anything like me, you may well have chosen your university based on the city it's in. I know I did. 
Going for walks in and around Newcastle is one of my favourite things to do on my days off from lectures and coursework. I could walk around a city admiring the different architecture for hours.
‖
I usually take my walks alone as an opportunity to de-stress.
So, here's how I spent one particular week walking around my favourite city and why I think you should make a walk part of your daily routine. 
Please note that I went on my walks before Covid-19 restrictions were in place. If you're going for walks, make sure you follow the rules where you are.
Monday: Morpeth by train
‖
I usually take my walks alone as an opportunity to de-stress.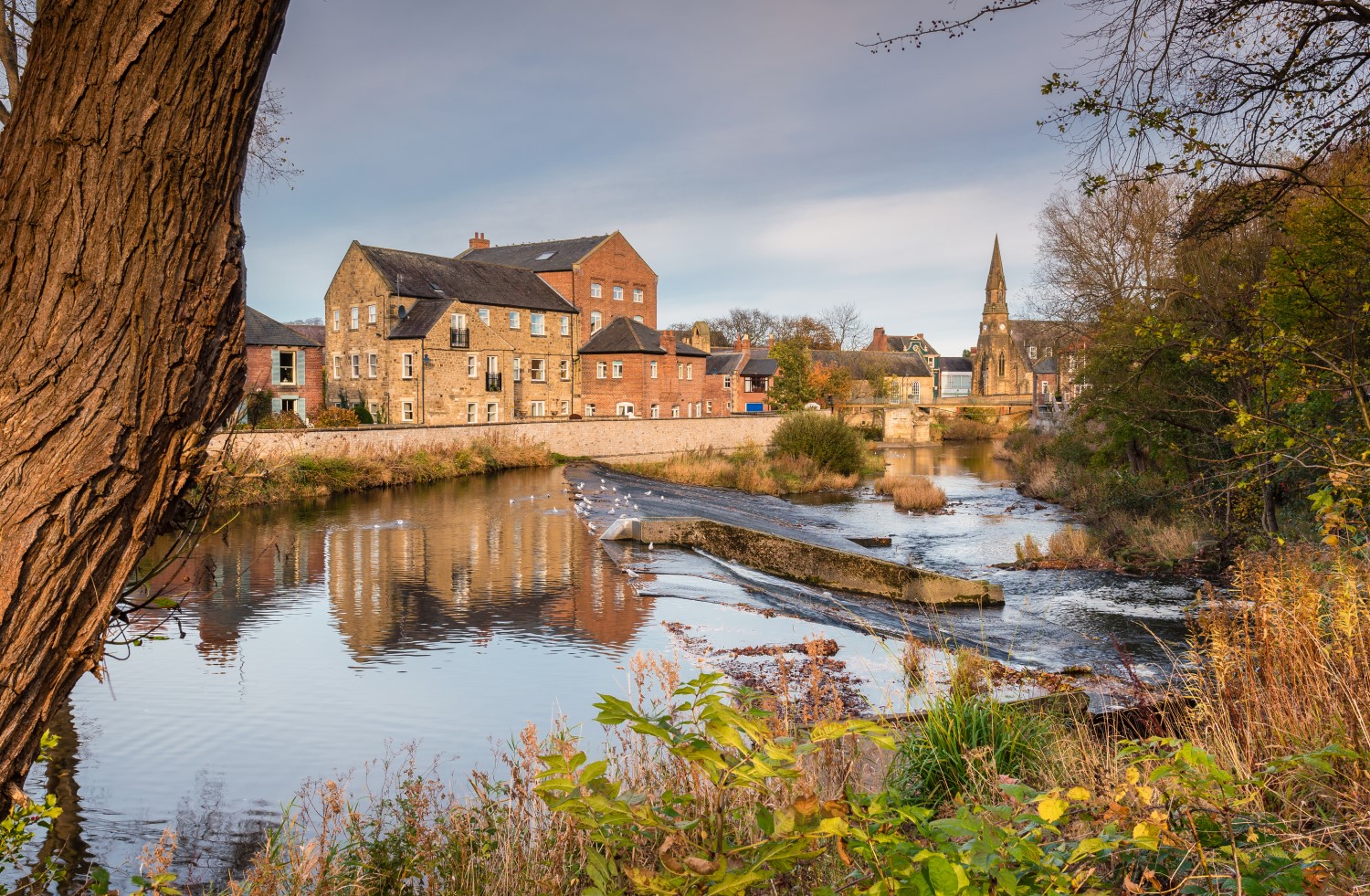 Morpeth is a favourite of mine, and the first place I visited outside of the city when I first moved here. It has a lovely selection of shops, including a vibrant art shop which, as an occasional artist, I love to browse.
For this walk I begin at the railway station, having just gotten off the train from Newcastle. The train journey is less than half an hour, providing a quick escape from bustling city life. Walking down the main road, you reach Carlisle Park. Carlisle Park sits on the bank of the River Wansbeck, and features a castle, bird cages, and a tribute to the suffragette Emily Davison.
When I first went on this walk it was mid-October and the trees were all different shades of orange, but this time spring was in full force, and the trees were beginning to grow more leaves.
Tuesday: St James' and Castle Leazes Moor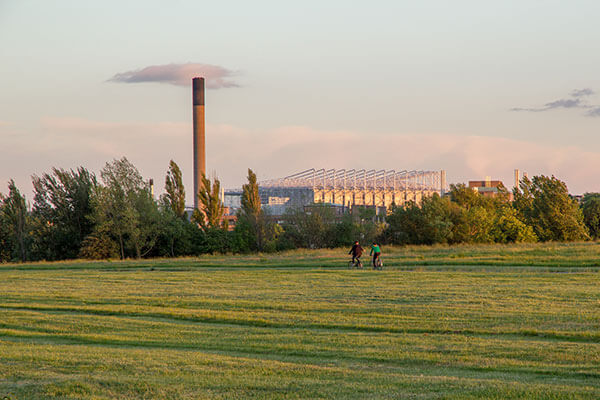 On Tuesday I met up with a friend from home and took a walk around the city centre, veering off toward St James' Football Ground and Castle Leazes Moor. Newcastle has more green space in relation to population than anywhere else in the country (including London), so it's always nice to take advantage of the parks and moors.
We chatted about university, friends and general life, while taking in the fresh air. We were even lucky enough to catch the sight of some ducklings.
Wednesday: Tynemouth by Metro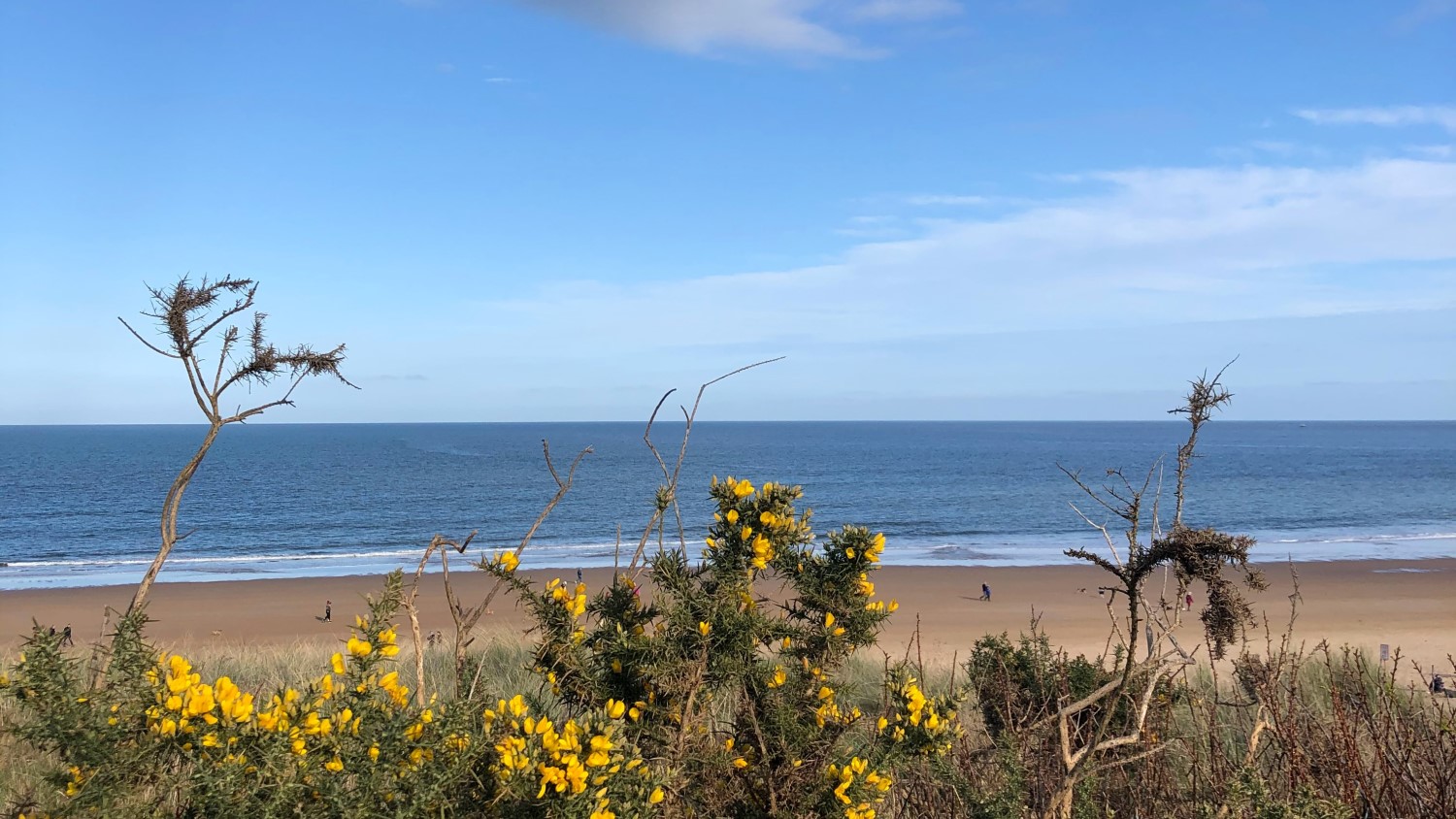 I love the seaside, and have always felt at home by water. Having once visited South Shields to complete a university project, I thought it would be nice to travel to Tynemouth, catching the Metro from Monument and leaving the train at Tynemouth. On Saturdays and Sundays you are greeted by a bustling market selling trinkets and antiques.
The walk to the beach is a short one through the town, and I was surprised at the number of shops. I certainly took the opportunity to pop into one of several gift shops.
I walked the length of Longsands beach, admiring the seafront architecture and embracing the sea air. A great way to relax and take some time away from my studies, even if I did end up with sand in my shoes.
Thursday: Hexham by train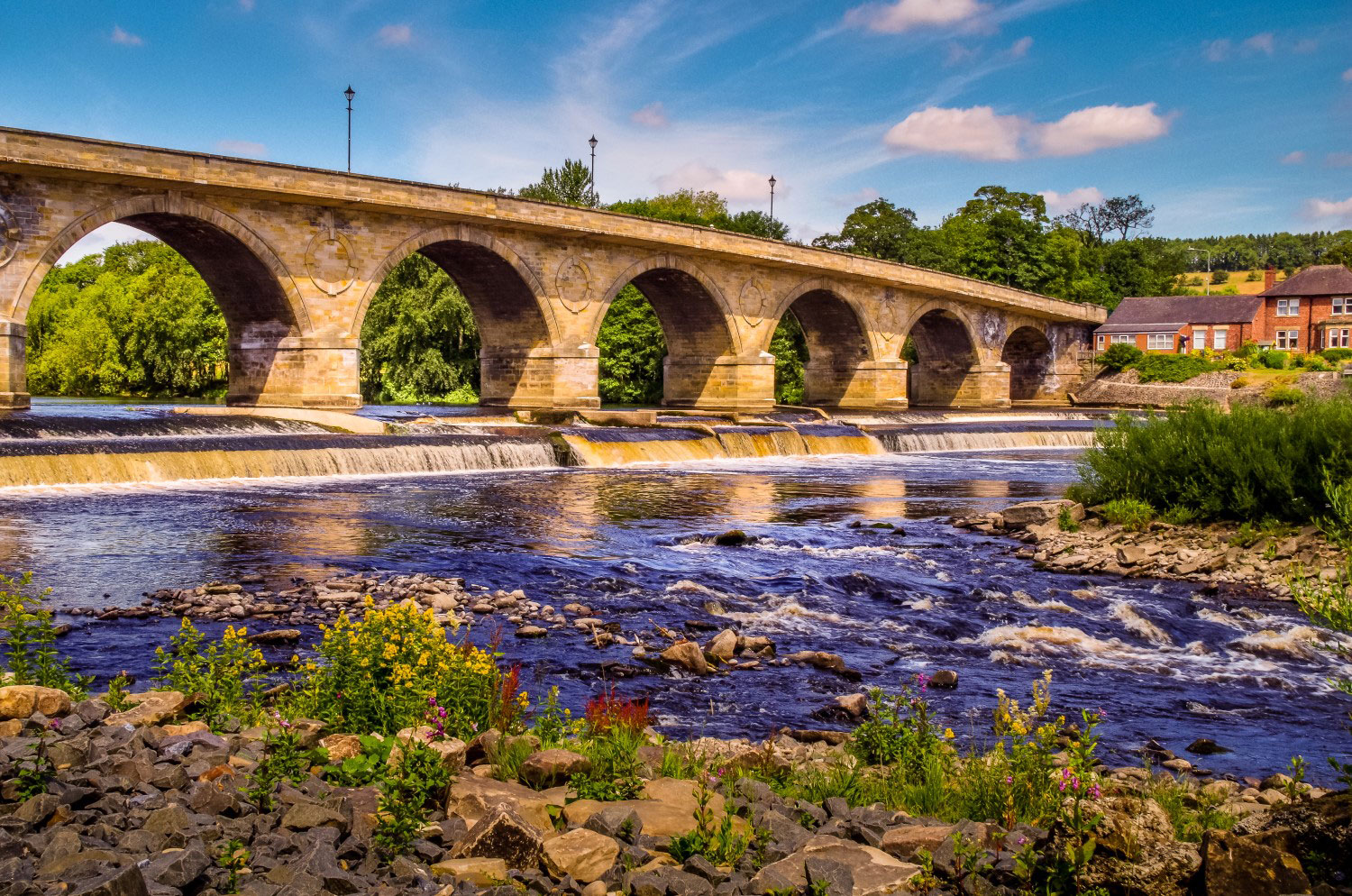 I'm not from a city, and often find living in the city centre cramped and noisy. Maybe you're the same. When university work gets a bit much or I feel as though I want a break from city life, I take the train to either Hexham or Morpeth. Neither is particularly far away, and the train journeys are cheaper with a railcard than a 3-zone metro ticket.
Hexham is halfway along the Tyne Valley Railway Line and one of my favourite places to visit. It has a lovely country park on the banks of the River Tyne which, when I visited in spring, were covered in daffodils.
I usually take my walks alone as an opportunity to de-stress. I like to keep things quiet on walks like these so often leave my headphones in my pocket. The sound of running water is something I find super-relaxing, so hearing the sounds of the river really helps me to clear my head and reset for upcoming deadlines.
Friday: Gateshead via High Level Bridge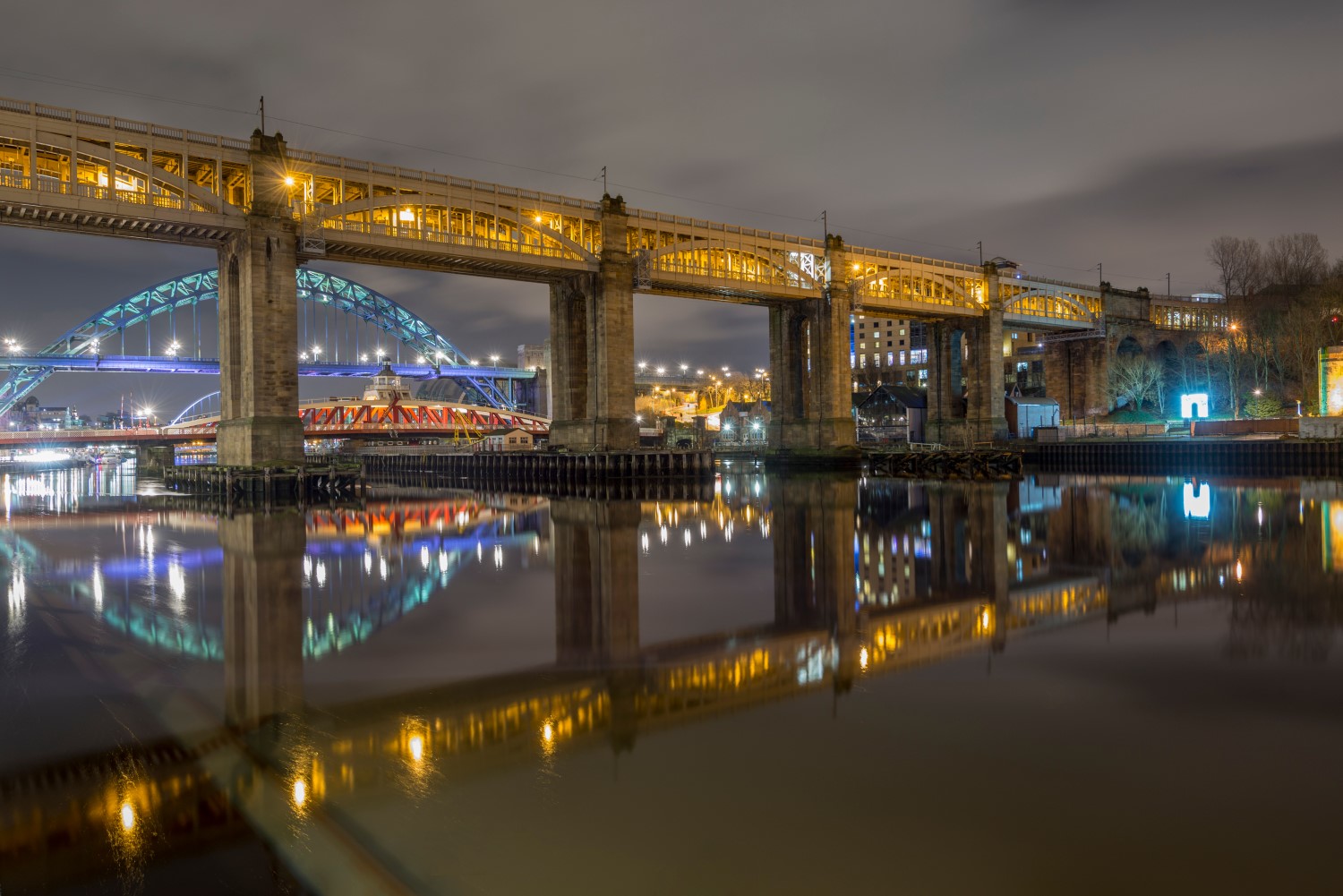 I took this walk after dark (mostly to take advantage of the big Tesco) as the lights of the city make the route extra pretty. From the High Level Bridge you can see the Tyne Bridge, Swing Bridge, and Millenium Bridge all lit up for the night. The Millenium Bridge is usually alive with brightly-coloured lights, illuminating the water.
Saturday: City Centre and Eldon Square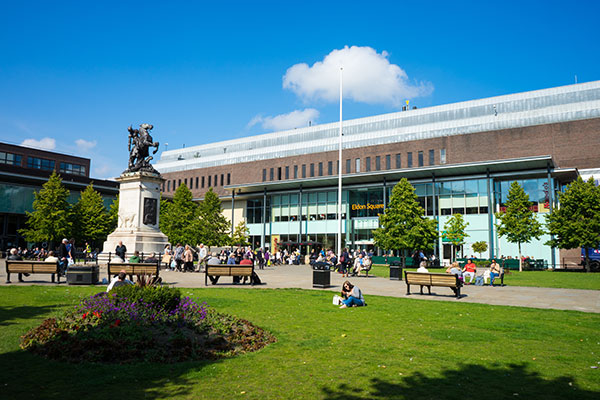 I love taking the opportunity to walk up through the city centre to the Great North Museum, and back through Eldon Square. In normal times, Newcastle City Centre is bustling with people on a Saturday, all busy shopping and - like me - running errands. I love to listen to the buskers, take my time visiting shops, and appreciate being outside without having to rush.
Sunday: Grainger Town and Quayside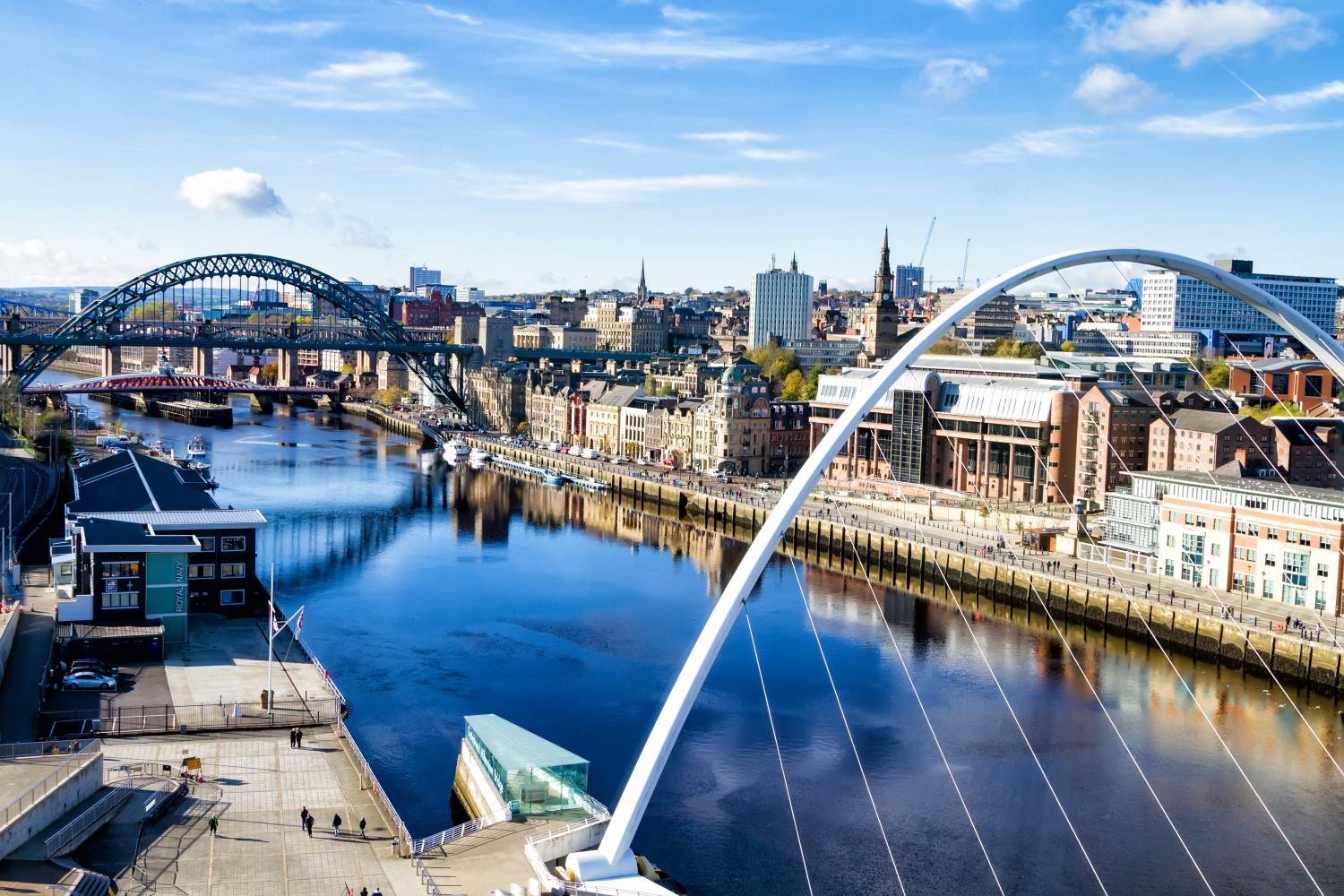 Quayside was the place that most attracted me to Newcastle. It's vibrant, full of life, and provides wonderful views of the city's seven bridges. It's super easy to get to, too. A 15-minute walk past Newcastle's castle, a series of quirky gift shops and several cafes, and you'll find yourself at the water.
On a normal Sunday, Quayside Market runs from 9:30am through 4pm and provides the perfect opportunity to browse produce by local sellers and businesses. Stalls range from handcrafted leather wallets, to fudge, and picture frames. Coming from a market town, this makes me feel right at home.
For this walk I usually walk down to just beyond the Millenium Bridge. If you're super-lucky you might see the bridge tilt to let boats through, which is quite a sight. I usually end this walk with a visit to the Baltic Centre for Contemporary Art. There are amazing views of the city from the viewing gallery and a gift shop selling unique books and gifts downstairs.
Looking for somewhere to live in the city? Our high-quality student accommodation in Newcastle may be just what you need.
Enjoyed this article? Give it a like
I'm a first year Film and TV Production student and I love all things cats, comedy and crime drama. You'll usually find me cradling a mug of tea (and a cat when I'm at home) and binge watching my favourite crime shows on Netflix. I'm a keen volunteer and a member of the Drama and M.A.D (Making a Difference) societies.