How I'm spending my summer in these unusual times
In these difficult times, it's near impossible to spend summer how you'd originally intended.
After finishing my second year of uni, I'd planned to meet friends at the pub, go to theme parks and go on holiday to enjoy the sunshine. But 2020 had other ideas, making these things harder to do.
Although lockdown restrictions are gradually being lifted, it's still going to be difficult to do a lot of the things I had originally planned for. Instead, I've figured out ways to make the most of my summer while being at home. Here's what I came up with.
1) Quiz nights from home
If you have any form of social media, I'm sure you've seen everybody 'Zooming' each other to meet up. I've figured that video calling friends that are scattered across the country may not be as good as meeting in person, but it is definitely better than nothing.
I have jumped on the Zoom bandwagon with my group of friends to do a quiz every Friday night. It seems like this is how everyone is spending their weekend nights now, and who can blame them? We take it in turns to create a quiz each week and crown the winner before the call ends (this is usually not me. I never reach the podium).
Having these quizzes every week gives me something to look forward to while I get through the rest of the week. Whether the days are going fast or slow, I'm sure you can agree they are all blending into one long, neverending week. But having a quiz night at the start of the weekend breaks things up nicely. 
2) Trying a new hobby and spending time on the activities I love
Having all this free time has led me to try things I've never attempted before. I've tried embroidery, I've had a go at painting and I've done some baking. These have all been fun experiences, but they all led to a disastrous mess and disappointing results.
But I've also been dedicating more time to doing the activities I enjoy. I love to read, and now seems like the perfect opportunity to pick up books I've never got round to reading. I've also tried different types of books that I wouldn't usually read.
Of course, reading may not be for you. You might be a 'I prefer the film to the book' type of person, in which case, watch the films you've always wanted to see and never got round to! I've used a chunk of my time watching movies all my friends have seen, but I haven't. You could even work through Empire magazine's top 100 movies of all time.
3) Taking time to recalibrate and focus on myself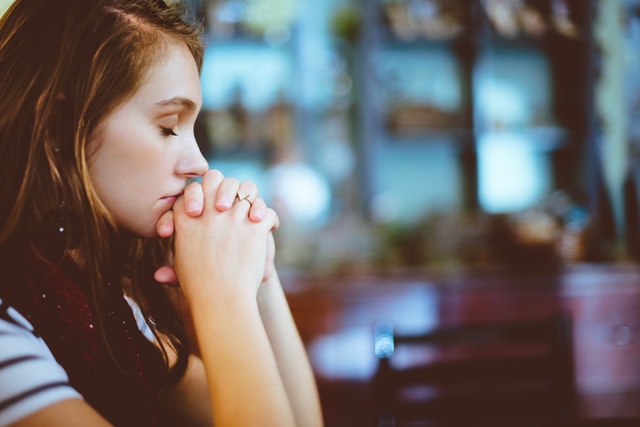 It's important to spend your time doing things that you enjoy, the type of things that make you lose track of time because of how engrossed you are in what you're doing. I realised I hadn't put aside enough time for myself to do the things I really enjoy, so I've made a conscious effort to do so.
With everything going on right now, it's been difficult to focus on your own needs and your own mental health. While it's important to be aware of what is going on around you, it's also important to be aware of how you are doing. I was once told that if I'm in no state to help myself, I won't be in the right position to help others. That stuck with me.
Meditation and yoga are good ways to recalibrate and get back in touch with yourself, but it's not for everyone. Personally, I find myself getting distracted and even more tense when I meditate (ironic, I know).
So, I've figured out different ways to check in on myself. One of these is to recognise what I am eating and how much exercise I am doing in a day. I'm a bored snacker. I get bored, so I snack, and being at home all day makes it easier for me to reach for a packet of crisps or one more bar of chocolate. 
I've used this time to focus on my diet, to make sure I am drinking more water and to make sure I move enough in the day. If you think about it, how many times do you lift your arms above your head in a day? I've realised my answer is not a lot, and I'd like to improve that.
Adjusting our lives around these weird circumstances may be difficult, and although the things I am doing to spend my time may seem basic, they make a big difference. It's important to find little ways to make spending time at home as bearable and fun as possible. 
Enjoyed this article? Give it a like