How to be vegan on a student budget by the duo behind BOSH!
Living a vegan lifestyle can be challenging when you're a student, but it doesn't have to be. Henry Firth and Ian Theasby, authors of popular plant-based cookbook BOSH!, have written a whole book dedicated to making vegan living easier.
In this extract from their new book How To Live Vegan, the dynamic duo explains how being vegan doesn't have to cost a lot...
We were on a panel on stage in front of hundreds of people, talking about sustainable food. One of the panel claimed that eating plant-based food was a privilege that many people are not able to afford. We disagreed, but it did get us thinking.
Plant-based, vegan or veggie food is not expensive. Most of the things that everyone eats every day (whether they are a meat eater, veggie or vegan) are made from plants. It's often the meat and animal products that are the expensive parts of a meal. Now, eggs are a cheap source of protein unavailable to vegans, yes, but beans and legumes can be found incredibly cheaply, especially if you buy them in bulk.
If we're talking about really, really cheap ready meals or fast food, then yes, it might be easier to find cheap non-vegan versions. But with a bit of knowledge about how to cook, you can absolutely make healthy vegan meals on a budget.
This kind of food is not a privilege, and it can be affordable for everyone. Being vegan may even end up saving you money. Here are our top tips for eating plant-based food and keeping food costs down.
Buy ingredients
This sounds obvious, but what we mean is don't buy ready meals. Buy whole ingredients and cook them yourself. It's cheaper to cook from scratch and usually healthier too, as your meals will be less processed.
Don't go shopping when you're hungry!
This doesn't just apply to your vegan supermarket shop, but any kind of food shopping! You'll make bad choices and pick up food to satisfy your immediate hunger cravings. So, avoid shopping when you are feeling peckish. Go with a full stomach (or shop online) instead.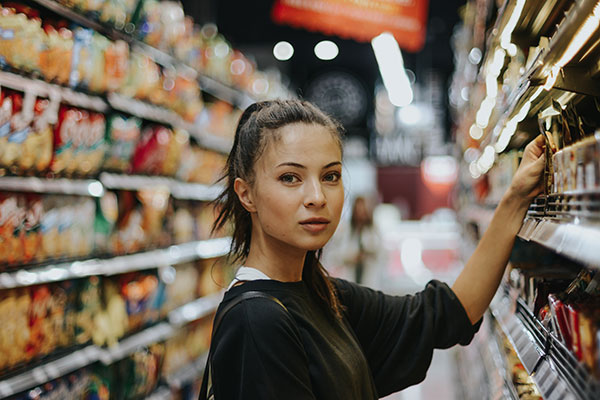 Buy frozen
Frozen fruit and veg is usually cheaper and is often actually fresher than 'fresh', as it is frozen as soon as it's picked. Look for fruits, berries, vegetables and even herbs in the frozen aisles.
Stock up on reduced or 'on offer' items
Buy ingredients when they are on offer – bulk-buy plant-based milk or condiments as they have a long shelf life. Look out for fresh produce that needs to be sold that day, then freeze it until you are ready to use.
Resist 'vegan', 'free from' or 'alternative' products
If you're looking to save money, then avoid products which are specifically 'vegan' or 'free from' alternatives. It is these alternatives – things like dairy-free cheese or meat-free sausages – which can be expensive. If you really want to eat them, then why not make your own?
When you're starting out it can be easy to fall into the trap of buying vegan ready meals and 'vegan' items, but we encourage you to learn how to cook a few basic plant-based meals for yourself so you'll never be caught out.
Choose own-brand products
These can be so much cheaper than some of the big brand names. Most supermarkets also offer dairy-free versions in their own-brand ranges, so hunt them out, just remember to check the labels. A great way to spot the cheaper products is to look down when you are shopping – the value ranges are often closer to your feet.
Buy in bulk
This is a really key tip – bulk-buy to get maximum savings. If you can, find a bulk-buy store, otherwise, look for the bigger, cheaper bags of goods. Pantry goods will keep in your cupboards, or you can freeze fresh items.
Shop in local international shops
Speciality shops can often be cheaper when buying certain goods. Whether it's spices, vegetables, tofu, noodles, dried pulses, tinned tomatoes or even peanut butter, you'll be surprised by how much you can save shopping around.
Visit your local market
Getting your fresh produce from the market can be a real money-saver. We're not talking about exclusive farmers' markets in fancy parts of town – they can be unnecessarily expensive. Find regular fruit and veg markets with low prices and be proud that you're supporting local businesses.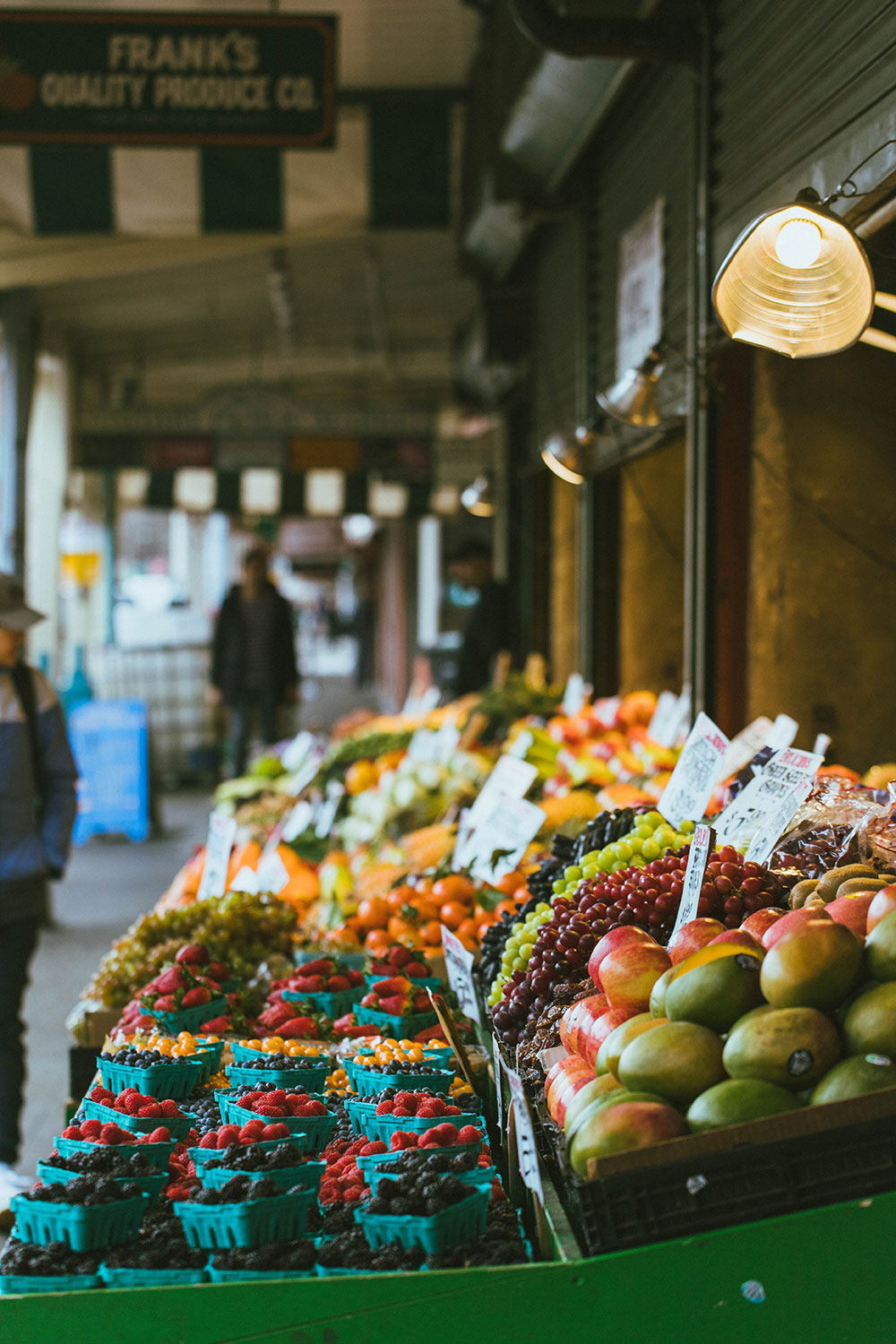 Freeze fruits and veggies
Got some fruit and veg going off in the fridge? Pop it in the freezer; this saves money and reduces food waste – much better for the environment. Peel, chop and deseed as needed first and freeze in a freezer-proof container for up to two months. We love to peel, slice and freeze bananas to put in smoothies or to make ice cream. And we also try to batch our smoothies, using freezer bags to make ready-to-blend smoothie mixes.
Batch cook and freeze
Batch cooking and freezing can be a money (and time) saver. Make a double, triple or quadruple helping of chilli and freeze the leftovers in single portions. They'll be ready to reheat in a microwave or oven whenever you need; this is quicker than cooking and healthier than a ready meal.
Leftovers for lunch
A great hack (and one which we incorporate into our daily lives) is to have leftovers for lunch. Cook a big meal like a curry, chilli or pasta dish, and have your leftovers for lunch the next day, with a little helping of greens or salad. Hey presto, you've got two meals for the price of one (slightly bigger) meal.
Tips taken from BOSH! How To Live Vegan, out now (HQ, HarperCollins).
Enjoyed this article? Give it a like