How to make the most of expensive items on your shopping list
One of the biggest surprises I had when I arrived at uni was just how expensive some basic items are.
From cleaning products and fresh meat to fresh fruit and veg, some purchases just made me feel like my bank balance was dropping, and fast. Sure, you can buy own-brand items in order to save a bit of money, but sometimes it just isn't quite the same. So here's my short guide on how to make the most of those items that you need to splash out on.
Embrace the temporary pain of buying cleaning products

Cleaning products can be very expensive, especially in your first shop when you need to buy a lot all at once. Remember, you can purchase own-brand versions of popular brands that will do the exact same job. 
Similarly, despite it seeming like a big expense all at once, you only have one room and bathroom to be cleaning on your own. This means the products you buy will last a lot longer than if you were cleaning an entire house, as the area you are using them for is obviously smaller. 
Even so, I'd really recommend buying value packs such as 'family sized' products. These can be more expensive in one go, but over a long time they actually save you money due to them lasting so much longer. It makes things more cost effective. 
Items like washing up liquid can be bought in turns with your flatmates, as you only really need one or two per kitchen. On this note, you could also share cleaning products with someone else in your flat in order to save money, such as buying a big bottle of bleach or disinfectant between two people.
Hand sanitiser is now more important than ever, and while prices have increased over the past few months, buying one big bottle and refilling smaller bottles not only saves plastic, but also money.
Get savvy with how you use food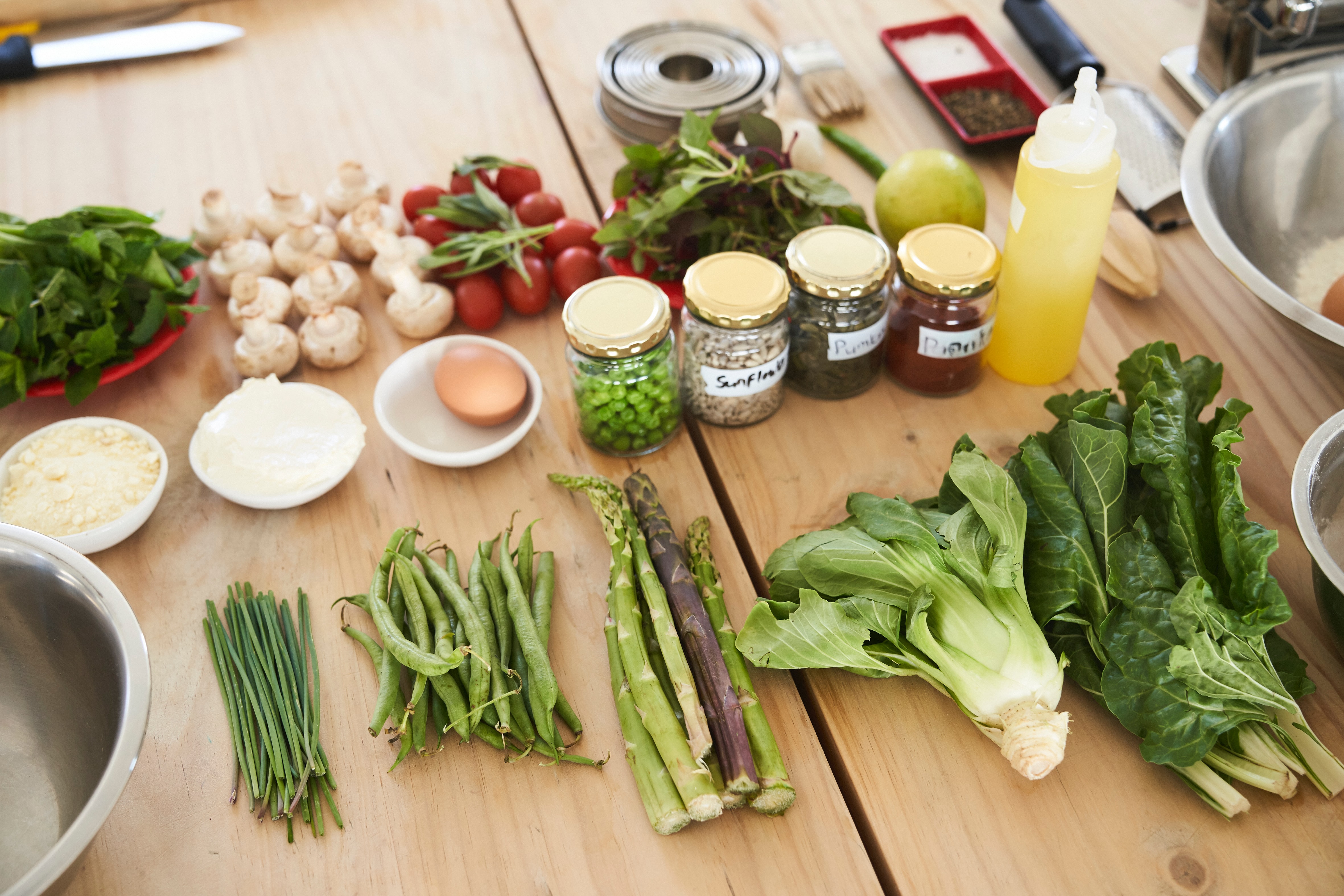 Fresh meat can be really expensive, and when you're just buying for one person the packets are often too big to get through before the food goes off. However, there are several ways that you can prevent any unnecessary waste. 
One potential option is cooking more than one portion at a time and freezing the leftovers, or putting it in the fridge for the next day. This helps stop food going to waste, as well as saving time when you need another quick and easy meal.
My flatmates and I would also sometimes share ingredients, split the cost and have the same meal if we knew that it'd be hard to cook in a small portion. This is especially good for meals that come in kits such as fajitas. Not only will it help save you money, but it's also a nice way to get to know your flatmates and spend some time together cooking and eating.
Don't let fruit and veg go to waste
Fresh fruit and veg can be expensive, and like meat, it needs to be used quickly so it doesn't go off and end up in the bin. Did you know that you can also freeze most fresh fruit and veg (Jamie Oliver has a few tips on that)? It's a really handy way to make sure you're not throwing money away.
In the winter months, excess veg can also be used to make stews and soups, which can be batch cooked and kept in the fridge or freezer. Stews can be really simple to make, but are really filling, using pretty much any spare meat, veg or tins in the cupboard. Simply throw it all in a pan and leave it to cook slowly. It's full of flavour and is so easy! 
Likewise, fruit can be used to make smoothies or added to yoghurt or cereal. Blenders can be bought for a reasonable price, allowing you to use fruit all in one go. It can be a really handy and healthy option for breakfast or a snack.
Shop around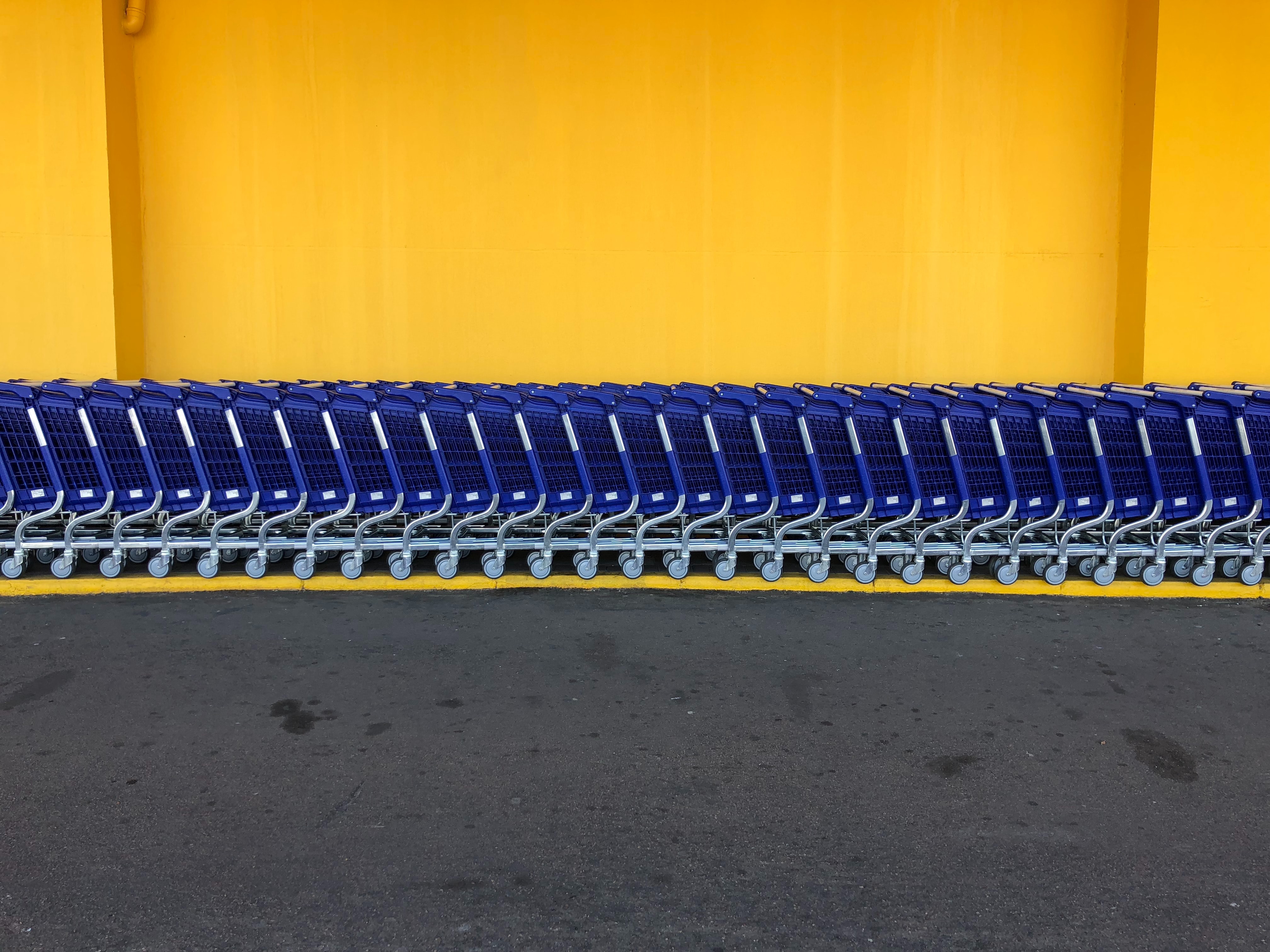 Shopping around can help save money on branded items, as there are often multi-buy offers and discounts on branded items. These are really helpful when stocking up and saving money. Supermarket loyalty schemes sometimes offer vouchers or point incentives to save money on big brands, which are definitely worth looking out for.
So, despite the cost of that initial shop being quite shocking, there are definitely some quick and easy ways for you to save money. Think clever and you too can get the most out of your shopping without breaking the bank.
Enjoyed this article? Give it a like
I'm currently studying criminology and sociology at Liverpool John Moores University, (my main interest being crime and my favourite city being Liverpool!). In my spare time you'll probably find me dying my hair a random rainbow shade, watching old festival videos or planning my next adventure.