Second-hand style: The many joys of buying vintage clothes
Throughout the last few years, and especially the last few months, the focus on sustainability has increased more and more. Not only is it important to pay attention to what we eat, how we recycle, and how we get from A to B - it is also important to shop for clothes in a sustainable way.
Many retailers promote recycling and upcycling fashion, so why buy new clothes when there are so many already produced and available? Shops, markets, and websites aiming to sell good-quality fashion, in good condition, are everywhere now. Plus, it can make saving money a lot easier.
During the last few years, I've had a lot of experience with buying clothes second-hand. So here are my tips for doing it right.
Charity shops and flea-markets: The unexpected, once-in-a-while bargain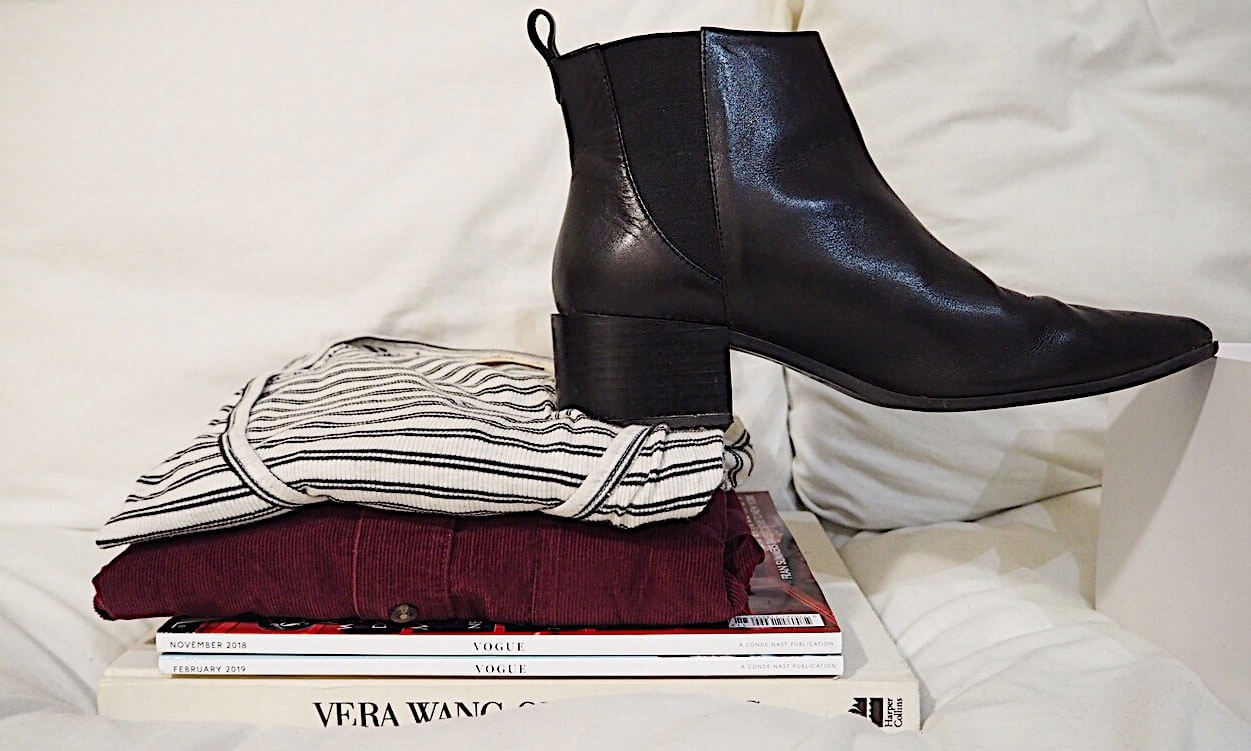 Wherever I go, there is always a charity shop around the corner. They are basically everywhere. When I've got time, I love to pop into some, rummage through the clothes and accessories and get inspired by what other people didn't want anymore.
Obviously, there isn't always something for my taste or my size. But if I find something, there is no need to hesitate as the prices are extremely low. The same goes for flea-markets. Even though there are not as many of these around, prices can be low and the selection huge.
In summer, for example, I found a cute checked black-and-white crop top in one charity shop. In the next, I found a pretty similar and matching pair of high-waisted cigarette trousers. Not only was I satisfied with finding two pieces that go together, but I also spent as little as £4 in total.
There won't be a piece each time I go to either place, as these are things other people don't need or want anymore, but it is always worth a try.
Vintage markets and specialist second-hand shops: The truly one-of-a-kind piece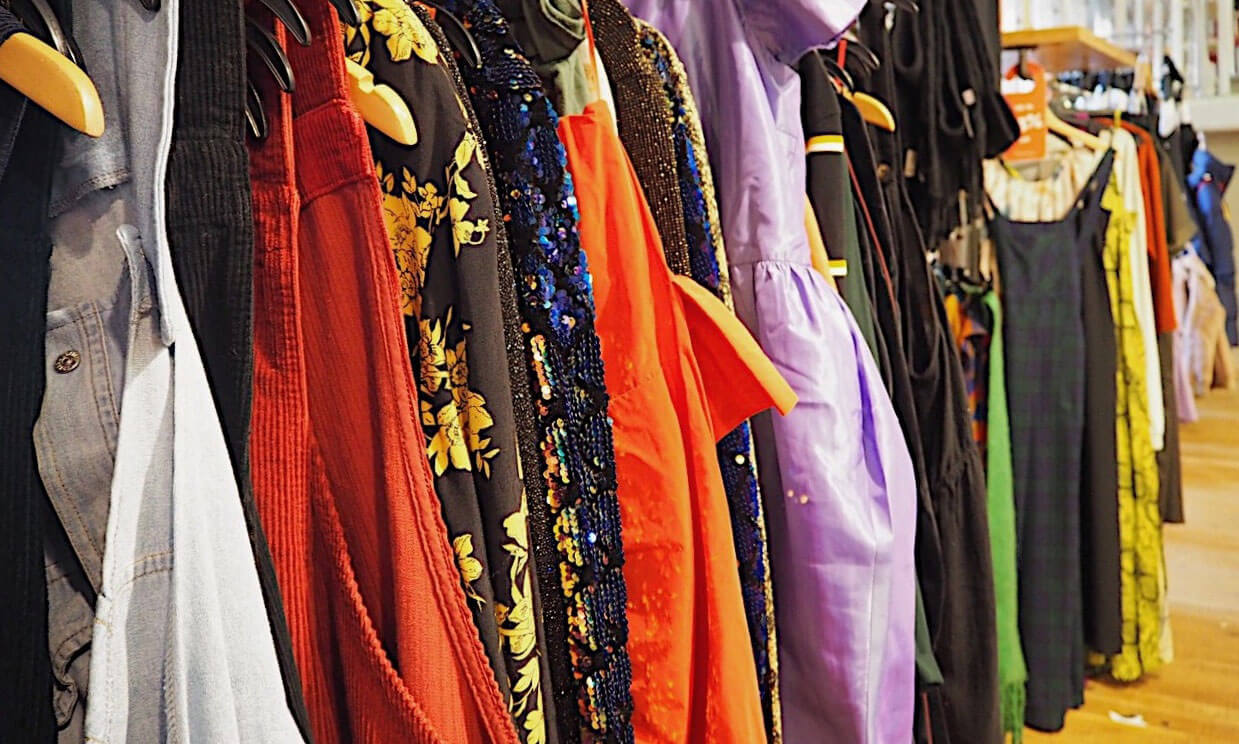 Whether vintage market or second-hand shop, the atmosphere in such places is amazing. As soon as I find something, I hold on to it. Most of the pieces are the only ones of that kind, often from the 70s, 80s, or 90s and are therefore truly vintage and unique.
The clothes I find there are in very good condition, often great quality, such as leather or wool, and no-one around you will have them. Even though fashion stores represent contemporary trends, for me it is much more fun to buy away from the high streets and enjoy shoes, dresses, or bags that are actually from the decade they represent.
In addition, second-hand and vintage places are great for inspirations and mixing up pieces to create your own style. This way, I found a burgundy-red corduroy shirt (that I was searching for for quite some time) for as little as £10, and a vintage designer jumper for only £15.
Shopping second-hand online: The piece you've been searching for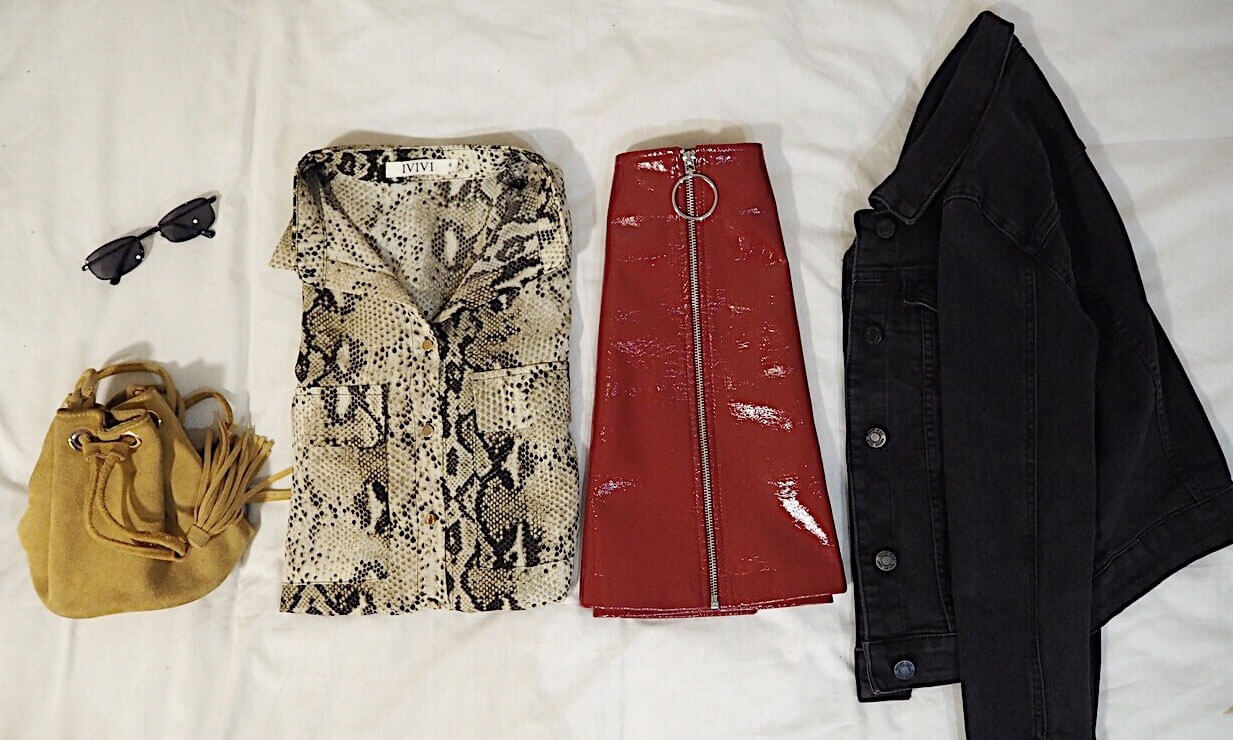 Many times I saw clothes in stores that were just way too expensive, not available in my size, or that I was simply too slow to get. The shoes were gone during the sale before I even had them in my basket. This is the time when I go online and see if people bought the piece and don't want it anymore.
Waiting a few weeks, or even better buying it next season, means there are actually chances for me to find it again. eBay and other online platforms where people can buy and sell clothes are perfect to search for pieces I want.
Thanks to this, I was able to find two different handbags I longed for when they were in store, but that were simply too expensive. Online, I got them in perfect condition, nearly unused and for about a third of the price. The mustard bag in the photo originally cost £40, whereas online I paid £10, which was absolutely worth the wait.
If I cannot find the exact item though, it inspires me to look for something similar, which at times ends with me buying a piece I like even more.
So no matter where I like to shop second-hand, there is always a great chance to find a special piece, even if it's not the one I was looking for for the last few months. Try it for yourself, you will get inspired by unique clothes, save money in the best case and, on top of that, do something great for the environment by shopping more sustainably.
Enjoyed this article? Give it a like
Hello, I am Vanessa, a 25-year old postgrad from Germany. My passion for writing evolved through my linguistic studies and the many books I read. In my free time I love to explore the world, may it be through fashion, travelling and cooking and I am always open for new experiences with my friends and family.