Selling clothes: What sells, and where? Vanessa explains
Spring is coming, and with the new season comes the desire for a fresh start. For me, that means clearing out my wardrobe, getting rid of everything that doesn't fit anymore or that I simply don't feel comfortable in.
Throughout the last few years, it has become a ritual for me to regularly go through my clothes, not only in spring but at least every two to three months. It helps me feel like I'm not getting drowned in clothes, like I love what is in my wardrobe, and like I actually know what I have. Plus, I don't feel guilty buying new things and it is a step towards being more environmentally-friendly.
If these clothes are still in great condition, I like to sell them, give them to someone knew who will love them, or simply recycle them in the best possible way.
So, I thought I'd share my favourite methods and experiences with you.
Getting organised: Sorting your clothes into piles
First, I get everything out of my closet and put only those things back that I love, wear regularly, or are for special occasions. Once I have decided which clothes I want to keep and which to give away, I make three piles.
The first pile contains clothes that can only be recycled and not re-worn. A great way not to waste the material is to give them to stores such as H&M for recycling. They make sure that those items will be recycled into cleaning cloths or insulating material, and give you in return some discount on one of your next purchases.
The second pile contains clothes I can sell off- or online. Those are the items that are in good or very good condition and someone else can still enjoy. Before I sell them though, I make sure that they are clean, ironed if necessary, and looking their best.
The third pile is items that have a little more value. I might want to sell clothes or items that were a little more expensive in the first place, such as a watch. The best way to sell those and get a reasonable amount of money for them is to sell them online.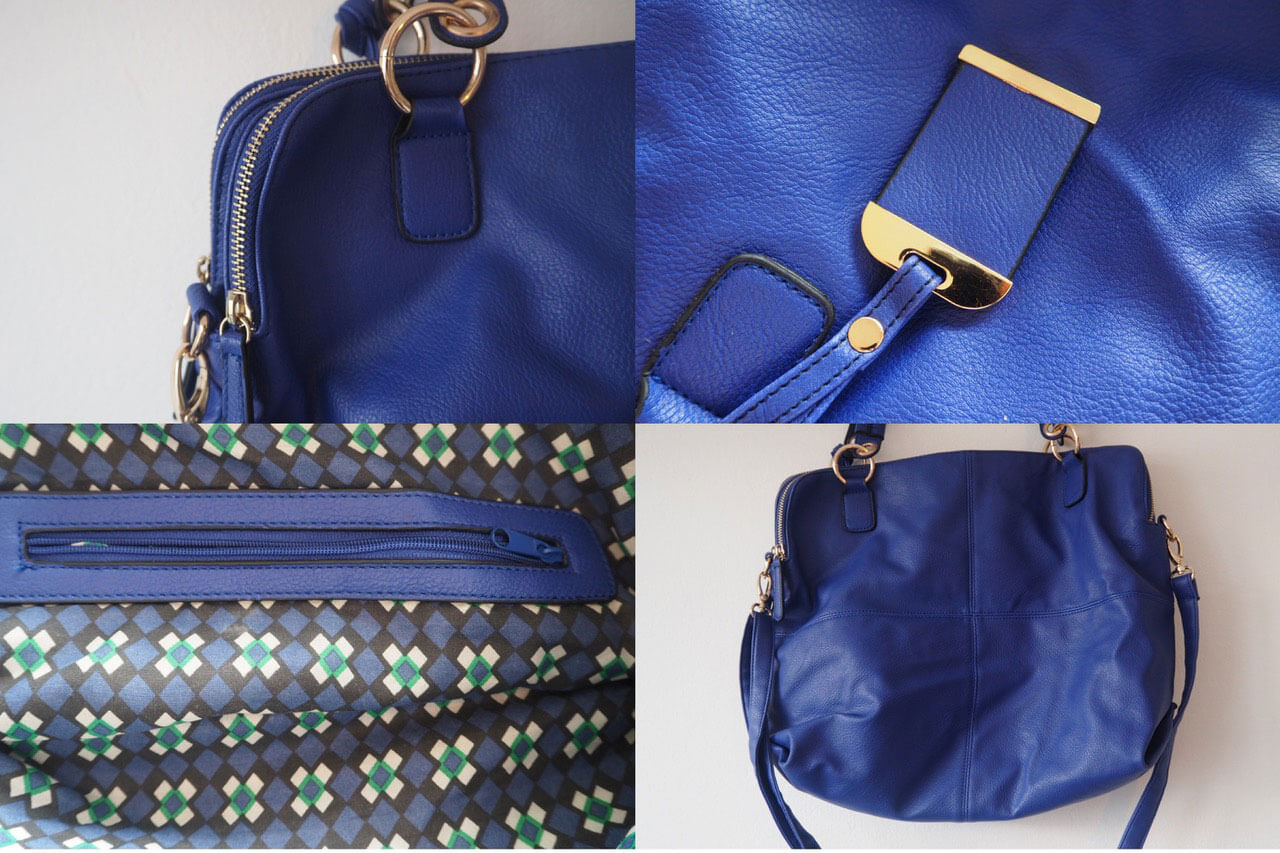 Selling offline: How to label and price right
A great way to sell clothes offline is at flea markets. In preparation for these, I take some time to label each item with a bit of masking tape and write basic information on it, such as the price or size. As people come along, they can immediately see it and I can simply avoid mistakes.
It is always important to stay realistic with the price but, when selling offline, I always add one or two pounds in case someone wants to haggle. Out of experience, selling at flea markets can earn you some money, but people usually want to pay as little as possible. Clothes that sell the best offline are basics and simple items, such as jeans, bags, or jumpers.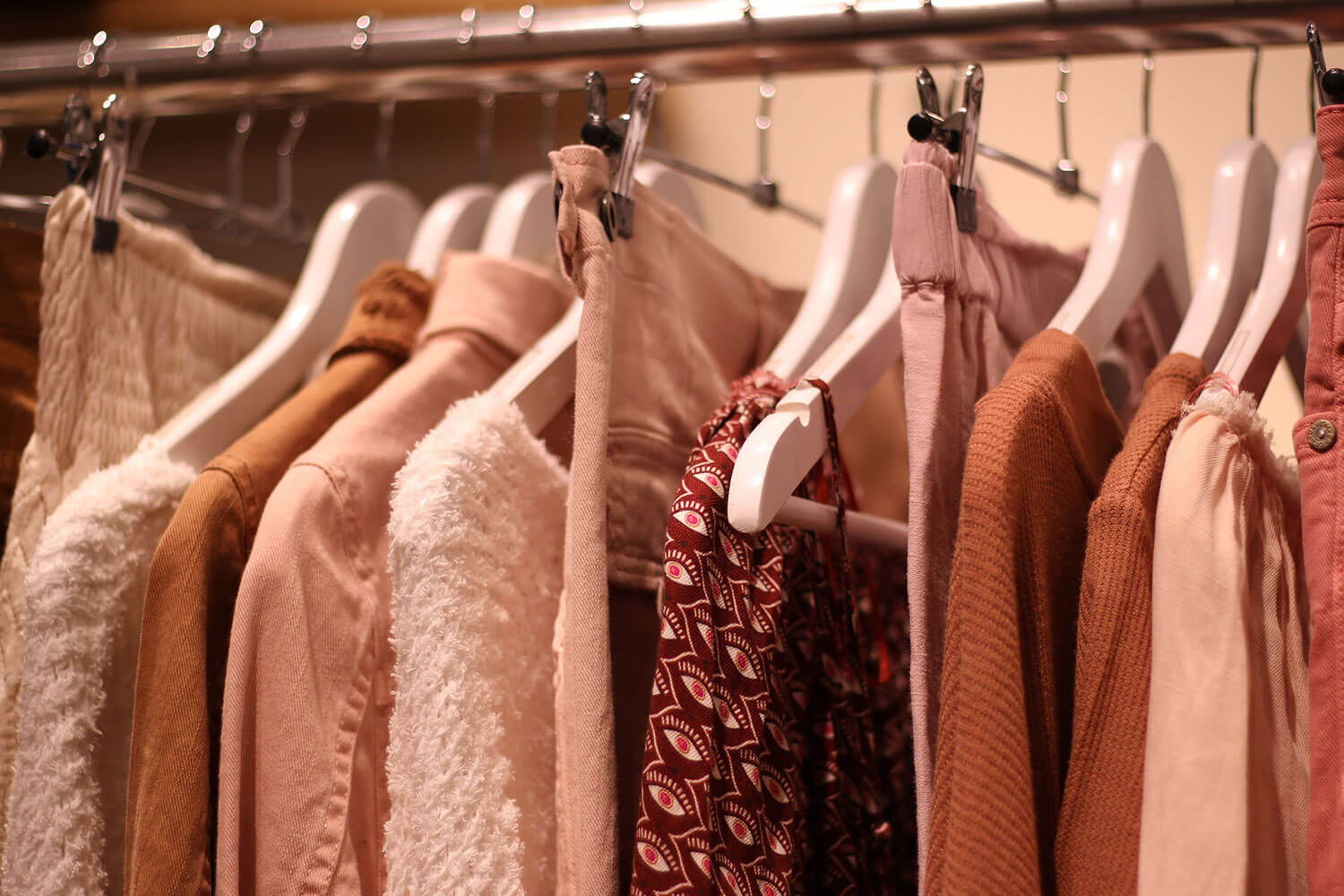 Selling online: 5 Things I do every time
All the things I take to a flea market with me, I can also put on an online platform. Here, I always follow the same rules, which come from my past few years' experience.
Here's my five-point online selling rulebook:
The clothes are in good/ very good condition.
The pictures I take of them are in a good light and show the colour naturally, as well as anything that is wrong with the item, for example a new button that I sewed on.
The pictures I take show the item in different ways - on a hanger, worn, and close-ups of details. The 'worn' picture is especially important, so customers can see how it looks on an actual person.
The price should be realistic, but not as low as for the flea market.
The information I put next to the item is as precise as possible, mentioning shipping costs, special features, and sometimes even measurements.

Platforms, payments, postage, and unwanted items
Brands can sell very well online as many people search for specific items. Great platforms for selling online are eBay, Depop, and Vinted. In fact, Vinted is the same platform I earned the most money on back in Germany, it just has a different name there. On such platforms, it is in general so easy to communicate with customers, exchange information and measurements, or talk about the price.
To be on the safe side though, I always wait until the money arrives in my bank account before I post it. So far, I've never had any bad experiences with selling online. As long as I stay honest about the condition of the items and present them with accurate pictures, people get exactly what they expect.
There will always be items that are left over, that are online for a long time, and those that no-one at the flea market is interested in. Those are items that I either recycle as well or, if they are in good condition, I give to charity shops. They will then hopefully sell them and I still support a good cause.
Enjoyed this article? Give it a like
Hello, I am Vanessa, a 25-year old postgrad from Germany. My passion for writing evolved through my linguistic studies and the many books I read. In my free time I love to explore the world, may it be through fashion, travelling and cooking and I am always open for new experiences with my friends and family.