6 Reasons why every student needs to visit Birmingham this summer
I'm from a very small village in the Peak District where everyone knows everyone and the village is about a square mile. So, when this little fish hit the big Birmingham pond, I had absolutely no clue where to start!
When I first ventured out and used Google Maps, it took me 15 minutes to work out that the reason my ETA was going up was because I was walking in the complete wrong direction. Literal facepalm.
‖
I am still finding cool new places in this city.
Three years into my uni experience I am still finding cool new places in this city. Everyone knows the nightlife in Birmingham is great, so I don't need to ramble on about that. Oh no. I'm going to hit you with the real stuff. Like where the best mini golf place is at.
Let's go.
Ghetto Golf in Digbeth (you thought I was joking?) is a great place to take the new flatmates and have a bit of banter and a laugh! You get to know someone very quickly through studying their tactics in such a serious sport. Digbeth also hosts the Custard Factory, which is made up of small businesses from DJ tutors to street food and is the best place for insta pics.
‖
I am still finding cool new places in this city.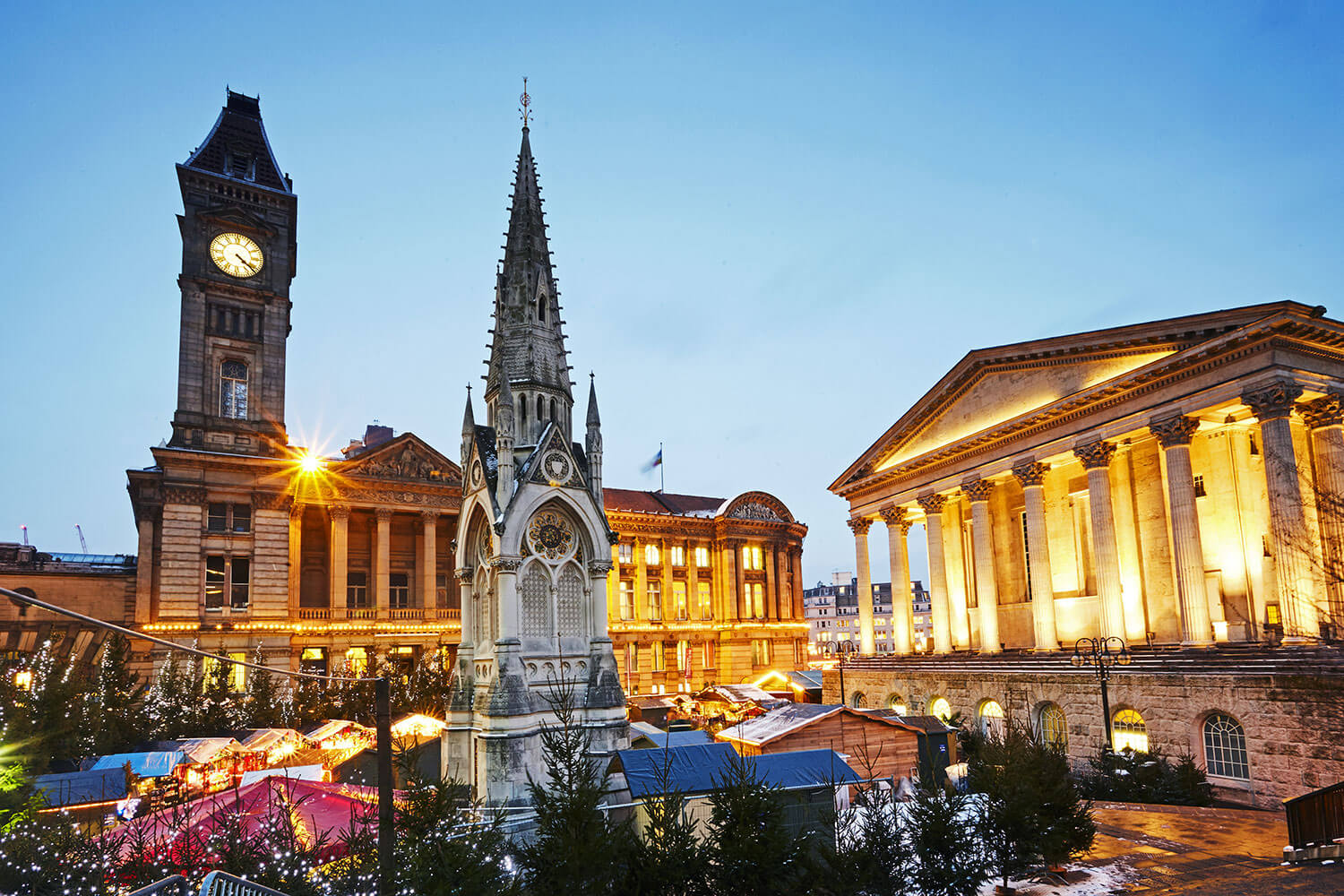 Birmingham is so big I would recommend coming for a month never mind a week. Especially at Christmas, because Birmingham Christmas Market is fabulous! Whether you're Christian, Muslim, Buddhist, or believe you're a mermaid, it doesn't matter. The sense of community in the city at that time of year is wonderful. And being so close to all the unis means it's a great social.
Birmingham also has its famous landmarks, which are still free to look at. The Library of Birmingham is one of the best, plus it has a garden… on the roof! And it looks like a giant cake.
Speaking of cake, Brum has so many independent coffee shops you will never need to sleep again as you will be dosed up on caffeine. They definitely inspire me to be productive so I regularly take myself off and sit and do my studies in there.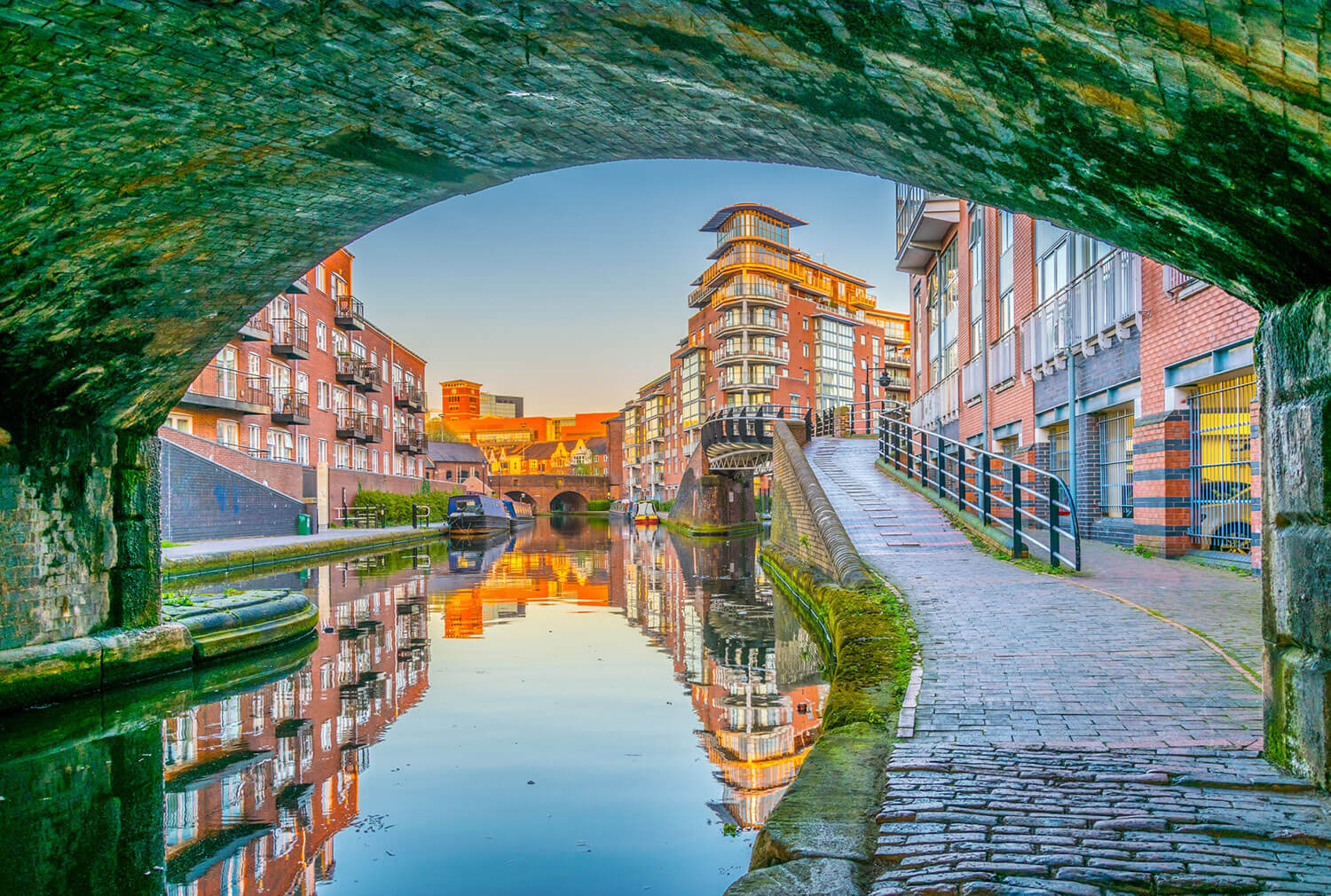 Even sitting watching Birmingham's famous barges go by is an experience in itself. I was lucky in my first year as my accommodation was on a lock, so I could sit and watch for hours. Something I had never seen before and something I never knew I wanted to see, until I did.
Lastly, I would recommend somewhere I only began exploring in my second year and regret doing so late: the Jewellery Quarter. Why did I not go before?! It's what Birmingham is famous for. What I love the most about this corner of the city are the old-fashioned cobbled streets, which remind me of scenes from history books. The old lamp posts are historic and have such character and the architecture is stunning, even the arrival of new businesses hasn't affected the aesthetic of the streets. It's like walking through a film. I have some friends on the jewellery course at my university and seeing their projects from start to finish I have seen the talent and time it takes to get the end result and walking around the Jewellery Quarter you can see it's on another level. The work is jaw-dropping and you could stand and look for hours!
Basically, Birmingham's just great and it's definitely worth exploring when you move, or even just for the day. It's very big but that also means there's something for everyone. So, hop on a train and get yourself here!
Enjoyed this article? Give it a like
I'm Ella, I'm 21 and in my third year at Birmingham City University. I'm currently studying Media and Communications specialising in Radio however I do study photography modules too.