Bristol Pride: What's on and how you can get involved
We've got some bad news. There are no physical Pride events happening in the UK this year because of the Covid-19 pandemic.
But the good news is that Bristol Pride has put together two amazing weeks of virtual events, and you're invited.
Photo: Neil James Brain
Having been headline sponsor for the fourth year in a row, everyone at Unite Students knows how much fun this event can be.
Whether you're part of the LGBTQ+ community or want to show your support and solidarity, there's so much for you to get involved in.
Here, we're going to run through the events taking place throughout Bristol Pride. All of the events are free to attend, but donations are very much welcome.
Tuesday 1 September
7.30pm: Sing Out Bristol will be getting Bristol Pride 2020 off to a flying start with 90 minutes of entertainment from four different LGBTQ+ musical acts. The event can be watched on the Sing Out Bristol YouTube channel.
Wednesday 2 September
12.30pm: Tune into what promises to be a fascinating discussion about the impact and engagement that Pride events promote among young people. On the panel, you'll find people involved with UK Black Pride, Manchester Pride, Bi Pride UK and Imaanfest: Muslim Pride. Watch it here.
Thursday 3 September
7.30pm: Trans And, an event supported by Trans Pride South West, presents an opportunity to hear from trans people as they talk about their lives, experiences and what we can all do to support trans rights. From neurodiversity to gender euphoria, you can expect a range of topics to be covered.
8.30pm: Head over to the Bristol Pride Facebook page for a kaleidoscopic circus and drag music video celebrating queer fantasy. Big Poppa is the latest single from Bristol genderqueer producer and vocalist, Grove. Featuring world class circus and drag artists, it's sure to be an incredible show.
Friday 4 September
7.30pm: Enjoy a Poetry for Pride event in association with Milk Poetry and Apples and Snakes, where you can hear a number of impressive acts. Watch it on the Bristol Pride YouTube channel.
Saturday 5 September
10am: The Virtual Gaming Day gives you the chance to get involved with a day-long online gaming event that's being hosted by the Bristol Gaymers. Expect music, interviews, discussions and games such as Mario Kart, Fall Guys and a Pride-themed Dungeons and Dragons. Find out more here.
6pm-1am: Join in with a virtual Pride party that's being organised by the Wait… What? team. A range of incredible DJs will be joined by drag acts as they play a mix of house, synth, disco, Italo and Hi-NRG music. Watch on Facebook or YouTube.
Sunday 6 September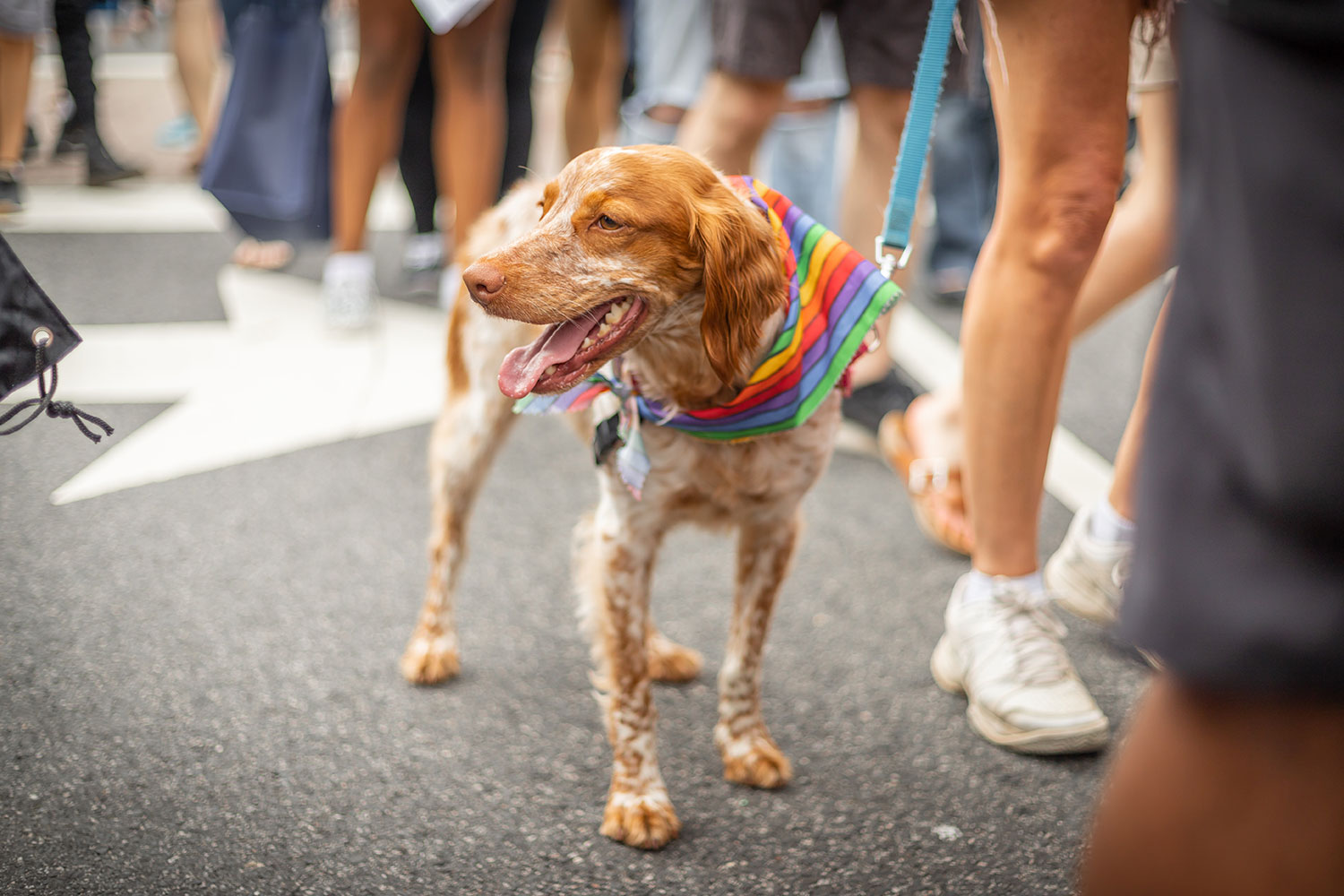 11am: The Virtual Dog Show is sure to be a popular event, with dozens of our four-legged friends putting on their best performances. Rounds such as 'Most Like Owner' and 'Best Puppy' will promise to go down a treat. Find out more here.
6pm: Bristol-based drag collective the House of Mannington will be putting on an eclectic and diverse drag experience, followed by a panel discussion about all things Pride and drag.
Monday 7 September
12.30pm: Listen to a discussion about Pride with a panel made up of representatives from Sparkle - The National Transgender Charity, Northern Pride, Pride in London and Bristol Pride's very own Daryn Carter.
Tuesday 8 September
7.30pm: Sit back and enjoy SPLINTERED, the queer carnival party. The production is based on interviews with queer women in Trinidad & Tobago and explores how to deal with coming out in a homophobic culture. In this case, by partying. Described as a 'theatrical revolution of rebellion and empowerment', this is not one to miss. Find out more here.
Wednesday 9 September
7am/8pm: As part of Bristol Pride's Wellbeing Day you'll be able to join one of the two special yoga sessions. Alternatively, take some time to read Bristol Pride's advice about looking after yourself, which will be posted on the day. Find out more and book your spot here.
Thursday 10 September
7.30pm: An evening of comedy from a range of brilliant acts. Watch it on the Bristol Pride YouTube channel.
Friday 11 September
7.30pm: Join an important discussion about the ongoing challenges of representation and visibility of queer, trans and intersex people of colour (QTIPOC). Hosted by Kiki Bristol, the event will feature organisations from all over the country. Find out more and submit your questions here.
Saturday 12 September
11am: Take part in one of the cornerstones of Bristol Pride, the Parade March. This year may look a little different, but it's still important to celebrate, be visible, be loud and be proud. Charities, businesses, groups, organisations and members of the public have all sent in submissions, which you'll be able to watch in this stream.
1pm: After the Parade March, you'll be able to enjoy hours of entertainment, with over 40 acts, including new at-home performances specially created for you, as well as some archive footage of Bristol Pride that's never been seen before.
Expect everything from drag queens on the cabaret stage and dancers on the performance stage to incredible acts from the main stage, including Mel C's show from last year.
7pm: Come evening, let loose and get involved with the Virtual Pride Afterparty, with music from some of the best club nights in Bristol. Find out more here.
Want to find out more? For a full breakdown of events and more detailed descriptions, check out the Bristol Pride website.
Enjoyed this article? Give it a like