Don't have accommodation sorted for next year? Here's what to do
Whether you're about to start your first year of university or you're a veteran of student life who's about to get stuck into a postgrad, sorting out accommodation can be a bit of a headache.

I remember feeling as though I had already left it too late, with hundreds of questions and what ifs flying around my head at the time.
The truth is, it wasn't too late for me then, and it isn't too late for you now. You'll always have options. 
In my case, I moved out of a managed block of student flats and into a house that was rented through a private landlord. It spanned over three floors, had a huge kitchen and my bedroom had views of the sea. 
My three friends and I were pleased with our decision, but quickly learned our mistake when we realised we had overlooked that the rental rate was weekly, rather than monthly. This meant we were paying £30 more a month than we initially thought. 
To make matters worse, the windows were rubbish, the house was poorly insulated and we had issues with mould and damp. Increasingly, as we saw friends snatching up lovely houses and flats in the weeks to come, we realised that our panicked decision didn't have to be rushed at all.
What am I getting at here? Well, don't panic. You'll always have options, and it's important to take time to properly think them all through before you jump to a decision. Here's my advice.
Decide what you want from your student accommodation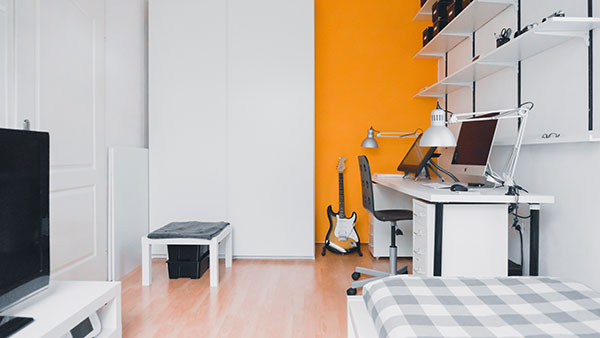 First of all, think about what you want. Do you want to live in a shared house or purpose built student accommodation? Do you want your own bathroom? Are you happy sharing a kitchen and living space with others? Is there a group of you looking for somewhere to live? What part of the city do you want to call home? What about bills? All included or pay as you go?
Asking yourself these questions means that you can then eliminate any options that don't fit your criteria and won't waste any time looking at accommodation that isn't right for you.
See what options are open to you
Once you have a list of requirements, you can make an informed decision on where you want to live. Now all you have to do is find out what options are still available to you. Many universities have their own managed accommodation, which are usually reserved for first years. If that sounds appealing, see if they have any availability left and check if it suits your needs.
Your university may also be able to provide you with a list of private rented accommodation, which might still have some properties up for rent. This can be a good option if you're looking with a group of friends and you'd like your own space. Just be aware of any extra costs, such as a weekly rate instead of a monthly rate, or additional bills.
Before committing to anything, check the tenancy length and have a chat with the landlord about how flexible or supportive they may be about coronavirus-related issues.
Booking with a dedicated student accommodation provider, like Unite Students, is another good option. The benefit of this is that you have a set weekly rent with bills included, guaranteed security, in-property support and flexibility.
For example, Unite Students allowed students to leave their contracts early without having to pay for the weeks after they'd left, or extend into summer for free, in response to coronavirus. For next year, they're offering flexible check-in, where, if your university pushes the start of term back, you can delay your move-in dates and get credit for unused weeks. 
Make a decision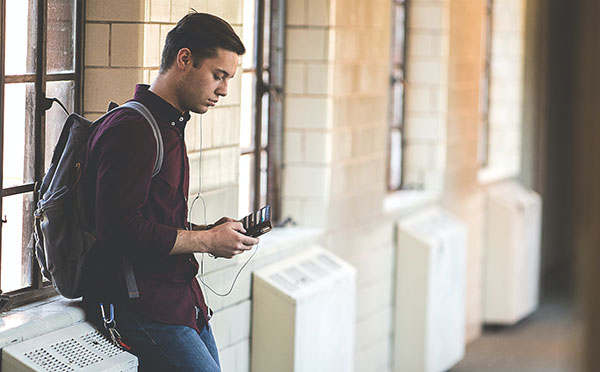 With all of your needs and options laid out before you, you'll be in a good place to make a decision. Try writing everything down on paper and giving each option a score, which you could base on price, location, facilities, safety, flexibility etc. This should help you choose where you'd like to live.
You may not be able to book a viewing at the moment due to coronavirus, so make sure you look closely at any photos that are available. If you have any questions about the accommodation, you could also ring the property or landlord to ask them.
Most importantly, stay calm and think about your choices. When you're ready, act upon your decision and book your home for the next academic year. Once that's done, the fun really starts and you can begin planning your move.
Still looking for somewhere to live? Take a look at Unite Students' high-quality student accommodation across the UK.
Enjoyed this article? Give it a like