'Genuinely magnificent and breathtaking': Phion treks to Machu Picchu
This time last year, I fundraised £2,700 for the charity Action Against Hunger and took the Machu Picchu trekking challenge. I made many new friends and learnt a lot throughout the fundraising and trekking journeys.
It was my first time in South America and it was definitely one of the best and most memorable adventures of my life.
Thinking about taking a gap year? Here's why you should think about Peru.
Days one and two: Acclimatising… and shopping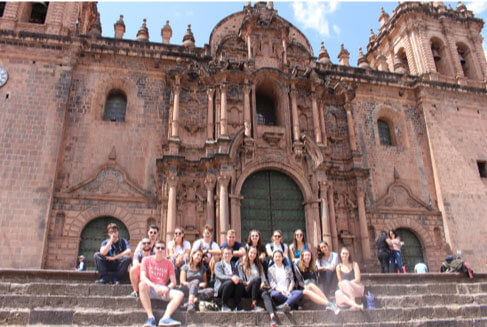 First group pic in Cusco 
 
Everyone in our tour group was super-excited once we touched down in Cusco, Peru. We were transferred to the hostel and had a short challenge briefing before spending the rest of the day in town as tourists. My friends and I spent a whole day shopping at different markets and got ourselves Peruvian ponchos, alpaca jumpers, and souvenirs. We stayed in Cusco for two days to overcome jetlag and acclimatise to the new altitude of 3,400 metres, before starting our trek.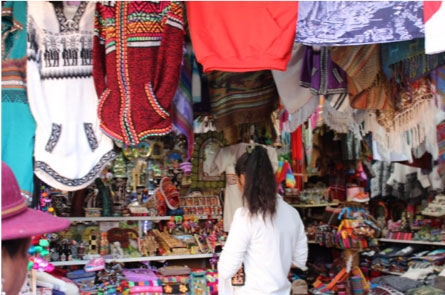 Shopping for alpaca ponchos and jumpers
Peruvian cuisine was new to us, from roasted guinea pig to alpaca steak. In terms of vegetarian meals, a lot of potatoes and avocados were involved (I love avocado so I wasn't complaining). Lots of people lose their appetite at altitude, but you need to make sure you eat something even if you aren't hungry. Coca tea, a kind of herbal tea, can help with altitude sickness - and it's very delicious. I highly recommend drinking it when you first arrive, but remember it's illegal to take coca tea/coca leaves out of country.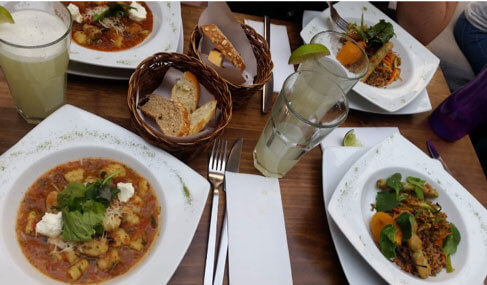 Peruvian dishes
Day three: The Milky Way takes your breath away
We had an early pick-up on day three as we departed for Marcojasa to start the hike. We followed the path along the aqueduct to Soraypampa, stopping for a picnic lunch en-route, and arriving at the campsite in the late afternoon. This was a warm-up, slow-pace hike for us to acclimatise once again in order to begin our Salkantay trek.
We had dinner and stayed overnight in tents, and saw the Milky Way with our naked eyes in the night sky (we were in a rather desolate area). We absolutely loved it, even if it meant standing in the cold for 30 minutes. It was genuinely magnificent and breathtaking.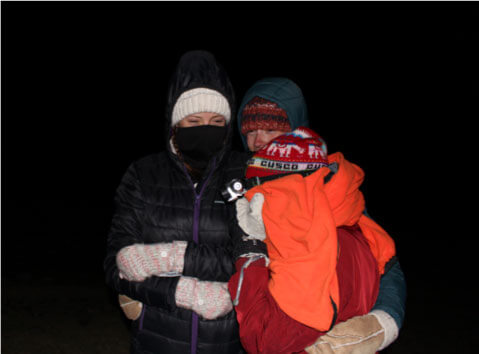 Standing in the cold to see the Milky Way
Days four to seven: The best coffee you'll ever drink
From day four onwards, we continued the Salkantay trek to Machu Picchu. Along the way, we arrived at one of the most beautiful lakes in the region at the base of the Humantay glacier. After that, we departed on a long and tough ascent towards the Salkantay Mountain Pass at an altitude of 4,650 meters.
The views as we walked were spectacular, with the looming hulk of the sacred mountain Nevado Salkantay dominating the glaciated valley through which we passed. Although the average walking distance was 15km every day, with all the terrific views we didn't feel worn out at all. Also, every morning our tour guide and porters would bring us a cup of hot coca tea - the greatest way to get woken up!
The snow-capped Mount Salkantay, which stands at just over 6,200 meters
Before reaching the town of Machu Picchu, we made it to the Lucmabamba campsite, having the fantastic views over Peru's coffee bean plantations and fruit trees. We spent the evening harvesting the red coffee cherries and learning all the steps to produce the coffee beans and then turn them into coffee.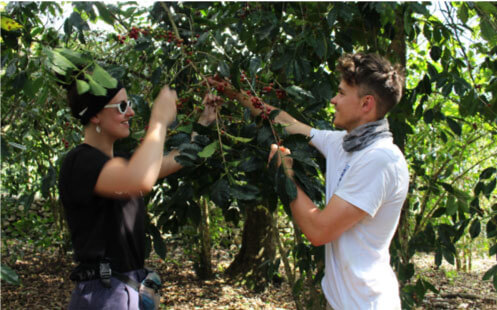 The best coffee I've ever had, better even than the Arabian coffee I tried in the Middle East
Days eight and nine: Machu Picchu lives up to all expectations
We finally made it to Aguas Calientes (also called Machu Picchu Pueblo), the town at the base of Machu Picchu. We had the afternoon and night to do some sightseeing and souvenir shopping, before setting off very early the next morning to arrive at the ruins in time for sunrise and a guided tour.
Once we entered the Machu Picchu area, all I could say was, 'WOW.' Surrounded by steep escarpments and lush vegetation, the sprawling Inca citadel of Machu Picchu certainly lived up to every expectation!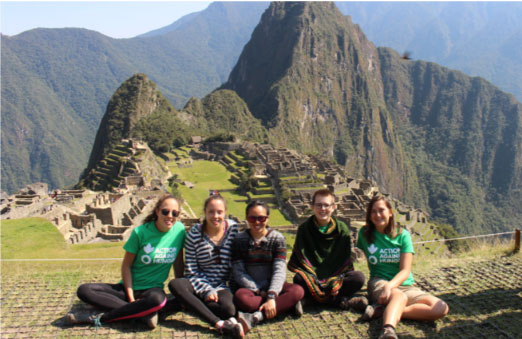 Machu Picchu – checked ✓
After all the photo-taking and a detailed tour around the ruins, our group boarded the bus to drive back down to the small town of Machu Picchu. We were dropped off at the train station where we met our porters with all our baggage. The train station was real busy, which is to be expected since this is the top tourist destination in Peru. We took the train back to Cusco, had dinner and spent our last night in a hostel.
Day 10: #takemeback
A perfect ending to our Peru trip, we all sat together and had breakfast then said goodbye to our tour guide and porters with happy tears before flying back to the UK. Honestly, I can't wait to go back, there are still many places I haven't visited like the Rainbow Mountains and Huacachina. If you haven't visited Peru before, you definitely gotta add it to your bucket list!
#takemeback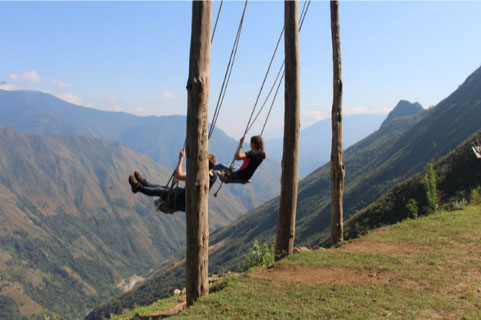 Enjoyed this article? Give it a like
My name is Phion, I am a first year postgraduate student in New and Renewable Energy at Durham University, and I claim to be an environmentalist, I am also a member of Grey College. I love traveling, eating, and playing all kinds of sports. I can speak English, Mandarin, and Cantonese fluently and practicing Spanish at the moment (struggling!).