'Have a flat Christmas': How I prepare for my time away from uni
If you're anything like me, by the time November rolls around, you're ready to get home for the Christmas holidays and enjoy that well deserved rest, right?
But you can't just drop everything and go, you need to properly prepare. Let me explain how I get ready for my time away from uni.
Arranging getting home
I book my train tickets as early as October, as the prices are much cheaper and I like to get a decent seat, especially when the trains are so crowded. Also, consider getting to the train station early so you can be one of the first ones onto the carriage if you're carrying a lot. As you've probably already discovered, the luggage spaces are very small.
If you're an international student, you'll probably have already booked your flight a few months ago. If not, the sooner the better, as they might sell out and leave you with an unplanned stay at uni over Christmas (although I'm sure there are perks of having the whole flat to yourself).
Packing up your things
When it comes to packing, I have one philosophy - leave all uni work in my accommodation. This means textbooks, notebooks and any other equipment I use to get my work done. I do this to totally leave behind the workload while I relax and recharge over the holidays. You don't want to be stressing about the next term already; it's time to take that well deserved rest.
Of course, this may not be entirely feasible if you have January exams to revise for, in which case you should still find a balance. In Edinburgh, exams are in December, which allows us to fully enjoy our holidays without having to worry about revision. But if you don't have that luxury, I'd encourage you to get as much done before you go home for Christmas so you can enjoy your time as much as possible.
Aside from this, I try not to pack too much, as it can be a real hassle to be dragging huge bags around trains and buses. Treat it as a holiday and pack only what you plan to wear, no matter how tempting it is to take all your laundry home for your parents to do!
Making plans before getting home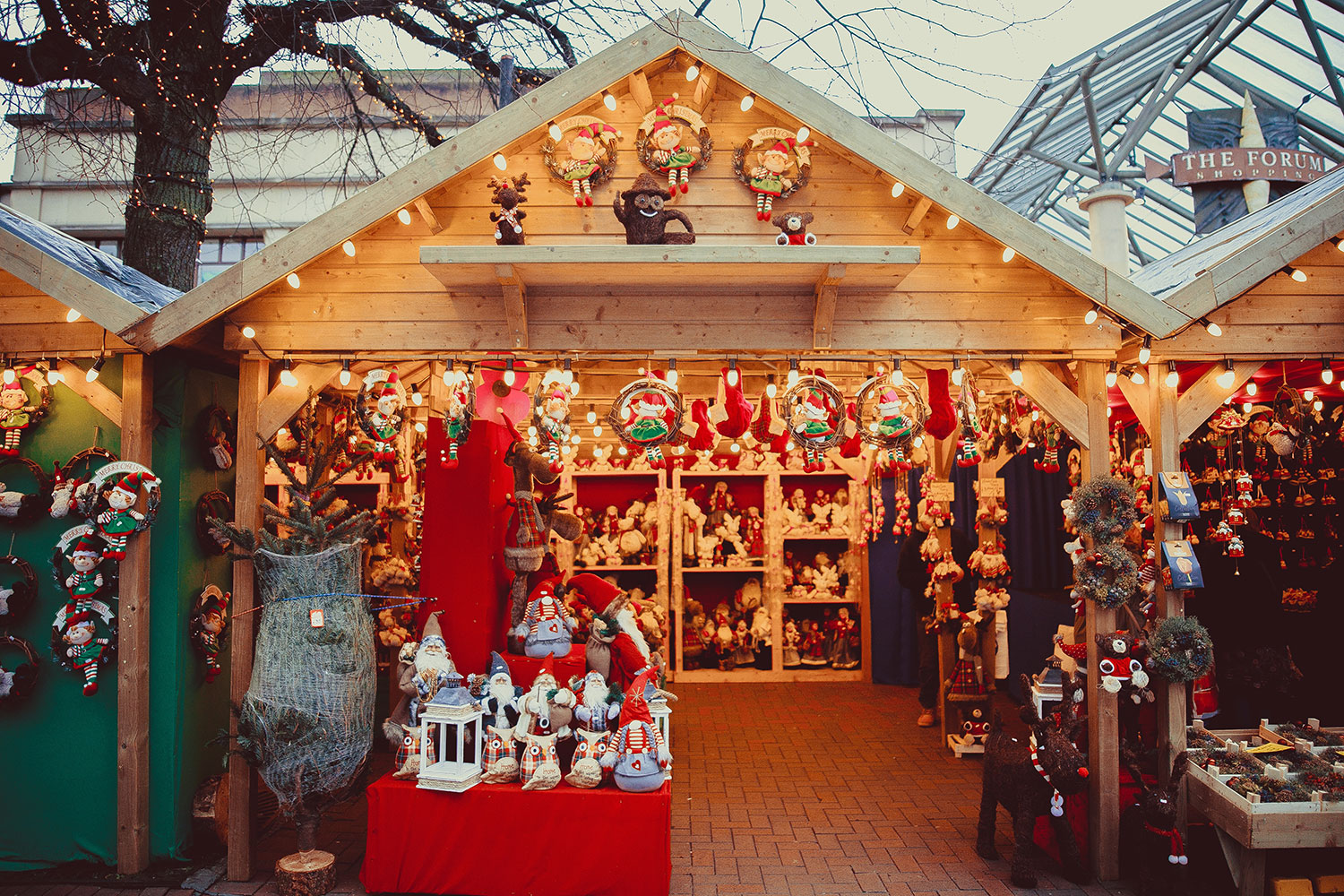 The fun part about going home is seeing family and friends. So, how better to prepare than to start making plans ahead of time. Think about where to go, when to go and of course, check that everyone's free to meet up. When you do, it'll be one of the highlights of your break.
This year, I'm trying to go to as many Christmas markets as I can with friends. Of course, the Edinburgh one is one of the best (I may be slightly bias…), along with more than a dozen different markets in London. There'll probably be a small market in your own hometown too.
Getting the most out of your last few weeks
Speaking of which, getting into the Christmas spirit is one of the best ways to prepare for the holidays. Work hard, but remember to enjoy yourself as well. You may not feel motivated to get work done, which is understandable - trust me I've been there. It's cold and dark and all we want to do is sleep in and just enjoy the festivities.
Instead, use all of these fun times to keep you motivated to get things done earlier and quicker. In turn, this will help free up more downtime over the holidays, helping you come back in the new year feeling refreshed.
Also, remember to do some fun things with your uni friends. You might be looking forward to catching up with people from home, but once you're there you're bound to miss your flat and coursemates. Have a flat Christmas, go to an end of year party or have some fun making seasonal treats.
I hope that after reading this you are ready to be even better prepared for the upcoming holidays than I am. I'm sure you're looking forward to them just as much. Have a great Christmas!
Enjoyed this article? Give it a like
Emily is studying Architecture at the College of Art in the University of Edinburgh. As someone who enjoys the arts, she spends her free time handcrafting not only as a hobby but to expand her knowledge on multiple art skills e.g. textiles, printmaking techniques and photography. Furthermore, she enjoys mountain and hill walking as a form of exercise.