Here's the best reason to visit your uni city this summer
'I came to look around Leeds three times before moving in.' YouTube star Molly grew up just 50 miles from her university city. But she still made a few trips before she moved, and she says it helped her feel at home more quickly.
Are you starting university this year? Pay your new city a visit this summer and stay with us. We've got flexible, short-stay rooms available all over the UK. Book your summer stay now.
Scroll to your city to find something interesting to plan your trip around.
Aberdeen
Look Again Festival, 7-16 June 2019
Once a year, Scotland's city of granite transforms into the city of graffiti (and other visual delights). Artists, designers, and performers celebrate Aberdeen's historic public spaces with a fun festival of art and design. Wonderful.
Bath
Bath Carnival, 13 July 2019
On Saturday 13 July, the Roman city of Bath will have a distinctly Brazilian vibe. The Bath Carnival is a riot (not a literal one) of colour, costume, and music - featuring samba drums, an all-day festival, and a ridiculously fun procession. Eat, drink, dance, and be merry.
Birmingham
Carnival Magnifico, 7 June 2019
Digbeth is a very cool part of Birmingham, full of gorgeous street art and creative businesses. After a two-year break, Carnival Magnifico returns to the Digbeth Arena, bringing with it an explosion of music, dance, food, fancy dress, and carnival performers.
Bournemouth
Bournemouth Air Festival, 29 August - 1 September 2019
It's the UK's biggest air festival, and it's four days of free fun on the beach. What more could you want? Visit Bournemouth at the end of August and enjoy spectacular aerial displays, great food and drink, sun, sea, sand - and ice cream. Glorious.
Bristol
Bristol Pride, 1-14 July 2019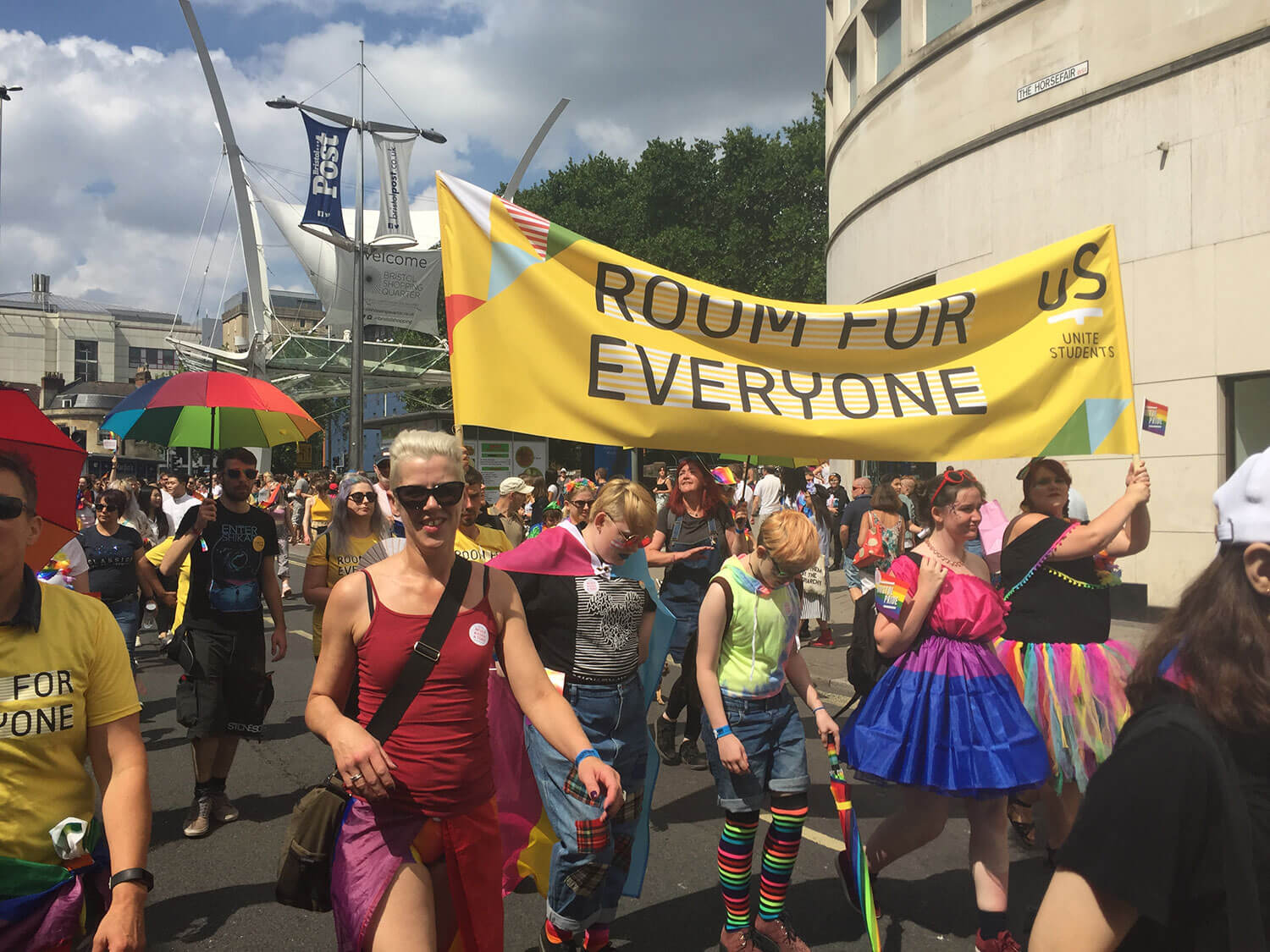 We're the headline sponsor of Bristol Pride again this year - and the 2019 version will be bigger and better than ever. Events run from the start of July and culminate in Pride Day - which kicks off with a procession through the city centre and a concert at the event's new home, Clifton Downs. Get involved!
Coventry
Soundscape Weekender, 15-16 June 2019
A new two-day music festival for the city of Coventry, the Soundscape Weekender is headlined by Anne-Marie and Mabel and will feature performances from Clean Bandit and X-Factor winners Rak-Su. Coventry's Ricoh Arena is the place to be this June.
Durham
Durham Regatta, 8-9 June 2019
It's the UK's second oldest regatta and can trace its roots back to 1815. The Durham Regatta is a weekend full of boat races, live bands, classic cars, great food and drink, and - hopefully - some sunshine. There's no better weekend to take a trip to Durham.
Edinburgh
Edinburgh Festival Fringe, 2-26 August 2019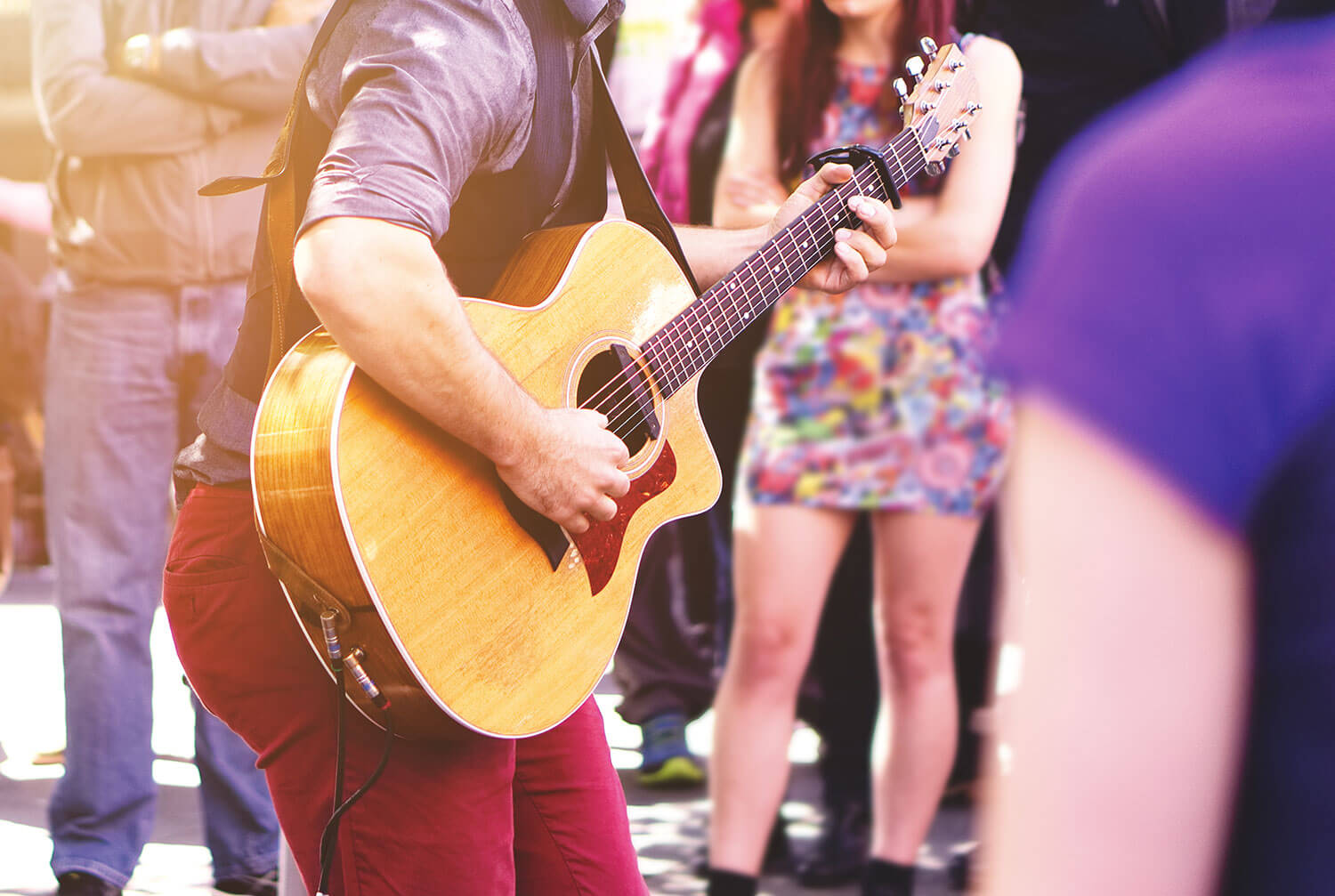 The Edinburgh Fringe has come a long way since it started life in 1947. It's now the biggest arts and culture festival on Earth, attracting almost three million visitors in 2018. Edinburgh is an incredible place to be during the Fringe, perfect for getting you excited about your move.
Exeter
Exeter Festival, 5-7 July 2019
Packed with live music, outdoor film screenings, comedy, and much more, the Exeter Festival is brand new for 2019. The Northernhay Gardens is hosting most of the action, with pop-rockers The Hoosiers headlining the Saturday night fun. Brilliant.
Glasgow
Glasgow Comic Con, 29 June 2019
Glasgow's comic convention returns for its 9th year, this time at the Royal Concert Hall. With more than 150 exhibitors and comic creators from all over the world, fans will not be disappointed. Expect an abundance of fantastic cosplayers and sumptuous artwork.
Leeds
Leeds Jazz Festival, 18-21 July 2019
Held over four days at Leeds College of Music and The Wardrobe Theatre, Leeds Jazz Festival packs some of the finest names in the business into an exciting programme of live performances. Highlight of this year? A jazz celebration of the Windrush generation. Ace.
Leicester
Leicester Caribbean Carnival, 3 August 2019
Pay Leicester a visit on the first Saturday in August, and it'll feel more like Barbados than the east Midlands. Leicester Caribbean Carnival has a parade with floats, music stages, sound systems, dancers, food and drink stalls - and, above all, a lovely tropical island party vibe.
Liverpool
Netball World Cup, 12-21 July 2019
Visit Liverpool this July to see the top 16 teams in the world compete for the Netball World Cup. Tickets are available from just £7, with games held at the 11,000-seater M&S Bank Arena. Hosts England are in with a good chance, so the atmosphere should be electric.
London
Underbelly Festival, until 29 September 2019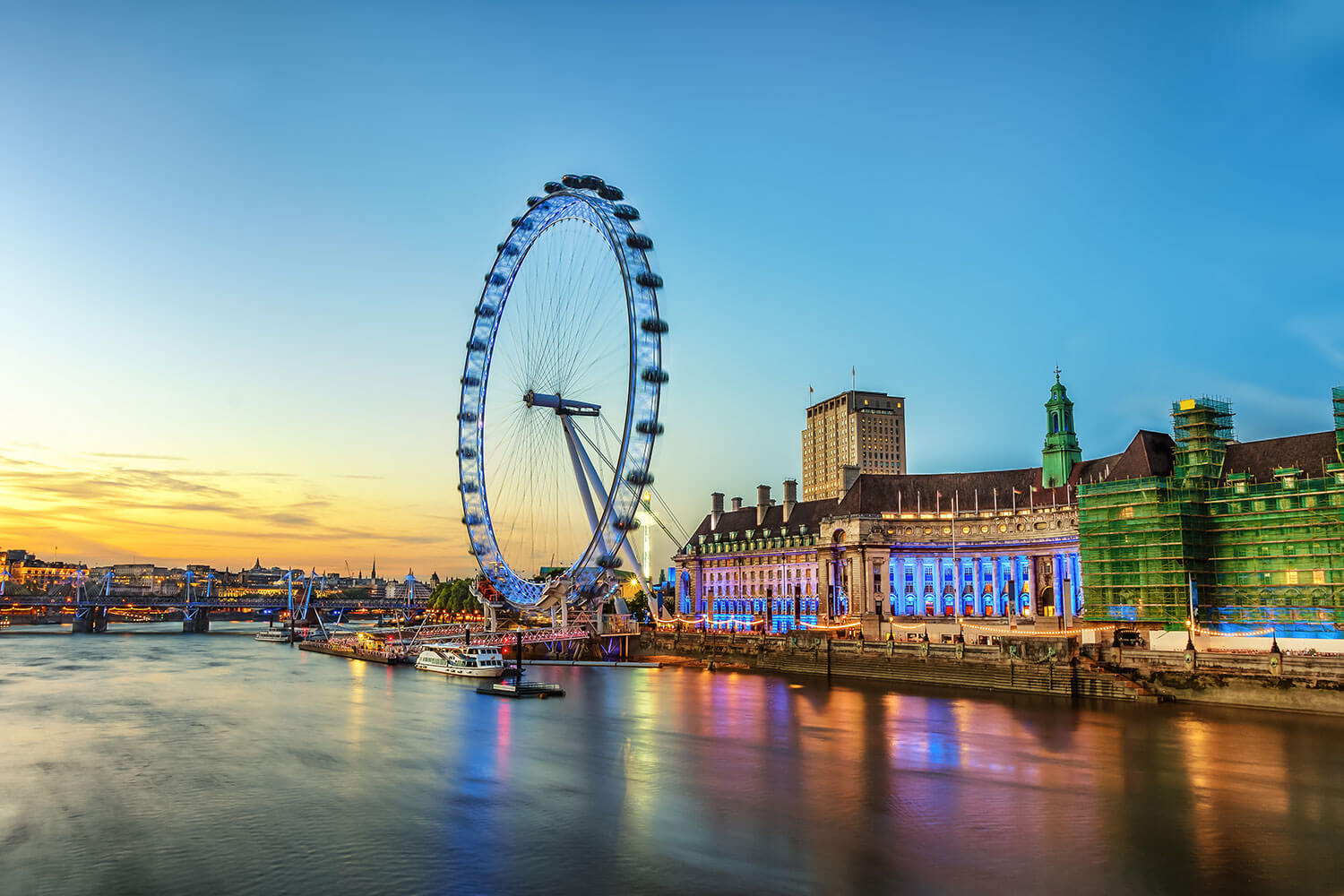 The South Bank's brilliant pop-up festival returns for its 11th year. The best in the comedy, circus, cabaret, music, and stage businesses will be performing on-stage inside a huge, upside down purple cow. And with one of the best beer gardens in the city right here, beside the Thames, there are few better places to be in London on a summer weekend.
Loughborough
Loughborough Car Show, 16 June 2019
On Saturday 16 June 2019, Market Place in Loughborough town centre will be full of classic and vintage cars, with a special appearance by local custom car club the Charnwood Cruisers. Top Gear's Alex Riley will be hosting, so get down there and get involved.
Manchester
Manchester International Festival, 4-21 July 2019
Spanning 18 days, the MIF is a spectacular festival of new work from the worlds of performing and visual arts. Events take place at venues across the city, and many of them are free. The MIF only takes place every two years, so book your stay now!
Newcastle
Northern Pride Festival, 19-21 July 2019
The UK's biggest free pride festival returns. This three-day event features a huge parade, a festival arena with a fairground and main stage (featuring top music acts), and plenty of places to eat, drink, and party. The perfect excuse for a weekend in the north-east.
Nottingham
Nottingham Riverside Festival Dragon Boat Challenge, 4 August 2019
The first weekend in August is a fairly safe bet for nice weather. So head to Nottingham's Victoria Embankment for a sunny day of dragon boat racing on the River Trent. There'll be music, dancing, and food and drink in abundance. No guarantees on the sunshine.
Oxford
Blenheim Palace Flower Show, 21-23 June 2019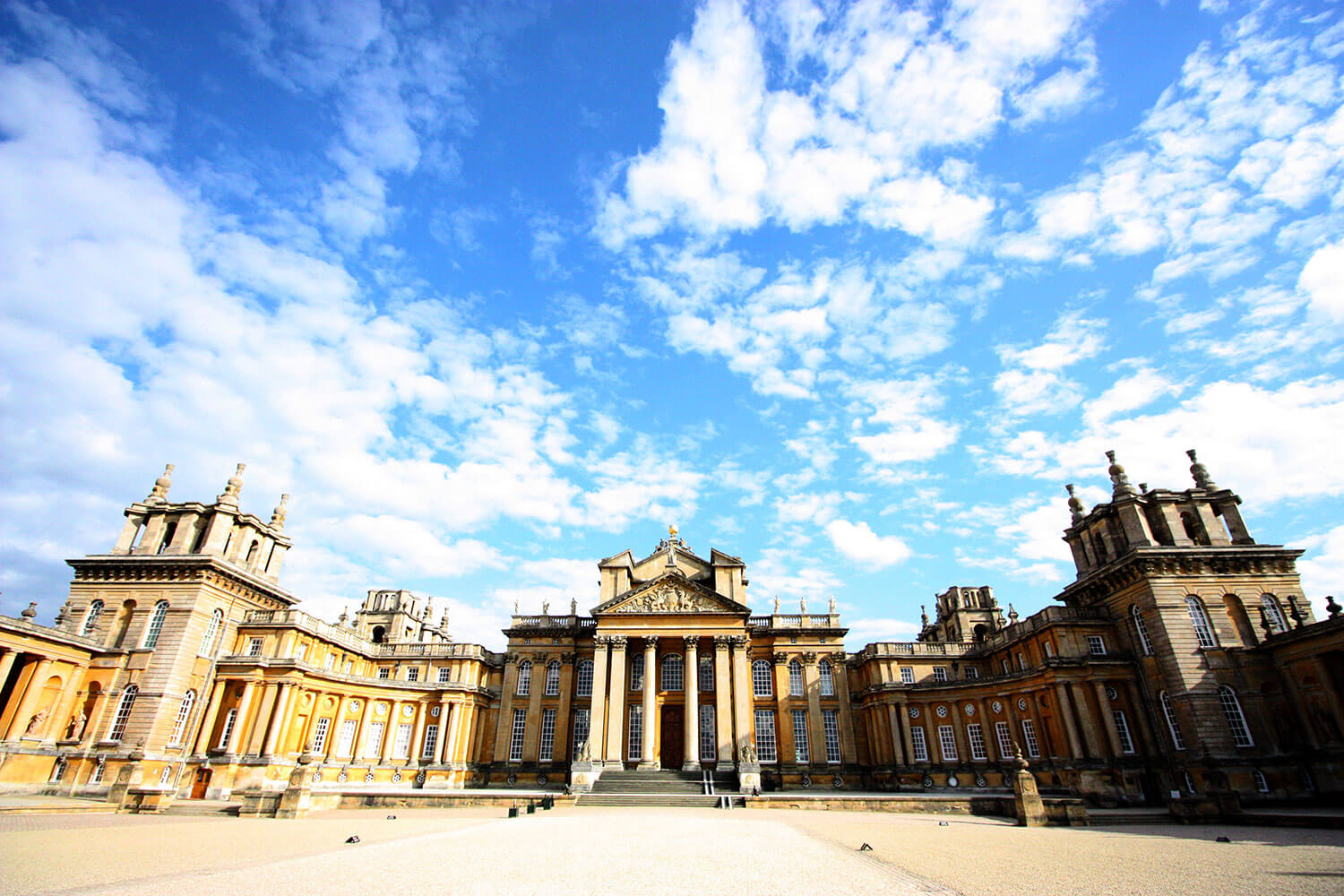 Even if you don't have green fingers, this flower show is well worth a visit. For starters, it's held at a palace - a World Heritage Site that has some of the most spectacular grounds in the UK. And for seconds, there's a whole pavillion full of food and drink.
Portsmouth
Portsmouth Festivities, 14-23 June 2019
Celebrating its 20th year in 2019, Portsmouth Festivities is a city-wide, multi-venue programme of cultural events. From talks, plays, and workshops to music, dance and cinema, there's something for everyone to enjoy during this 10-day extravaganza.
Reading
Reading Festival, 23-25 August 2019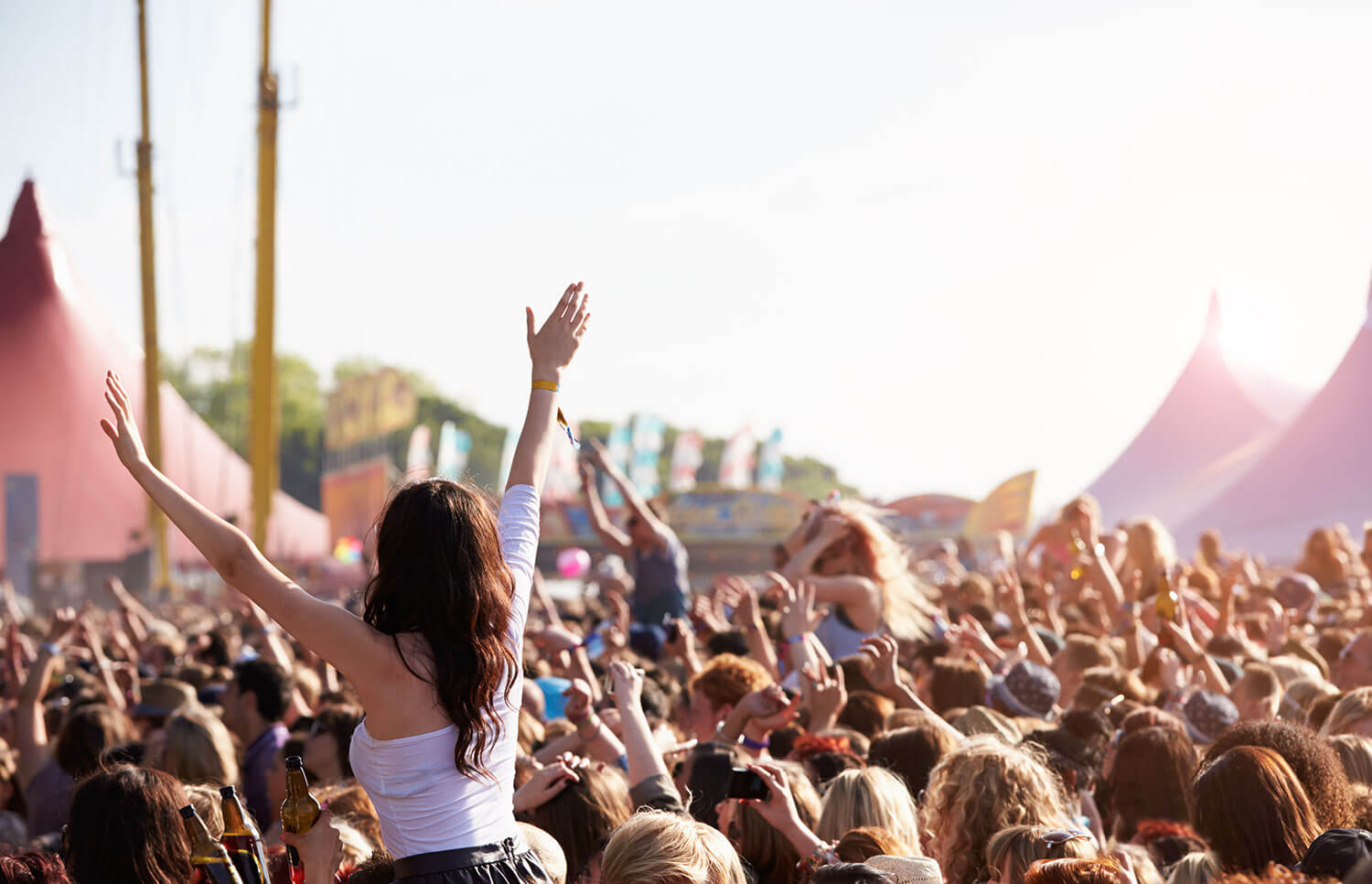 From humble beginnings in 1989, Reading Festival has grown to be one of the UK's biggest summer music events. Now celebrating its 30th year, headline acts include the Foo Fighters, twenty one pilots, Post Malone, and The 1975. Be there, or be in Leeds.
Sheffield
Sheffield Doc/Fest, 6-11 June 2019
That's right, the steel city is home to one of the world's leading festivals for documentary and non-fiction storytelling. The festival itself runs for six days, but there are events all year round. Look out for film screenings, live performance, talks, and social events.
Stay with us: Book your room now
With 50,000 rooms in 22 cities, we've got rooms at competitive rates for your summer trip. There's no minimum stay, so if you're only visiting for the weekend, that's absolutely fine. Find a summer stay room with us now.
Enjoyed this article? Give it a like