How student Anna makes Bristol feel like home
I chose my university's campus because it has so many arts and cultural communities to get involved with. But it can be overwhelming figuring out where things are.
Where do you begin in a place as large and varied as Bristol?
‖
Explore and make every day an adventure.
Here are my favourite things to do in the capital of the south west.
The one thing I recommend the most as a university student is to explore and make every daily walk, bicycle ride, or bus journey an adventure. This is how I've found some of my favourite places in Bristol. I prefer walking everywhere within the city centre but there's nothing like sightseeing from an open-top bus and having a more panoramic view of the city. This is the best if you're just spending the day in town. You can get a full day student pass for £3 with the First Bus app.
‖
Explore and make every day an adventure.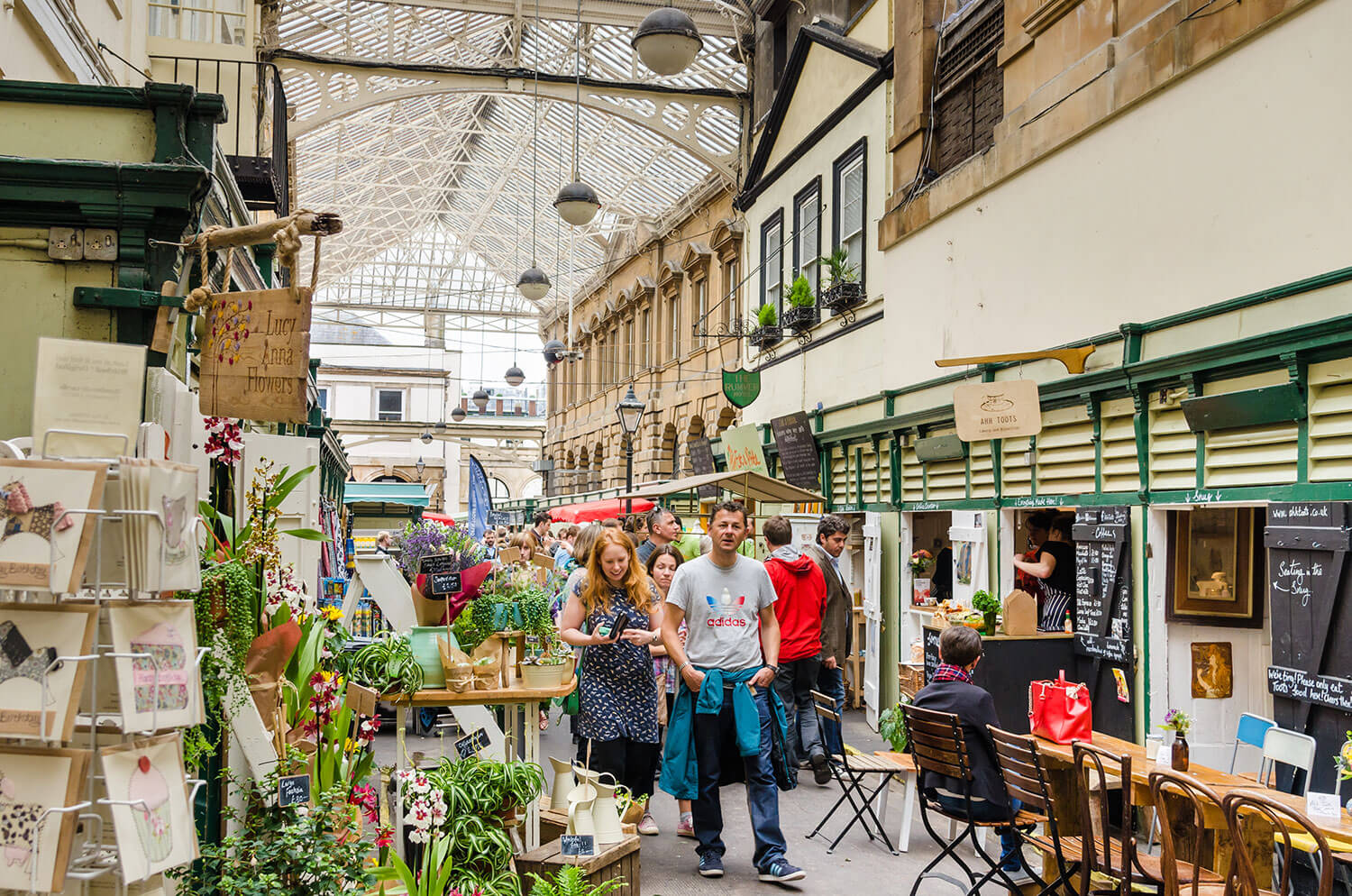 On a typical weekend, I enjoy going for walks around the Harbourside or shopping at St Nicholas Market. I'm the kind of person who's more likely to try a new food place when it's outside or on a cart, because it feels less intimidating than walking into a place. Sometimes I'll eat there and enjoy the diversity of the shops or take my food over to nearby Castle Park for a picnic. Being in crowds can get overwhelming for me, but Bristol has some small parks and other hidden quiet places.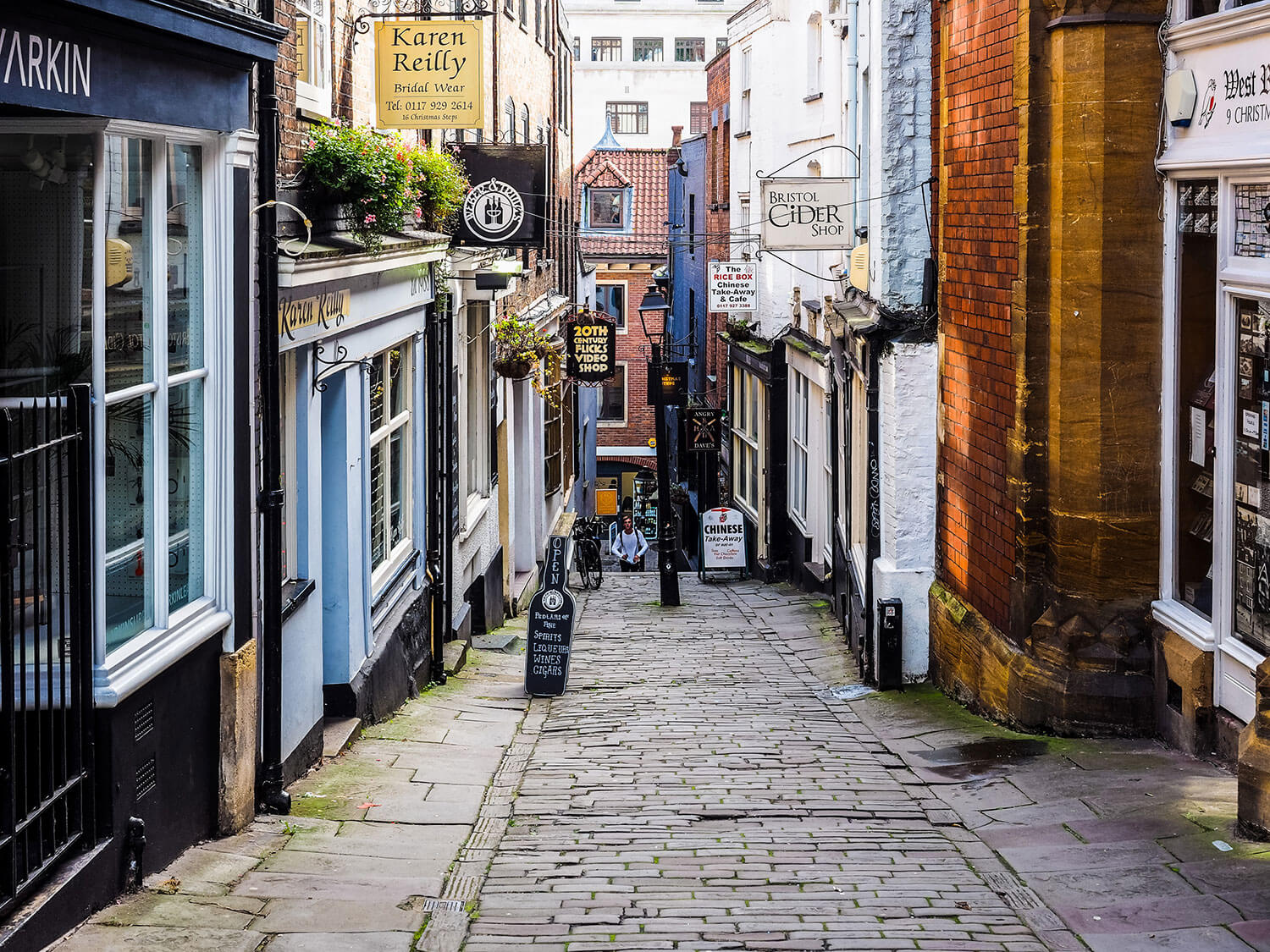 The Christmas Steps is a charming path that's easy to miss, but luckily there's a bus stop right in front of it. Personally, it reminds me of Diagon Alley from Harry Potter. It's a great place for hanging out with friends, with lots of ice breakers. You can explore independent art galleries, and play endless board games over drinks at Chance & Counters.
A lot of students love pub-crawling around Gloucester Road and King Street, which are great if you're into traditional sports pubs or live music atmospheres. If smaller places are more in your comfort zone, my absolute favourite pub is Bag of Nails. It's a sweet and quirky place with cats, and it really helps me when I'm missing my pets and feeling a bit homesick. The pub only plays music through a record player and they have lots of good tunes. I also recommend The Apple if you like cider. It lives on a cute, charming boat with rows of picnic tables nearby.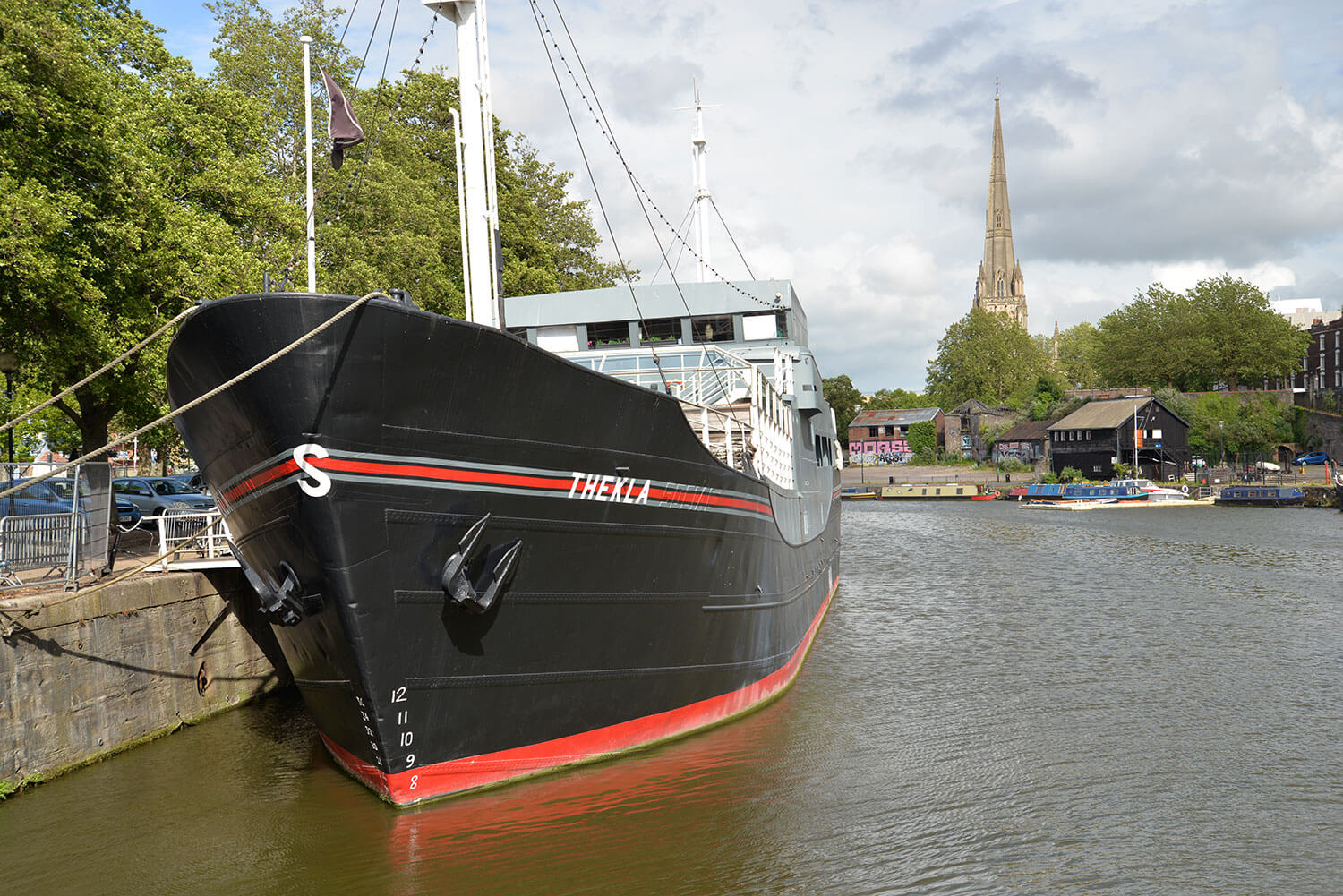 If you're a night owl, you're in luck because nightlife never seems to stop in Bristol. There are so many clubs around the city it's hard to figure out which ones are for you. On a night where I want to dance, I love SWX for its drum and bass and pop tunes. If you have a specific music style in mind, look around for themed events or performances. Motion, Thekla, and Gravity, which hosts BED weekly student nights, are all popular choices. They often have quirky parties that are artist or genre-based, with other activities like ball pits and free food.
I recommend following Bristol-based events on Facebook, the Unite Students Youtube channel, or The Students Union for your university. There's always something going on, from outdoor adventures, festivals, and concerts to thought-provoking workshops and talks. You just have to put yourself out there and make the effort to explore!
Enjoyed this article? Give it a like
Anna is an exchange student at UWE Bristol coming from the United States. She studies photography and has a strong career interest in both education and journalism. Her passions include good coffee and films, advocating for mental health and the LGBT+ community, and all of the possibilities that student and university life have to offer.