How to be kinder to the planet this Christmas
For me, Christmas is such a precious time. I love wrapping presents, tucking into seasonal food and giving back to my loved ones.
However, some of those habits could be more environmentally friendly. Here are some little things I have changed over the last few years to make the holidays more sustainable.
1. Save the trees
Traditionally, Christmas means putting up a tree with lots of decorations on it. Honestly, I love it, as I can get creative and change it up each year. When I started living on my own I decided to get an artificial tree. Luckily, my grandad had a spare one that I have used since.
This way, no tree needs to be cut down for the sake of one month over Christmas. There are great artificial ones out there. They last a very long time, can be easily stored away and there are no needles that need to be cleaned up - bonus!
2. Choose presents with a thought
When it comes to presents, I like to choose something personal, with an individual touch to let the other person know I made an effort. While I sometimes buy books or decorations, I also like to try and give something home-made.
Cookies, bath oils and jams are great to prep in bulk and give to several people without spending too much time on it. They'll be used up and are a great alternative to those presents that might only be used a handful of times before being thrown away.
Related: Make Christmas Great Again: Homemade gift ideas from Ella
3. Use eco-friendly wrapping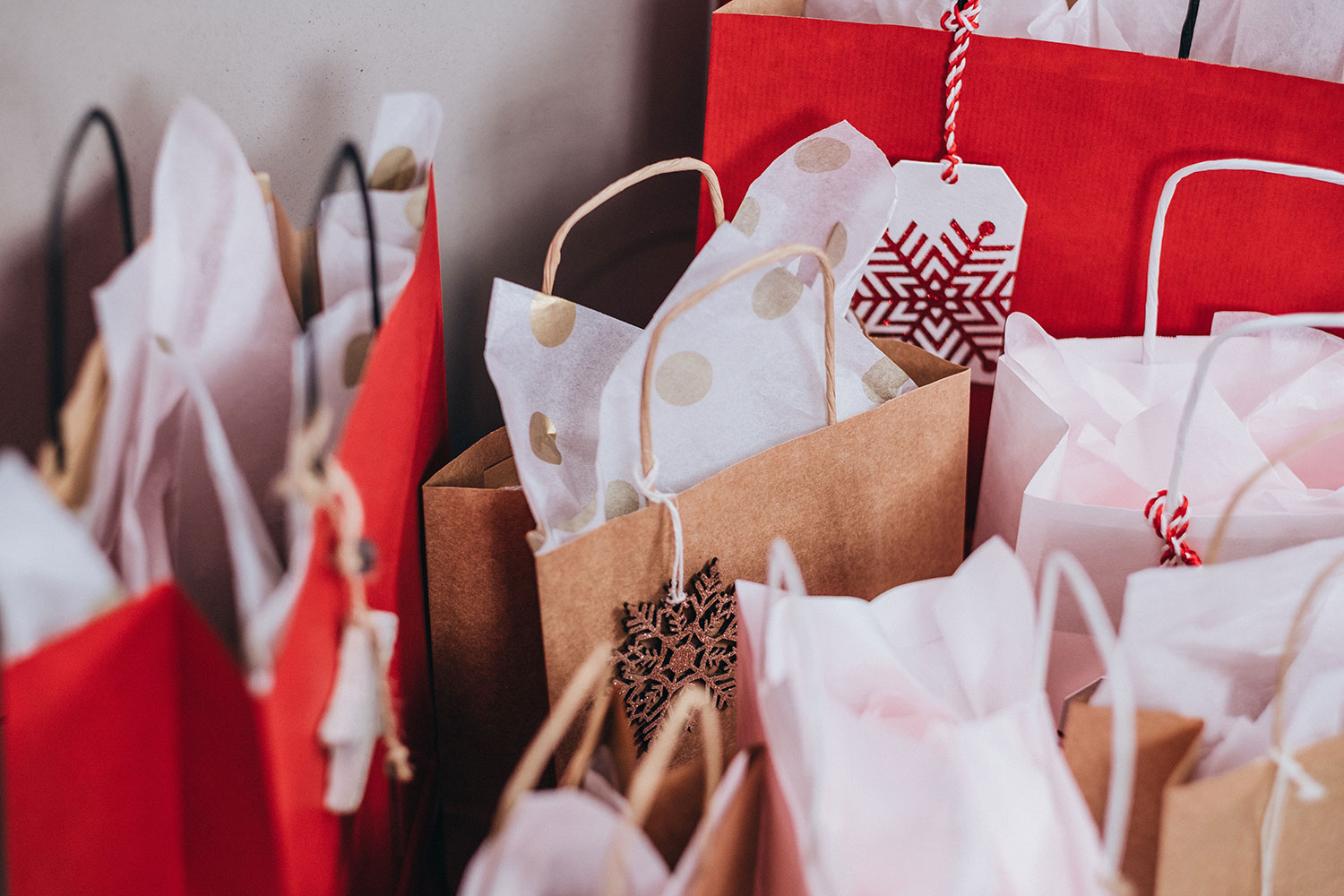 Wrapping presents around Christmas time means, at least to me, colourful wrappings, ribbons and handwritten cards. However, there is so much waste each year as wrapping paper is usually only used once.
A good alternative is using gift bags, which can be reused and look gorgeous as well. I normally cover the present inside with some tissue paper (which can be kept for other gifts). Presents including food can be put into jars or boxes that can be refilled over and over again.
If you do use wrapping paper and greeting cards, try to find recycled options. Also make sure that anything that does need to be thrown out finds its way to the recycling bin.
4. Share your Christmas dinner
Turkey (or a meat-free alternative), potatoes and veggies are staples of a Christmas dinner. However, in our family, we always go grocery shopping for everything right before the festivities. Instead, why not use what is already at home and let every family member or friend bring something different.
One person can bring some veggies, another one a delicious sauce made with those tangerines already in the fruit bowl. Splitting the workload and using what's already in the cupboard can bring about new traditions and extraordinary food-combinations while reducing waste.
5. Reinvent leftover meals
After a huge meal, there's almost always food leftover for the next couple of days. Most of the time my family simply heats it up and has the exact same as the day before. This year, I want to change it up a little. For example, why not try a sandwich with red cabbage, meat (or in my case a vegetarian option) and cranberry sauce. Simple, different and no food will be wasted.
Sustainability is going to play a bigger role with each passing year. Instead of thinking about the boundaries it can bring about, switch it into something positive and exciting. Christmas is a great time to explore new traditions and change old habits. A festive time to all of you.
Enjoyed this article? Give it a like
Hello, I am Vanessa, a 25-year old postgrad from Germany. My passion for writing evolved through my linguistic studies and the many books I read. In my free time I love to explore the world, may it be through fashion, travelling and cooking and I am always open for new experiences with my friends and family.