How to make Christmas work for you this year
Christmas is probably going to be a little different this year. But after almost a whole year of uncertainty, the good news is there are still ways to make the best of the festivities and celebrate with those you love.
So, whether you're staying at university over the holidays or you're planning to head home as usual, we've created a guide to help you through.
Make the most of online
Online communication was already pretty embedded in our lives, but lockdowns and Covid-19 restrictions have made it more important than ever. Luckily, that means there's been tons of innovation in this area to help people stay in touch.
From using apps like FaceTime, Zoom and Houseparty for general chats, to watching movies with friends on Kast or playing online group games like Among Us, keeping in touch has never been easier.
So, over the holidays, make the most of what you have around you – a good internet connection, a phone and the will to keep smiling. It may not be quite the same as catching up in person, but it'll be a Christmas you'll never forget.
Get your gifts sorted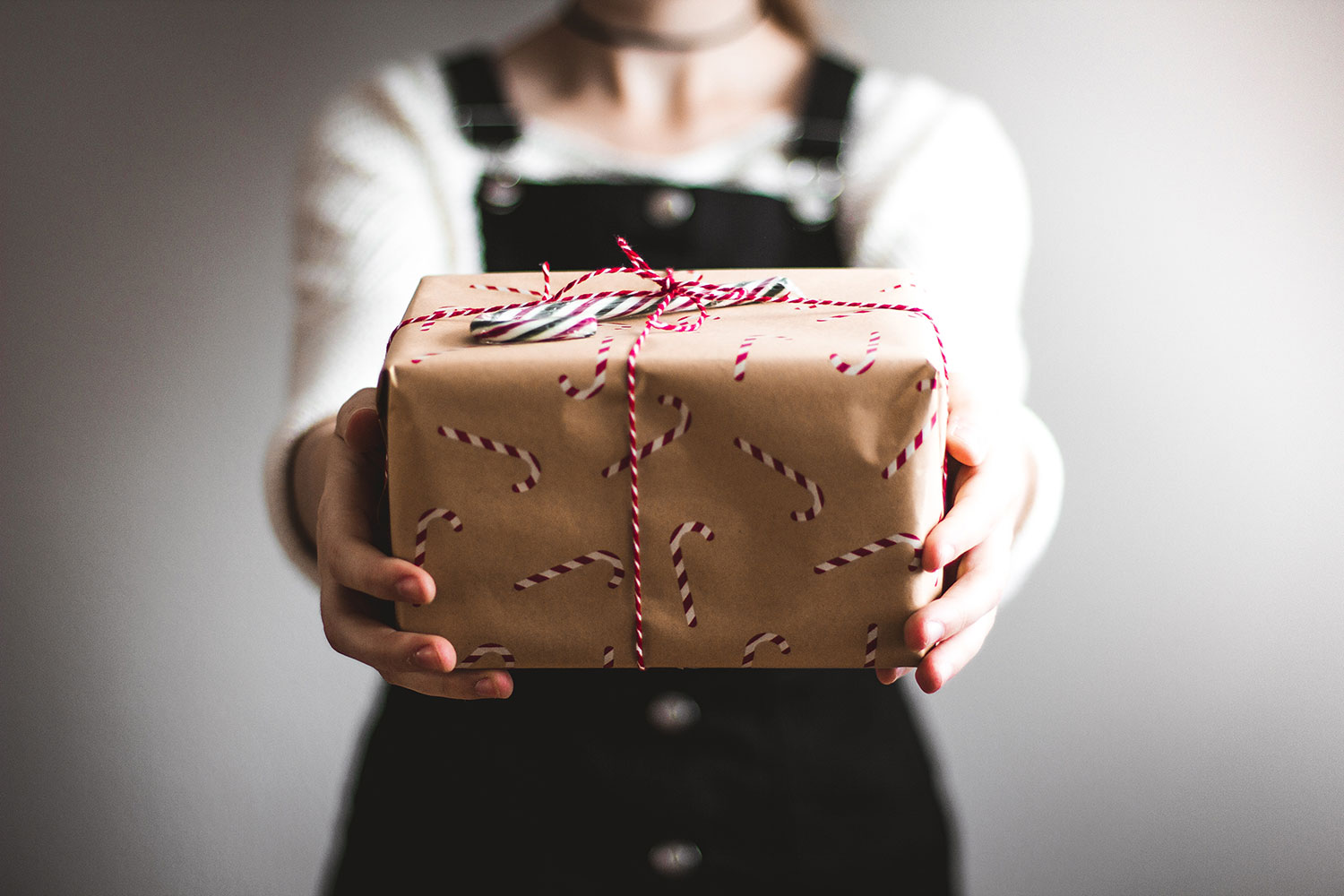 Exchanging gifts is such a magical part of Christmas, and sending unwrapped packages straight to your loved ones from online retailers just isn't the same – especially if you've found something in the cute boutique next door that you know your mum would just love.
But this year, our international shipping partner Baggage Hub is committed to helping you navigate this tricky time without stacking up unnecessary costs.
It's as simple as this. If you want to send gifts or belongings to friends or family, use Baggage Hub's handy shipping service and you'll save 20% off for being a Unite Students customer. Better yet, your family and friends can get the same discount when they send items to you. 20% off for you, 20% off for them.
Of course, you can also use the discount for any other shipping needs you might have, be it nationally or internationally. To make the most of the discount, follow this link and get an instant price estimate for anything you want to send. And don't forget to share the link with any loved ones who may be wanting to send gifts your way!
Make a plan for the big day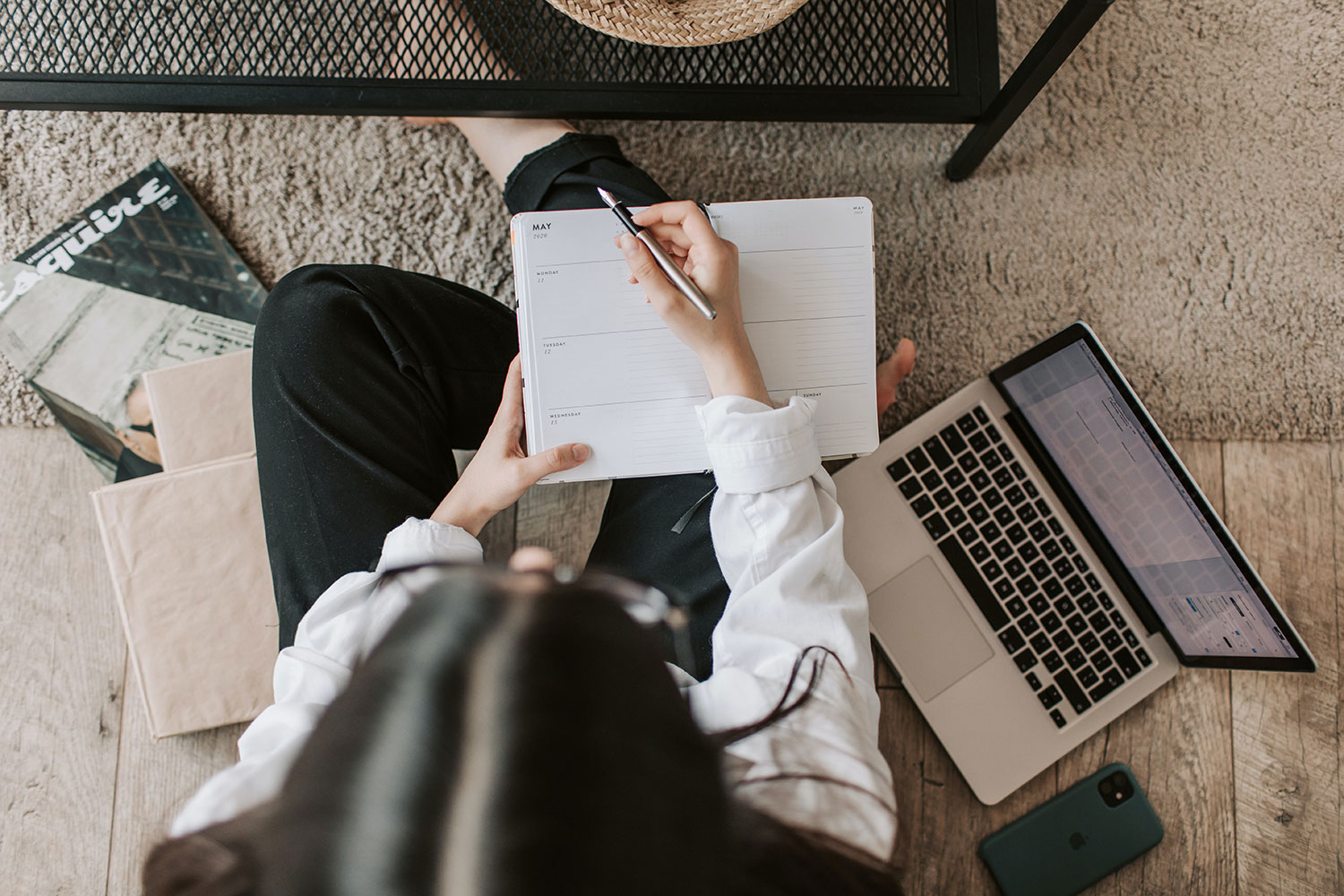 Making a plan can be a huge stress-reliever when it comes to getting ready for Christmas.
So, if you do need to send gifts before the big day, put in a date so you know when you need to be sorted by. Make sure your loved ones are also organised so that any gifts they want to send to you make it in time. Once you're all wrapped and ready to send, Baggage Hub will do all the hard work for you.
But why not take it one step further? Planning your actual Christmas Day can make a big difference, too, whether you're spending it alone or with others. Start by booking in call times with family and friends so you know there's less chance of missing each other. By spreading a couple of those calls throughout the day, you'll feel way more connected.
Even if you're not all together, you could mix things up with a family-themed Christmas quiz, or plan your dinner for around the same time as them, so you can all eat together over Zoom or FaceTime.
Just don't forget to book in time for some of your own favourite festive activities, too. Whether it's watching a Christmas film, going for a stroll in the local park or squeezing in a craft project to keep you busy for a couple of hours, you'll be surprised at how enjoyable you can make it.
The best way to finish the day? Stuffed full of totally guilt-free snacks (it is Christmas) and falling asleep to your favourite festive TV special.
Staying at uni for Christmas?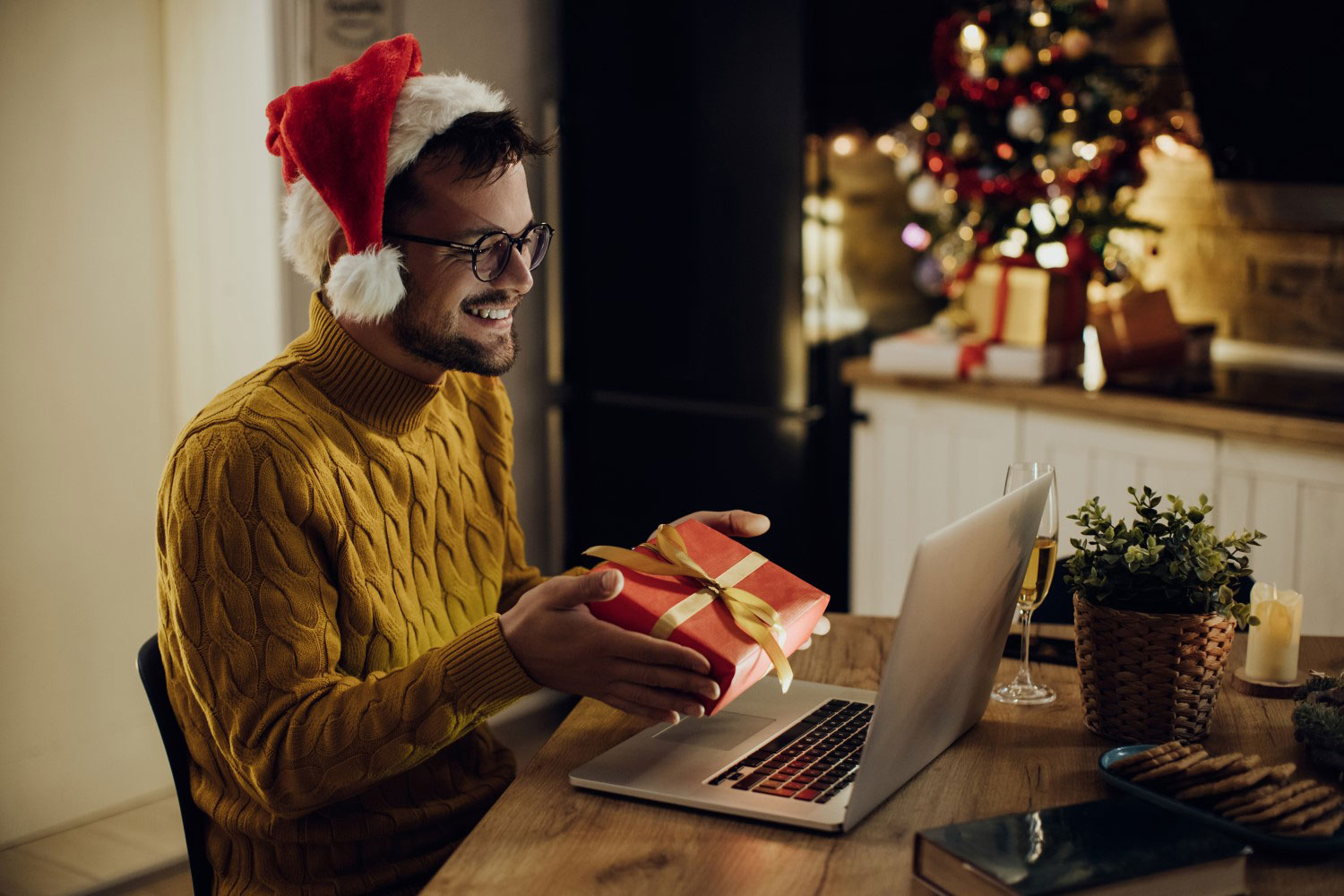 If you've decided to stay at uni for Christmas, either because you want to protect vulnerable family members or simply can't get home, you may be feeling a little down in the dumps. But it doesn't have to be a negative experience. Remember, this is probably a one-time thing, so why not try to make the most of it? You're actually in charge for once!
To start with, make sure all of your gifts are sent well ahead of Christmas Eve (not forgetting the 20% you and your loved ones can save with Baggage Hub). You'll also want to make sure you do a huge shop and get in enough supplies and treats to keep your stomach satisfied throughout the Christmas period.
And when Christmas Day comes around? Well, why not follow or tweak our proposed plan below:
9am: Fry yourself up a special Christmas breakfast
10am: Video call with family and open presents together
11am: Go for a walk to the local park (don't forget headphones for festive tunes)
12pm: Start cooking up your own Christmas dinner
2pm: Video call with family while you eat
3pm: Work on a craft project or do some baking
4pm: Festive family quiz time (winner gets bragging rights)
6pm: Watch a Christmas movie at the same time as your family
8pm: Stack up the snacks and chill out to your favourite Christmas TV special
Drop the pressure
Our final tip? Don't put too much stress on yourself this year. It's been hard enough. If you don't want to plan your day right down to the hour and would rather just chill out and have some you time, Christmas Day is a great chance to just take a step back and relax.
After all, with all the deadlines and exams out of the way until next year, re-reading your favourite book or finally finishing that video game could be all you need to have a perfect day.
Enjoyed this article? Give it a like