'It's not just a month, it's a state of mind': What Pride means to me
Do I look queer enough? Is this for me? Should I have told my parents where I was really going?
These were just some of the thoughts running through my head as I took a train to London back in 2017. I was on my way to my first ever pride event, London Pride, but as far as my parents were concerned, I was going to explore museums and see the sights.
It was an incredibly daunting experience as a young closeted LGBTQ+ individual. I was still unsure of my place in the community and the labels I should use to identify myself. 
Meeting up with my arguably much cooler and more confident LGBTQ+ friends when I reached London helped to put my nerves at ease, at least a little. But even with this camaraderie, painting each other's faces with rainbows at the railway station still made me feel self conscious.
It wasn't until we were in the midst of the action that I began to feel more relaxed. With my bubble tea in one hand and a rainbow flag in the other, I felt excited and quickly became caught up in the buzz of the crowd. 
We spent time in Trafalgar Square watching performers on the main stage, and eventually made our way to the roadside to watch the parade as it wound its way through London. Seeing people express their true selves was inspiring, and I travelled home feeling that little bit different, but in a positive way.
Never looked back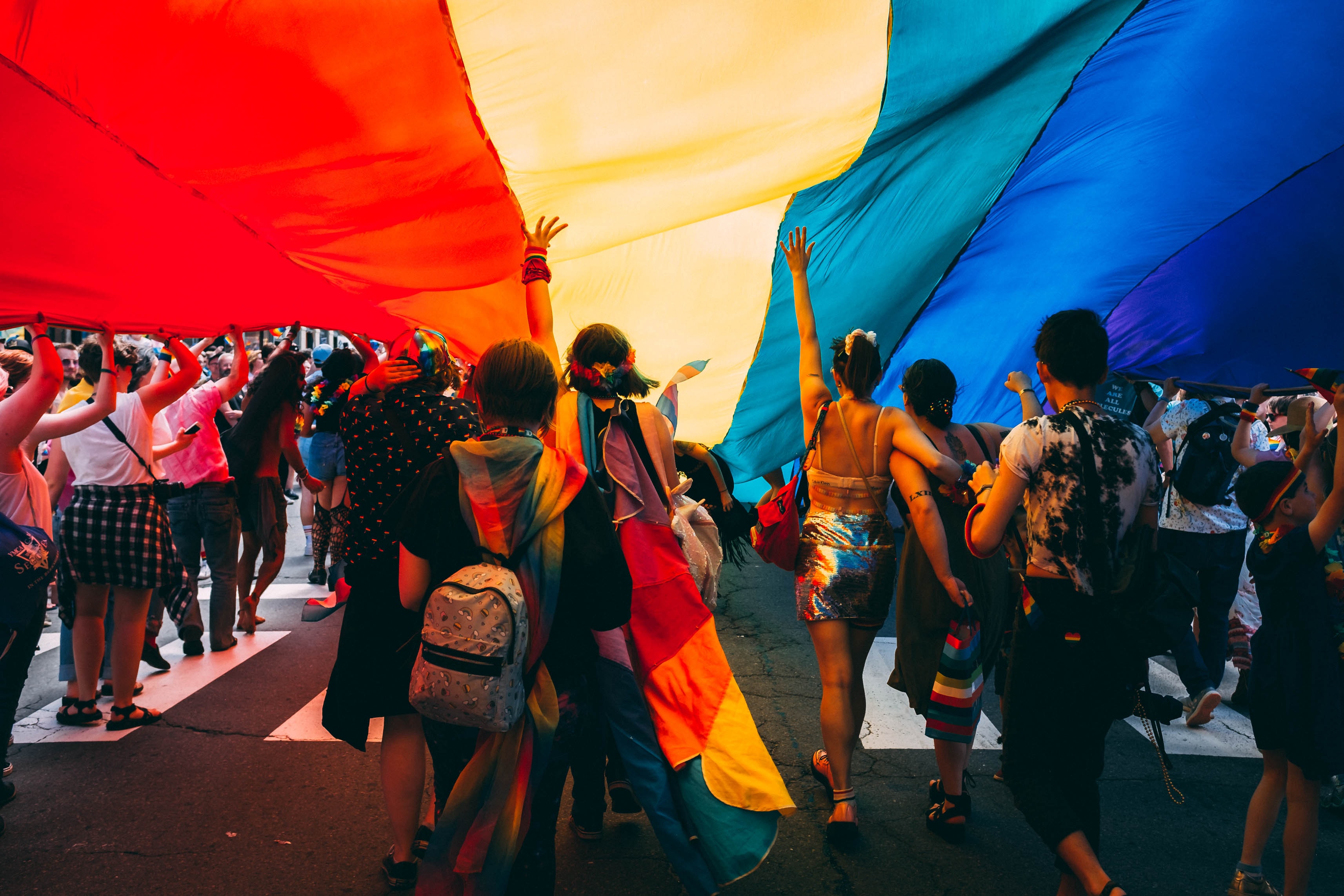 ‖
Pride isn't just a month to me, it's a state of mind.
Ever since, Pride has become a highlight of my summers. Travelling down to London and coming together with LGBTQ+ friends - and even strangers - to celebrate, lift up and show our support for one another and the wider community is something I look forward to every year. It's integral to making me feel connected to the community. And of course, doing it whilst covered in face paint and glitter certainly adds to the fun of it.
But Pride isn't just a month to me, it's a state of mind. It's feeling comfortable and confident within myself and trying to exude that in my day-to-day life. It's knowing what's right, and standing up for my wants, needs and beliefs, and the rights of other queer individuals, too. Nobody should be able to make you feel small or ashamed of who you are, and that's something I hold on to every day.
Pride is also a reminder of both how far we've come, and how far we've yet to go. Though we do now have some rights, it remains important to strive and speak up for those who do not experience the same rights as we do, and to keep pushing until all members of the community have equal rights. 
That might be a legal right to marry, or the simple ability to exist as an LGBTQ+ person in a country that isn't my own, or an acknowledgement of the privilege I experience within my own community as a white individual. 
Pride encapsulates an incredible amount of different people with different identities and needs. It would be a disservice to the memory of those who fought for and established Pride if we simply stopped once we achieve equal marriage laws.
Making the most of Pride in pandemic
‖
Pride isn't just a month to me, it's a state of mind.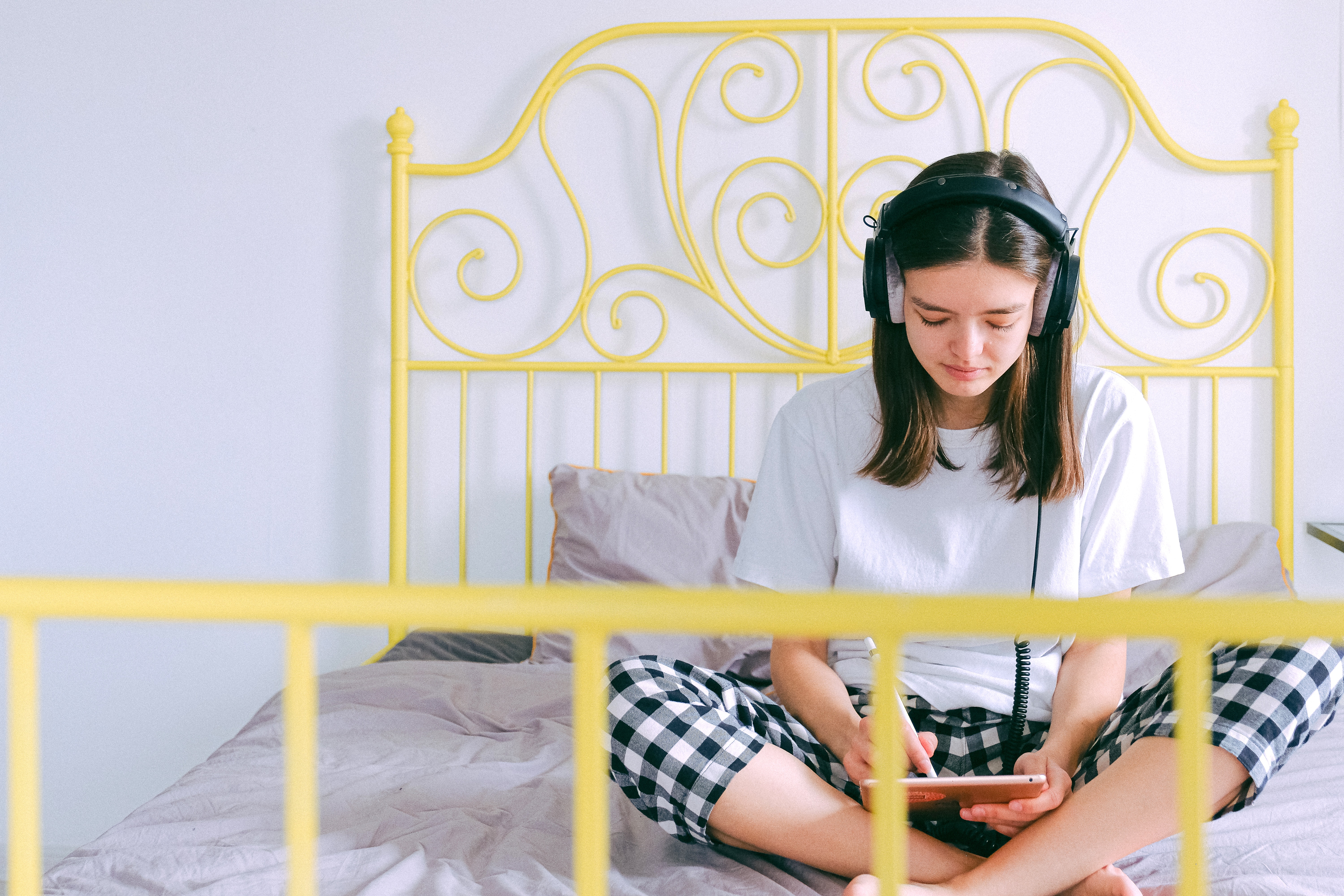 ‖
No one should be treated differently for acting true to who they are.
Pride was a little different for many of us this year. It hasn't been just about partying and celebration, but also about education. With the Covid-19 pandemic and Black Lives Matter protests taking place worldwide, it became time to reflect and educate.
I attended several online events that relate to my research interests outside of my university studies: LGBTQ+ and women's history. As a part of Happy Valley Pride, there was an online session ran by researchers, editors and historians about the 'first modern lesbian'.
Anne Lister, born in 1791, left a legacy of over five million words written in a series of diaries, travelling journals and letters. Anne recorded her daily life in the Georgian town of Halifax (and beyond) in heavily abbreviated handwriting, including her romantic and sexual relationships with other women in secret code.
In recent months, her life and story has been of great inspiration for living life with pride and truth. She is a wonderful example of an outspoken Northern woman who was able to use her voice at a time when many women couldn't.
Outside of these online events, I also took the time to read and watch content differing from my own experiences of the LGBTQ+ community. This included two books I purchased at London Pride last year: The Bible, and its sequel, The Bi-ble: New Testimonials. 
As well as this, I watched a documentary on Netflix called Disclosure, which looks at the history of representation for the transgender community, and the impact of it has on trans lives both past and present.
Being an LGBTQ+ person from a small Northern town has often made me feel alone and out of place, but having found a community and the confidence to be myself, I have become proud. Pride means being able to be your authentic self and standing up for yourself whenever someone questions your identity and pride. I'm proud of who I am as a member of a unique community with a common struggle and common goal: equality for all.
No one should be treated differently for acting true to who they are. If you find yourself struggling in any way, shape or form, here are some organisations you can contact:
Switchboard, a helpline for members of the LGBTQ+ community
Mermaids, an organisation that supports trans and gender-diverse young people
Stonewall, a charity with resources and information for LGBTQ+ people
‖
No one should be treated differently for acting true to who they are.
Enjoyed this article? Give it a like