Make Christmas Great Again: Homemade gift ideas from Ella
It's nearly Christmas! Now, I'm a super-festive person (I'm currently sat with Christmas lights on, Christmas music is playing through my docking station, and I'm dipping a festive shortbread into my brew) but I always struggle at this time of year. I'm one of those people who has to go way over the top on presents.
‖
Being the biggest yuletide fan on earth, I've been planning this since September.
However, my bank account seems to have an issue with that. It's been a while since the student loan came in and the balance is very low. Know the feeling? Don't worry, being the biggest yuletide fan on earth, I've been planning this since September.
Here are my tips, tricks, and present ideas for a cheap but thoughtful Christmas.
Homemade Christmas felt baubles
‖
Being the biggest yuletide fan on earth, I've been planning this since September.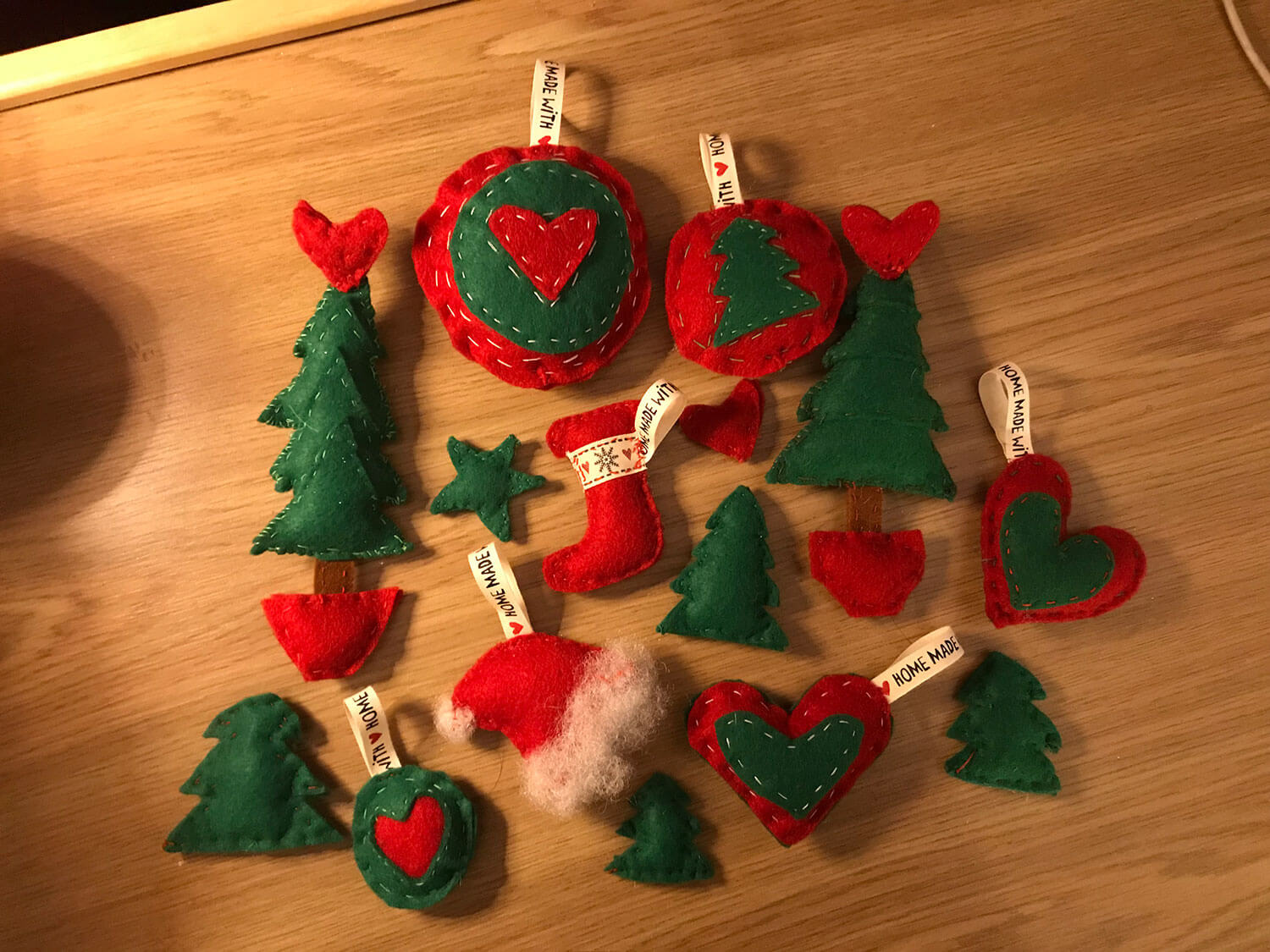 This is where my GCSE in Textiles comes in handy. In terms of design, just do what you think looks nice!
What you'll need:
Felt
Thread
Scissors
Stuffing
Hot chocolate (optional)
Christmas music (essential)
I got a bit adventurous towards the end and started making trees and everything! But I'd recommend starting with circles (use the bottom of a Pringles tube for the perfect circle). Place your stuffing between your felt shapes, do a running stitch around the outside and - Bob's your uncle - you've got a bauble!
If you're Birmingham-based like me, I HIGHLY recommend going to the rag market outside the Bullring. There's plenty of places to get really nice felt, ribbon, and Christmas fabric for literally a fiver. Plus the guys who run the stalls are so lovely and do really good deals.
Homemade Christmas fudge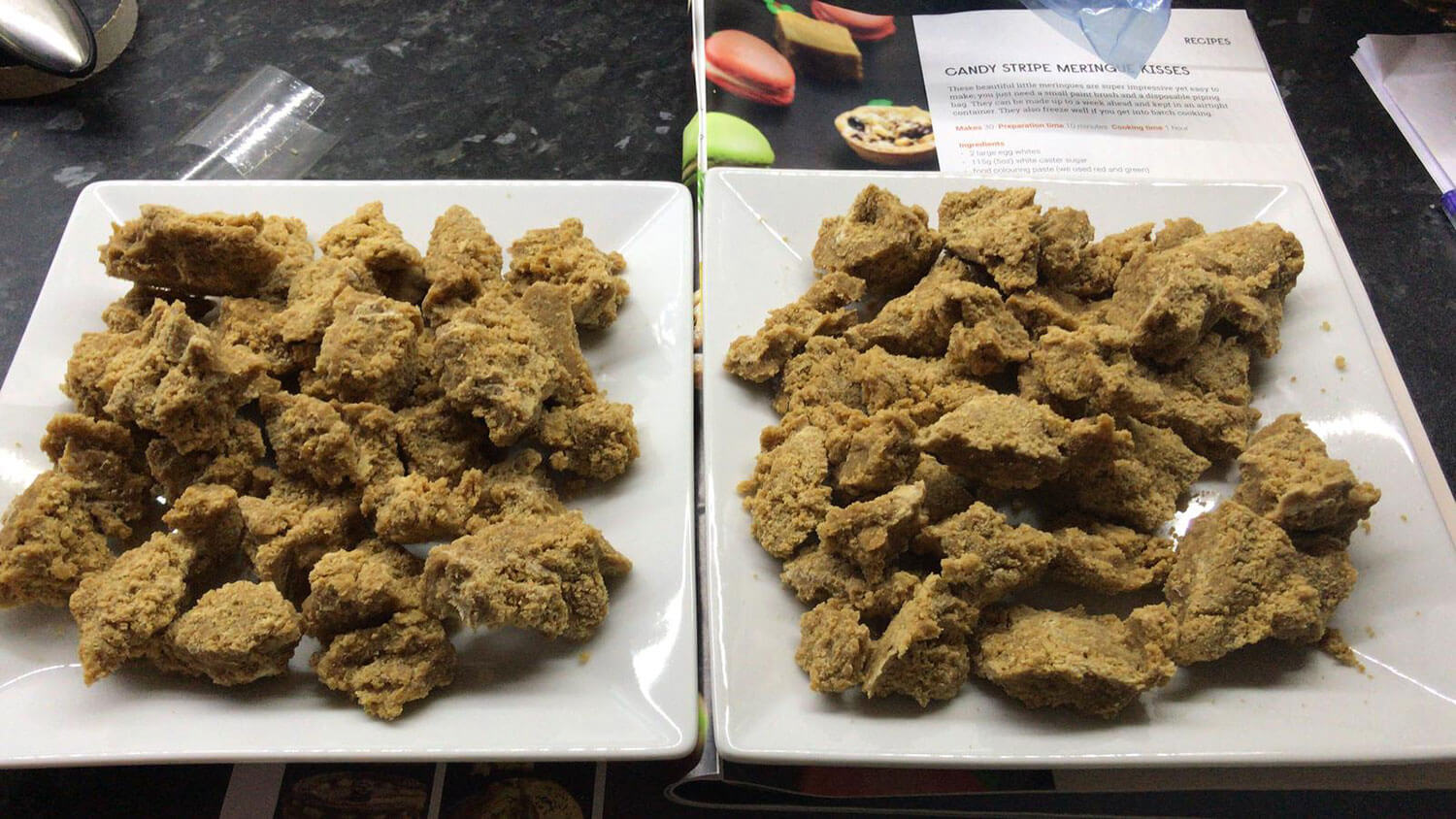 WARNING: It's difficult to stop eating this. It's dee-lish.
What you'll need:
1 x 397g can of condensed milk
450g demerara sugar
115g butter
Pan
Tin
Something to stir with
Whisk
Christmas cheer (essential)
Eggnog (optional)
Put everything into a large, non-stick pan and melt over a low heat until the sugar has dissolved. Boil for 10-15 mins, but keep stirring and scrape the bottom of the pan if it starts to stick. To test if it's ready, take a little bit of the mixture and drop it into ice cold water. If it solidifies and tastes like fudge, you've got fudge.
Take off the heat and hand whisk until it's thick and starting to set. Whack it into your tin and leave to cool. Cut into cute shapes or break into chunks. Put in a little bag, tie with one of your felt decorations, and voila… you've got a Christmas gift!
Gingerbread sugar scrub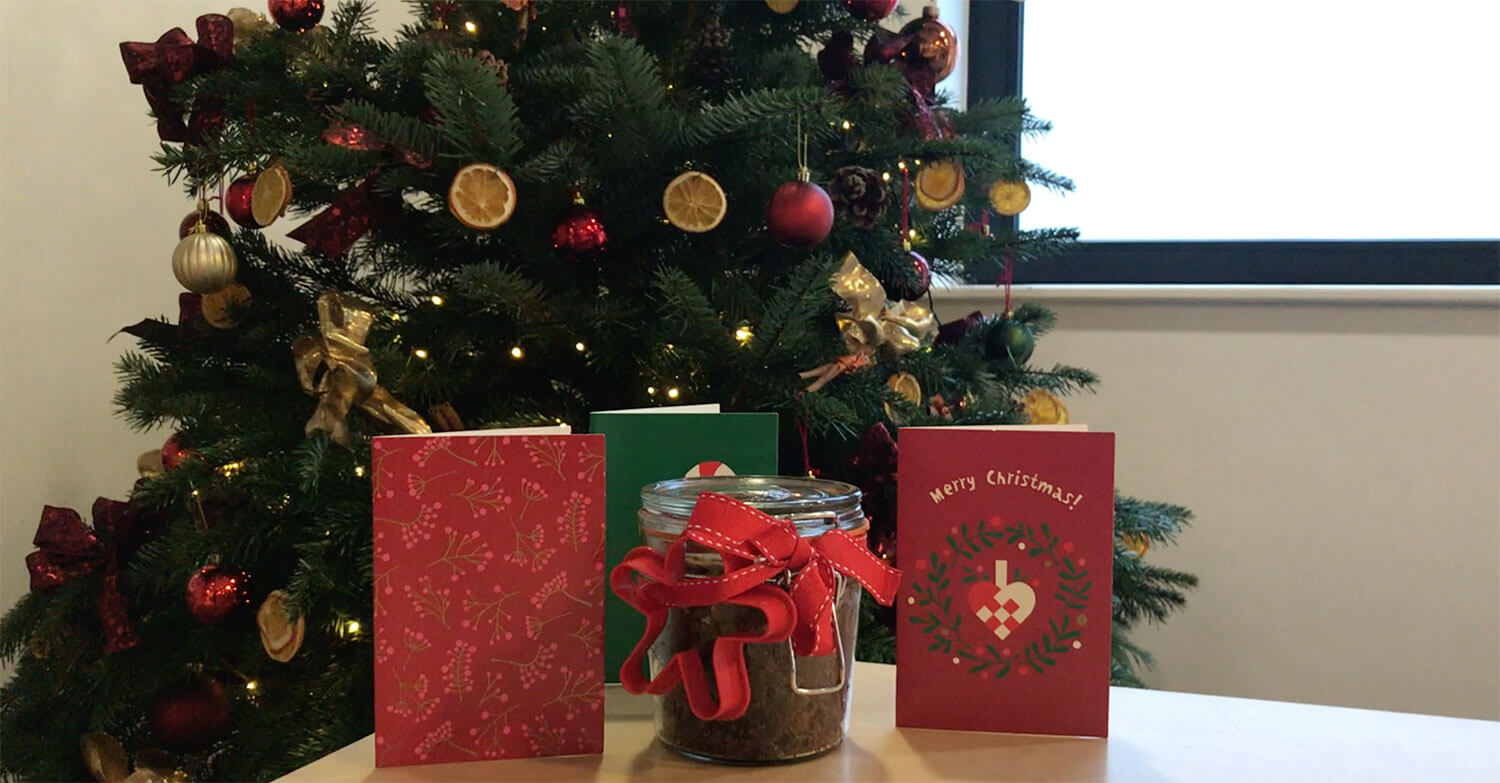 Now, if you're making gifts for somebody who's into their beauty (like my sister is), homemade pampering products are heavenly at this time of year. These next three ideas are perfect for your special person.
What you'll need:
500g brown sugar
240ml olive oil
2 tbsp ginger
2 tbsp mixed spice
Jar
Bowl
Christmas film (essential)
(I got all of these for under a tenner at Aldi.)
Tip everything into a bowl and mix it up. I loved making this! My kitchen smelt amazing and my flatmates loved it. It looked quite sparkly, as you can see in the photo. A definite winner, just look at it sparkle!
Christmas body butter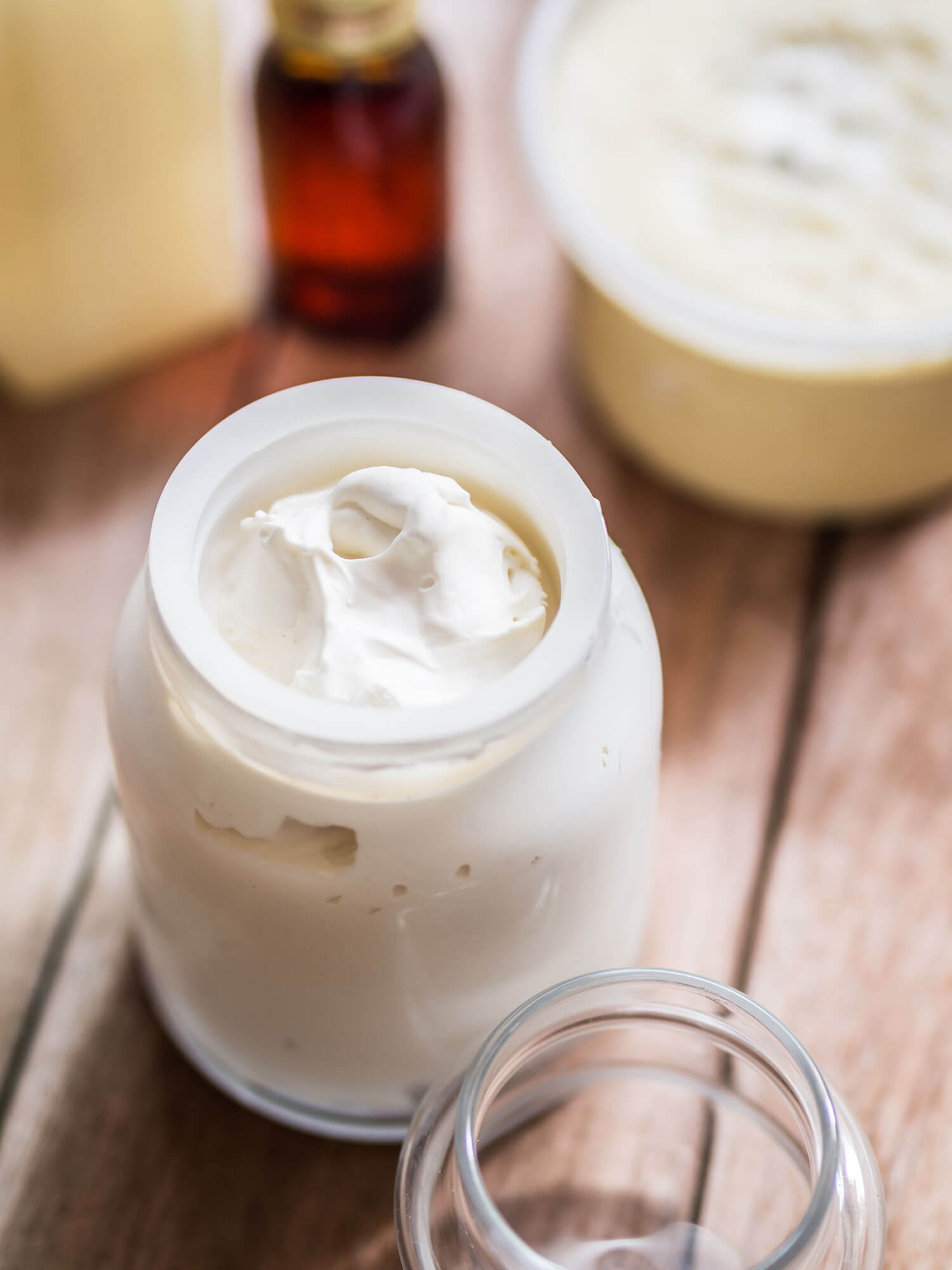 What you'll need:
½ cup shea butter (find it on Amazon for a fiver)
½ cup coconut oil
2 tsp ground ginger
1 tsp cinnamon
2 tsp vanilla extract
Pan
Bowl
Whisk
Tin of Quality Streets (for motivation)
Put the coconut oil and shea butter in a small saucepan and cook over a low heat until they've melted. Set aside to cool to room temperature. Whack it in a bowl and put it in the fridge for 15-20 mins.
Remove from the fridge, then add the remaining ingredients (not the Quality Street) and whisk by hand until it's nice and whipped. All done!
Festive foot soak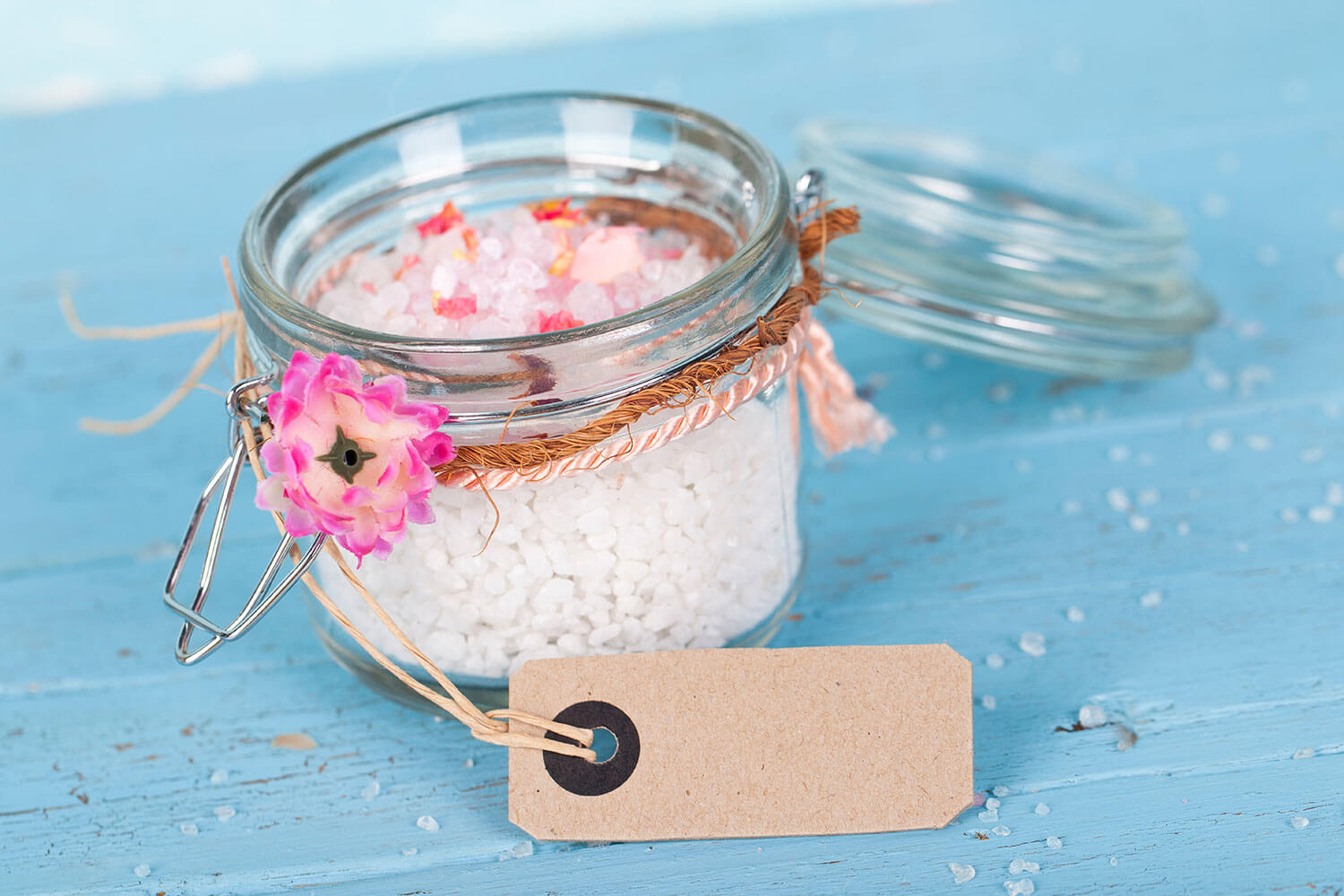 What you'll need:
½ cup powdered milk
½ cup of Epsom salts
10 drops of essential oil (I used sweet orange because my sister likes citrus)
Jar
Bowl
Christmas songs (essential)
Stir everything together in a bowl and transfer to a nice, airtight jar. That's it!
Making gifts: The perfect wellbeing exercise
Worrying about money and deadlines at this time of year can spoil the fun, and that is not what Christmas is about. I struggle with anxiety and regularly have to find ways to get myself through uni life.
Sewing, making fudge, chatting to someone, or listening to music in the evenings has been really therapeutic. I've been able to sleep and unwind a lot better. So, not only is it good fun to give someone a handmade gift, it also helps you at the same time!
Merry Christmas! Oh, and please don't tell my sister about her Christmas presents before the big day.
Enjoyed this article? Give it a like
I'm Ella, I'm 21 and in my third year at Birmingham City University. I'm currently studying Media and Communications specialising in Radio however I do study photography modules too.