Meet the team: The people who are there when you need them
Everybody who works at your Unite Students home is there to help you settle in, keep you safe and secure, and give you some support whenever you need it.
It's how we keep our promise to give you a home where you can be successful.
Not sure who does what? Here are the people who keep your home ticking.
Reception: Friendly faces you'll see every day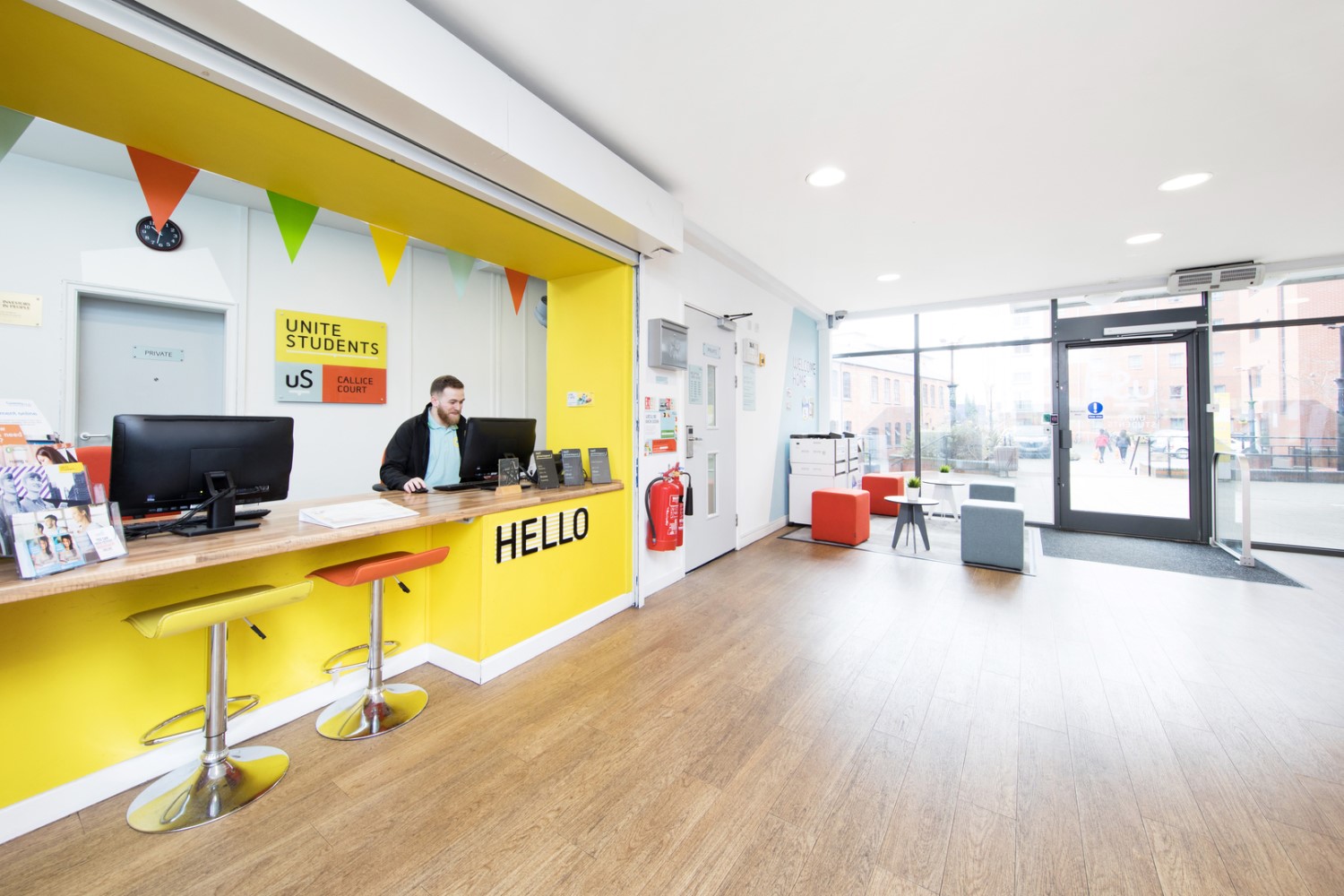 Manning the front desk throughout the day, your reception team are there to help if you can't get an answer in our student FAQs or on the MyUnite app.. They know everything there is to know about your home and can help you find the answer to almost any question.
While they're always happy to help, we're asking that you try to avoid visiting the reception team during check-in weekends. This is so we can limit how many people are in the reception area and maintain social distancing.
Safety and security: Keeping you safe around the clock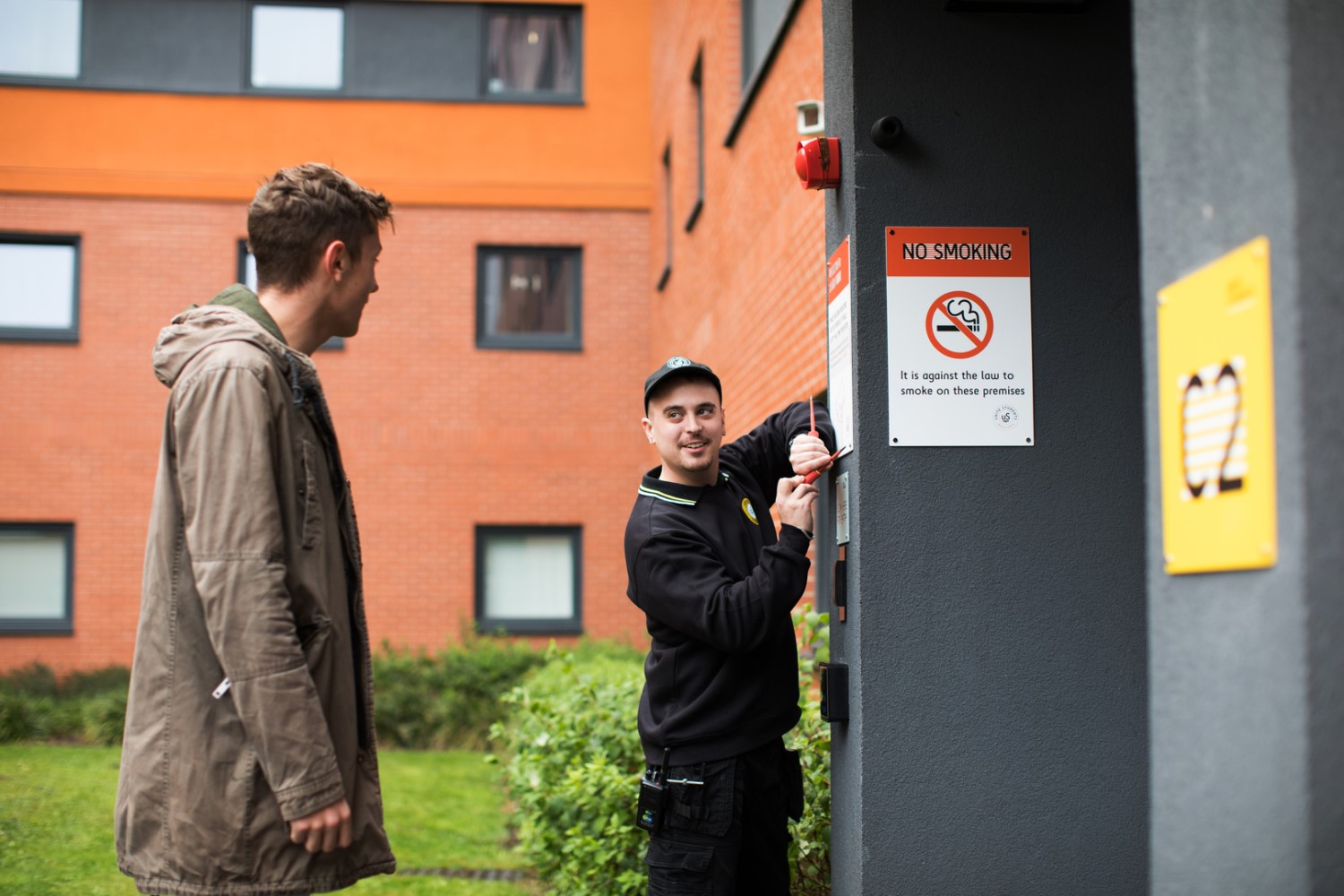 Every one of our homes has its own mix of security features and procedures, specially designed to handle any emergency. And it's our safety and security teams who make them work.
On patrol overnight and working closely with our 24-hour call centre in Bristol, these are the people who keep you and your neighbours safe and secure.
"After one check-in I came across an international student who was upset and homesick. I listened to how she felt, then explained how I had once studied abroad, and gave her some tips to help her settle in. I explained that Unite Students are always here for her, no matter what, no matter when. Through this chat, I became her first connection abroad, and I saw her make more and more friends."
- Peter Aubele, Service and Safety Advisor at Emily Bowes Court in London
Maintenance: The people who make the building work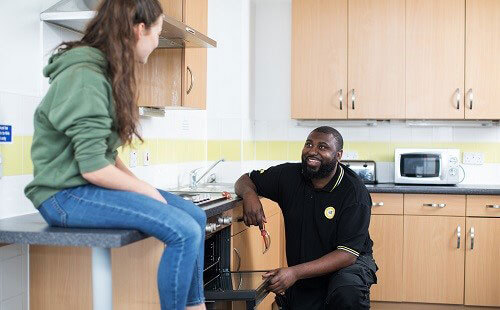 With so many people living under one roof, things break from time to time. No problem, because your maintenance team are there to fix it.
And with their routine inspections and regular improvement works, they keep your home running smoothly around the clock.
Welfare: Someone who'll understand when you need them to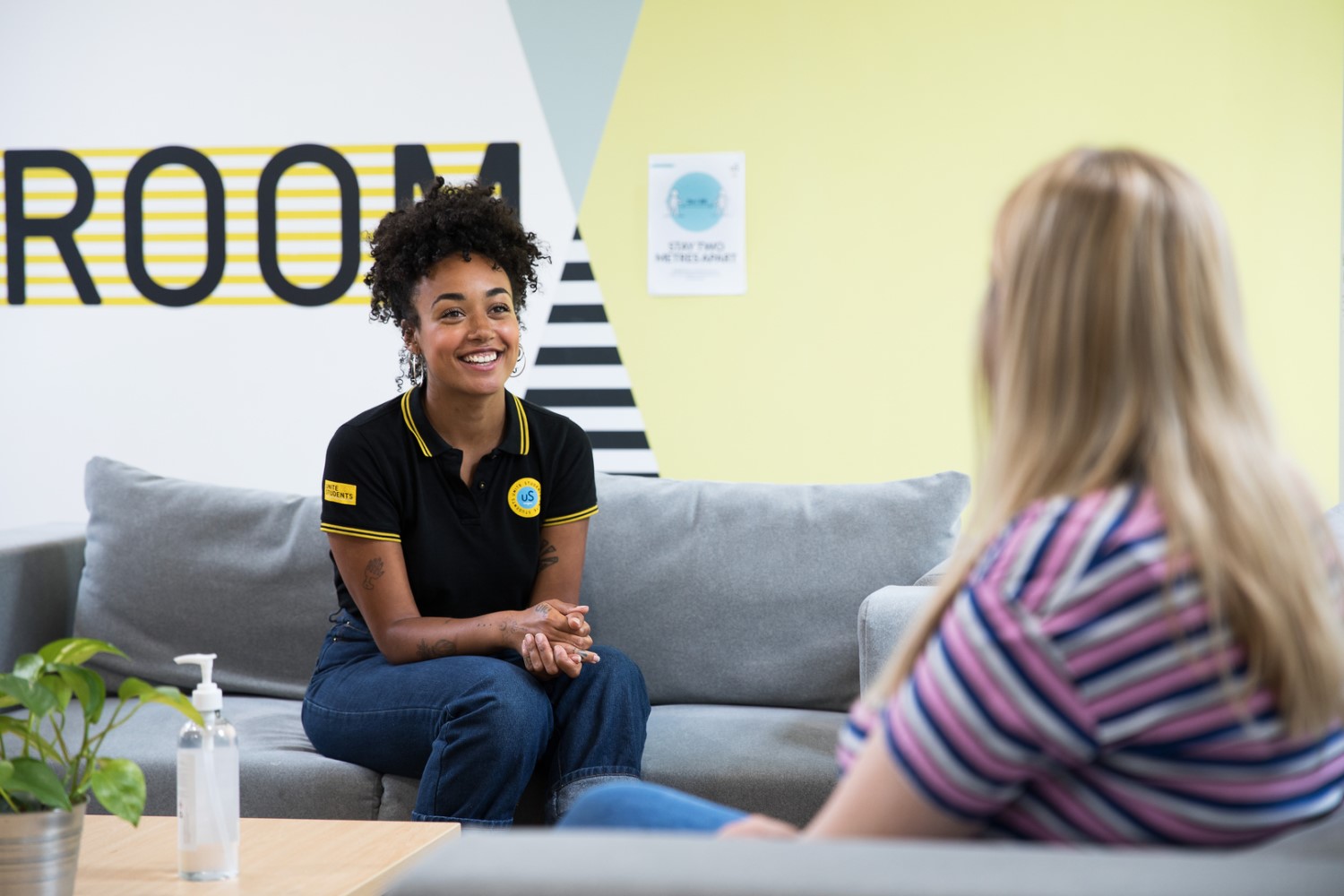 There's at least one welfare lead in every Unite Students city, somebody you can speak to if you need support, or even just a cup of tea and a chat. All our staff are trained to be great listeners, but welfare leads are also trained to help you find the right support.
Welfare leads provide this support alongside their day job, so you may recognise them as a friendly face from around your home. If you ever feel like you need to talk, ask at reception about meeting your welfare lead for a chat.
"I met a student who had not long checked in and wasn't getting on with her flatmates – she felt quite alienated from them. I made her a cup of tea and we had a chat. When I realised how upset she was I discussed the option of moving rooms with her. She seemed really grateful and we started the moving process. A few weeks later, she came down from her new flat to say that she was getting on really well with her new flatmates. They were having movie nights and cooking meals together."
- Becky Bower, Service and Sales Supervisor at St Luke's View in Liverpool
Student ambassadors: They know what you're going through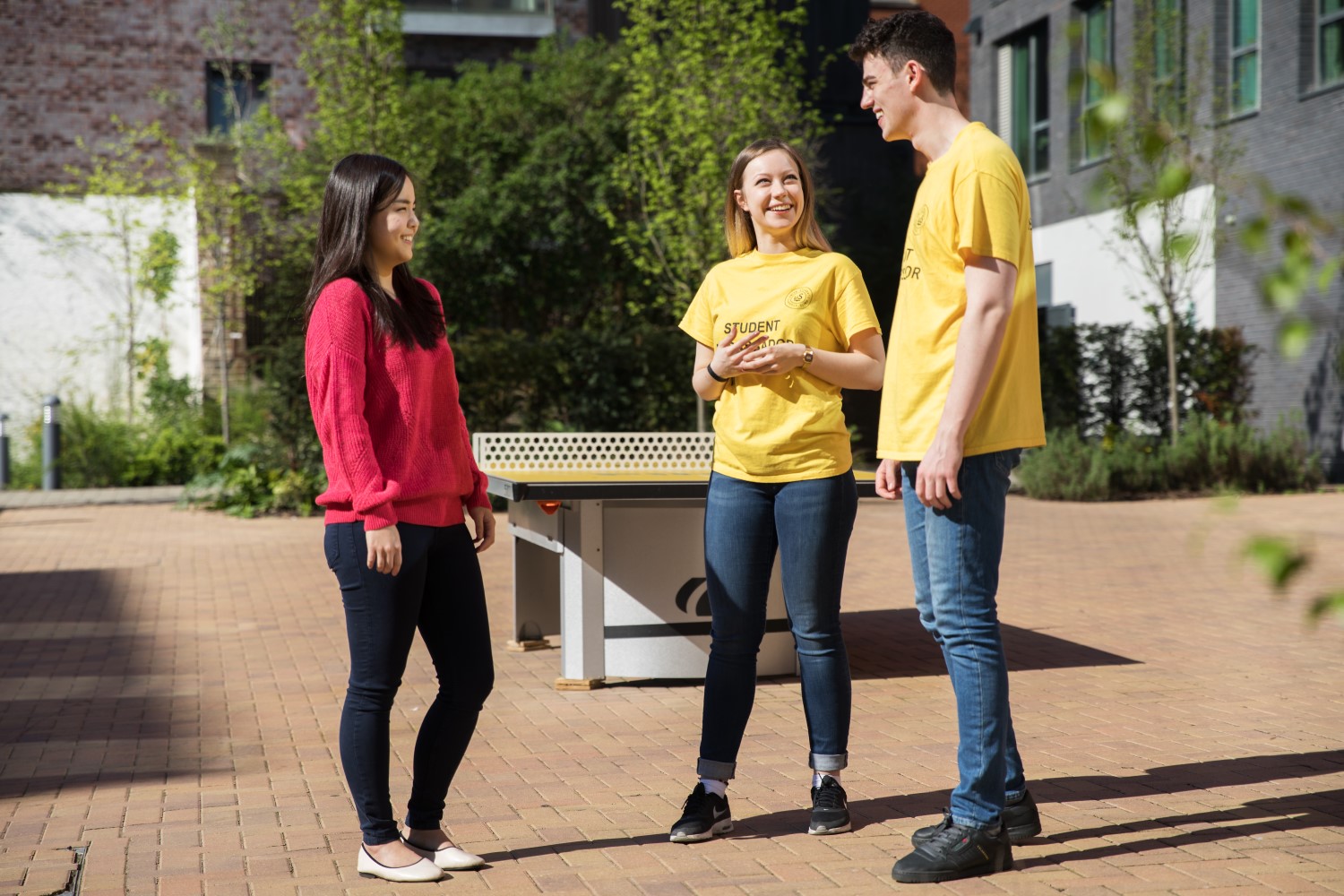 Highly-visible in their highly-yellow t-shirts, ambassadors are students who also live at your Unite Students home. They'll help you settle in, answer your questions, and organise tours and events.
Not all our homes have ambassadors at the moment, but we're working on that. Visit our student ambassadors page to see if your home does, and to apply to become one.
"When I arrived at Emily Bowes there was a welcome party set up by the student ambassador. There were food and drinks as well as a live band. It was a great environment to get to know people as I was completely new and it introduced me to some lovely people. It helped set up my time at university really well."
- Ethan, a student living at Emily Bowes Court in London
Contact centre: Available on the phones when you need help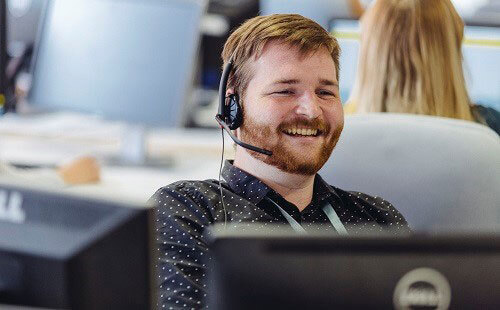 If you've got a question that your reception team can't answer, perhaps about payments or your tenancy agreement, you can speak to one of our advisors in the contact centre to get the help you need.
Emergency contact centre: Available all through the night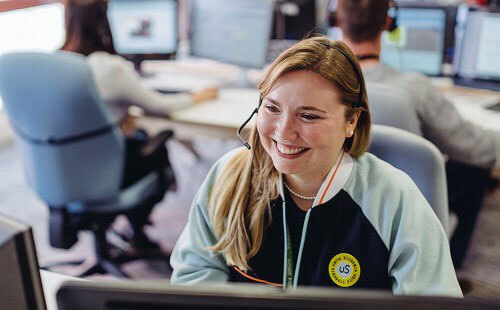 Locked out late at night? Got an emergency when reception is closed? Our emergency contact centre advisors are available 24-hours a day, 365 days a year. They work closely with our safety teams through the night, responding to any emergencies to keep you safe and secure.
You can speak to them by calling 0300 303 1611.
Enjoyed this article? Give it a like