'More organised than ever': My soul-cleansing spring clean
Ever since I was a little child, I've known that the rain and blossom of spring means it's time for cleaning. I remember my grandma running around the house this time of the year, flipping mattresses and making us try on every single item of clothing we owned to see if it still fit us right.
And with that came the realisation that we had too much stuff; clothes we didn't wear, shoes we didn't use, and what Marie Kondo would call 'komono' - miscellaneous things we definitely did not need.
It's easy to accumulate such things during winter. My grandma was guilty of it too - a quick look at her storage room reveals that she, too, is a hoarder. An organised hoarder, but a hoarder nonetheless. The winter made my formidable grandma lazy, like the rest of us. But with the spring comes rebirth. A chance to make space for the new, by getting rid of the old.
Using the aforementioned Marie Kondo method, I recently did a massive spring cleanout and rid myself of unnecessary stuff.
1) Clothes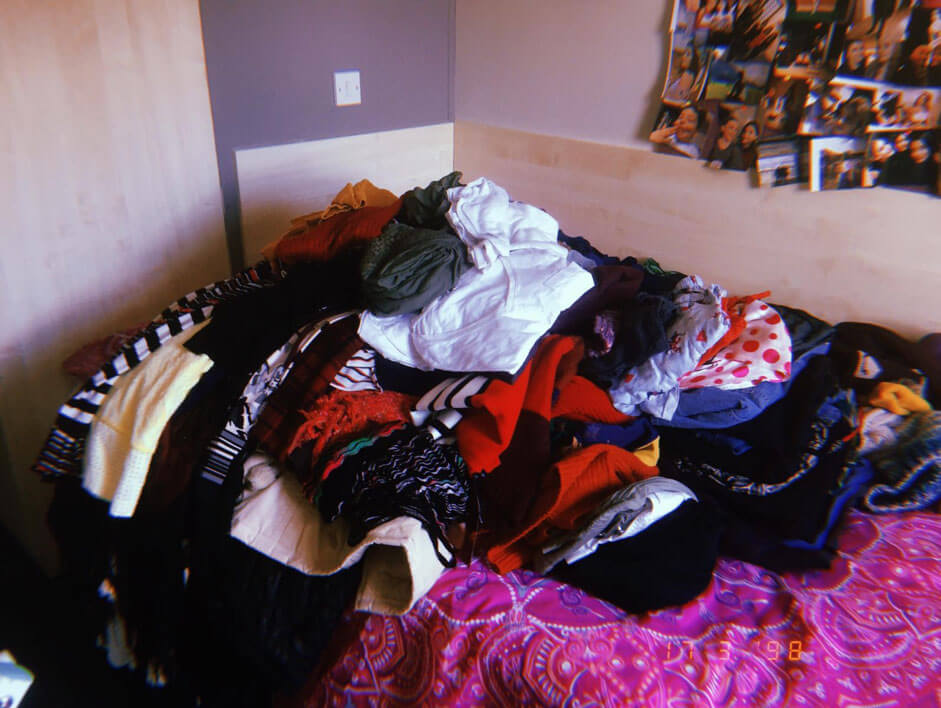 Every time I opened my wardrobe the past couple of months, I felt overwhelmed with the number of clothes in there. I didn't even wear half of them. Some of those clothes made me feel really insecure, or were very old and not so fashionable anymore. I realised that they really impacted the way I saw myself and I'd been dying for an excuse to get rid of them.
So, as suggested by Marie Kondo, I piled everything I had on the bed and started this cleansing journey. The pile itself made me feel curiously ashamed for having so many clothes. However, with each item of clothing I got rid of, it felt like shedding old skin and giving them away to charity made me feel a thousand times better.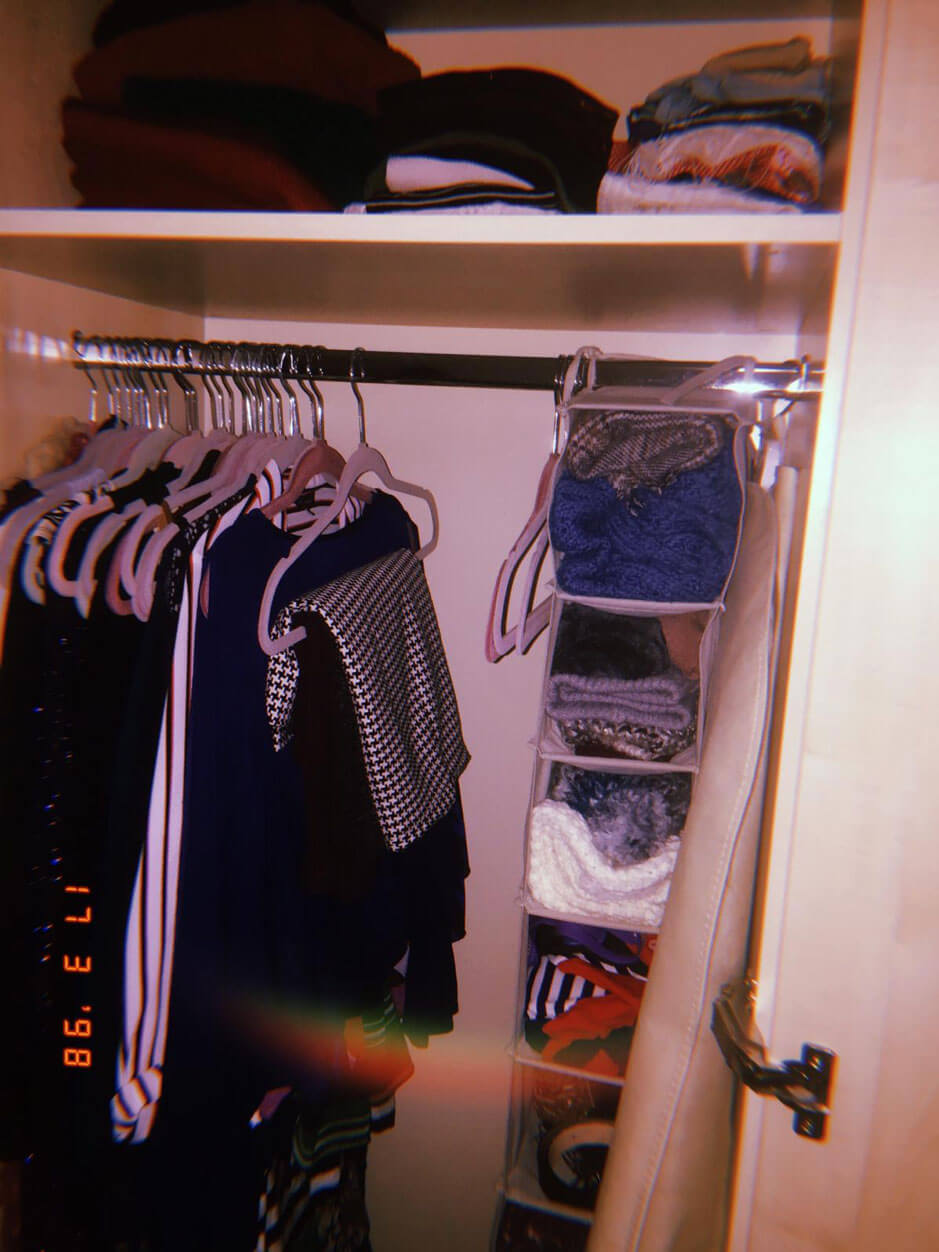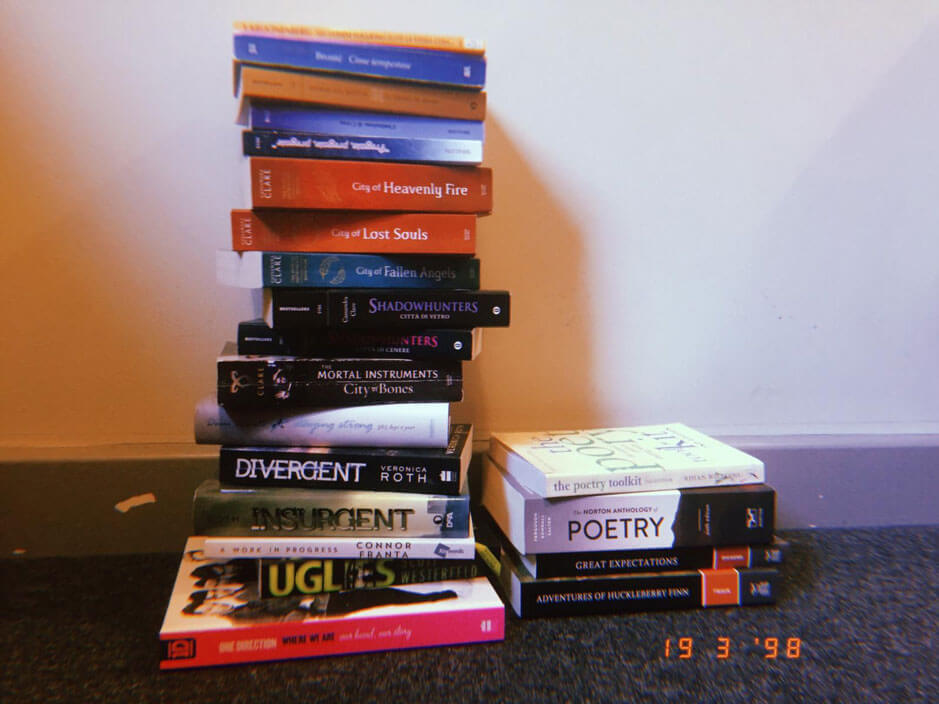 As an English Literature student, this may have been harder than getting rid of the clothes. I have a sentimental attachment to each and every single one of my books, even the ones I hadn't read yet and had no interest in reading in the future. Some of these books I ultimately ended up giving away to Oxfam.
What made it harder to donate them was probably the fact that some books had little notes written inside from the people who had given me them - knowing how much I love to read. Some of these dated back to as far as 2013. Or, just generally, what annoyed me about clearing away these books was the idea of not getting around to finishing something.
Nevertheless, in some way, it's actually the latter that made it all the more beneficial for me to donate them. It lifted this weight off my shoulders - knowing that I didn't have to read them, ticking them off my endless list of things to do, leaving more space to buy other books I would actually end up (and enjoy) reading.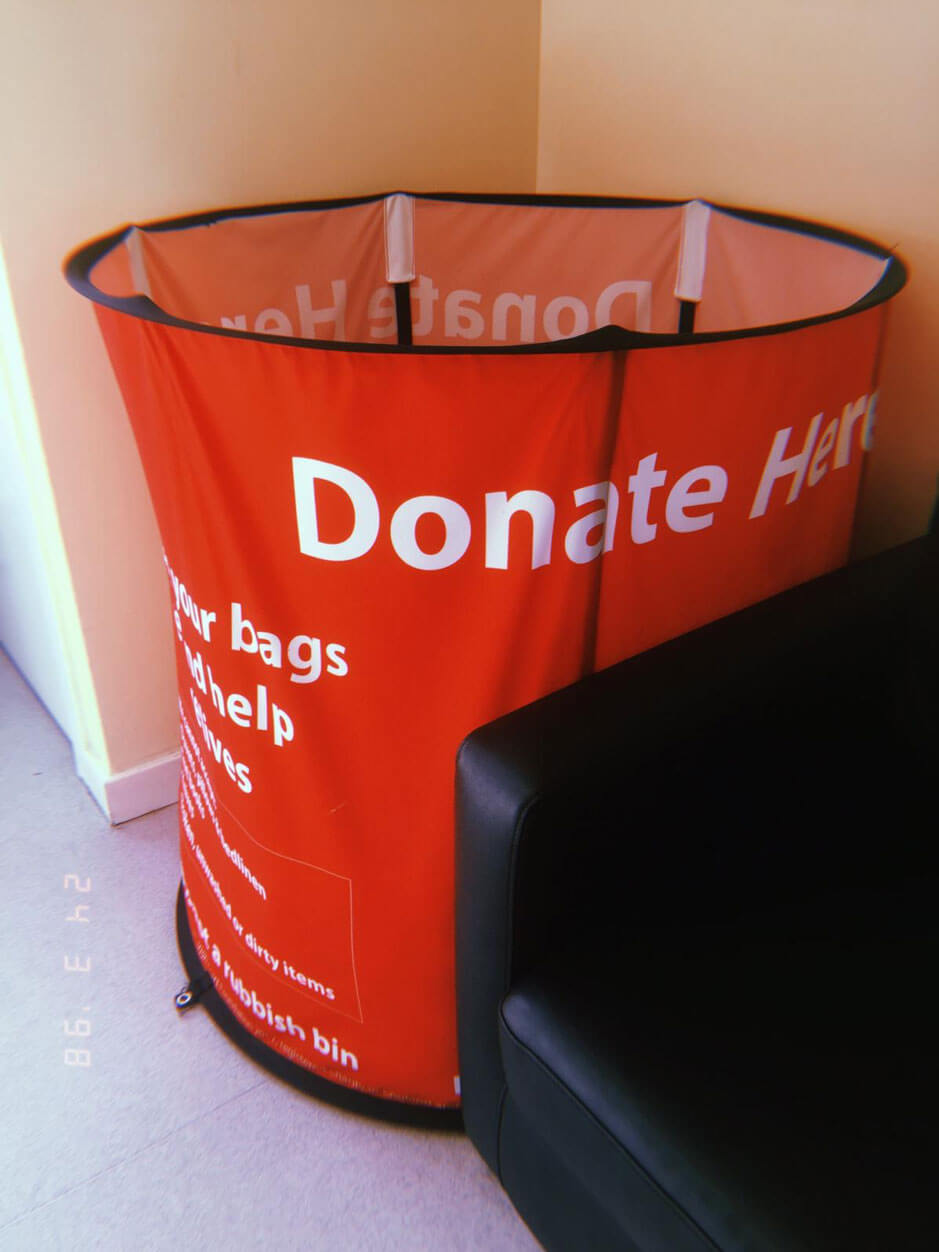 This is something I struggle with in a sort of comedic way. For instance, I found myself throwing out leaflets and guides from Freshers' Week that I hadn't consulted once! I'm one of those people who needlessly keeps that leaflet about the Harry Potter society I never ended up joining because - who knows - someday I might! Not to mention the fact that just in case I did decide I wanted to run around with a broom between my legs, I could have just as easily found that information on Facebook. So, with that in mind, I recycled a lot of that paper and hopefully saved trees from a lot of hurt.
4) 'Komono' (miscellaneous items)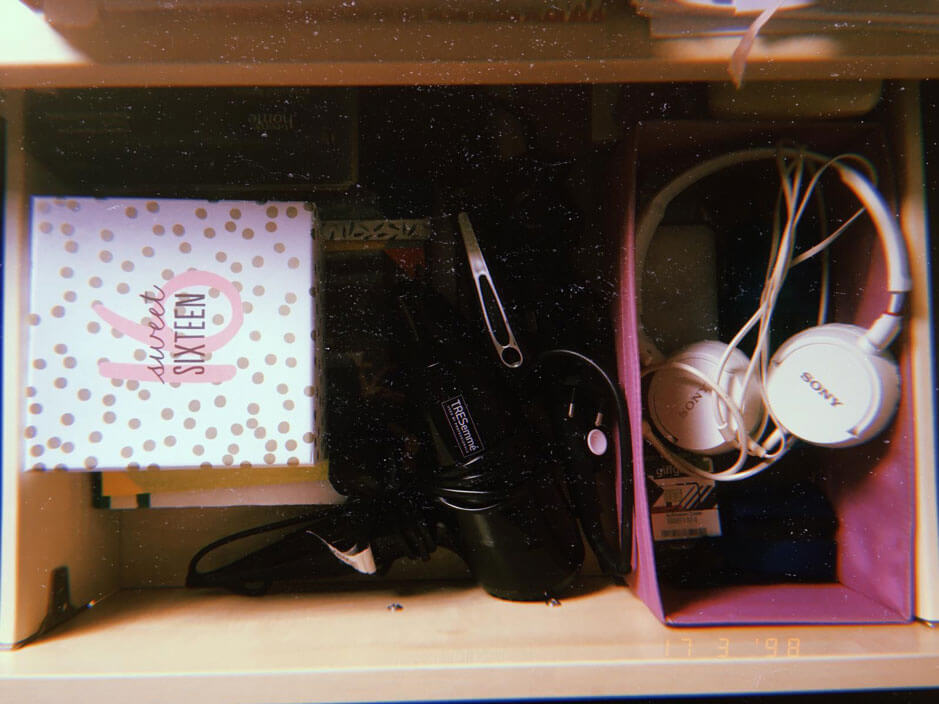 As I do with pointless papers, I tend to keep a lot of items that are no use to me on a day-to-day basis. A lot of the stuff I threw out were things like lanyards, pins, bottle openers, and old phone cases that I obviously had no reason to keep.
In retrospect, it was quite easy to get rid of these items because they were the ones which were more visibly cluttering the room. As small as they were, you can now feel their absence in the places they occupied - on the shelves above the books or in the messy drawers, making the room feel tinier and more oppressing. Now, what remains has been divided into boxes, making the drawers look cleaner and more organised than ever.
5) Sentimental items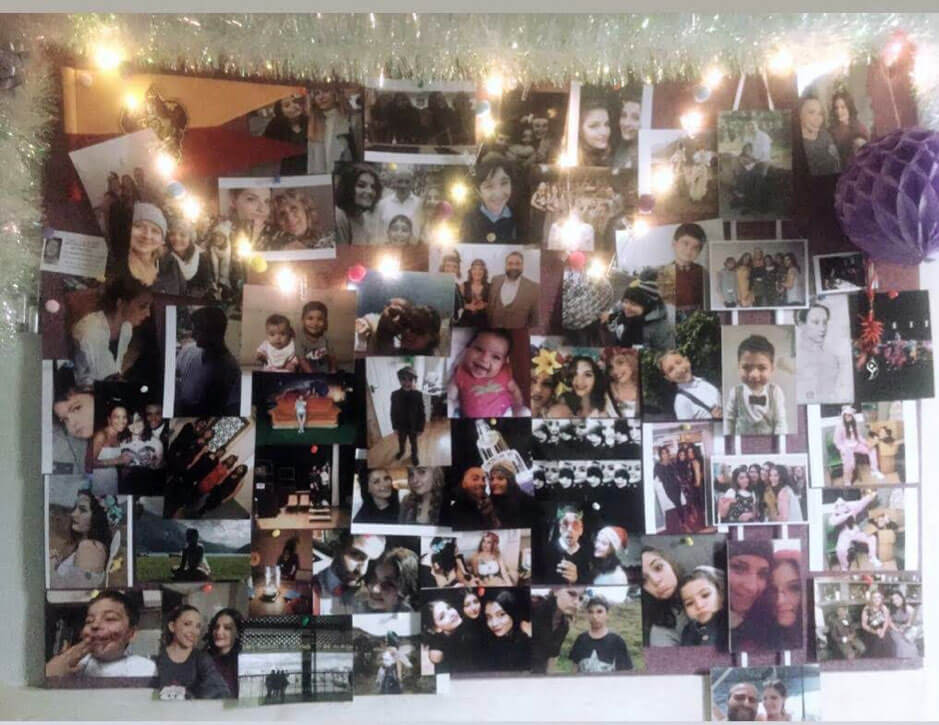 Luckily, during my transfer from home to uni I had already filtered out the sentimental items I wished to keep with me and those that were to remain in the garage. That made my job easier this time around. However, there were still a lot of photographs lying around with no set place in the room. I arranged my favourites in a collage on the board above my bed, with fairy lights, and I stored the others away neatly in my desk.
Getting rid of so many personal items is most likely a reflection of my recent personal growth. This certainly makes all the hard work that went into this spring clean worth it. I only wish I had done all of it before I came to uni so that I didn't have as many things to worry about when I moved in the first place.
Enjoyed this article? Give it a like
Currently studying English Literature and Theatre Studies at the University of Glasgow! A little Italian making her way through the world, lover of all food and dead scared of pigeons! I lived in England for the past five years, but I'm also a massive fan of Scotland - and a little obsessed with Mary Queen of Scots…