Settling in: Ellie's top tips on making student accommodation feel like home
Three years into university, I have now lived in three very different places: university halls, private halls, and now a private flat. Each place has varied in size, style, and in sets of rules.
But despite their differences, with a bit of creativity, I think I've managed to create a cosy home to live in every year. Here are my top tips for personalising your uni home, wherever it may be.
Bedroom
What you can decorate will depend on the kind of place you are living in and who you are living with, but at the bare minimum, you will be able to personalise your bedroom. Sometimes, rooms in halls can feel difficult to decorate as they might already have bright blue carpets or dingy old curtains. Then again, in some rooms, you might have huge white walls and wooden floors.
In any case, my first suggestion would be to try and pick a colour scheme and stick to it. For example, in my room this year I have yellow, blue, and grey bedding, which matches my yellow and blue Doctor Who poster (which shows to visitors and potential new friends an element of your personality), and a yellow and blue plant pot that I brought from home.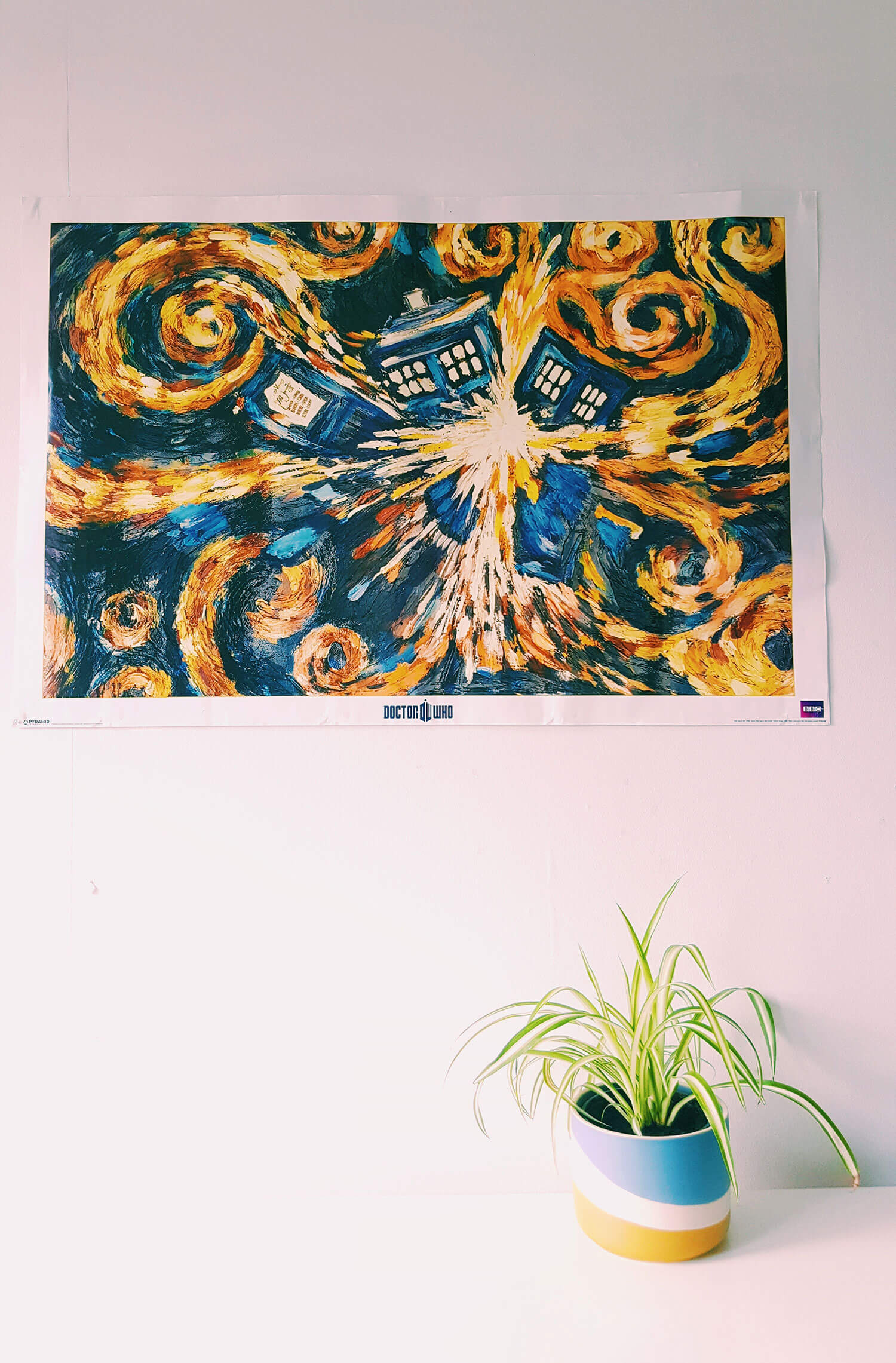 Small windows in student accommodation can also be a bit of a problem, making it seem all cold and dark in your room. I think one of the best things to do here is to bring some of the outside in with a couple of plants – fake or real – to brighten things up. If your accommodation allows you to, you can also try putting up light, bright posters on the walls or adding some fairy lights for added cosiness.
If these are against your accommodation's rules, (and they quite often are, so make sure you check before moving in) battery powered fairy lights and framed posters that are stood on surfaces and leant against a wall are great alternatives.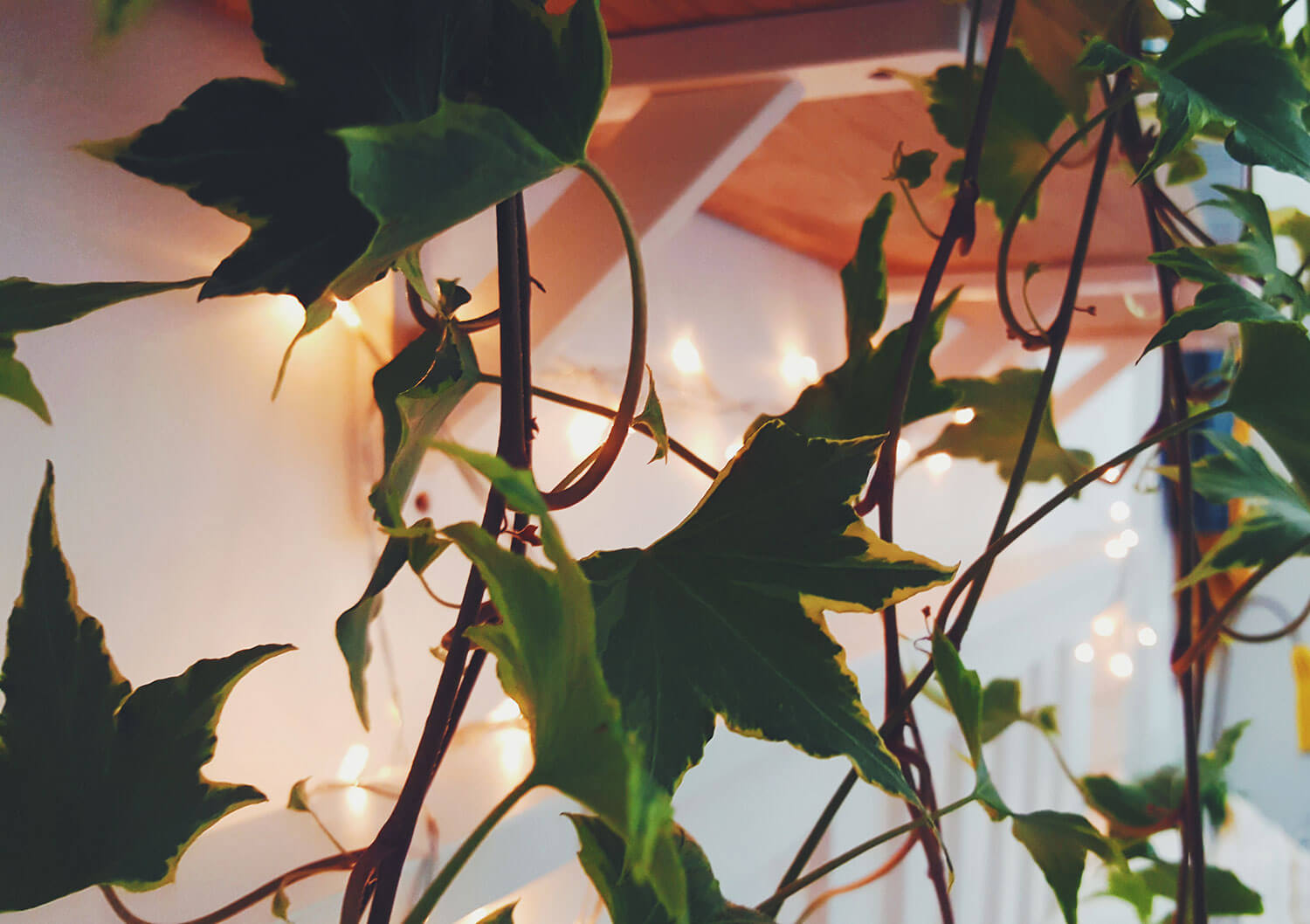 While it's exciting to shop for new decor, it's also important to bring some home comforts, whether that's a cushion from your bed at home, or a photo of a family holiday. It might also be fun to display your hobbies or interests in some way.
For example, I have my old 35mm film camera sitting out on my shelf. When new people come over, it can be a great conversation starter and a way to find people with similar interests as you. And obviously you can do this with almost anything, whether it's an Xbox controller on your dresser or a jar of paint brushes on your desk.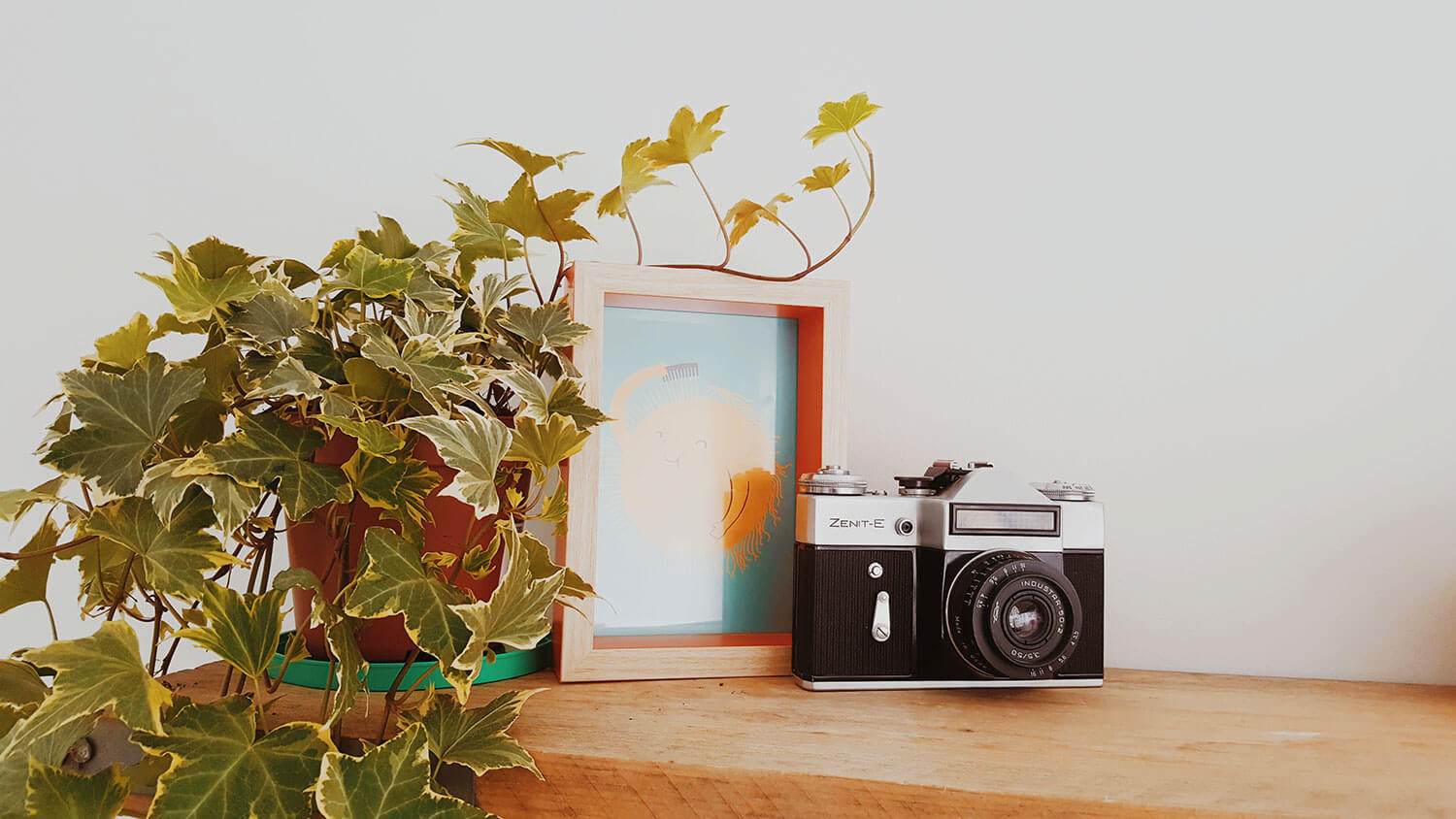 Overall, one of the best ways to make your room seem homely and cosy is actually just to keep it tidy and uncluttered. A jumbled bedroom can feel unpleasant and overwhelming, as well as being inconvenient if there isn't much space. You want your room to feel personal, but also functional, and not being able to sit at your desk to write an essay because it's covered in scrap paper is just no fun.
One of the easiest ways to declutter is to buy a couple of cheap storage boxes (Asda have pretty good ones aimed at new students at the moment!) and store anything you don't use very often inside and under your bed.
Kitchen
If your accommodation allows you to, and you agree with any flatmates you're sharing with, decorating your kitchen can make a new place feel much more like home. Decorating together with flatmates can be a great bonding experience too. We decorated our kitchen the other day in my new flat and found it was a really good way to organise everything and make sure we all knew where things were.
In terms of personalisation, we have gone the extra mile this year and made the effort to save and reuse big jars to display things like coffee and sugar in. The matched theme throughout makes a big difference, and a cactus and or nice bowl go a long way too!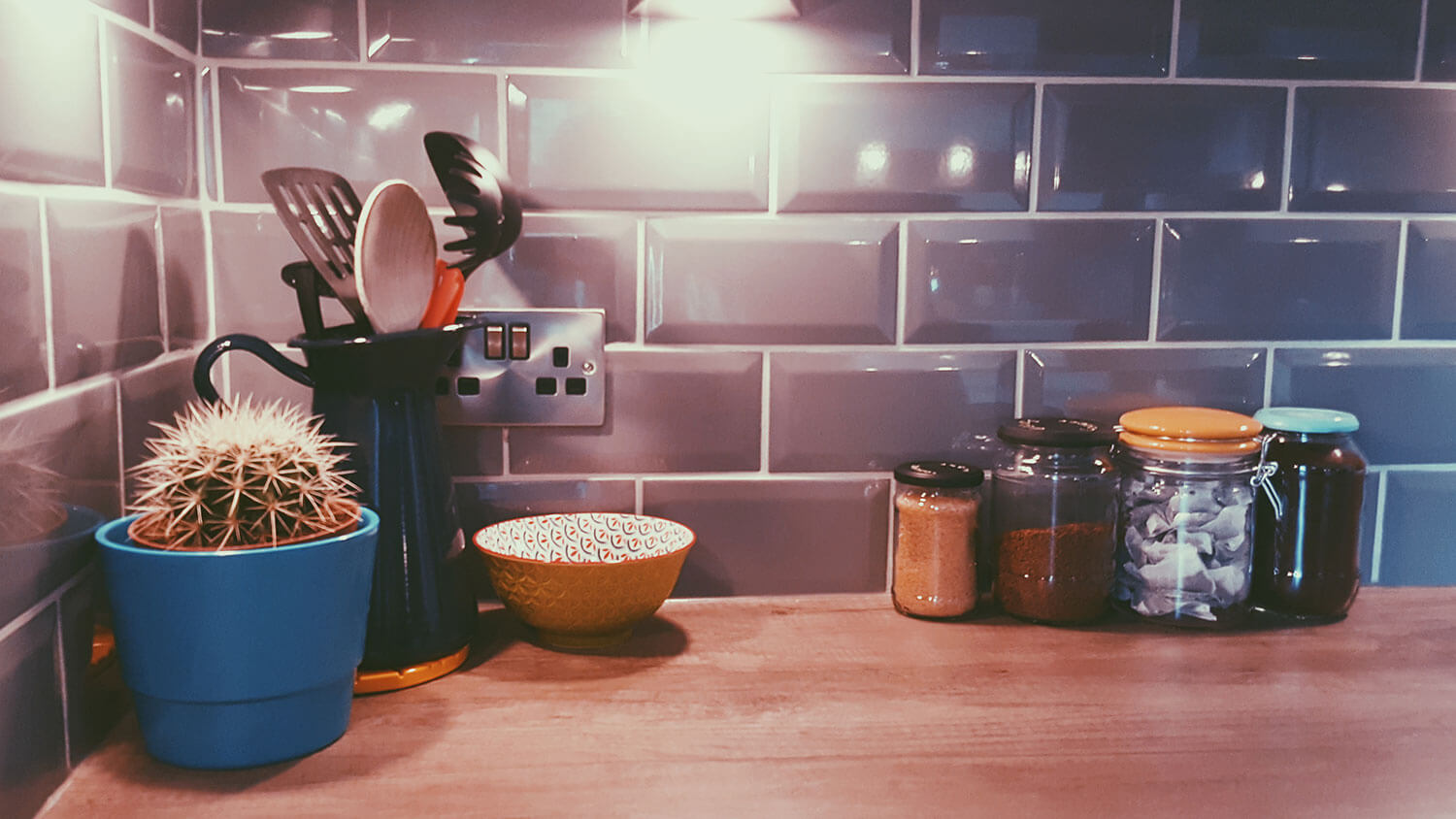 Where to get your decor
I seem to have acquired a lot of my stuff over the last three years either as gifts or as things I've brought from home. If you're setting out to shop for things, IKEA is obviously a decent and relatively inexpensive place to start.
Most high street stores have homeware sections that are also worth exploring, such as Dunelm Mill, Next, TK Maxx and Primark. They won't necessarily have everything you're looking for, but you can usually find at least one hidden gem that will fit brilliantly with your theme.
On the other hand, if you know exactly what you want, you're working to a tight budget, or you're like me and are quite crafty, you can also make your own decor. This could mean painting your own poster or plant pot or embroidering a blank cushion. For example, over the summer I spent some time carving a natural wooden pot to hold my keys, and I painted and built a rustic wooden blackboard for us to use in our kitchen out of some wood scraps, wood stain, and blackboard paint. It turned out to be much cheaper than buying one online and I really enjoyed making it!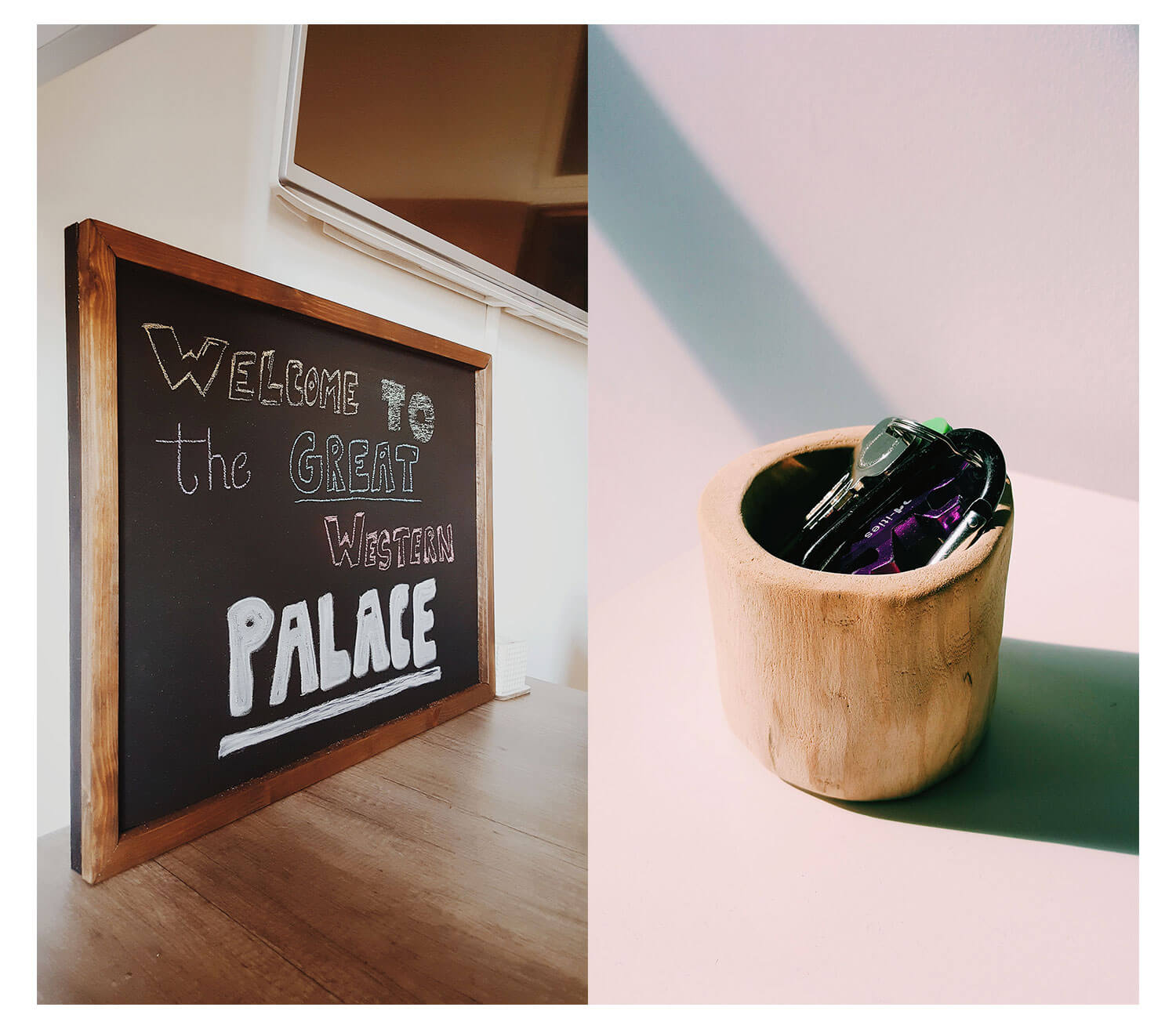 At the end of the day, the most important thing is to make your room yours, and create a happy place to live. These are only suggestions, but you don't have to fit in with any kind of Instagram 'aesthetic'. If you hate plants and would rather decorate your room with dirty dishes or photos of… I don't know, the Prime Minister, then you do you!
Enjoyed this article? Give it a like
Crafter, casual gamer, and future forest ranger. I'm Ellie and I graduated from the University of Glasgow in 2021 with a degree in Film Studies and Theatre. I grew up in rural Aberdeenshire and am still trying to figure this 'adult' thing out.