Sharing a flat? How to keep tension low and happiness high
Moving into a flat with strangers can be quite a daunting experience, and one that may not always go as smoothly as you hope.
I've lived in student halls for five months now and I had some difficulties with my first flatmates.
‖
Don't assume you'll be best friends with everyone.
So here are my tips for overcoming problems in your flat:
Establish what's communal and what's not
Make it clear from the start what you're happy to share and what you'd rather keep to yourself. It'll save you from having to send passive-aggressive messages to the group chat when you realise someone has used all your bread. This can reduce a lot of tension as everyone knows where they stand.
Make friends outside your flat too
I realised quite quickly that I wasn't going to like everyone in my flat. And that's ok. Don't assume you'll be best friends with everyone in student halls because it doesn't always work out like that. There are so many opportunities to make new friends at university.
‖
Don't assume you'll be best friends with everyone.
You'll find friends on your course, in sports clubs and societies - so don't be disheartened if your flatmates aren't your best mates.
Read more: How Sophie found her 5 types of uni mate
Make a cleaning rota
Or, just have a mutual understanding of who does what to keep the shared spaces clean. This way, everybody is contributing and that helps to decrease tension levels. Simple chores like taking the bins out or cleaning the worktops can cause a great deal of frustration if you realise you're the only one doing it.
Read more: Cleaning: Pro tips from Joana, our housekeeping supervisor
Living in a shared flat can be difficult, especially at first. I struggled to feel comfortable around these new people, and even to do things like wear my pyjamas out to the kitchen.
But it definitely has its pros too. It's nice to have someone to talk to while making dinner after a long day at university, and it gives you a sense of being independent without having to live alone.
Tried everything and still not working?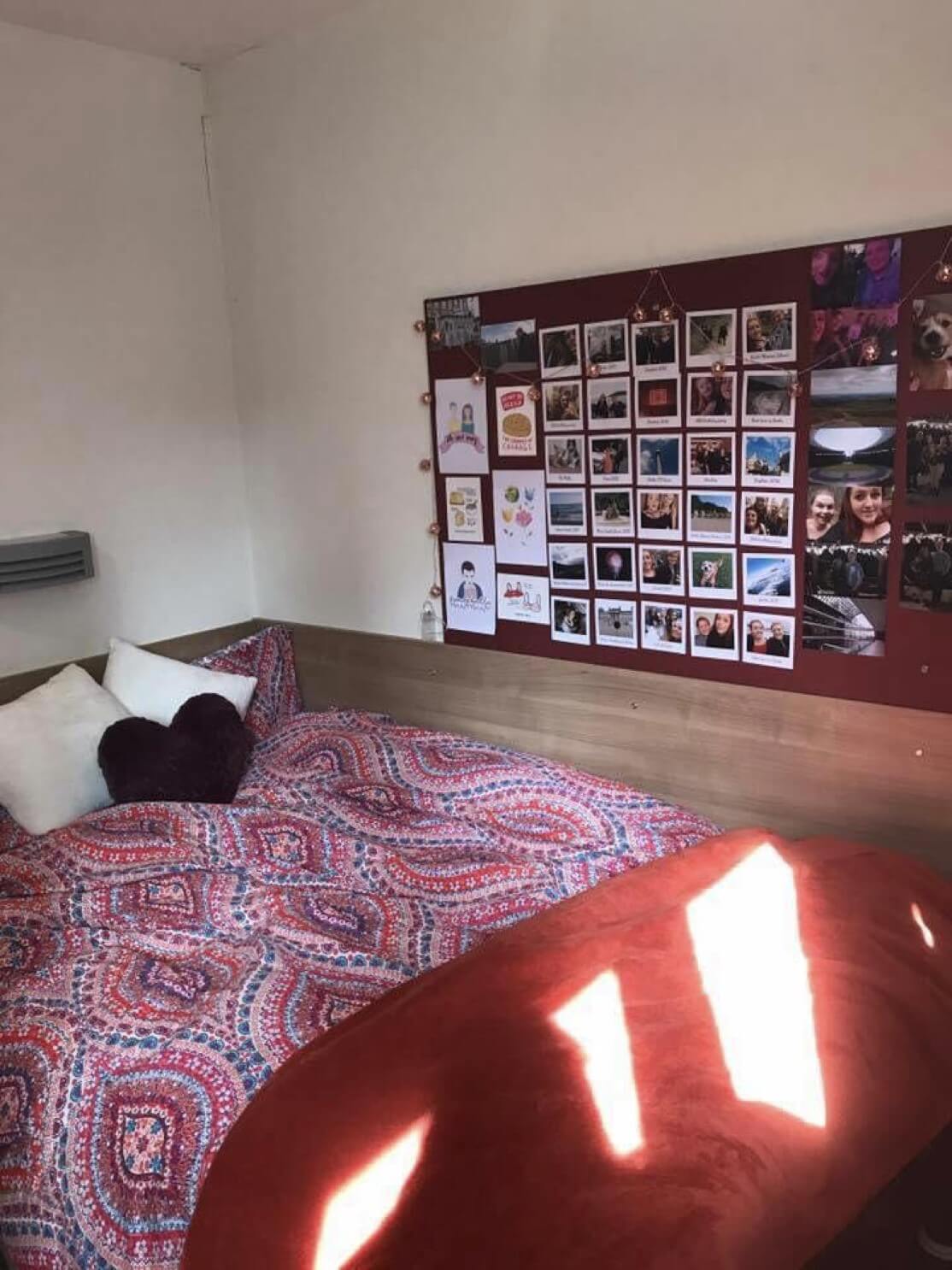 If you've tried these tips and they haven't worked, don't rule out the idea of moving to a new flat. I feel much more at ease since I moved.
I was surprised at how many people actually move to a new flat as I thought I'd be the only one. It feels quite stressful at the time when you're moving all your stuff. But in a couple of hours it's all done, and you're in a much happier environment!
Enjoyed this article? Give it a like