Student Joy explains how to personalise your room without breaking the rules
I had just been handed the key for my first uni flat and I was so excited to move in. I opened the door and was pleased to see it was spacious, clean and bright. But then I noticed it was overwhelmingly grey and white.
Moving into halls at uni is very exciting, but it's sometimes hard to make the room seem homely. I personalised my room as soon as I moved in because I wanted to feel settled. As soon as I added a few things the room instantly felt more like mine.
Most accommodation companies have rules about what you can and can't do. Here's how I put my own stamp on my room, all whilst staying within the rules.
The main rule is not making permanent changes to the room, such as hammering nails in. Command hooks and strips are great alternatives to this, as they are super strong and don't leave a mark.
It's much easier to settle in a room that you feel happy in, so decorate it to your taste. I didn't really have a particular theme, but I chose a bright duvet cover to add a pop of colour. Adding a rug is also a nice touch, as it brightens up the room and provides a nice cosy alternative underfoot rather than a lino floor.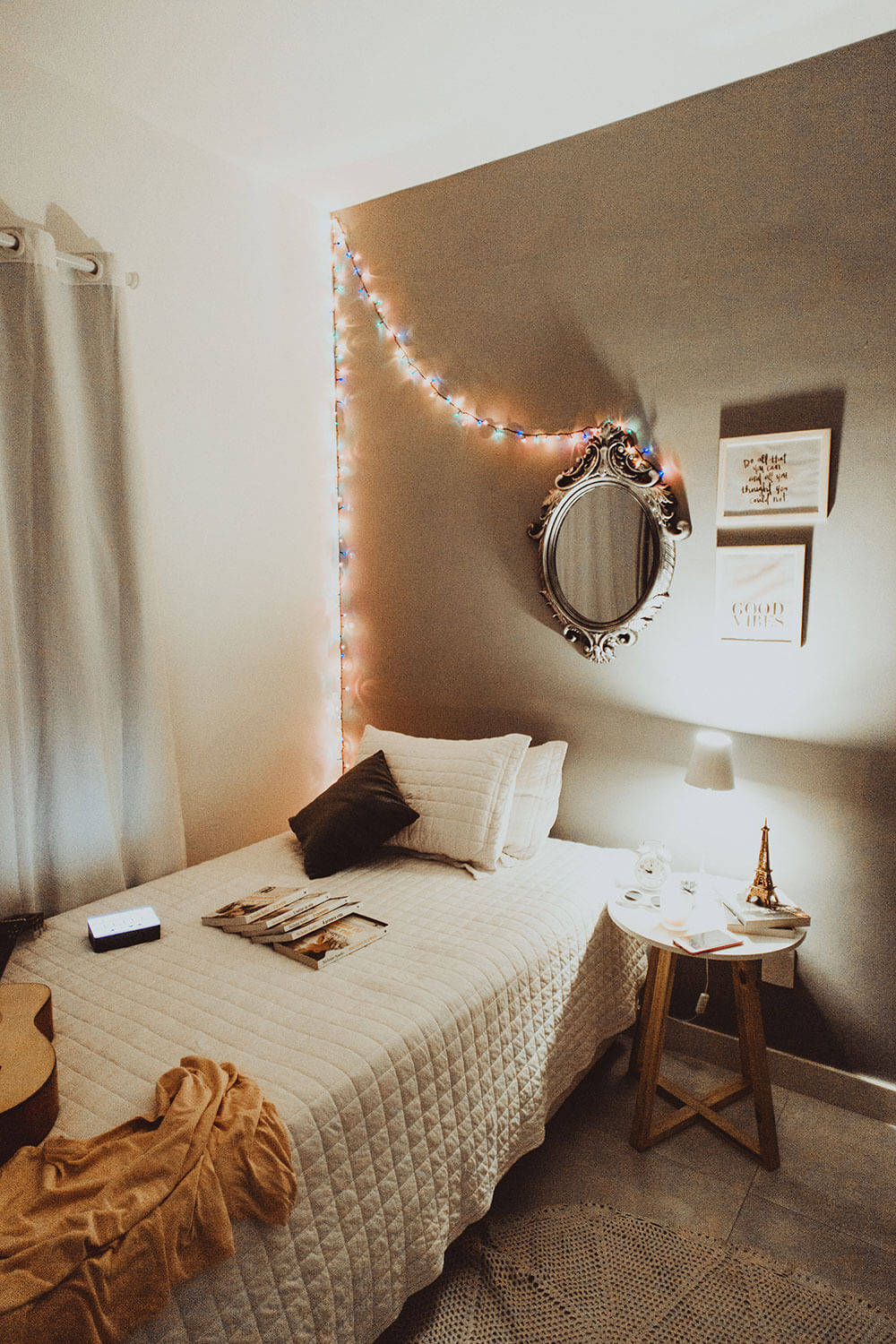 Hanging a cool tapestry is another way to make your room insta-worthy. I added fairy lights along my shelves to create a warm ambiance and make my flat seem cosier. On top of that, I brought along lots of photos of my friends and family to attach to my pin board so I didn't get homesick.
If you don't have a pin board in your room you could frame your photos and prop them up, or even fix them to the wall using command hanging strips (they don't mark the wall). If photos aren't your thing you could always add a poster of your favourite sports team, quote or film (use glue dots to stick these up, as they don't mark the way blu tack does).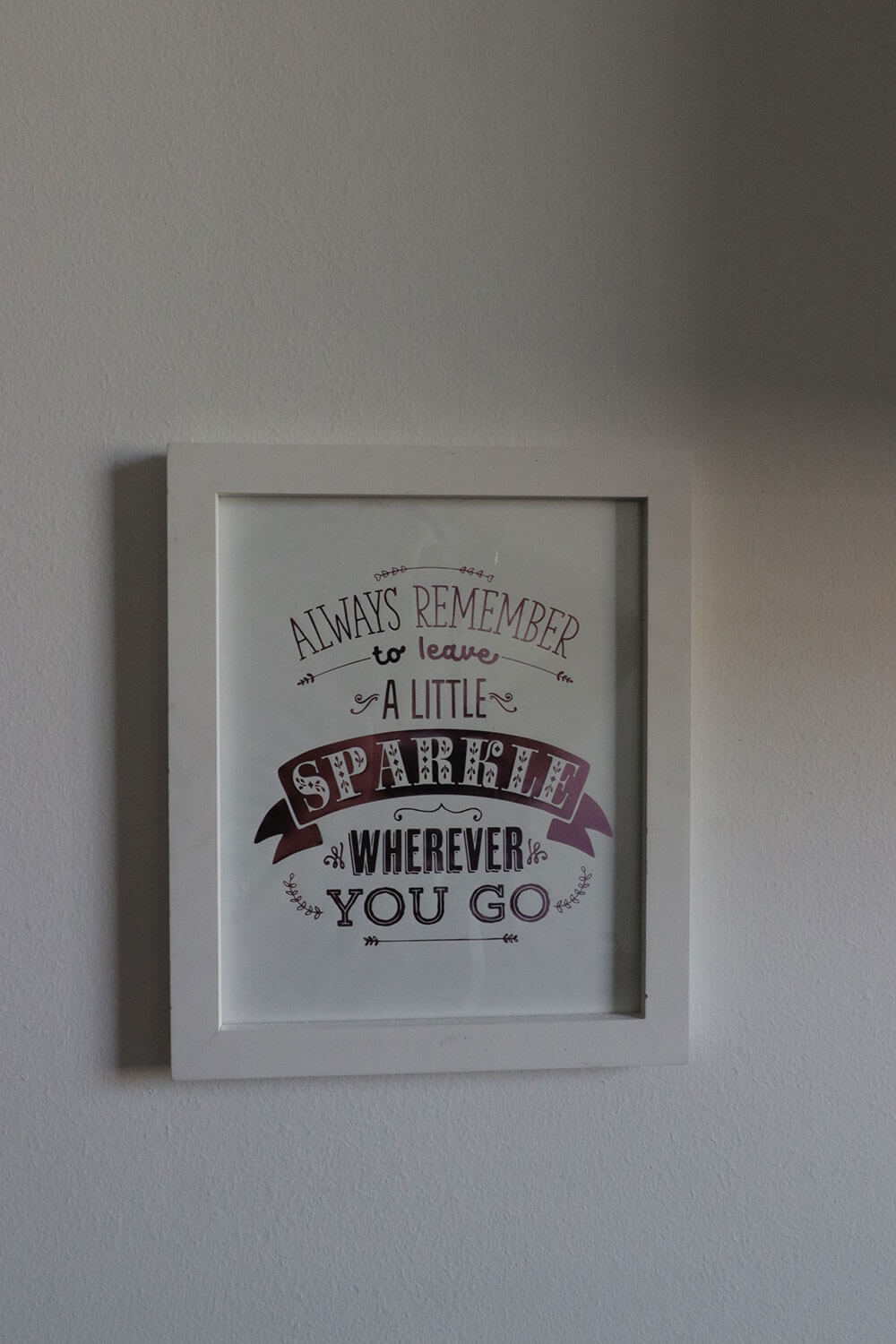 It's easy to turn a blank canvas into your room even on a student budget. I bought my bedding from Primark, which also has a wide range of handy bedroom storage options. Personally, I chose some metal rose gold baskets for storing my make up in. Tesco and Asda also have a range of affordable homeware, so you don't have to break the bank to personalise your room.
Decorating your first flat is an exciting time so get creative and enjoy.
Enjoyed this article? Give it a like
A Northern Irish, caffeine fuelled, food-loving photographer and aspiring journalist, who likes to think they're funny. Political fan, dog enthusiast and music lover. Expect sarcasm, puns and bad jokes.